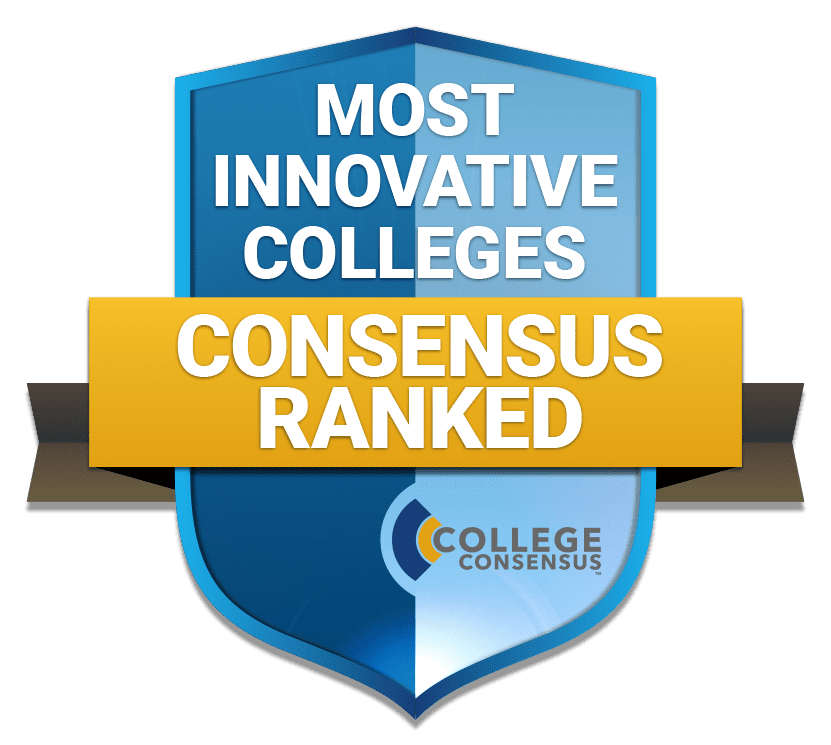 There are some colleges and universities that command all of the attention in any discussion of higher education: the Ivy League, the flagship public universities, the prestigious private research institutions, the elite liberal arts colleges. But unfortunately, those big guns too often overshadow the underrated colleges and universities that are doing great things – innovating, experimenting, or even just serving students in a way that deserves to be noticed.
Oftentimes, it's the small or less prominent colleges that are the most creative, making programs and initiatives that are worth imitating, emulating, and spreading far and wide. Those are the schools and programs that College Consensus wants to highlight in the Top 50 Underrated Colleges Doing Great Things.
Calling All Innovative, Unique, and Up-and-Coming Colleges
When we talk about the most underrated colleges in America, what do we mean? After all, some of the colleges we're featuring are highly ranked and recognized; they may even be the top-ranked college in their state. Many are ranked among the best national liberal arts colleges and the best small colleges in America.
So where do we get off calling them "underrated"? When we say "underrated," we simply mean that, for whatever reason, these are institutions that don't always get their due. They're not state flagships or household names; they don't get a lot of news coverage or notoriety. Frankly, most of them are making a big impact on students and communities, but doing it quietly.
What distinguishes all of the colleges and universities featured on the "Great Things" ranking is that they are doing something unique, something innovative, something meaningful, that deserves to be more widely recognized. Some are younger up-and-coming colleges, founded just decades ago, that have made their name on experimentation, innovation, and just plain boldness. Others are nearly as old as the United States itself, but have still never rested on their laurels, keeping current and even pushing higher education forward with centuries behind them.
Ranking the Underrated Colleges Doing Great Things
It's unavoidable that a ranking like this would have to be somewhat subjective; one person's "Great Things" may be another person's "Old News." To determine the schools in our ranking, College Consensus editors looked to a few specific sources – namely U.S. News "Most Innovative" rankings, and the Colleges That Change Lives – and our own independent research, seeking out media stories of exceptional or unique happenings in higher education.
Our research brought us around to some particular patterns. Our list largely focused on:
Unique Curricular Designs – self-directed learning, unusual scheduling or term structures, exceptional experiential and hands-on learning opportunities
Model or Influential Programs – diversity initiatives, work programs, internships, study abroad
Community Engagement and Service – outreach to low-income populations, LGBTQI programs, environmental and sustainability efforts
The colleges and universities ranked among the Underrated Colleges Doing Great Things are arranged according to their Consensus score; we would not dare pit these colleges' signature programs against each other. Students who are interested in a major a little off the beaten path might also enjoy our ranking of the Most Unusual College Degrees. Prospective online students should check out our ranking of the Most Innovative Online Colleges.
Related Resources:
Best Undergraduate Business Programs