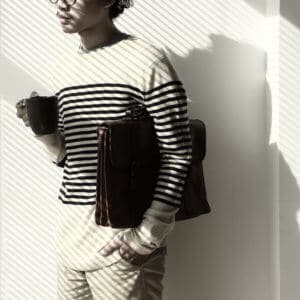 Forget the "Don't Major in Business!" trend-pieces that go viral on Facebook every few months. As Calvin Coolidge said a century ago, the business of America is business, and as far as anyone can see, few career paths are as reliable as business and management.
The Bureau of Labor Statistics confirms that, while healthcare occupations are the fastest-growing sector of employment, management and business is growing steadily and represents the highest-paying field.
In the era of globalization and the internet, business is a tried-and-true career path, whether in technical areas like accounting and statistics, or human-centered areas like leadership and human resources. Business is business, and it's here to stay.
The College Consensus mission is to provide the full scope of the higher education and job market scene for people planning to become students, go back to school, or make career changes. We've compiled a handy guide to degree options in Business and Management, including hot majors and job market performance. For help in financing your education, be sure to check out our Top 25 Scholarships for Business School students.
What are the In-Demand Major Options?
Once, in the days when people began in the mailroom and worked their way up in a company, just having a business degree was enough to set a professional apart and signal "management material" to the top brass. Now, not only is a Bachelor in Business Administration (BBA) or Master in Business Administration (MBA) a necessity just to get your foot in the door, but a general business degree isn't even viewed as important – you need a specialization. Some of the most in-demand right now, and pretty much for the foreseeable future, include:
Accounting/Taxation
Finance
Human Resources
Management
Marketing
All of these are pretty obvious – corporations always need accountants, and accountants who specialize in taxation are especially valuable, since tax accounts for so much of any business's expense. Business will always need someone to manage workers, and someone to keep track of who those workers are and what they need, so management and human resources are perennial. And finance and marketing make the American economy go 'round.
A specialization that is useful across a range of fields, but not so specific as to limit your employment options, is the smartest choice. If you choose a specialty that will allow you to work for any kind of sector – corporate, government, non-profit – and pretty much any location, then you can feel confident that you'll find work when you need it.
Are There Any Online Options for Studying Business & Management?
Business has proven to be one of the best fields for online degree programs, for a number of reasons. For working professionals who have already begun their careers, an online MBA or Master's in Management (MIM) is a convenient, flexible way to earn a higher credential that can be the key to advancement and promotion.
Since early- and mid-career professionals are already in an office environment, they do not need the practice in collaboration and teamwork that an on-campus program would emphasize; they are already engaged in it on a day-to-day basis.
Online programs are also suited to the self-motivated self-starters who are drawn to business degrees in the first place. Students who have their eyes on their careers may not need the same amount of guidance or hand-holding that on-campus students may require and should consider one of the top online business schools.
Check out our recent online business rankings:
Are There Complimentary Majors or Fields to Business & Management?
When thinking about complimentary majors or minors for business, there are a couple of directions to consider: a curriculum that can contribute to a business specialization, or that can contribute to career development and advancement. For instance, students who are in or want to enter the healthcare sector may want to major or minor in health policy or health administration, while those going into a field like energy may find an environmental science minor helpful. This specialized, expert knowledge can give employers confidence that you know the on-the-ground specifics of the industry.
Other double majors or minors can make a graduate more marketable, or give some specialized skills that will be valuable in their careers in general:
Computer Science/Programming
Communications
Writing
Second Language
Each of these can help a candidate stand out on the job market – fluency in Spanish, Chinese, or Arabic may put you over the top in a job that requires international travel, while skill in writing and speaking can make for a more effective manager or spokesperson.
Advanced or Alternative Degree Options?
The Master of Business Administration (MBA) is usually the standard degree, and effectively the highest practical credential. Doctorate degrees in business do exist, but they are fairly rare and typically ceremonial; a prominent businessperson may be awarded a Doctor of Business Administration (DBA) or PhD in Business Administration as an honorary degree, for instance.
Very few professionals go beyond the master's level in their education, and in fact a doctorate in business may be considered a liability on the job market – too much education can be seen by employers as a sign that you're more serious about school than work.
With the high demand today for specialized credentials, especially by working adults stuck in entry-level of mid-career positions, there are a great many alternative options available, including accelerated MBAs and graduate certificates, many of which can be earned completely online. Alternative certifications are especially useful for working professionals who just want to tack on some extra expertise, like Leadership, Organizational Behavior, or Human Resources, that will help distinguish them on the job market.
What Kind of Career Might I Pursue?
According to Payscale, most of the top business careers are in accounting – positions like Tax Director, Accounting Officer, and Budget Director. These are specific administrative roles in a corporation that can be obtained by taking an accounting path.
Other business-related careers include roles like:
Actuary (risk assessment)
Business Operations Management
Financial Management
Loan Officer
Human Resource Specialist
The most growth is in technical areas that, frankly, not everyone can do. Many people can be middle managers, but top-shelf Statisticians, Accountants, and Analysts are worth their weight in gold.
Required Skills or Personality Type?
For the most part, in business you're going to work in an office environment, so if you hate regular schedules and people telling you what to do, look in a different direction. Today's business environment puts an emphasis on teamwork, collaboration, and cooperation, so good people skills are a necessity.
More than specific skills – which can be learned – success depends on personality. Employers look for:
Adaptability
Curiosity
Dependability
Resilience
These are qualities that keep you going through tough times and demanding projects. The brilliant employee who breaks down under pressure is not as valuable as the reliable employee who gets the job done no matter what.
Current corporate culture also prioritizes availability and going beyond the call of duty. Traditional 9-5 work weeks are a thing of the past; global business is 24/7, and so is office life. So learning to compartmentalize, balance work and life, and be able to know when to say yes, and when to say no, is crucial. These may be things they teach in business school, but more likely, you learn them the hard way – firsthand.
Related Articles:
10 Highest Paying Jobs With An MBA
Best Online MBA Programs
What is an MBA?
Best Degrees for Entrepreneurs
Best Business School Scholarships