Are you considering a doctoral degree in business administration? Would you benefit from a distance program that would allow you the opportunity to keep your current job? It may be overwhelming to ponder what you specifically want out of an online DBA. The best business schools in the country are the ones that produce positive hiring percentages, lucrative professional salaries, high graduation rates, and that get doctoral students through their programs at a steady pace. All of this vital information is readily available to prospective online DBA candidates when comparing and contrasting business schools that currently offer DBA degrees. Imagine being able to complete a DBA within the online context.
Best Online DBA Degrees
The United States' best online DBA programs provide students with impactful, positive educational experiences. When programs promote high interaction with professors and one-on-one mentoring relationships throughout their curriculums, it reveals a deep-seated desire for doctoral students' professional and personal development. Business schools worth their salt emphasize career prep, creative learning opportunities, and networking throughout online DBAs. A high-quality online DBA program is within your grasp; here are ten of the best in the country.
Recommended Online DBA Programs for 2021
Visit sites for more information on enrollment, tuition, and aid
Methodology
Our 2021 ranking of the best Online DBA programs is a consensus ranking of DBA programs that have a significant distance-based curriculum. This ranking includes flexible programs, from top business schools, offering the highest degree for practicing business leaders. The ranking list was constructed by combining information from four leading ranking systems: U.S. News and World Report, Forbes, Bloomberg Businessweek, and CEO Magazine. Each ranking was converted to a score on a 100-point scale, weighted equally, and then averaged to reveal a Consensus Score. In the event of a tie, the base tuition of the DBA was used as the tie-breaker.
1
Graziadio Business School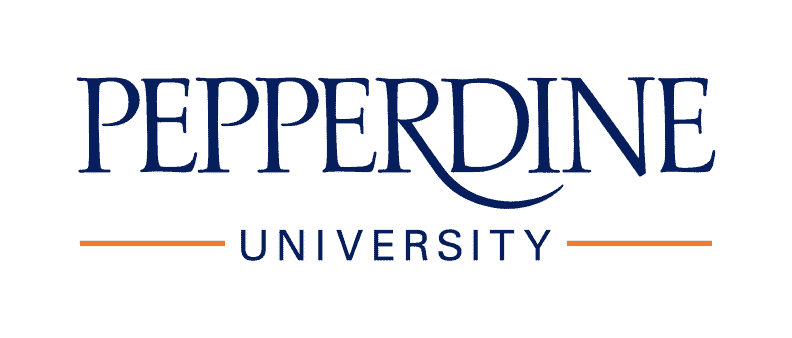 Pepperdine University delivers an excellent online DBA at the Graziadio Business School. This academically rigorous degree is designed specifically for established executives who would like to sharpen and deepen their professional expertise through applied research. Business executives within the program are equipped with the competencies, knowledge, and learning community needed to hone deep, research-based insights into substantial contemporary business issues and opportunities. The program's core philosophy is strongly committed to developing values-centric, "best for the world" business leaders that seek to impact society and business practice positively. Rigorous coursework is consistent with the principles and values that shape Graziadio Business School's interactive, student-centered learning approach. Working intimately with expert faculty, DBA students leverage contemporary theories with analytical methods, combined with their seasoned years of executive experience, to evaluate business and organizational issues while developing new insights to shape and improve future business practice. Simply put, this online DBA is the cream of the crop.
2
Case Western Reserve University
Weatherhead School of Management

Case Western Reserve University delivers one of the country's best online DBA degrees at the Weatherhead School of Management. This online DBA offers a world-class practitioner-oriented education in management. Students can take their thinking and professional careers to new heights at this highly distinguished research university as they become rigorous management scholars around relevant issues encountered as professionals. This program prepares executives to create social, economic, and intellectual value for their firms and society at large. DBA students obtain immediate value in the program to apply research knowledge to their work within the first year while completing substantial, high-quality research. The Weatherhead School of Management has existed as a strong advocate and innovator for practitioner-focused doctoral degrees. Launched in the mid-'90s, the Doctor of Management program is the first of its kind, with a three-year lockstep management doctoral program made up of four on-campus and two virtual residencies each semester. Working professionals looking for a rigorous doctorate in management need not look further. Interactive online instruction with four residence periods of eight days each.
Temple University's Fox School of Business offers an online DBA. Today's working professionals can prescribe robust business solutions with Temple's Fox Executive DBA program. Graduates of the program expand their decision-making abilities and gain new perspectives on current business issues. This online Executive Doctorate in Business Administration is a part-time, three-year experience designed to equip senior executives and managers with the power to transform their business environments. Through research and applied theory tools, the Fox Executive DBA prepares working professionals to approach issues as evidence-based managers—and thought leaders in their fields. Doctoral students can enhance their professional and personal development by having their research curiosity fueled, gaining new competencies for understanding organizational systems, and becoming prepared to address today's business environment's unique opportunities and challenges. Graduates of this online DBA can expect to acquire new perspectives and problem-solving skills to enhance their organization's managerial decision-making. This excellent online DBA is one of the best in the United States.
4
Florida International University
College of Business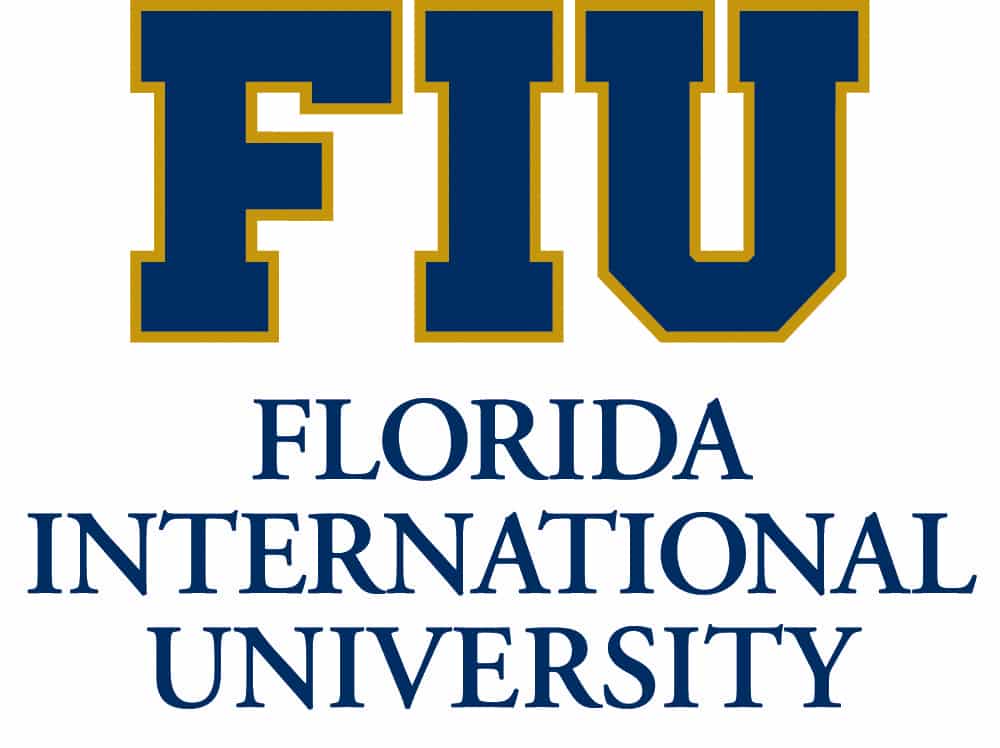 An online DBA is featured at Florida International University's College of Business. FIU's doctoral program is offered as a track within the Ph.D. degree. It is designed for senior-level professionals who want to achieve a doctoral degree in business while continuing their careers and work responsibilities. The DBA will equip students with a practical research-oriented study that fulfills leadership and other strategic obligations. Graduates of the program will obtain advanced knowledge to address, influence, and quickly solve complex business problems. In addition to sharpening their critical and analytical skills, the DBA will equip doctoral students with the tools they need to advance their careers in management and leadership at the executive levels of business. This online DBA represents the highest level of academic achievement in today's business administration. FIU's DBA program is a rigorous educational opportunity created by leading academic researchers within business administration. Students looking for the best in doctoral education need look no further.
5
Satish & Yasmin Gupta College of Business

The Satish & Yasmin Gupta College of Business at the University of Dallas provides an exemplary online DBA. This rigorous research-based program will prepare proven business professionals with the tools they need to expand their breadth of knowledge and abilities in innovation, leadership, and customer engagement. The 61-credit-hour degree has been designed to equip doctoral students to apply evidence-based answers to the questions presented by the modern global economy's dynamic complexity. The University of Dallas' DBA prepares professionals to transition into a position in academia in either a full or part-time role, advance their current careers by honing evidence-based tools for maximizing organizational effectiveness, and developing advanced organizational skills analysis within a variety of management consulting opportunities. Doctoral students take three years to complete this program, which features a blend of online and on-campus instruction. This online DBA is one of the best in the United States.
6
University of Missouri-St. Louis
College of Business Administration
One of the nation's best online DBA degrees is available at the College of Business Administration at the University of Missouri-St. Louis. UMSL's Doctor of Business Administration gives senior managers applied research tools and knowledge to solve high-level business issues in their industries and organizations. This online DBA program helps candidates acquire expertise in applied research by improving their analytical and methodological skills through business theory's practical application. The program is delivered as a three-year, cohort-based experience with a flexible format, with some monthly visits to the campus in St Louis. Throughout the program, enrolled students make only three-weekend trips to campus each semester. DBA students move through the program in cohorts and meet face-to-face one weekend each month while engaging and collaborating with faculty and students in an online learning platform for class discussions. The first two years of the online DBA cover an array of advanced management and business topics, while the third year contains the candidates' dissertation research. UMSL's online DBA should not be missed.
6
University of South Florida
Muma College of Business
A noteworthy online DBA is offered at the University of South Florida's Muma College of Business. The perfect candidate for this three-year program is one who has acquired a master's degree with a GPA of at least 3.0. Applicants with exceptional professional working experience may be able to waive this requirement. Most students enrolled in the online DBA at South Florida have at least 12 years of professional experience, five at the senior or executive level. New cohorts launch every January, and there are rolling applications, so students are accepted throughout the year. Required on-campus residencies are one weekend each month from January to May and then August to December. The University of South Florida Doctor of Business Administration exists as a three-year program that meets ten weeks each year. Doctoral students move through the curriculum as a cohort, taking the same courses, which can differ from cohort to cohort. The first two years of this online DBA are predominantly course work. The third and final year is focused on the program candidate's dissertation requirement. This degree is one of the nation's best online DBA programs.
8
Heider College of Business
An online DBA is currently available at the Heider College of Business at Creighton University. This Doctorate in Business Administration is research-oriented and focused on strengthening analysis and critical thinking skills. Creighton University's Heider College of Business provides doctoral students the opportunity to analyze business-related issues identified throughout their careers. What students learn while earning their online DBA degrees can be used for advancement in professional firms, bolster consulting skills, and provide a pathway to transition into full-time tenure status or practitioner faculty roles at various colleges and universities. Enrolled students approach research through a Jesuit lens, learning how they can improve lives, enterprises, and society as a whole. No matter what career paths DBA students choose, they will have the tools to be agents of positive change. One of the best parts of the program is that students don't have to put their careers on hold to earn their doctorate in business as they have the power to complete their business doctoral degrees where it works for them. This unique DBA's hybrid nature means students will earn the bulk of this doctorate in business administration online.
9
Bennett S. LeBow College of Business

The Bennett S. LeBow College of Business at Drexel University offers an online DBA. Instructors understand that engaging in an Executive Doctoral in Business Administration (DBA) is an act of intense exploration that challenges professionals to take their thinking and performance to new levels by understanding business from a book and creating new knowledge that will influence the business environment. Becoming a recognized contributor and expert to the most vital business challenges through research and advanced decision making will distinguish professionals as they move toward C-suite leadership. Drexel's Executive DBA program is a part-time executive doctoral program built to equip executives and senior managers with the methods they need to address complex organizational and industry challenges. The program leverages and integrates Drexel's 120+ year history of experiential education to provide a broad theoretical perspective of modern business problems. There is also a strong foundation in applied research and analysis that enriches critical knowledge, abilities, and skills. Drexel hit a home run with one of the best online DBA programs in the country.
10
Saint Mary's College of California
School of Economics and Business Administration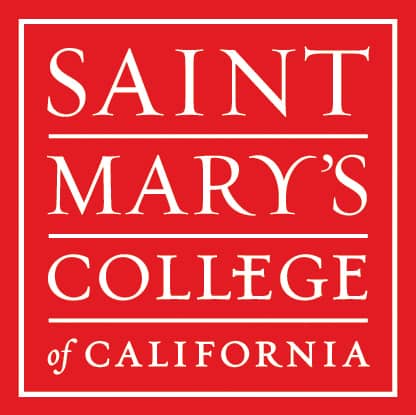 Saint Mary's College of California offers an online DBA at the School of Economics and Business Administration. This Executive Doctorate of Business Administration challenges students to become "scholarly practitioners," to stretch their critical thinking skills and apply theoretical comprehension to solve business issues. This degree is the perfect fit for doctoral students desiring to become thought leaders in their fields, teach college-level courses, or dream of building their own consulting service. Saint Mary's Executive DBA will expand professionals' existing knowledge both from analytical and theoretical perspectives. The coursework is designed to train managers and senior executives with advanced knowledge to solve real-world business issues using evidence-based data and theory. Designed specifically for working professions living in the Bay Area Silicon Valley, this degree focuses on innovation and applying knowledge within actual situations to solve future business problems. This is one of the best online DBA programs that a student will find in the nation.
Ask any adult student, and they will tell you that there is nothing "average" about going back to school for a business education. Professionals who return to school for higher education have to deal with things like late nights, study weekends, finding babysitters, and preparing meals for family members on the fly. Working DBA students are pulled in every direction, often with very little notice and even less fanfare. So, how do these students fit it all in? How do they maintain a healthy life amid so many demands? They start by forsaking the traditional classroom and the conventional business school.
Decades ago, business schools were in the steady practice of luring doctoral students into weekend programs. Some working professionals chose this part-time route as they religiously devoted their evenings in the name of higher pay and more significant influence. Many of these students assumed at the time that this was the burden they had no choice but to bear. That is until online DBA programs grew increasingly sophisticated. From the beginning, the online DBA's robust content has been nearly equal to its traditional counterpart. The format was intended to be consistent with adults' unpredictable schedule demands with many professional and personal responsibilities. Knowing that time is always of the essence, the nation's top business schools feature DBA programs that online students can pursue to increase their learning and grow by leaps and bounds.
How Flexible is an Online DBA?
An online DBA program's flexibility is designed to help working professionals continue enjoying success, professionally and personally, without having to spend time commuting to a college campus. While many programs still have in-personal residencies, online DBA programs intentionally offer online coursework to decrease the face-to-face time in the classroom. Doctoral students sometimes watch lectures while working out or study course materials and lessons while driving to and from work each day. Team meetings within online DBA programs can feel as engaging as in-person sessions.
Online DBAs provide flexible coursework that fits into students' lives. The opportunity to do coursework after the kids go to bed or on the weekend allows active professionals the chance to enjoy a life of normalcy while pursuing the degree. Distance learners can plan vacations and see how it feels to experience the flexibility of balancing a career with coursework. Adding a DBA to a full-time position is a hard sell for some. The ability to attend class in one's living room is a luxury not to be taken for granted.
How Relevant is an Online DBA?
Besides the apparent flexibility that an online DBA offers, doctoral students will also enjoy relating lessons learned in the classroom to their real-time workplace. Many online DBA students report that the same concepts taught in the classroom were instantly applicable and solidified the learning experience. Those that are in the dissertation stage of an online DBA are, in fact, able to tackle real business problems faced within the workplace. This opportunity allows them the space to research and problem-solve to find applicable business solutions that can make a difference.
How Diverse is an Online DBA?
Online DBA students are sometimes connect in a cohort, which exposes them to topics they would otherwise have had no exposure to. Discussions enable students to better understand the concepts of economics, finance, and management that exist outside of one's local expertise. A distance-learning DBA provides diversity through cohorts of classmates from other regions, countries, and cultures.
These are just a few of the many reasons why it is a great idea to pursue a degree like the online DBA.