If you want to focus on a career in business and want one of the most advanced degrees out there, you need an Online DBA. It will equip you with the tools and skills needed for success. Pursuing an advanced degree in business, like the Online DBA program, brings many tangible and intangible benefits. It can open doors for the highest leadership roles in the business world.
The Nation's Best Online DBA Programs
Tomorrow's top business managers and leaders know that an MBA is a popular degree program. But pursuing an Online DBA goes a step further in showing that you're willing to go the extra mile in preparing yourself for top leadership roles. Distance-based DBA programs are designed to provide professionals and executives with advanced business research tools and skills. These are relied upon for decision making and strategic planning. Here are the top 15 online business doctorates currently available nationwide.
Methodology
Our ranking of the Best Online DBA Degree Programs is a consensus ranking of Doctor of Business Administration programs with a significant distance-based curriculum. The ranking list combines information from four leading ranking systems: Forbes, U.S. News and World Report, Bloomberg Businessweek, and CEO Magazine. Each ranking was converted to a score on a 100-point scale. All scores were weighted equally and then averaged to find the ranking order. The Consensus Score reveals their score average in relation to each other on this list. In the event of a tie, the base tuition of the Online DBA was used as the tie-breaker.
There are many excellent reasons to consider pursuing an online Doctor of Business Administration. Here are just a few:
DBA Students Acquire Advanced Skills and Techniques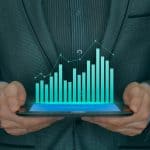 Organizations are more likely to pick a DBA graduate over an MBA because they will possess more advanced knowledge and expertise. A DBA curriculum is known for being rigorous. Employers can appreciate the commitment and hard work program graduates have put in. This helps to put them at the top of the pecking order when it comes to hiring. No matter the student's expertise, all the way from Human Resources Management to Business Strategy to Technology Management, a DBA can assist professionals in meeting their career goals. DBA students develop their strategic management, financial management, risk management, organizational behavior, business intelligence, and management decision making skills.
DBA Online Programs Open Many Career Paths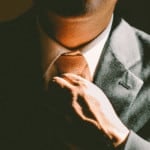 Completing an online DBA identifies professionals as experts in their field. It results in a tangible set of management and decision-making skills. These help land senior-level leadership positions. Many online DBA programs also enjoy the option of applying for researcher or consultant roles. Once a student finishes her DBA, she will be well prepared to enter any industry, whether healthcare management, global supply chain management, business, education, or government. An online DBA helps professionals understand the various challenges prominent in these sectors while providing them with the practical skills needed to complete all types of challenges.
DBAs Can Result in Higher Salaries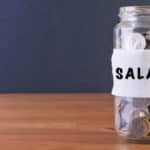 The more credentials leaders gain, the more chance they can secure senior-level positions. This, in turn, provides them with higher salary potential. Employers understand that those who complete advanced degrees demand higher salaries and better compensation packages. In many large organizations, six-figure salaries tend to be the norm. Even smaller firms pay out more to DBA degree holders.
Online DBAs are Flexible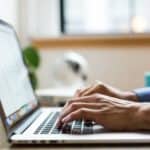 One of the best things about a Doctorate in Business Administration degree is that business students have the chance to study for it online if they wish. Many people in the business world don't have the time for a traditional program. They can't attend weekly on-campus lectures, seminars, and meetings. Online schools are a more popular route to take. Whether it's long hours of work or children to look after, pursuing a degree like this can provide professionals with flexibility. Some of the best business schools nationwide provide part-time, distance-learning DBAs. These doctoral degree programs are for senior professionals to hone their global leadership skills while they work in their current roles.
Online DBA Programs Provide Help and Support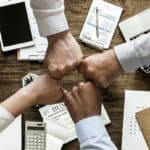 Students studying for a Doctorate in Business Administration will discover that online and traditional providers offer excellent help. Their support guides students through the course and assists them if any worries or concerns present themselves. No matter how you pursue a degree, it's helpful to know you can speak with tutors, administrators, and professors. These professionals provide guidance in your studies when you face any barriers or challenges.
When you're serious about advancing your career, consider one of the best online DBA programs. If you can envision yourself in an essential managerial leadership role, it's time to consider the degree. Putting in the time, effort, and resources required for a doctoral business degree is excellent. Gaining this valuable qualification can help you stand out from other potential job candidates. It helps you secure your dream job.
Related Resources:
Best Online MBA Programs
Best Online Doctorate in Leadership Programs