2019 is an excellent year to pursue a degree or look for work. CNBC reported in January that
there were more jobs than job seekers the previous year
. That's good news for the workforce but bad news for employers scrambling to fill positions. For several reasons, the health care sector dominates the list of the most sought-after degrees and occupations.
For one thing, around 80,000 aging registered nurses are expected to retire every year through 2025
. Advances in medical technology and research create endless opportunities. If a sluggish economy is in the future, jobs in health care won't be affected. Whether you're deciding on a college major or considering careers, here are 10 degrees that could land you a job in a
fast-growing occupation
. Unless noted otherwise, median salaries and job growth through 2026 are provided by the U.S. Bureau of Labor Statistics.
1. Master of Science, Physician Assistant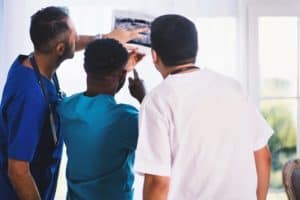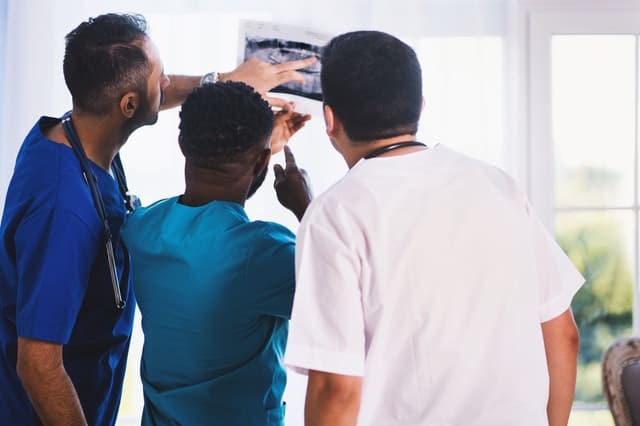 If you're compassionate, detail-oriented and level-headed, strongly consider this degree. Job growth in this burgeoning field is expected to be 37 percent. Currently, there are just not enough PAs to go around. PAs are not to be confused with medical assistants. General medical assistants perform clerical and clinical tasks but do not practice medicine. PAs are deeply engaged with patients. In most states, they review medical histories, perform exams, order lab tests and X-rays, diagnose injuries and illnesses, treat patients, assess and record progress, and prescribe medications. The job environment might be a hospital, outpatient clinic or doctor's office. PAs work across a wide spectrum of medical areas such as primary care, emergency and surgery. They may even specialize in psychiatric care. It takes six or seven years to become a practicing PA. After earning a bachelor's degree with a strong focus on health sciences, candidates gain experience by working or volunteering in a health care setting. They then apply for an
accredited, master's level PA program
. More than 200 degree programs are accredited. Coursework includes subjects like anatomy and physiology, pathology, pharmacology and medical ethics. Typically, at least 2,000 hours of clinical rotations are required. The rotations requirement may be met by shadowing doctors or serving an internship. Finally, PA-hopefuls must pass the Physician Assistant National Certifying Exam, or PANCE, and obtain a state license. They must also complete 100 hours of continuing education every two years and recertify every 10 years. The median salary for PAs in 2017 was approximately $104,860.
2. Master of Science in Statistics or Master of Mathematics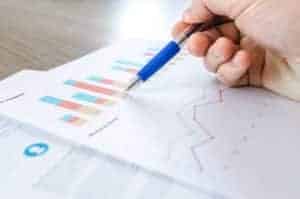 Mathematicians and statisticians are in high demand because they're needed in such a wide range of sectors. Business, marketing, finance, education, health care, engineering, government, sports, and research and development are just a few examples. Statisticians decide what data are needed to address specific questions. They then design opinion polls, surveys or experiments to gather, analyze and interpret data. People in this field rely heavily on mathematical theory, geometry, algebra and other concepts to solve all kinds of problems. They can spot trends and relationships within data. Some also develop analytical software to get the job done more efficiently. Statisticians are responsible for reporting their findings in an organized, understandable way. They present their conclusions in the form of graphs, charts or written reports. Their work has great bearing on their leaders' business decisions. They regularly collaborate with people in other lines of work like chemistry, engineering and manufacturing. Careers under the broader heading of mathematics include computer design, computer programming, physics, insurance, finance, economy, engineering, scientific research, environmental science and astronomy. Simply put,
the possibilities are almost endless for people who hold a math or statistics degree
. Some entry-level jobs require only a bachelor's degree. Courses may include linear and abstract algebra, calculus and differential equations. Classes in related studies, such as engineering and computer science, may be required. In-demand jobs with better pay are usually in the private sector.
Higher education pays off
, and most employers hire candidates with master's degrees. Graduate programs expand on the basics with probability, statistical theory, polling methodology and experiment design. A master's degree plan takes around two years to complete. Most candidates narrow their degree plans to focus on areas in which they hope to specialize. The job outlook is expected to see 33 percent improvement. In 2017, the median salary for mathematicians in general was $103,010; for statisticians, it was $84,760.
3. Master of Science in Nursing, Advanced Practice Registered Nurse
With so many RNs exiting the workforce, caregivers with advanced skills are in short supply.
APRNs
may be nurse practitioners, nurse anesthetists or nurse midwives. In most states, they can order various tests, diagnose health problems, create treatment plans, refer patients to specialists, prescribe medicines and conduct research. Nurse practitioners, or NPs, may be general or specialized care providers. Many narrow their focus to a specific group like seniors or teens. Some specialize in fields like obstetrics, pediatrics or psychiatry. They may work independently or in close collaboration with doctors. Certified registered nurse anesthetists, or CRNAs, administer anesthesia and provide related care. They closely monitor patients' responses and vital signs while they are under anesthesia during procedures. Certified nurse midwives, or CNMs, perform gynecological exams and provide prenatal care. They deliver babies and are qualified to manage complications during vaginal births. They also assist doctors when cesarean births become necessary. Some become primary care providers for moms and newborns. Family-planning services and counseling on sexual and reproductive issues are all in a day's work. APRNs must first be RNs. Graduate programs are available for students who hold bachelor's degrees in related health sciences, but students must pass the exam for RN licensing as part of their APRN curriculum. Master's degree programs take from one to three years depending on the chosen APRN role. A recently adopted consensus model makes it easier for APRNs to work across different states and easier for patients to access their services. The model recommends that candidates earn a second license specific to their role as a practitioner, anesthetist or midwife. Recertification is required every few years. Job prospects should grow by 31 percent. APRNs earned $110,930 on average in 2017.
4. Associate Degree, Physical Therapist Assistant
As long as people keep having surgeries, developing diseases, injuring themselves and growing old, this degree will be in big demand. Physical therapists usually care for many patients at a time, so they need assistants. Unlike aides, who do clerical work or set up treatment areas, PTAs are directly involved in patient care. Duties include observing patients, helping them work through their exercises, and reporting patient progress to the therapist. They may use various treatment methods like massage, stretching and balance training. They also educate clients on how to use equipment like crutches and walkers. They teach patients and their families how to continue care at home and prevent injury after treatment. In most states,
PTAs must be licensed and certified
. Certification requires an accredited associate degree, which takes about two years to complete. In 2017, there were approximately 350 such programs in the U.S. Course work includes subjects like anatomy and physiology, psychology, biomechanics and kinesiology. Students learn basic life support, CPR and other critical skills. They gain hands-on experience through supervised clinical work. Thirty percent job growth is expected, and median earnings in 2017 were $46,920.
5. Master of Science, Genetic Counseling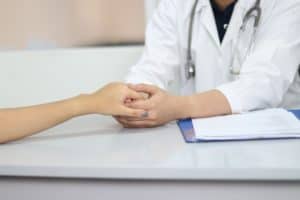 This is a relatively new degree for an occupation that should see 29 percent growth. At Boston University School of Medicine, which offers a
genetic counseling program
, 95 percent of alumni are employed within three months of graduation. People want to know how inherited diseases will affect them, their families and future generations. They want to make informed decisions about managing their health conditions. Because this field is so new, there are few genetic counselors to help them. Genetic counselors recommend certain tests, interpret the results and guide patients accordingly. Most work in hospitals or clinics. They collaborate with oncologists, neurologists, pediatricians and other specialists. If they focus on obstetrics, they evaluate the risks for various inherited birth defects or genetic disorders. In short, they provide education, advice and support to patients and families. Interviewing patients, evaluating health histories, researching diseases, consulting with specialists, and deciding which tests to perform are typical duties. Genetic counselors also keep current on the latest developments in genetics and genomics. According to a 2016 survey from the
National Society of Genetic Counselors
, prenatal care, oncology and pediatrics attract the most graduates. Some go into other fields such as cardiology or psychiatry. Genetic counselors must hold a master's degree and be certified to practice. In 2016, 33 master's degree programs in the U.S. were accredited by the Accreditation Council for Genetic Counseling. The curriculum emphasizes genetics, biology, epidemiology, psychology, public health and patient advocacy. Students work directly with patients during clinical rotations in various environments such as cancer wards or pediatric hospitals. Accredited programs take around two years to complete. Median pay in 2017 was $77,480.
6. Master of Business or Computer Science, Cybersecurity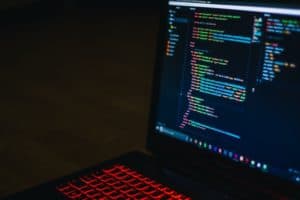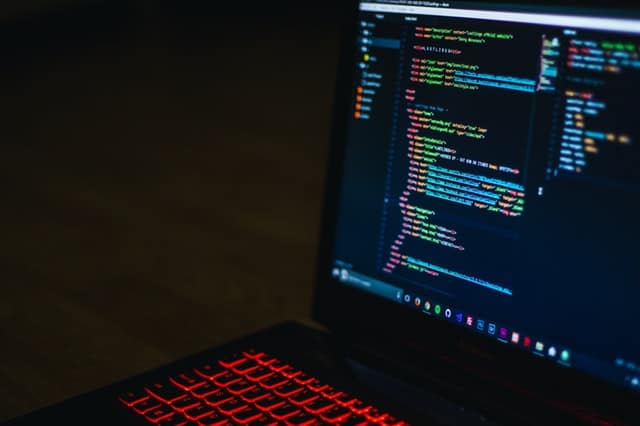 In October 2018, Forbes reported that
an estimated half million cybersecurity jobs were unfulfilled
. That was just in the U.S. Organizations of all sizes are vulnerable to cyberattack. Qualified cybersecurity specialists are in hot demand, and their responsibilities continually expand as hackers get savvier. Opportunities include engineering, intelligence analysis, network administration, homeland security and consulting. Typical duties include monitoring networks for breaches, investigating breaches, installing data encryption programs and firewalls, reporting damage, analyzing systems for weaknesses and developing best practices. Specialists collaborate with senior IT staff to create disaster recovery plans, restore proper functioning and educate employees in cybersecurity awareness. They also design innovative solutions to prevent future crimes. This career calls for at least a bachelor's degree in computer science or programming. Many employers require a master's degree in computer science or business with a focus on information technology. Stanford University, DePaul University, Johns Hopkins University and many other schools have programs specifically tailored to cybersecurity. Most have an option for
online study
. Some degrees can be completed in two years or less. Work experience in a closely related field may be required for admission. Students usually opt for a specific track like analysis, networks or systems. Graduate courses might include protocol design, network security, cryptographic techniques, simulation, digital forensics, and legal and privacy policies. Getting certified is the best way to advance your career. Some certifications, like the
Certified Information Systems Security Professional
, are very general. Others validate specialties like systems auditing or penetration testing. Projected job growth for cybersecurity experts is 28, and median pay in 2017 was $95,510.
7. Associate Degree, Occupational Therapy Assistant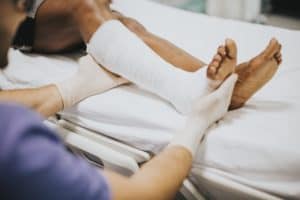 This
unique form of therapy
helps people with physical or mental challenges succeed in everyday activities. The goal is to help them live life to the fullest and as independently as possible after an illness or injury. OT helps people of all ages and from all walks of life, so practitioners always need assistants. Therapy is customized for specific individuals and their needs. For instance, someone might have poor coordination or balance after an accident. Someone who is unused to using a wheelchair must learn how to get around in a whole new way. The treatment is highly beneficial for people born with disabilities as well. OT uses a holistic approach. Therapy gets disabled children in shape for participating in school and socializing with others. It supports older people who are undergoing physical and cognitive changes. OTAs work directly under practitioners. They provide hands-on support during patients' exercise routines. They teach patients to use special equipment, monitor and record patients' progress, and assist the therapist in developing treatment plans. Candidates must have an associate degree from a program accredited by the American Occupational Therapy Association. Most programs, which are typically offered by community colleges and trade schools, require two years of full-time study. The curriculum includes subjects like biology, anatomy, psychology and pediatric care. Students also complete 16 weeks of supervised training with patients. Median earnings in 2017 were $56,690. Job growth is expected to be 28 percent.
8. Bachelor of Computer Science or Mathematics, Operations Research Analyst
Business owners and high-level executives are always looking for ways to increase efficiency and save costs. Operations research analysts are critical thinkers with excellent math and problem-solving skills. They're good at forecasting trends and tracking results, which helps business leaders solve problems and make better decisions. Using mathematics, engineering and science, analysts design facilities and systems, set prices, coordinate logistics, manage supply chains, monitor performance and analyze complex databases. Sophisticated software helps them solve problems such as how to arrange products in a retail setting or how to ship and distribute goods. They have to look at the big picture and consider factors such as costs, manpower and benefits. Since business problems are quite complex, most operations research analysts work on teams. This is a
multidisciplinary field
. At minimum, the bachelor's degree should encompass math, statistics, computer science and physics. Economics, business management and engineering are also beneficial. Operations research analysts must also stay current on cutting-edge technology. Adding a master's degree increases earning power, but many sharp individuals land entry-level jobs with undergraduate degrees. According to the Purdue University College of Science, salaries range from $40,620 to $126,000. Job outlook is projected at 27 percent.
9. Bachelor of Computer Science, App Design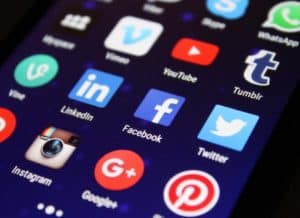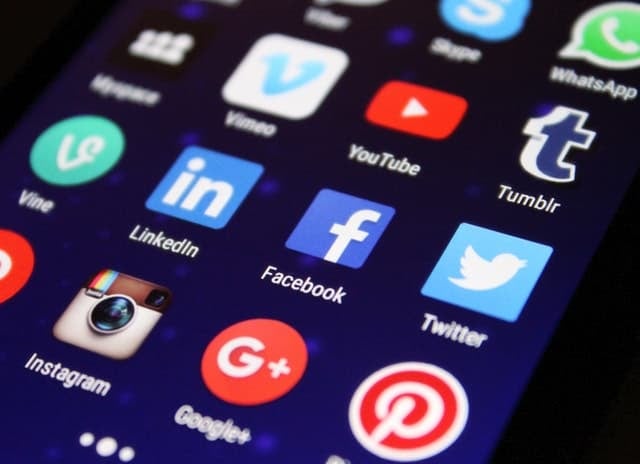 This degree opens numerous doors. People rely more and more on apps for communicating, conducting business, shopping and entertaining themselves. The demand for app designers and tech pros in related fields isn't expected to cool down anytime soon. App design falls under the wide umbrella of software development and, more specifically, user experience design. UX designers ensure that software programs, internet websites and apps on mobile devices are convenient and enjoyable to use. Good UX design incorporates visual design, consumer research and behavioral psychology. Designers create interfaces that are attractive and engaging. They make it easy to navigate a site or app and locate relevant information. Modern consumers want to truly engage with the brands they like, so the goal is to design apps that are organized, highly efficient and secure from cyber threats. App designers may also create custom software, upgrades or complex databases for a specific company. They may design commercial products, such as games, for the general public. They analyze users' needs and work closely with programmers to bring their ideas to life. Apps usually go through rigorous testing before they're launched. App design is a great career choice for creative, analytical and detail-oriented students. They usually major in computer science and have strong programming skills. Many colleges, such as the University of Texas at Dallas, are
merging technology courses with visual arts, communication, interactive media, creative writing, languages or even music
. This makes for a well-rounded degree. Most app designers earned close to $102,000 in 2017.
There were roughly 1.26 million jobs in software development in 2016
, and employment opportunities should increase by 24 percent.
10. Master of Science, Health Care Administration
The enormous, complex medical care system in the U.S. might collapse if it weren't for health care administrators, also known as medical managers. They bring all the moving parts together to ensure that patient care is safe, timely and efficient. They coordinate team efforts so that care is managed at every level. Their decisions impact everything from business strategies to policies. Science, biology, business, human resources and finances converge on this one degree. Medical managers might work in one setting, such as hospital, or oversee one department in a larger system. Specialized areas for health care coordinators include critical care, cardiology, nursing, home care, staffing, marketing, patient advocacy and a host of others. A bachelor's degree is sufficient for entry-level positions, especially when combined with relevant health care experience. Higher-level executives usually have a master's degree in hospital administration, public health, business or another related field. Depending on the focus of study, earning an
advanced degree
could take as little as two years. Licensing and certification are required in some sectors such as nursing homes. There are a number of lucrative and diverse opportunities for people who hold this degree, especially at the graduate level. In January 2019, reported CNBC, the median salary was $98,350. Growth outlook through 2024 was 20 percent.