We live in the era sci-fi and fantasy created. Interconnected computers, satellites whizzing through space, genetic engineering – all of these commonplace technologies were imagined first as impossible dreams before science solidified them as real-world possibilities. And we live in a culture sci-fi and fantasy fiction conquered. What was once grounds for a bully to stuff nerds in their lockers (true life, y'all) now dominates popular culture; if you still think Star Trek is geeky, there's a good chance you think Game of Thrones is awesome, and if they're both too dorky for a cool cat like you, you still went to see Black Panther and Infinity War.
Ranking the Best-Educated Sci-Fi and Fantasy Authors
Surprisingly, sci-fi and fantasy authors haven't always had the best relationship with higher education. It's not about street cred, as with educated rappers or college-graduate country singers; it's usually just because sci-fi and fantasy writers are too idiosyncratic and independent for conventional education. Philip K. Dick dropped out of theUniversity of California, Berkeley88, when his philosophy courses convinced him there was no reality but perception, making it impossible to trust whether anything existed or not; Kurt Vonnegut left the University of Chicago88 before finishing his master's degree when the faculty committee unanimously turned down his master's thesis, which ingeniously plotted story forms on a graph (that was probably a mistake on the committee's part).
But some of the best sci-fi authors and most popular fantasy authors did go to college, and some of them went to some of the best colleges and universities in the world. There are Ivy League and public research universities, small liberal arts colleges and regional universities represented by some of their most illustrious alumni. Many found their favored form while they were students, while others discovered a new use for their study years later, but for all of these authors, college had a shaping influence on their career.
The Best-Educated Sci-Fi and Fantasy Authors are ranked by the Consensus score of their graduating institution; those with more than one degree get the highest of the two.
1. Margaret Atwood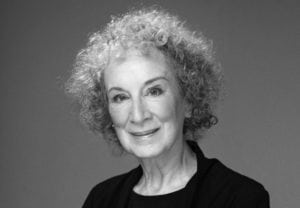 Margaret Atwood's intellect, imagination, and love for nature were imprinted from an early age by her father, an entomologist, who Atwood often accompanied on excursions into the Canadian forests. In fact, Atwood did not formally attend school until 8 years old. Not surprisingly, she was a scholastic whiz, writing stories from 6 years old and deciding on a career as a writer by 16. After attending the University of Toronto, where she studied under legendary poet Jay Macpherson and seminal literary scholar Northrop Frye. She earned a master's degree from Radcliffe College, at the time the Seven Sisters partner to Harvard University, and studied for her doctorate for two years; she did not complete her dissertation, instead choosing to focus on writing literature rather than studying it.
One of the most accomplished and admired sci-fi and fantasy authors in literary history, Atwood has nevertheless tended to resist those terms (at least in part because science fiction books by female authors have typically been resisted by fandom); she has called books like The Handmaid's Tale and Oryx and Crake "speculative fiction," and her novel The Edible Woman "social realism" despite its fantastic and surreal elements. While Atwood is best known for her novels, she began as a poet, publishing several books of poetry before her first novel, and continuing even after finding success with novels, short story collections, and books of non-fiction and children's literature. Atwood's talent has spanned beyond traditional literature; she has even written a graphic novel Angel Catbird, while The Handmaid's Tale has been adapted into a highly successful television series.
School: Harvard University91Image Source: The Paris Review
2. Terry Brooks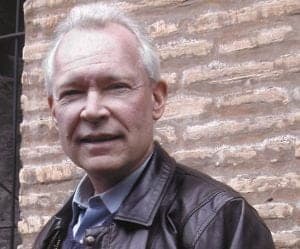 One of the most popular fantasy authors of the 20th century, Terry Brooks wrote for a hobby from the time he was in high school: sci-fi, westerns, non-fiction. But, like many young people who enjoy writing, Brooks initially decided to go the safe, secure route and pursue a real job. After earning a bachelor's degree in English from Hamilton College, a respected liberal arts college in upstate New York, Brooks went on to law school at Washington & Lee University, one of the oldest institutions in the nation. Brooks practiced law for nearly a decade before even publishing his first book, The Sword of Shannara, in 1977. And while law was probably rewarding, it's not nearly as rewarding as two dozen New York Times best-sellers.
The turning point in Brooks' life was reading The Lord of the Rings in college, though he has also claimed William Faulkner's complex world-building as an equal inspiration. In fact, when asked in an interview why there were so few women in his early stories, he explained that he was "really rewriting William Faulkner." In all, 25 books in the Shannara series, as well as the Magic Kingdom of Landover series, essays, and the occasional movie novelization, have made Terry Brooks one of the most successful authors in any genre, with more than 21 million copies of his books in print. And while elves and magic may seem like a far cry from courtrooms and legal documents, Brooks' education has served him well; like Tolkien and Faulkner, Brooks has been most praised for building a society that he follows through generations of growth, development, and cycles of tragedy and triumph.
School: Washington & Lee University85 and Hamilton College87Image Source: Light Speed
3. Geoff Ryman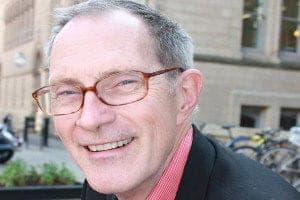 Over the course of a 40-year career, Geoff Ryman has proven one of the most experimental and mind-bending sci-fi writers of the 20th and 21st centuries. Born in Canada, Ryman moved to the US in childhood. After attending UCLA, earning a dual degree in History and English, Ryman moved to England, where he has lived ever since. Ryman's training in both history and literature clearly made a strong impact on his writing, which has long been praised for its postmodern, literary qualities and for its strong sense of the past. As a gay man, Ryman's work has also been noted for the ways in which it queers genre, structure, and identity.
Much of Ryman's work confronts the ways in which history and the events of the past reverberate through time; unlike many sci-fi authors, who choose to set their stories in the future, or in para-realistic alternate universes, most of Ryman's work takes place in recognizable places, especially Cambodia (where he has frequently travelled) and the UK. Ryman is a master of what has come to be called "mundane" sci-fi, focusing not on the fantastical, but in the ways in which technology infiltrates human life. In The Unconquered Country, for instance, a young woman rents out her uterus for growing industrial machinery. Ryman has also experimented with hypertext writing with the novel Two Three Five, which depicts more than 250 characters in separate chapters, linked by coincidences.
School: UCLA89Image Source: University of Manchester
4. George RR Martin
Named one of the most influential people in contemporary American culture, and one of the most popular fantasy authors ever, George RR Martin had an unlikely beginning for a life that would earn him the name "The American Tolkien." Born the son of a longshoreman in Bayonne, NJ, the curious and imaginative boy sought refuge from a poor upbringing in a federal housing project by making up stories – often about his pet turtles, who kept dying one by one in their cage. Incredibly, the "sinister plots" he imagined them acting out would form the foundation of one of the most complex, immersive fantasy worlds ever created by one of the most popular fantasy authors – A Song of Ice and Fire.
Martin spent most of the 1970s writing short stories and novels in the sci-fi genre, building a universe sometimes called "The Thousand Worlds," while making a living as a chess tournament director. In the 1980s, his minor success found Martin a steady job writing for television, including the Twilight Zone reboot, Max Headroom, and Beauty and the Beast. Frustrated by the limitations of TV, with small budgets and unproduced projects, Martin returned to novel-writing with A Game of Thrones, the first in the Song of Ice and Fire series. The cult of GRRM grew with each successive book, until HBO purchased the rights to make the massively popular Game of Thrones television series. As much as fans love the show, there's just one problem – his success has kept Martin from completing the novel series.
School: Northwestern University88Image Source: Alchetron
5. Orson Scott Card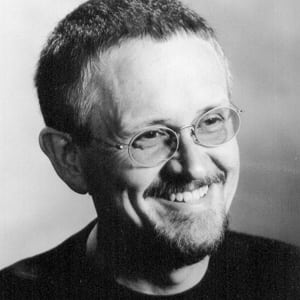 Orson Scott Card is one of the most successful and acclaimed sci-fi authors in America; in fact, he is the only writer to ever win both the Hugo and the Nebula award (the two foremost sci-fi awards in America) two years in a row. Born in 1951, Card belongs to an old Mormon family – he is actually a great-great-grandson of Brigham Young himself – and Latter-Day Saints faith and culture has been one of the most prominent influences on his life. After his customary period of missionary service, Card graduated from Brigham Young University, then from graduate school at the University of Utah; he also began, but did not complete, a doctorate from the University of Notre Dame.
Card began his career as a writer of poetry and plays, starting the Utah Valley Repertory Theatre Company while working as an editor at BYU Press. However, Card found his greatest success with the novel Ender's Game (1985), which imagined a post-apocalyptic scenario in which Earth's people are in a one-sided war with a stronger alien race. Ender's Game and its first sequel, Speaker for the Dead, won Card those back-to-back Hugos and Nebulas, and began a long series of Ender books. Adapted into a movie in 2013, Ender's Game has remained one of the most influential books in contemporary sci-fi; the US Marine Corp even assigns Ender's Game as recommended reading for new recruits, due to its depictions of warfare, strategy, and teamwork.
School: Brigham Young University and University of Utah67Image Source: Shadow Mountain
6. Charlaine Harris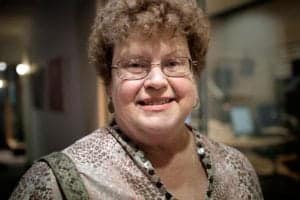 Born and raised in the Mississippi Delta, novelist Charlaine Harris couldn't be more Southern if she tried, but that upbringing and life have allowed her to bring a voice not often heard in the fantasy genre. After graduating from Rhodes College, in Memphis, TN, where she wrote poems and plays, Harris began a career as a novelist in a fairly routine mystery genre. Harris is primarily known for two novel series – series which could not be more diametrically opposed. On the one hand, the Aurora Teagarden novels take a traditional, Agatha Christie-style approach to the mystery genre, following a young librarian in Georgia who investigates unsolved murders with her Real Murders Club. (For good reason, Harris was chosen for an anthology of Murder, She Wrote stories.)
Aurora Teagarden is sweet and comical enough to be adapted to film by Hallmark; starring Candace Cameron Bure, nine TV movies have been made since 2015. And then there's The Southern Vampire Mysteries – better known by the title HBO chose for the dark, bloody, and sexually explicit television series, True Blood. Set in a world where vampires, werewolves, and other mythological monsters are both real, and living openly, True Blood has been one of the most influential horror/fantasy series of the 21st century, and reinvented Harris' career as one of the most popular fantasy authors. In fact, her new series, An Easy Death, similarly goes all-in on fantasy, set in an alternate Southwestern universe populated with gunslingers and wizards.
School: Rhodes College71Image Source: WBUR
7. C. J. Cherryh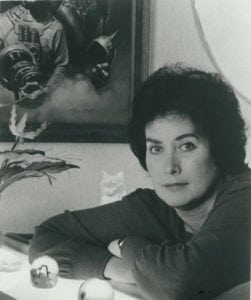 Born and raised in Missouri and Oklahoma, C.J. Cherryh began writing at 10 years old out of a frustration that just about all of us would find recognizable – her favorite show was cancelled. Today, she might have started a social media campaign to get it back on the air, but in the 1950s, all she could do was continue the adventure by writing her own stories. If the show had been a Western, Cherryh might have written cowboy stories, but fortunately for sci-fi fans, it was Flash Gordon. A bachelor's degree in Latin from the University of Oklahoma, and a Master's in classical studies, gave Cherryh a strong foundation in ancient history, from which she would write some of the most beloved futuristic stories in the genre.
Using her initials to hide her gender – science fiction books by female writers were considered publishing poison in the 1960s – and adding an H to her family name (Cherry sounded like a romance author), Cherryh used her knowledge of Greek and Roman history to become one of the most accomplished world-builders in science fiction, writing more than 80 books, most set in the Alliance-Union Universe. Cherryh has won two Hugo Awards for her novels, but her influence on science fiction – and general nerdom – became crystal clear in 2001, when she received possibly the greatest honor a sci-fi writer could hope for: an asteroid named for her.
School: University of Oklahoma61 and Johns Hopkins University86Image Source: Penguin Random House
8. Lois McMaster Bujold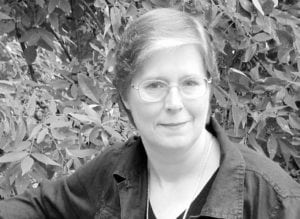 Few women in the notoriously male sci-fi community have had the success – financial and critical – of Lois McMaster Bujold. As a writer, Bujold has often returned to the figure of her father, the influential scientist Robert Charles McMaster, whose Nondestructive Testing Handbook is a cornerstone of modern materials engineering. In fact, the theme of the "great man's child" recurs throughout Bujold's novels, which have often considered the influence of past generations as a central theme. Her most popular series, the Vorkosigan Saga, is rightly called a "saga," as it involves not only the great actions of a great hero, but the way the past drives those actions, and the way those actions reverberate through time.
While her father may have worked in the physical sciences, Bujold's mastery of science fiction is nearly unparalleled. Bujold's epochal Vorkosigan books (more than two dozen novels, novellas, and short stories) made her name, and won her a record 4 Hugo awards over her career (matched only by Robert Heinlein, one of sci-fi's seminal Big Three). Her fantasy novels, The Chalion Series and the Sharing Knife Series, have expanded Bujold's vision to other settings – a traditional Medieval-style fantasy, and an alternate-universe North America based on the Frontier era. So one of the best sci-fi authors has become one of the best new fantasy authors.
School: Ohio State University73Image Source: The Idle Woman
9. Margaret Weis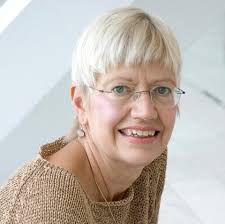 Margaret Weis is probably the most popular fantasy author who doesn't read, or particularly like, fantasy fiction. That's not quite accurate; when Weis was a student at the University of Missouri in 1966, The Lord of the Rings was published, in full, for the first time in the US (in a pirated edition, no less). Weis was so taken with Tolkien – an absolute phenomenon on college campuses throughout America – that it both set the course for her career, and spoiled any other fantasy literature for her. Thus, Weis graduated in 1970 with a degree in creative writing and worked for more than a decade as an editor, director, and children's book author before fate came calling.
Fate was a job advertisement for TSR, publisher of Dungeons & Dragons, where Weis was assigned an editorial role on a new project that would become known as Dragonlance. Originally intended simply as a new set of D&D modules, Weis, with creator Tracy Hickman, turned Dragonlance into a massively successful shared universe of its own. Though TSR doubted the potential of novels based on the game, Weis and Hickman wrote three Dragonlance novels in 1984 and 1985, the first in a series that would ultimately number more than 150, written by a slew of writers. Weis and Hickman essentially created an entire genre of fantasy – gaming fiction – and what Weis put into motion is still going strong, more than 30 years later.
School: University of Missouri62Image Source: Facebook
10. Kevin Hearne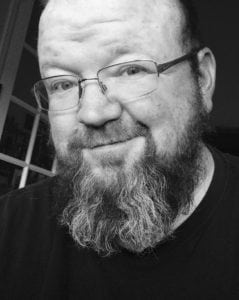 One of the best new fantasy authors in the industry, Kevin Hearne was born in 1970, but didn't begin publishing his New York Times bestselling Iron Druid Chronicles until 2011 (so don't worry, life can start at 40). Up until then, Hearne was putting his degree from Northern Arizona University to use as a high school English teacher. Hearne credits his background in teaching literature – especially his unbound Shakespeare geekery – with the deep well of mythology, character, and ironic humor that have become the hallmarks of the Iron Druid novels, and made Hearn one of the most popular fantasy authors of recent years.
Hearne's high schoolers in Arizona probably had no idea that they were learning about the great books from a guy who would one day be recognized as a master of the urban fantasy form. With the Iron Druid Chronicles, Hearne has created one of the most popular, entertaining fantasy series to come down the pike in a long time. Hearne combines myths and legends from various cultures, particularly the Norse gods, into an irreverent, rollicking stew of unique characters in real-world settings (most prominently, Tempe, AZ), engaging in adventures that range from the ridiculous to the apocalyptic. With writers like Kevin Hearne, fantasy's future looks like a good time.
School: Northern Arizona UniversityImage Source: Doylestown Bookshop