Not every Hollywood star drops out of school, buys a bus ticket, and heads to L.A. with nothing more than a duffle bag full of clothes and a heart full of ambition. Some of them decide to stay in school and receive some pretty impressive credentials. Before playing doctors and scientists on screen, some of them were legitimate doctors and scientists. Here's a list of actors who were seen walking down Ivy League hallways before being seen on the red carpet.
Recommended Online Degrees for 2021
Contact schools for more information on enrollment, tuition, and aid
10. Mindy Kaling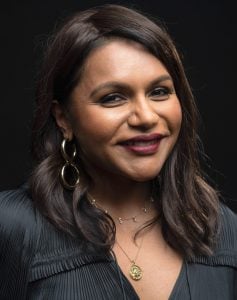 Mindy Kaling was born Vera Mindy Chokalingam, named for a Hindu goddess and the main character from Mork & Mindy, so perhaps being a quirky trailblazer was inevitable. Encouraged by her architect father and her OB/GYN mother, Kaling excelled in her private school and went to Dartmouth College. There, she did everything from improv comedy and acapella singing to writing and drawing cartoons for the college newspaper and humor magazine. After starting her college career as a classics major, she changed to an eminently more useful playwriting major and graduated in 2001. 
Kaling moved to New York, working as a production assistant while doing theater and stand-up comedy (where she changed her last name after too many emcees butchered it). Her first break came after her off-Broadway play Matt & Ben – in which she played Ben Affleck, of course – was a surprise hit. From there, a gig as a writer-performer on the American version of The Office, where she was the only woman on the writing team, grew over nine seasons into an executive producer's chair and a series of development deals. As a pioneer for South Asian women in Hollywood, Kaling has been named one of the most influential people of her generation.
9. Bradley Cooper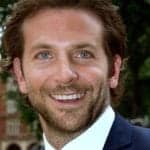 Contrary to what his character in The Hangover would have you believe, Bradley Cooper isn't actually a burnout at all. Bradley Cooper graduated from Georgetown University86 in 1999 with a bachelor's degree in English. When Bradley was a young boy he initially wanted to go to a military school and become a ninja. When he got older he chose to pursue something more realistic like acting. So like many people chasing a dream, he packed up all of his belongings after graduation and moved to New York. In New York, he received a master's degree in acting from the Actors Studio Drama School at Pace University in 2000. Before that diploma was even in Bradley's hand, he had already booked a small role on the hit HBO show Sex and City.
Bradley proceeded to do a series of small roles on television shows like The Street and Jack & Bobby and films such as Wet Hot American Summer and Carnival Knowledge. Small roles couldn't contain Bradley's good looks and comedic timing forever though. Bradley landed a role in the 2005 hit Wedding Crashers. The success of Wedding Crashers would launch Bradley into a new tier of success. Once he reached that tier he would go on to act in movies nominated for Academy Awards, such as Silver Linings Playbook, American Hustle, and American Sniper. He became one of the world's highest paid actors for three years in a row and has been nominated for numerous Academy Awards. It's probably safe to say Cooper made the right call in not becoming a ninja.
8. David Duchovny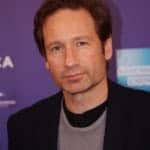 Before he was looking for answers on X-Files, David Duchovny was just trying to find the answers for English finals atPrinceton University93. David graduated from Princeton in 1982 with a B.A in English. He continued to feed his love of literature by receiving a master's degree in English Literature at Yale University93. David was an excellent writer and poet. His work consistently received praise by his fellow classmates and teachers at Yale93. His writing was even nominated for a college prize by the Academy of American Poets. Although David was a great writer, he secretly longed to step away from the keyboard and into the limelight. During his last couple of years of school, he began commuting to New York to study acting and began appearing in off-Broadway plays.
Like everyone in show business, David began his career at the bottom desperately trying to crawl his way to the top. After acting in numerous commercials in the late eighties, he managed to make the jump into films. He started doing small parts in movies like New Years Day and Bad Influence. The parts were small but the significance of breaking into film was not. It was the start of David being able to get his foot in the door and kick it open to reveal something bigger. In 1991 David was offered a role on the hit television series "Twin Peaks" as DEA agent Dennis Bryson. The role only lasted three episodes but the show was watched by millions of people. In 1993 David was offered the role of FBI agent Fox "Spooky" Mulder in the cult classic show X-files. The show was a huge success and it launched David into stardom. His character would go on to become a pop culture icon loved by fans across the globe. A few years after the end of X-files, David went on to play the leading role in the series Californication. On the show, David plays a tortured womanizing writer who attempts to balance his career with his personal relationships. David's career truly came full circle; he went from being a struggling artist to playing one on screen.
7. Sigourney Weaver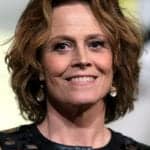 Sigourney Weaver graduated from Stanford University93 in 1971 with a bachelor's in Literature. It was while studying at Stanford93 that Sigourney realized her true passion in life was to become an actress. Shortly after graduation, she attended Yale93 for their well-known drama program. She would go on to receive a master's in Acting fromYale University93and become friends with fellow famous actress Meryl Streep.
After school, Sigourney found steady work in the off-broadway circuit of plays around New York City. Her breakthrough into movies began with a short part in the now critically acclaimed classic Annie Hall. Two years later she would return to the big screen as Lieutenant Ellen Ripley in the 1979 blockbuster film Alien. Alien was a huge hit and she would go to play that role for three sequels. It was the beginning of a new successful sci-fi franchise and Sigourney's career. The 1980's would go on to be a great decade for Sigourney as she won two golden globes and two academy award nominations for her roles in Working Girls and Gorillas In The Mist. Since then she has played roles in hit films like The Village, Ghostbusters, and Avatar.
Unlike many actors, Sigourney did not come from humble beginnings. She was the daughter of successful English actress Elizabeth Inglis and former NBC president Sylvester Weaver. She wasn't chasing some far-fetched dream when she tried to become an actress, she just simply trying to continue the family tradition. Even though she grew up extremely wealthy her childhood wasn't always easy. She suffered from body image issues because she was constantly criticized for being taller than all the other girls at school, and her own mother described her as "plain looking". Even while studying at Yale93 professors kept forcing her into lesser roles because of her height. But Sigourney refused to let other people define her. She managed to work her way into becoming one of the most famous actresses in Hollywood and a cultural icon.
6. Lupita Nyong'o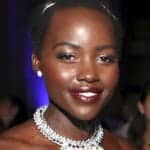 Lupita Nyong'o graduated from Hampshire College in 2007 with a bachelor's degree in Film and African studies. While she was a student, she served as a production assistant and an intern on several movies. Her senior thesis was a film called "My Genes", which was featured in the New York African Film Festival. She continued her education at Yale University93 and graduated in 2012 with a master's in Fine Arts in Drama.
Lupita's story is an extraordinary one. She was born in Mexico City to Kenyan parents who lived in Mexico due to political exile. Her father was a Kenyan senator who opposed the tyrannical regime of the Kenyan president and attempted to set up an underground democratic party in Kenya. The family didn't allow fear to keep them from their family's homeland forever. Three years after Lupita's birth they traveled back to Kenya and lived in a number of safe houses across the country, hiding from the government. Lupita and her five brothers spent their childhood moving from place to place. The insecurity of her upbringing and the need to always adapt to new challenges and surroundings most likely gave Lupita the skills needed to become a great actor. She managed to channel her pain into a great performance in the Oscar-winning movie 12 Years A Slave. She won an award for Best Supporting Actress for her work on that movie and became the first African and Latin American actress to win the award. Since then Lupita has acted in blockbuster hits like Star Wars: The Force Awakens and Black Panther. With perseverance and talent like hers, chances are we're going to be seeing Lupita around Hollywood for some time.
5. Meryl Streep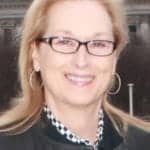 Meryl Streep is considered one of the most successful actresses of all time. She is also one of the most highly educated. Before collecting an array of Oscars, Meryl collected diplomas. She graduated from Vassar College83with a B.A. in 1971. Meryl has a habit of being unsatisfied with impressive accomplishments as her acting career has shown, so she attended Yale University93and earned a master's degree in Acting.
Meryl received praise very early on in her acting career. Her drama teacher at Vassar83 once said, "I don't think anyone ever really taught Meryl acting, she really taught herself." The praise would only continue as Meryl began to grow into a famous actress. Her performance in one of her first films Deer Hunter earned her an Oscar nomination, the first of many to come. She would go on to win an academy award for her role in Kramer vs Kramer and the heart-wrenching classic Sophie's Choice. These roles would lead to her being nominated for 22 academy awards and 31 golden globes, more than any other actor. Her ability to consistently deliver great performances in drama, comedy, and musicals has made Meryl Streep one of the most versatile actors working today.
4. Rowan Atkinson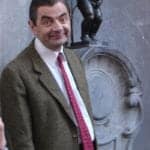 Rowan Atkinson is most known for playing a lovable idiot in the movie Mr. Bean, but don't let the acting deceive you. This guy is no dummy. Rowan Atkinson has a master's degree in Electrical Engineering that he received from Oxford University. Rowan started performing in sketches while attending Oxford and made his first appearances at venues in the Edinburgh Fringe Festival.
His performances would land him a role on the hit British television series Not Your Nine O'Clock News, which he both wrote and acted in. His work on that series won him several awards including a British Academy Award and he was named BBC's Personality of the Year. Rowan Atkinson would go on to make quite a name for himself in the U.K. Rowan's acting generally consists of playing slapstick characters like the ones he portrayed in the movie Mr. Bean and Johnny English. He has managed to accomplish of all this while suffering from a bad stutter, which he has observed, tends to go away whenever he's playing characters.
3. Ken Jeong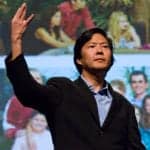 Ken Jeong dreamed of being on stage since he was little kid. He spent his nights as a teen listening to comedy albums of stars like Jim Carrey and Bill Cosby. His parents, however, were mortified to hear about his dreams of stardom and pushed him to pursue a more stable career in medicine. So Ken Jeong followed his parent's dream instead of his own and went to med school. He obtained his bachelor's in Pre-Med Studies at Duke University90in 1990 and his medical degree from the University of North Carolina-Chapel Hill88 in 1995.
Jeong never truly gave up his dream though. While in med school he began doing stand up and taking acting classes at night. While training for his residency in internal medicine in New Orleans, Ken won the "Big Easy Laff-Off", a local New Orleans comedy competition that was judged by late NBC president Brandon Tartikoff and Improv comedy club founder Budd Friedman, who both encouraged Ken to move to L.A. to pursue comedy and acting. Shortly thereafter, Ken Jeong moved to L.A., working as a full-time physician and doing stand up and acting auditions at night. He was a doctor by day and comedian by night. He tried to keep his nighttime activities a secret until patients began recognizing him from his television spot on BET COMIC VIEW. Eventually, Ken was forced to chose one career path over the other when he received a part in the Judd Apatow movie Knocked Up. The movie launched Ken's acting career to the next level and would get him a role in the very successful Hangover franchise. Despite all this success, Ken was still afraid to commit to acting. The doubts and fears that his parents had given him about seriously pursuing acting were deeply ingrained in him. Jeong's wife, who is also a doctor, eventually convinced him to quit medicine and commit fully to acting.
Since then Ken has appeared on Curb Your Enthusiasm, HBO's Entourage, and ABC's Boston Legal. He's also a regular on the hit NBC show Community. Perhaps the moral of the story is never be afraid to follow your dreams but maybe become a doctor first.
2. Hill Harper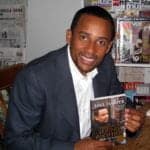 Hill Harper is best known for his role in the hit series CSI: NY as Dr. Stephen Hawkes. What is not well known about Hill is that he has three Ivy League degrees. Hill graduated Magna Cum Laude from Brown University90with a B.A. degree in 1988. He went on to graduate with a Juris Doctor Degree (Cum Laude) from Harvard University91 followed by a Master's in Public Administration degree from the John F.Kennedy School Of Government. During his time at Harvard91 Hill was a full-time member of the Boston's Black Folks Theater Company, one of the oldest and most acclaimed black theater groups in the country. While also at Harper met and befriended the 44th president of the United States, Barack Obama. He served on Obama's campaign and canvased to help him get elected.
After receiving three degrees, Hill decided to go ahead and face another challenge. He jumped headfirst into the endless and competitive pit that is attempting to be an actor in L.A. He managed to climb out of the pit and onto the set of the Fox Series Married with Children in 1993. A few years later he would also get his first feature role in the Spike Lee movie Get On The Bus in which he was cast as a UCLA student riding a bus to the Million Man March. In addition to acting, Hill Harper is the author of several books like Letters To A Young Brother: MANifest Your Destiny and Wealth Cure: Putting Money in its Place.
1. Mayim Bialik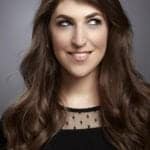 Mayim is best known for her role as Amy Farrah Fowler, a neurobiologist on the CBS Sitcom The Big Bang Theory. What most people don't know is that Mayim isn't just playing a part, she is actually a neuroscientist with a Ph.D. in Neuroscience from UCLA89. Unlike most people on this list, Mayim began her acting career before she got the degree. She landed her first role in the movie Pumpkin Head when she was just 12 years old. Her teenage years were filled with a number of T.V. appearances, but the one that made her famous was her work on the T.V. show Blossom.
In 1993 Mayim chose to walk off the set for awhile and onto a college campus. She was accepted into bothYale University93 and Harvard University91, but chose to attend UCLA89, where she received both her Ph.D.in Neuroscience and a bachelor's degree in Hebrew studies. As if getting a Ph.D. wasn't enough of an accomplishment, she went on to be nominated four times for the Primetime Emmy Award For Outstanding Supporting Actress in a Comedy Series and won the Critic's Choice Television Award For Supporting Actress in a Comedy Series. From child star to an adult scholar, Mayim Bialik really has done it all.