We are looking around us as parts of the world are on fire. Some of us have woken up to orange skies and darkness that looks like night during the day. People have lost their lives to flooding; homes have been destroyed by tornadoes and unprecedented storms. It is becoming more clear that the earth is showing rapid and dramatic signs of upheaval. As the global climate shift is upon us there have been subsequent economic changes as well. In reaction, it is no surprise that one of the most lucrative and fast-growing industries is the ever-evolving "green economy." Careers in sustainability are the name of the game if you are trying to be part of the solution to creating a future for the planet and all of its inhabitants. According to the Bureau of Labor Statistics, green jobs are looking like the place to be, with an outlook of 105% job growth between 2012 and 2026.
So, now you may be asking, what are careers in environmental sustainability? We will get much deeper below, as there are so many careers in sustainability to speak of. In fact, you will find a whole world within this path. Some are careers in business sustainability and some are careers in environmental science and sustainability. You may be interested in sustainability consulting, and low and behold, you too have come to the right place. We generated this list for you to look at the top careers in environmental sustainability. Once you grasp the options within the green economy, you will see that there is something for everyone who is interested in growing and using their skills to create a healthier and more viable planet.
1. Air Quality Engineer
Air quality engineers are critical in these times. Just consider that we have a lot to contend with when it comes to the aftermath of fires and smog from vehicles and factory emissions. These are the professionals that are responsible for the high caliber monitoring practices necessary for developing standards for air equity. They are the ones who perform chemical analysis, statistical analysis, and even computer modeling. They often modify and/ or design equipment used for pollution control. Many air quality engineers work expressly for government agencies and some of their job responsibilities include tracking the polluters in a given region, enforcing fines, and taking legal action against those who do not comply with such regulations. There are also many experts in this field that are employed privately. In this case, they are the ones responsible for monitoring the emissions often for targeted pollutants and ensuring they are being regulated.
Median Salary: $68,744.00
2. Chief Sustainability Officer
If you are interested in a high ranking executive position, a chief sustainability officer fits the bill. In this career path, such leaders can choose to work within a variety of organizations or corporations. As you can see, there is a six-figure salary attached to this pathway. Their primary objectives and responsibilities are to support companies to work in more sustainable and environmentally friendly ways. They not only develop programs that are in line with these objectives, but they also oversee their implementation amongst volunteers and employees of the companies. They are also responsible for the assessment aspect of the program and reflections of effectiveness. They continue to adapt programming according to assessment outcomes, ensuring that programming is efficient and effective. There are many people in this role nationwide. In fact, the Department of Labor came up with the statistic that there are over 223, 260 officers in the United States alone.
Median Salary: $110,000.00
3. Conservation Scientists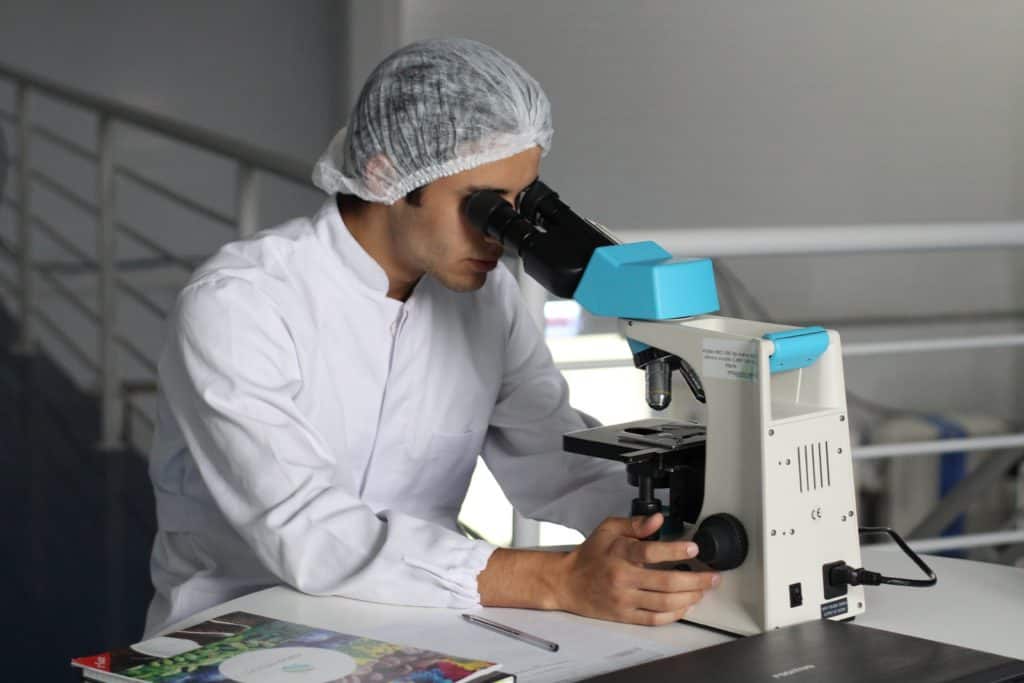 If you love both science and forestry, this is probably your dream job. This is someone who plays a big role in managing the conservation efforts and activities associated with forestry. These professionals ensure government regulations are being enforced in regard to habitat restoration and protection. They also act as advisors for managers in agriculture. This can include farmers and ranchers. They also monitor land that has been clear cut, ensuring they can be used in the future. Another responsibility of theirs is to determine and understand the quality of soil, especially after the damage has occurred as a result of logging and natural disasters like fires. They use some unique tools to do their jobs well, including clinometers, increment borers, diameter tapes, and bark gauges, They also often use geographic information systems (GIS) and remote sensing, among other tools and resources. Most likely, they show up in the field with global positioning systems and handheld computers.
Median Salary: $62,660.00
4. Energy Analyst
Energy Analysts are complex and in-demand careers. This is one of the careers in sustainability that emphasizes energy and all of the solutions regarding its efficiency. These professionals are data experts. They spend a significant amount of time analyzing data that in many cases they have collected on energy usage. They then develop energy models for buildings and recommend improvements based on their findings. They also support contractors to find technical support for all aspects of the work including installations. They also conduct a variety of tests on the buildings for which they are responsible including blower door tests. Studies show that the majority of people in this field have a bachelor's degree as their highest point of education. It is clear that one could achieve this job, however, with a GED or high school diploma. There are many working in the field that can prove this fact. Most professionals in this field have found their jobs in the industries of construction and utilities.
Median Salary: $60,752.00
5. Energy Engineer
This position is in high demand, and it is clear that people who have chosen this career path are generally happy. Studies show that seventy percent of energy engineers are happy with their jobs, and sixty percent have stated that they believe their work is meaningful. Energy engineers are responsible for developing, designing, sometimes implementing, and evaluating the projects related to energy efficiency. Their work generally comes into play during the construction stages of building, designing, remodeling, and construction. There are many ways to specialize in this field. Some may choose, for example, to go into HVAC systems, ventilation, lighting, green building, air quality, or procurement of energy. They are also often the ones who recommend the strategies related to energy saving and efficiency. Additional tasks that they are responsible for include energy auditing, evaluation, and identifying the costs associated with conservation. They also monitor and look deeply at energy consumption using a variety of metrics, many of which they come up with.
Median Salary: $71,564.00
6. Environmental Consultant
Environmental consultants are curious problem solvers who have keen attention to detail and organization. They often hold the hands of organizations and companies as they tackle a large number of environmental issues. This can include green building and manufacturing, environmental disasters, sustainability initiatives, hazardous-waste remediation (disposal and cleanup), renewable energy, compliance, soil quality, water, and air. You might hear environmental consultants also called green consultants and environmental analysts. These positions offer a ladder of growth with many stages of advancement based on experience. The minimum education requirement for this pathway is a bachelor's degree. This is a career path that can be done as self-employed individuals or consultants. In terms of a typical day, many environmental consultants probably start out with several work hours conducted from their home office prior to traveling to various sites where they will then conduct complex environmental investigations.
Median Salary: $56,037.00
7. Environmental Engineers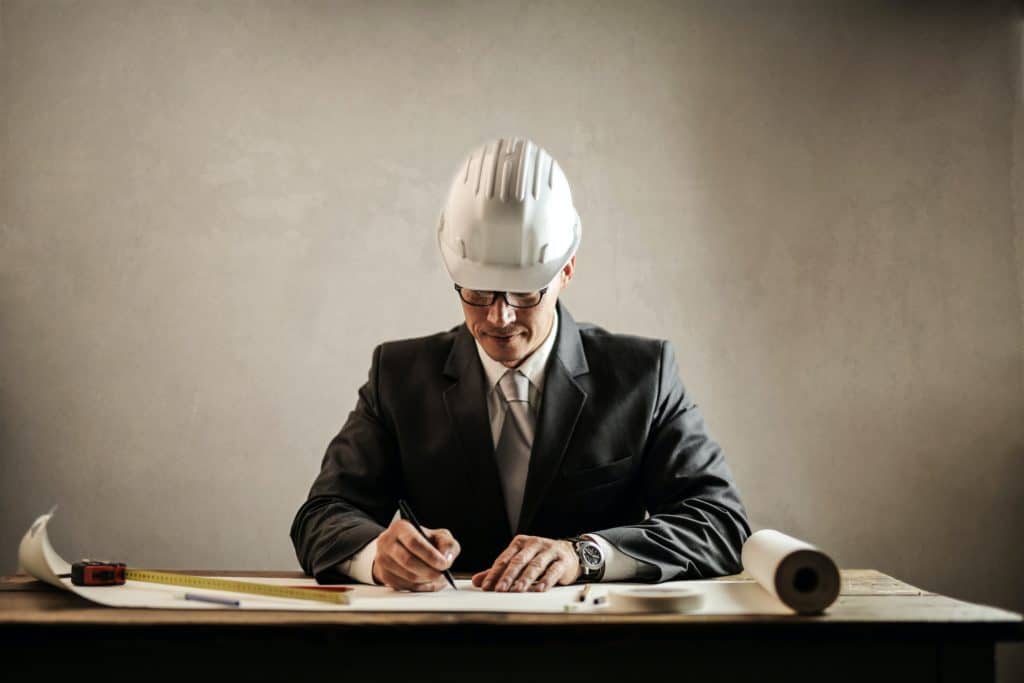 These professionals are invested in ethics, safety, and quality as they work on small and large projects to optimize environmental site characterization, wastewater treatment, environmental remediation, and overall environmental compliance. There are many opportunities to collaborate in this particular discipline. They often work in concert with other engineers and related professionals to coordinate projects. Additional responsibilities include evaluating, specifying, and selecting products and engineer systems. They also might be responsible for creating comprehensive project proposals. In most cases, they work beneath a senior designer or engineer and within an environmental services team. It is a multi-faceted position with a myriad of little tasks within the job description, including assisting in complex proposal writing. They are often responsible for the construction of models that will be used to look deeply at project specifications. They must be proficient in the use of a variety of software applications including AutoCAD/ civil 3D, EarthSort, Biochior, Surfer, and MODflow.
Median Salary: $88,860.00
8. Environmental Health & Safety Specialist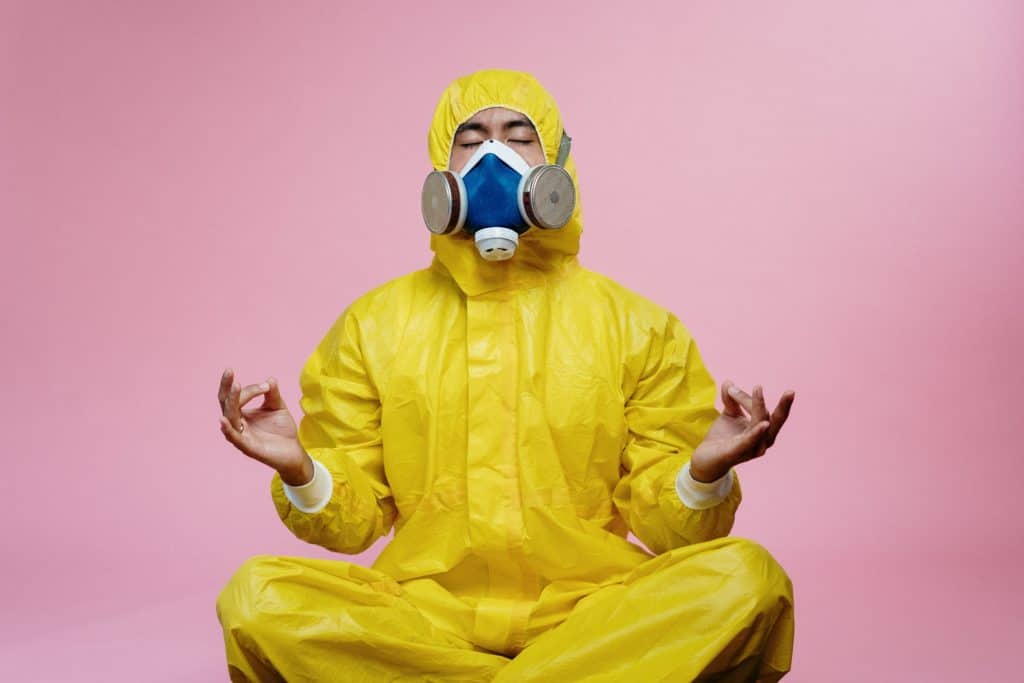 Environmental Health and Safety Specialists are responsible for education and consulting with clients to enforce health and safety regulations. They are experts in the health and safety of food sanitation, water, milk, sewage, infectious and hazardous waste, among additional health and environmental hazards. They are also responsible for supporting improvements of sanitation and water facilities within nursing homes, recreational areas, restaurants, schools, and embedded in other public facilities. Basically, they are looking at the necessary improvements that need to be made to heighten the environmental quality of any community site. Some of their daily tasks include collecting and analyzing samples in order to look for public health hazards. They also calibrate and prepare the equipment that will be used for the collection analysis process. In addition, they are charged with the task of monitoring and designing wastewater disposal and well system installations. The other aspects of this position include the management of programs related to toxic waste contamination prevention.
Median Salary: $63,185.00
9. Environmental Project Manager
Now, if you are interested in a position that will always have openings, environmental project management might be an excellent career to consider. It appears that there are almost 30,000 job openings for this position right now and a projection of a 5% growth rate. The hourly pay rate for environmental project managers is close to $35.00. The most common skills that are sought in this career in environmental sustainability include complex problem-solving skills, interpersonal skills including teamwork, flexibility, and creative visioning. Many times you will find these professionals working within the pathway of professional industries and construction. Just under 50 percent of environmental project managers have bachelor's degrees and just over 30 percent have master's degrees, in terms of education. It is clear that many people in this role have moved up the ladder through hands-on work experience.
Median Salary: $72,788.00
10. Environmental Technician
If you are a curious person who loves to utilize your technical skills and get your hands dirty, an environmental technician might be the right career pathway for you. Though a license is required, the minimum education requirement is a high school diploma. There is a ladder to climb here, as many people in this field start out as entry-level environmental technicians and over the course of several years can work their way up in the field from technician managers to environmental scientists and engineers. These are the people who conduct a myriad of tests and do comprehensive investigations in the field to collect data including soil samples. Their specializations often include water, air, and soil pollution. They are experts in the use of a variety of scientific tools needed to collect samples and effectively conduct investigations. There are currently close to 35,000 environmental technicians in the country, and this career is not going anywhere anytime soon.
Median Salary: $50,620.00
11. Food Scientist
If you are interested in improving safety measures and efficiency of agricultural products and the sites where they are manufactured, a food scientist might be the perfect career path for you. Food scientists have a lot of job responsibilities. Some of these include conducting experiments as they relate to their research regarding improvements to sustainability and productivity of farming practices, farm animals, and field crops. They are often charged with creating new food related products and developing improved processing measures to not only package, but also deliver the goods. They also study the soil and its composition to understand plant growth and make subsequent improvements. They collaborate and communicate research to the scientific community, manufacturers of food, and the communities at large. This position requires a great deal of travel, as they are responsible for moving between the different facilities to ensure new projects are effectively being implemented. They also are the communicators for their findings within the scientific food community.
Median Salary: $64,079.00
12. Forest and Conservation Technicians
Conservations technicians are the experts on hand when it comes to tasks required to ensure national and public forests are utilizing the most critical and up-to-date equipment and techniques to ensure maximum conservation. Not unlike many other careers in environmental sustainability on this list, forest and conservation technicians are responsible for extensive data collection. This data is related to soil and water quality, disease, trees, insect damage, as well as other plants. There are many conditions that could pose hazardous within a forest environment, including anything that may lead to a forest fire. Forest and conservation technicians are responsible for finding property lines, evaluating forested areas, among other logistical tasks to better understand the specials and habitats that exist there, as well as quality and amount of timber that is standing. Generally professionals in this career path have a degree in mathematics, geology, chemical/ mechanical civil engineering, agriculture, among many other similar majors.
Median Salary: $45,500.00
13. Geoscientist
Geoscientists are skilled professionals that have worked hard for their six figure careers. A little under half of the people that have accomplished the in-demand career of geoscientists have masters degrees, and the 65 percent have a bachelor's degree with extensive work experience. Most prospective geoscientists majored in such topics as petroleum, engineering, and the environmental sciences. Many of their daily tasks include managing the schedules for training and travel arrangements, which include visa and passport requirements. They are also heavily engaged in the related global and national dialogue, therefore, they are often charged with attending conferences both within the country and internationally. They also collaborate and build with stakeholders and build relationships in order to collaboratively approach zone management and zone targeting. Another responsibility they take on it utilizing tools such as geoquest to map within areas offshore and onshore. They also analyze logs, and wireline logging results.
Median Salary: $112,040.00
14. Hydrologists
Hydrologists are the experts that study the ways water moves throughout the earth's crust. They look deeply at all forms of precipitation including snow and rain and the ways that they contribute to groundwater levels and the flow of natural bodies of water like rivers. They also look at the ways groundwater and surface water evaporate and return to the atmosphere, sometimes by way of the ocean. Their primary goal is to solve the complex problems related to water access and quality. Some of the daily tasks that those with a career in environmental sustainability engage include measuring the properties within bodies of water including the stream and flow. They also collect soil and water samples to look deeply at certain properties including the pollution levels and pH. Sometimes they utilize technologies like remote sensing equipment to collect their data. They are always working in collaboration with scientists, engineers and public officials.
Median Salary: $81,270.00
15. Renewable Energy Consultant
Renewable Energy Consultant positions actually do not require a college degree. Now read the fine print, most people who have this position have an advanced degree or the minimum of a bachelor's degree. You will find some successful people in the field with simply a GED, however. Many people who have invested in this career path majored in topics such as business or finance. The salary is a real perk, as you can see, one can earn nearly 40 dollars per hour on average in this position. Many people in this role have experience working in the business sector and have extensive experience working with finances. You will see that most people that work as renewable energy consultants find careers within the path of the automotive or construction industries. Oftentimes, renewable energy consultants have previous work experience as sales representatives, marketing experts, and environmental specialists.
Median Salary: $82,444
16. Soil and Plant Scientists
Get your hands dirty as a soil and plant scientist. These scientists are the foodies or work within the environmental sustainability sector. As a soil and plant scientist you will research ways to increase efficiency while improving the safety of agricultural establishments. It is becoming more apparent that while we feed the nations of the world we are also destroying the planet. Soil science helps discover new ways to improve the productivity and sustainability of crops and animals. In this job you are a solo roller, as most soil scientists work on their own developing individual research methods. There are a wide variety of institutions that need soil scientists, including universities and federally funded organizations that monitor the agro industry. There are many ways to get into the field. Professionals in this field have degrees such as a bachelor's degrees in biology, chemistry, botany, and plant conservation. Some advanced degree opportunities are available in agricultural and food science
Median Salary: $63,200.00
17. Solar Photovoltaic Installers
A solar photovoltaic installer installs and assembles solar panels. This job is becoming higher in-demand as solar becomes a popular renewable energy source. There have been recent technological advancements in solar energy, making them more accessible to businesses and homeowners. So the industry in high demand for these professions is the professional construction industries, as well as the energy sector. To become a solar installer, a certification from a trades school or associates degree is required, although some have been able to begin working in the field with just experience. Solar installers utilize some important qualities, mechanical skills, physical stamina and strength, and basic electrical skills. Solar installers start off in entry-level positions as electrical installers and can move up to project engineers. There are a lot of career opportunities in sustainability, as those with proficient skills have successful entrepreneurial opportunities, as new homeowners turn towards renewable energy sources.
Median Salary: $44,890.00
18. Sustainability Coordinator
Sustainability Coordinator positions have a wide range of skills and roles. As one of the top careers in environmental management and sustainability, it is in high demand. This career is for the self-motivator, the self-starter, and those with leadership skills. Most entry-level positions in this field are program coordinators and can advance to directors of sustainability. As this is an entry-level position, the pay is modest yet there is a lot of opportunity for growth. What does a sustainability coordinator do? Well, what don't they do? From program implementation to analysis, to marketing, and training, as well as monitoring indicators. This includes electrical usage, water usage, and waste generation. In this role, sustainability coordinators may even suggest and promote new sustainability initiatives, along with managing social media. To become a sustainability coordinator, obtaining a bachelor's degree in environmental studies, sustainability studies, business, and political science degrees.
Median Salary: $49,416.00
19. Water Resource Engineer
Water is our most precious resource on earth. Water resource engineers are tech-savvy problem solvers with imagination, leadership skills, and interpersonal communication skills. Their primary focus in this role is to lead while incorporating and maintaining new analysis software. As the world begins to try to solve the climate issues of our time, we have to continue to analyze the current condition of our ever-changing waterways. As we are still in the throws of dealing with the Flint Water crisis, among others that are similar, this position is needed now more than ever. To become a water resource engineer most professionals hold a bachelor's and/or master's degree in environmental engineering, civil engineering, or geology. Most professionals in this field start off as senior engineers and advance to project managers. The primary need for these jobs is the implementation and evaluation of new technology to clean and test our potable water.
Median Salary: $67,054.00
20. Wind Turbine Technician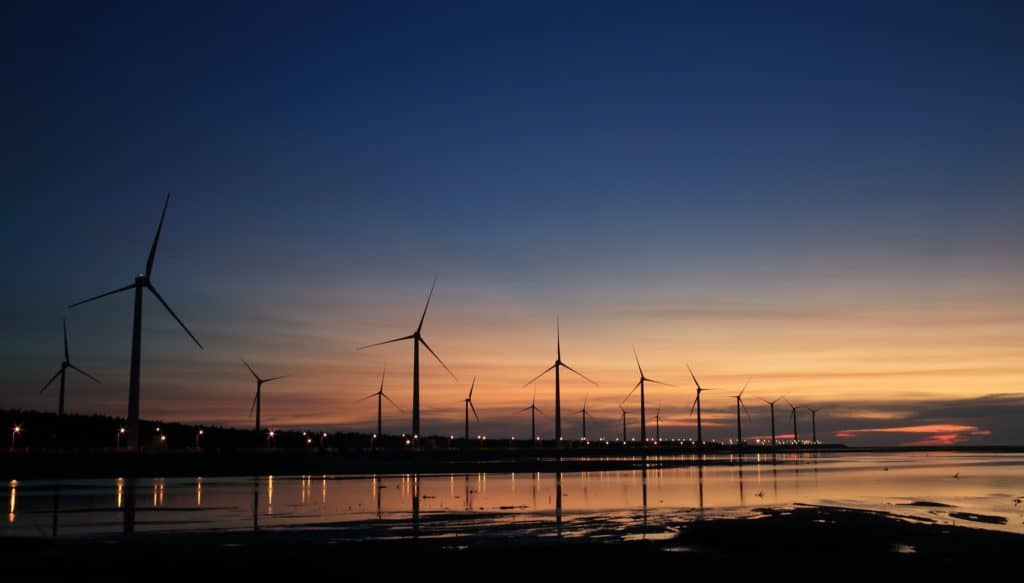 As far as careers in environmental management and sustainability goes, this is the fastest growing position, at 56 percent predicted growth over the next 5 years. Wind Turbine Technician is a vastly in demand job. Professionals in this field do not look for work, work is looking for them. This is an on the ground position. What the industry calls wind techs are service technicians. Although there are windtech's that develop and build new wind turbines, most of the work involves maintaining them. Wind Techs start their careers mostly by attending technical programs, although some companies are in such demand that they hire interns before they graduate. Achieving an associates of applied science degree is also a really popular method of becoming a windtech. Experts in wind technology can set individuals up for a lucrative career. Some wind techs are former electricians, and this field is a part of the renewable energy sector. It is important to be proficient in electrical maintenance, and computers and programmable logic control systems.
Median Salary: $51,139.00
21. Sustainability Director
If you are a natural born leader this is a position for you. Sustainability directors are one of the top career opportunities in sustainability. It is apparent for the earning potential that for careers in sustainability salary this is in the top tier. This position is offered out by manufacturing and education industries seeking professionals to provide oversight and directions for research and analysis. This is generally within community sustainability. Some skills to have if you are looking at becoming a director of sustainability are project management, new product development, and developing programs in order to conduct safety environmental due diligence audits. To begin a career in sustainability management professionals have generally obtained an MBA in sustainabilities and compliance or an environmental economics degree. You can also advance to director roles with a bachelor's degree in environmental science or biochemistry. There isn't a lot of data on the projected growth of this position, but needless to say once you are a Sustainability Director you have reached the top position in this field.
Median Salary: $102,606.00
22. Sustainability Analyst
Sustainable Analysts hold a finger to the pulse of sustainable programs and advancements. They employ a variety of research tools to analyze and make recommendations for corporate sustainability projects and programs. In high demand for this position is a cradle-to-gate life cycle analysis using SimaPro modeling software. Companies especially want Sustainability analysts to have a high proficiency in technology as reducing the carbon footprint is rooted in developing processes around IT. To be an analyst one would have to obtain a bachelor's degree or the equivalent. Generally, professionals on this career path have degrees in Environmental Science, business, Sustainability, and environmental control technologies. Sustainability analyst positions are expected to grow 9 percent in the next 5 years. These jobs aren't always advertised as sustainability analysts. Some job titles to look for are Applications systems analyst, business analyst, functional analyst, and common systems and process analyst.
Median Salary: $59,913.00
23. Natural Resources Specialist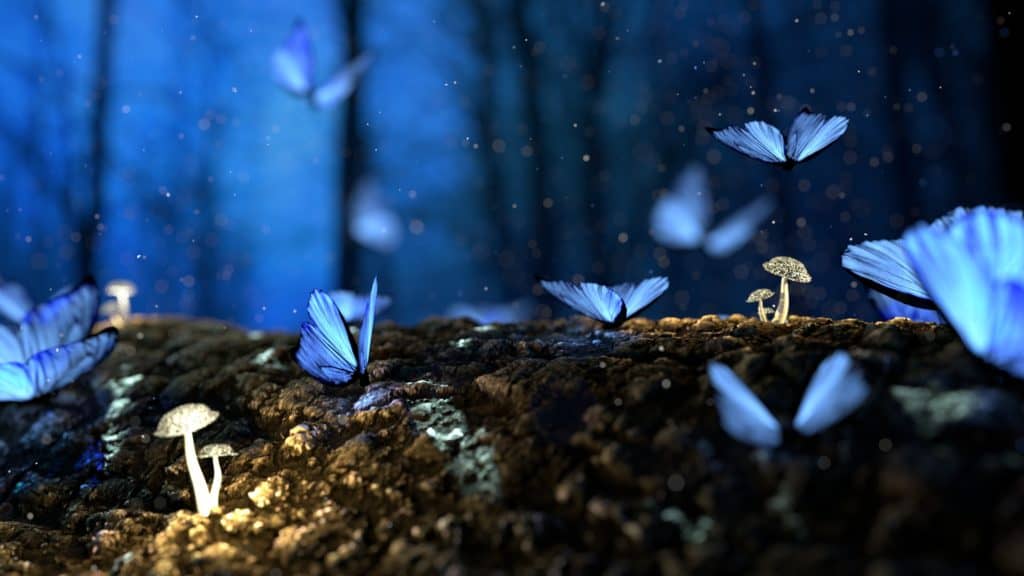 The earth's greatest gift to its inhabitants are the vast number of natural resources, a natural resource specialist conducts research, collects data and performs field work, in three main areas. These areas include wildlife, forestry, and land management. There are also needs for natural resource specialists, including: fisher biometricians, marine biologists and environmental program coordinators. These positions are usually sorted out by universities or state agencies responsible for ensuring compliance. This career is perfect for individuals with analytical skills, communications skills, and interpersonal skills. A high proficiency in these skills allows for success in this field as they are used to gather information and data to come to a logical conclusion then communicating your thoughts and feedback to a wide range of groups. To become a natural resource specialist, a sure fire way is by obtaining a bachelor's in environmental science, biology, resource biology or wildlife management.
Median Salary: $54,567.00
24. Sustainability Specialist
Sustainability specialists are essential to old and new businesses, as climate change and environmentally regulated products become the population's main concern as consumers. Companies are hiring sustainability gurus to give input in areas such as corporate branding, outreach, marketing and project implementation. They lead teams of sustainability professionals, coordinators and directors. They also have the important job of convincing employees to adopt sustainability into their thinking on all levels of the corporate ladder. Communication is a major skill for these types of professionals, as they need to explain environmental issues to stakeholders. Most sustainability specialists have bachelor degrees in sustainability or environmental science, the key is to be able to explain the science behind sustainability, geography for understanding the environmental impact of commerce and industry. There is a predicted 12 percent growth for this role from 2016 to 2026.
Median Salary: $60,477.00
25. Environmental Protection Specialist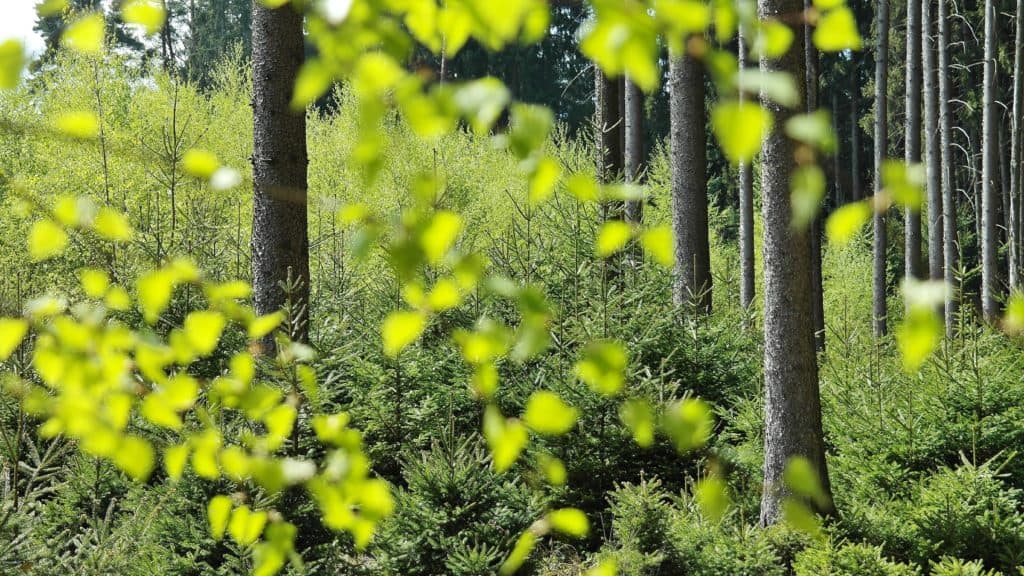 Environmental Protection Specialists have the tough role of being the scientific buff bodyguards for the earth. These specialists identify the types of pollution humans create and invents ways to prevent, or fix the damage caused by that pollution. It's like forensic files on climate justice; their jobs entail collecting water, oil, food and other types of samples. Analyzing samples to investigate potential environmental threats. Once the date is in, they make detailed reports of their findings and begin the next phase of the job. They also develop plans to irrigate and repair pollution. Environmental protection specialists do this in one of two ways or both, by reclaiming polluted areas, or creating processes to change human behavior. To work in this field a minimum of a bachelor's or master's degree in geoscience, environmental science, environmental policy is needed. Some key tools used in this field are map creation software and compliance software.
Median Salary: $68,069.00
Why Choose Careers in Sustainability?
If you are passionate about climate justice, or making a difference in regard to the fate of the planet, you might be considering a career path in sustainability. These jobs are generally not for the weak of heart, as there are often policy issues and debated facts to contend with while trying to focus on the tasks at hand, which generally include conservation, restoration, among other skills and tasks related to what is called the "green economy." Professionals in this sphere make up a vast collection of people who possess a variety of skills related to the tasks at hand. These include topics related to analysis, research, and of course communication and legislation. Career opportunities in sustainability are vast and multifaceted.
As you can see from the list above, there are many careers in environmental sustainability. Though there are some commonalities amongst the different careers on the list, you can make note of the fact that these positions are not one size fits all. This includes the credentials necessary to achieve such jobs. For example, you will see that many of the careers listed have no education requirement beyond a GED or high school diploma. That does not, however, mean that professionals in those fields do not have credentials beyond that. There are many careers in sustainability that require a minimum of an associate's degree, or a bachelor's. You will also see, especially when you are getting into expert terrority, which may include scientists, there are requirements such as master's and doctoral degrees to achieve such positions. You will also notice that the salaries are reflective of the careers that require advanced degrees in many cases. Sustainability is often the stepping stone to many career avenues, which may include sustainability specialists, sustainability managers, and environmental engineers.
Occupational Outlook for Careers in Sustainability
The Bureau of Labor Statistics (BLS) clarifies how in-demand jobs within the "green economy" actually are. For example, not only has it been noted that such careers in sustainability are growing exponentially, with a projection of 105 percent growth by 2026 since 2012. In other terms, we see that within the United States there are nearly 54,000 careers in sustainability that are available. This number is significantly higher than most industries in the United States. The other enticing aspect of this career, beyond the fact that those who go into the field are generally in it for the meaningful work, but in addition, there is the potential for a lucrative income. According to payscale, as far as careers in sustainability salary go, on average people make $73,599. Once again, this is an average, suggesting that the highs are high and the lows might be much lower. However, there are many job opportunities for those who do not have much higher education under their belts. It is safe to say, if you are interested in sustainability, there is something for everyone in this field. We urge you to look at all of the options and find something that fits your interests and skill set.
Related:
25 Best Online Graduate Certificates in Sustainability Studies
25 Best Online Associate's in Sustainability Studies
25 Best Online Bachelor's in Sustainability Studies
What Can I Do with a Master's in Sustainability?