Higher education in the 21st century depends on technology. A free laptop for college students is a pretty obvious way for colleges to make technology accessible. The circumstances and policies are different for every free laptop college; sometimes you can take online courses with free laptop rental, or sometimes a free laptop for college is exactly that – a free laptop for college. Some colleges offer a free iPad for undergraduate students, or even an iPad Pro for students. A few extremely generous institutions (Seton Hall, for one) will even give students a free or discounted laptop and tablet.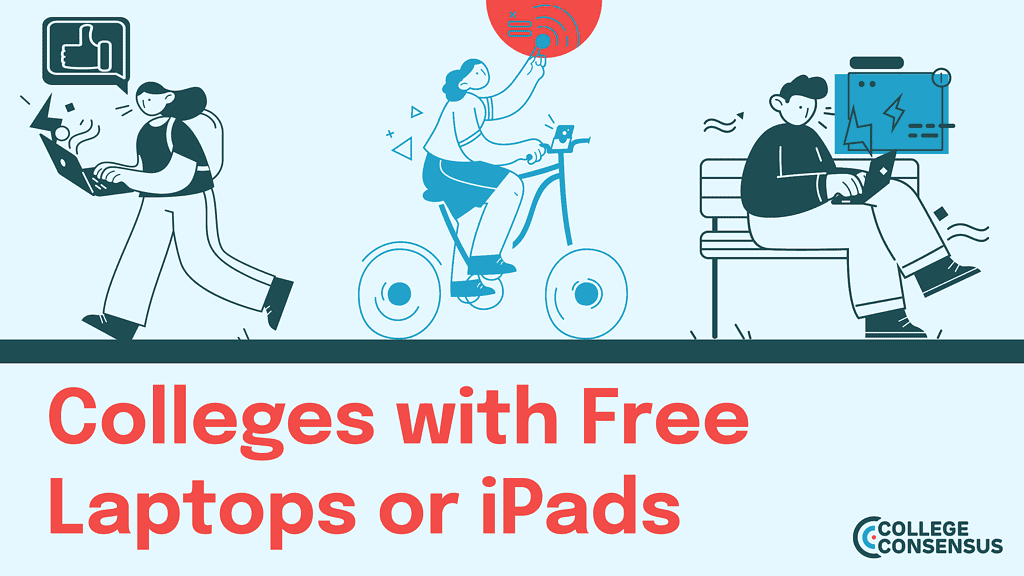 If you're wondering "How can I get a free laptop?" the answer is – do a school search, or just check out our list! Below we have listed colleges that offer free laptops or iPads. Looking for the best tablets for college students on a budget? How does free sound? Some institutions only provide for underprivileged students with financial aid. And some require students enrolled in a graphic design or digital marketing program. The online colleges that offer free laptops are showing what it takes to make learning in the 21st century accessible and transformative. For innovation – providing technology will be standard in no time.
Recommended Online Colleges for You
Explore our featured online programs to find the right match for you today.
Ranking the Best Free Laptop Colleges
So where do I find these online colleges with free laptops? Don't worry, we did the school search for you! College Consensus looked for institutions that have made their free laptop or tablet initiatives a key selling point, and did the research to determine just what kind of offer they're making – if it's really free, if it's hidden in fees, if it's loaded with red tape or free as Christmas. These are the best online colleges that offer free laptops for students not just as a carrot on a stick, but as a real pedagogical tool that is deeply embedded in learning.
Are These Free Laptops for College Really Free?
Okay, here's where it gets a little tricky. Not that the colleges that offer free laptops are trying to trick you – just that (as in all things) you have to read the fine print. Some colleges actually do offer a free laptop for college students – incoming students and transfer students pay nothing. That may be because of a special technology grant that allows the college to get the devices at no cost to them, passing the free laptop on to students.
Apple has partnered with many schools (apple distinguished school) to provide an iPad for students or even an iPad Pro for students, free to all incoming first year students and to the school. This is part of Apple's commitment to transforming education in the digital age.
Many online college students, including undergraduate and graduate students, can get free laptops or iPads automatically for their online classes. There are many online colleges with free or discounted laptops, since online learning requires technology. Some online professional program students can get student discounts However, an online school that claims to provide free laptops may not precisely be a free laptop computer program. It might be a hidden fee!
Colleges Offer Free Laptops – Be Sure to Read the Fine Print!
In other instances, though, the cost of the laptop or iPad is actually rolled into your tuition and fees. It's only "free" because you're not paying for it directly. There are advantages there, though; essentially, you pay for the computer in installments, using your student loans or scholarship and grant money, so the cost gets spread out and doesn't hurt quite so much in the short term. In most cases, too, the devices are much cheaper than you would pay buying them on your own.
Whatever the case, check out the terms for your college to know what you're getting into. Knowing what colleges offer free laptops shouldn't change your mind – it's just an added incentive, not a deal-maker or deal-breaker.
Who is Responsible for Maintenance of the Laptop? What if it's Stolen?
Of course, the responsibility for your free laptop for college depends on the online school's policy, but in general, colleges with free laptops also include warranties, repair plans, replacements or loaners, and tech support as part of the deal. In most cases, you're not on the hook for ordinary problems. However, most colleges will hold you responsible for issues that come up from negligence – dropping your iPad and cracking the screen, for instance.
As for theft – if your computer is stolen, often the fine print says you're responsible for securing your own goods. A few very generous colleges will include theft replacement plans with their laptops, but that's the rarity.
Warning: Find Out if There is a Return Policy
Also, be aware – at just about all online schools that offer free laptops for college students, you have to return the laptop if you drop out. Many schools will let you keep your laptop when you graduate (since we all want a 4-year-old laptop for a graduation gift), but nobody – we mean nobody – lets you just skedaddle with that piece of equipment. Get ready for a hefty bill if you try.
Methodology: Where Do We Find the Best Colleges Offering Free Laptops?
All of the colleges recognized by College Consensus have to meet Consensus standards of quality, including accreditation, reputation, and value. Colleges are presented in alphabetical order.
Ready to start your journey?
Get matched with the right online program for you today!
1. Bethel University (TN)

Bethel University provides free laptops for college students from their very first day; students either receive a new Chromebook at the New Student Orientation, or their computer is shipped to them, if they are online students. The Chromebook format allows faculty and students to use their laptop more effectively in classwork, since the entire system is web-based, with more convenient sharing and collaboration. With the ease of incorporation, students and faculty use their free laptop for college work.
A Christian university in McKenzie, TN, Bethel University began in 1842 as a seminary, and remains affiliated with the Presbyterian Church. Highly respected throughout Tennessee, Bethel is known for its academic excellence and its Christian worldview, with the majority of students coming from Tennessee. In recent years, Bethel has become known for its growing selection of online degree programs as well, with strong student support for online students – including, of course, the free laptop for college.
2. Chatham University


Chatham University's free laptop for college program supplies every new incoming freshman with a Macbook Air. The laptops are used throughout campus, as faculty work to include technology in their instruction. Along with the laptop itself, Chatham offers warranty, theft, and damage protection, free repair services, and even a backpack with the Chatham logo. Graduate students do not get a free laptop, but can receive financial aid to purchase the required technology. Offering free laptops for college students makes Chatham top-ranked for student support.
Founded in 1869 as a college for women, Chatham University became coeducational in 2014, though the student body is still overwhelmingly female. Chatham remains highly focused on preparing young women for lives of entrepreneurship, leadership, and service. Recognized as one of the best regional colleges in the North, Chatham has also been known as one of the most innovative. With its free laptop program, Chatham prepares students to use technology in all aspects of their lives.
3. Dakota State University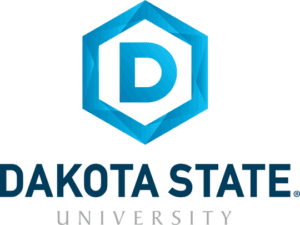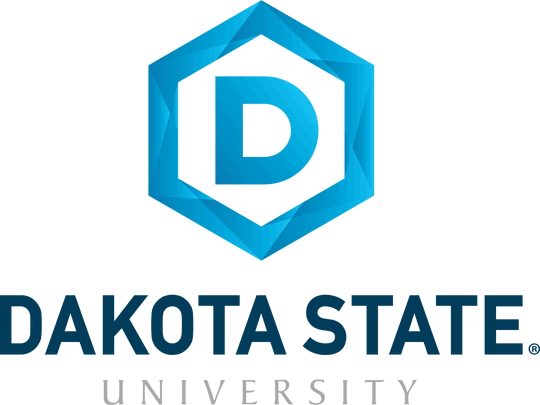 Dakota State University's tablet program, part of the Wireless Mobile Computing Initiative (which launched in 2004), provides all incoming freshmen with a free tablet or iPad. Specially configured to the needs of a Dakota State student, the tablet initiative is intended to contribute to a paperless classroom, giving students the capability to take notes, record audio, complete and turn in assignments, and just about everything else on one device. The Fujitsu tablet PC is also provided with free tech support, repair, and battery replacement for the entirety of the student's college career.
Dakota State University dates back to a teacher training school founded in 1881, but in 1984 the university was designated as South Dakota's technology university, and DSU has followed the mission intently. Beyond being one of the first campuses fully equipped with wifi technology, and one of the first free laptop college programs, Dakota State is a national leader in online education, and has been named a Center of Excellence in Cybersecurity by the NSA. Frequently named one of the most innovative colleges in the nation, Dakota State's motto – "Embrace Innovation" – couldn't be more accurate. It's also one of the most affordable universities in the US.
4. Delaware State University

An exciting new partnership with Apple provides Delaware State University's iPad initiative, providing a free iPad Pro for students (all new incoming freshman), as well as faculty members. The iPad Pro for students is part of a broader Digital Learning Initiative, which intends to make all DSU instruction digitally-based by 2020. The greater power of the iPad Pro for students and faculty have more options for cutting-edge, innovative projects. Students also get a cover, and an Apple Pencil, promising that in less than two years, printed textbooks and paper exams will be a thing of the past.
Delaware State University is a respected historically black college in Dover, DE, originally founded in 1891 by the state's General Assembly as a land-grant agricultural school for black students. Because of that heritage, DSU is one of the leading HBCUs in the nation for STEM, building on the tradition of engineering established in its first years. Delaware State's commitment to applied sciences and technology is solidified by its iPad Pro for students program.
5. Duke University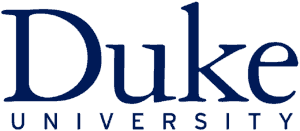 Duke University offers a free MacBook Pro or Dell laptop to students enrolled in the Trinity (Arts & Sciences) or Pratt (Engineering) Colleges. To receive a laptop, students have to demonstrate financial need through their FAFSA records.
One of the most prestigious institutions in the world, recognized among the elite Southern Ivies, Duke University is known for being continually on the forefront of research, instruction, and practice. Founded in 1838, Duke became one of the wealthiest private research universities in the nation with the Duke Endowment, given by tobacco magnate James B. Duke. With an endowment of $8.5 billion, Duke funds some of the most advanced research in medicine and technology in the world. It's also made it possible for Duke to be a tuition-free college.
6. Full Sail University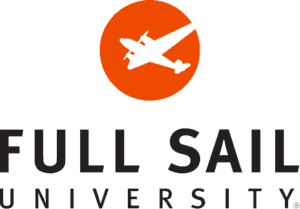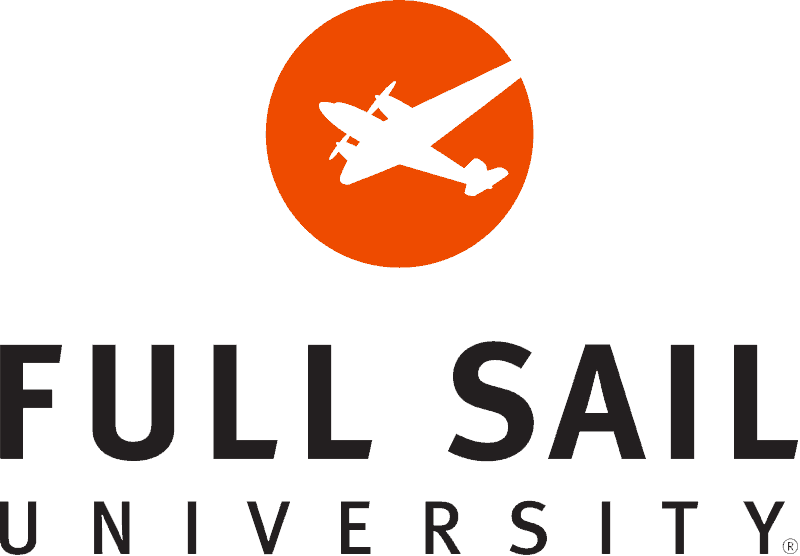 Full Sail University's Project Launchbox goes well beyond just free laptops for college students, or a free iPad for students. Students in various on-campus and online programs get a whole package of technology to aid them in their program, including gear and software suites. For instance, Digital Cinematography students receive a camera, lighting equipment, microphones, editing software, and more; Game Design students get a whole virtual reality set-up, including headset and advanced software.
Full Sail University began as a recording studio in 1979, adding recording and video production courses the following year. Over time, Full Sail has become known as a center for technology learning, and began offering fully online degree programs in 2007. An accredited for-profit college, Full Sail is known for its highly specialized programs and its outreach to nontraditional students, and has been named one of the best schools for music and video production in the world.
7. Johnson C Smith University

Johnson C. Smith University's free iPad for students initiative is a critical part of the university's mission to become a New Urban University. For many years, JCSU provided free laptops for college students, but in recent years, that program has shifted to iPads through a special agreement with Apple. The iPad for students initiative has been deeply integrated into student life and the classroom, with faculty incorporating multidisciplinary and multimodal teaching and research from the humanities to business to the sciences.
Johnson C. Smith University is a private HBCU in Charlotte, NC, founded in 1867 by the Presbyterian Church. JCSU was one of the institutions originally included in the Duke Endowment (the majority of which funded Duke University). In recent years, JCSU has worked to shift its curriculum from a traditional liberal arts college to an urban research university, with a strong emphasis on innovation, entrepreneurship, and technology, which has reached a culminating point with a new science center and the Apple partnership. That work has earned JCSU recognition from the Gates Foundation for an Institutional Partnership grant.
8. Moravian University

One of the oldest colleges in the US, Moravian College's free laptop college status makes it one of the most contemporary. All incoming freshmen at Moravian College receive a Macbook Pro and an iPad, prompting faculty and students to make greater use of technology than ever. With a focus on using technology in cutting-edge flipped classrooms, and faculty creating their own course literature and apps, Moravian College's All-Apple initiative also creates standardization across the campus that facilitates collaboration.
Moravian College dates its founding back to 1742, with the Moravian communities of Bethlehem, PA. The first school in the US to educate women and Native Americans, Moravian did not become a college until 1863. One of the most respected colleges in the Northeast, with known for its educational rigor and its excellence in undergraduate education, Moravian makes collaboration between students and faculty a priority – a mission made much easier as an All-Apple free laptop college.
9. Northwest Missouri State University

Northwest Missouri State University's free laptop for college program is designed as a way to save students time and money; the cost of textbooks and a laptop are rolled into each students' fees, so students simply pick up their free laptop for college students in their freshman year, and a bundle of textbooks at the beginning of every semester. All full-time undergrads and graduate students get a fully-loaded laptop, tech support and repair services, and, according to the university, an average savings of $7300 over four years.
As a regional public university, Northwest Missouri State University is dedicated to accessibility and affordability. Founded in 1905 as a teacher's college, NMSU has always put the needs of Missouri's working people and young people first. With reasonable tuition rates and high-quality academic programs, Northwest has often been cited as a best value. Small class sizes, faculty mentorship, and an emphasis on experiential learning makes it a top choice for aspiring young professionals.
10. Seton Hill University


Seton Hill University's technology program makes it one of the best free laptop colleges in the nation. Seton Hill provides both a MacBook and an iPad for students who are taking a full-time load, and unlike other colleges, where only undergraduates receive technology, graduate students can also get a Macbook and/or an iPad (depending on the program). Seton Hill has been an Apple Distinguished School five times, earning recognition for their excellence in using technology for instruction.
Located in Greensburg, PA, Seton Hill University is a Catholic college founded by the Sisters of Charity in 1885. Named for Elizabeth Seton, the first American saint, Seton Hill is known for its traditional liberal arts-based curriculum and its educational excellence.
Recommended Online Schools for You
Explore our featured online programs to find the right match for you today.
11. Southern New Hampshire University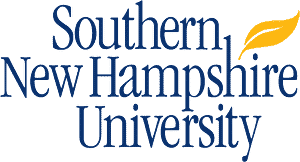 Southern New Hampshire University's student laptop program doesn't precisely offer free laptops for college students, but SNHU students do get a healthy discount on Dell and Apple products. In addition to discounts on laptops, desktops, and tablets, SNHU students get free tech support and repair, a free warranty, free software, and various other benefits for being an accepted student. With the vast majority of SNHU students taking online courses, a discount laptop or iPad for students is a value.
Southern New Hampshire University has been around since 1932, when it was founded as a small business school, but it's unlikely anyone outside of New Hampshire would have heard of it without one little innovation: the internet. SNHU was an early adopter of fully online education, and today more than 80,000 students attend SNHU online – compared to just 4000 traditional on-campus students. That technological savvy has made SNHU known as one of the most innovative colleges in the nation.
12. University of Minnesota-Crookston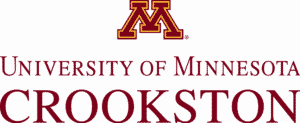 The University of Minnesota-Crookston's free laptop for college program is part of the UMC Advantage, the full experience that has made UMC one of the best regional universities in the MIdwest. All incoming on-campus freshmen receive free laptops for college students, while online students can apply for a free laptop if they take half their credits on-campus. With a strong emphasis on technology and innovative learning, UM Crookston makes sure students have what they need for today and tomorrow.
The University of Minnesota Crookston dates back to 1966, when it was built on the site of an agricultural research farm founded in 1895. As a technical college, UMC's emphasis was always on practical learning for the workforce, and in 1993 they launched the Laptop U initiative, one of the first programs in the country to offer free laptops for college students and faculty. They still keep it up, as well as affordable tuition for residents and nonresidents, 87% job placement, and generous financial aid. "Small College. Big Degree" indeed.
13. Wake Forest University

Wake Forest University's Technology Grant program is a crucial way that the university supports students who need financial help, offering free laptops for college students. Any student receiving need-based aid, merit scholarships, or athletic scholarships, can apply for the Technology Grant to get a WakeWare laptop, as well as insurance. Even students who do not qualify for the Technology Grant can receive a discounted WakeWare device, which includes insurance, tech support, and repair services with their free laptop for college.
Wake Forest University is often named among the Southern Ivies, a highly respected private research university dating back to 1834. Known for its medical, business, and biotech programs, and frequently ranked among the most elite and selective institutions in the nation, Wake Forest makes all possible effort to support students from underprivileged and underrepresented backgrounds. Programs like the Technology Grant are just one way WFU makes sure to get the most qualified students, no matter the cost.
14. Wentworth Institute of Technology

Wentworth Institute of Technology's free laptops for college students program has been going strong since 2004, when laptops were first offered in a pilot program. While that first program gave students a Mac, today all students entering as freshmen are given an HP Razer PC laptop. Depending on the student's major, each department determines what software to include, as well as different devices and operating systems for certain majors. The price of the laptop is rolled into students' tuition, and graduates are allowed to keep the computer.
Wentworth Institute of Technology began as a technical school in 1904, making its place in Boston, MA (the US city most densely populated with colleges) on career-focused education in practical professions. Wentworth is particularly known for its engineering and business programs, and for its cooperative education requirement, in which students spend two semesters working with one of the college's corporate partners. The laptop programs demonstrates Wentworth's dedication to useful technology in education.
15. Western Kentucky University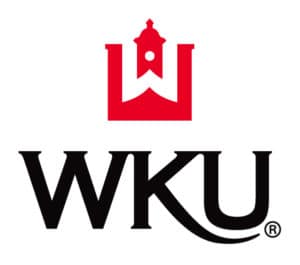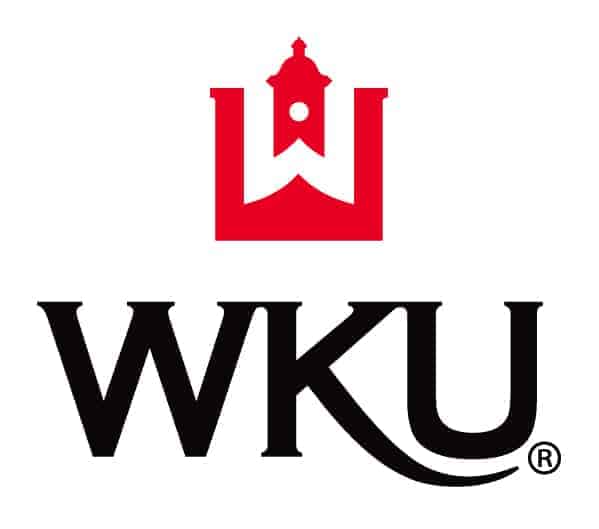 Western Kentucky University's free laptops college program is little different from others. Rather than free laptops for college students, WKU has relationships with Dell and Apple for students to get discounts on Mac computers, Dell laptops, and Microsoft Surface tablets, and the Recycled Computer Program lets departments get used devices. But most uniquely, students who complete 40 community service hours can get a free refurbished Macbook. Making the free laptop for college an incentive program helps get more students out there serving.
Western Kentucky University began in 1976 as a private teacher training and business school, becoming a public institution in 1906 when the state of Kentucky bought out the school (and its student body). Ranked one of the top regional colleges in the South, WKU has always put a priority on the needs of Kentucky's working people, and that mission continues today. High ranking on the Social Mobility Index shows that WKU is doing what it promises – helping Kentuckians to a better life.
Related Articles:
Top Tuition-Free Colleges and Universities
50 Online Colleges with the Best ROI
25 Free Apps for College Students