Time was, admitting to graduating from college – or even going to college, or stepping foot on a college campus, except maybe to play football – would have gotten a country singer laughed out of Nashville. Country music was the music of hardscrabble farmers, coal miners, and factory workers, not pointy-headed intellectuals; Loretta Lynn didn't sing "Economics Professor's Daughter," after all. But country music is a more diverse form than most people realize. What you might not know is that a lot of country stars live lives that are a far cry from the hollers of West Virginia or the dirt farms of Arkansas.
Beyond Bumpkin Stereotypes: Country Stars with College Degrees
Like hip-hop, country music is a genre built on authenticity, and like rappers with college degrees, country stars don't necessarily play up their education – at least in part because they aren't really using their degrees (just like more than two-thirds of college graduates!). But country stars who went to college are a varied lot; alma maters include Ivy League and Southern Ivies, public research universities and liberal arts colleges, and everything in between. Some of our stars even studied the music business itself, setting themselves up for success from the beginning.
Stars are ranked by the Consensus score of the institution from which they graduated.
1. Kris Kristofferson – Pomona College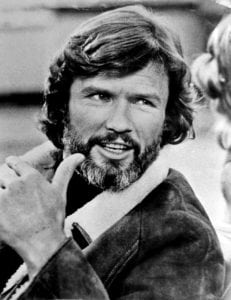 There are country stars with college degrees, and country singers who went to college, and then there's Kris Kristofferson. Kristofferson didn't just go to college – he went to Pomona College, one of the fabled Claremont Colleges, the second-highest ranked college in California, and the second-highest ranked liberal arts college in America. And he didn't just succeed – he graduated with highest honors, and earned a Rhodes Scholarship to study at Oxford University. What's more, he wasn't just an overachieving nerd with his head in a book (though he did major in English Literature); he won an award for boxing and was featured in Sports Illustrated as one of the most promising college athletes in football and track and field.
Kristofferson wasn't even particularly interested in being a singer or songwriter; he only got into music hoping that if became known as a songwriter, it would help his career as a novelist. It wasn't until his time in the army (where he learned to fly a helicopter and reached the rank of captain – Kris Kristofferson doesn't do things by halves) that he began to take music seriously, forming a band and writing songs. He left the army, flew helicopters back and forth from oil rigs, and took a job as a janitor at Columbia Record Studios in Nashville to get close to country singers – close enough to give Johnny Cash's wife June Carter a demo tape. One hit cover by Cash and Kristofferson was off for a career that has lasted more than 50 years, produced countless hits (by himself and writing for others), and earned Kristofferson awards for songwriting and acting.
School: Pomona College89Image Source: Wiki Commons
2. Mary Chapin Carpenter – Brown University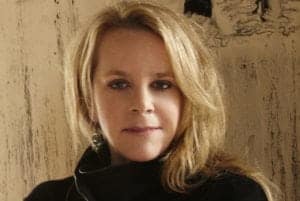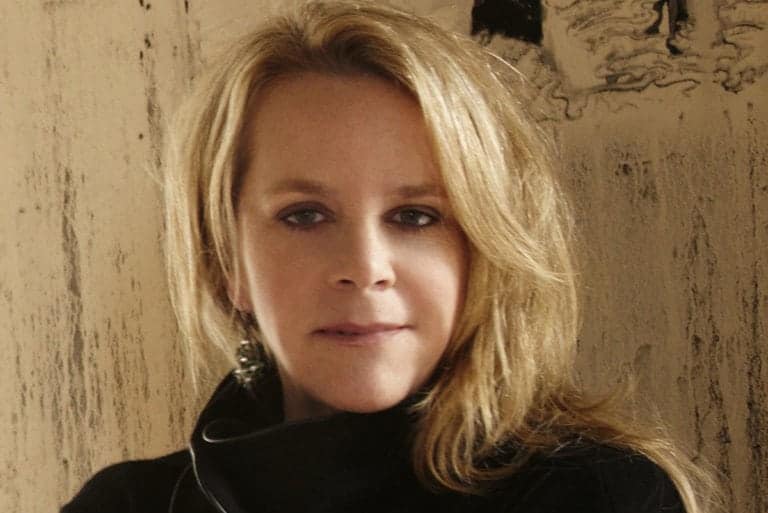 Though she always preferred the term "singer-songwriter," Mary Chapin Carpenter has been identified as a country singer throughout her career. The Grammys and the country music establishment certainly seems to think so; Carpenter is the only woman to win a Grammy for best female country vocalist four years in a row, and she is a member of the Nashville Songwriters Hall of Fame right alongside legends like Dolly Parton, Willie Nelson, and Kris Kristofferson. In her youth, Carpenter (daughter of a Time-Life executive, and cousin to songwriter Harry Chapin) graduated from an elite private prep school, The Taft School, in Watertown, CT, before being accepted into Brown University – Providence, Rhode Island's Ivy League university, and one of the nine oldest colleges in the US (ranked in College Consensus' top 10 National Research Universities).
While she initially considered music a hobby (and reportedly drove her college roommates insane practicing the guitar), Carpenter grabbed a deal with Columbia Records once she chose songwriting as her vocation. Not knowing what to do with a woman singer-songwriter who wasn't quite folk and wasn't quite rock, Columbia marketed her as "country" – certainly the first New Jersey-raised, Ivy League-educated country music star in history. Since her first album in 1987, Carpenter has won a dozen major awards, sold RIAA-certified silver, gold, and platinum albums, and chalked up a slew of top-10 hits on the Billboard charts – not to mention building a reputation as a philanthropist and political activist that continues more than 30 years into her career.
School: Brown University90Image Source: UAB
3. Dierks Bentley – Vanderbilt University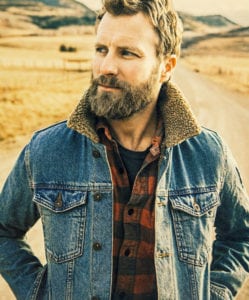 One of the biggest country stars of the 21st century, Dierks Bentley may well be one of the brightest too, if his academic background is any indication. Born in Phoenix, AZ, to a bank president, Bentley grew up a prep-school kid at Indiana's Culver Academies and New Jersey's Lawrenceville School. Bentley attended the University of Vermont for one year (just like the guys from Phish!) before transferring to Vanderbilt University in Nashville to get closer to Country Music USA. (Trivia note: Bentley's next-door neighbor at UVM would become hockey star and Stanley Cup MVP Tim Thomas.) Vanderbilt is frequently named as one of the Southern Ivies, the class of elite private research universities in the South – the equivalent of the Ivy Leagues below the Mason-Dixon Line. It just goes to show Dierks Bentley is no slouch in the academics department.
Vanderbilt was the right choice for Bentley; Nashville gave him the space to pay his dues after graduating in 1997, including a job as a researcher at The Nashville Network. The hours of combing through recordings and videos of classic country performers made an impact on his own songwriting and performing, and by 2000 Bentley had made a demo that got him a deal with Capitol Records. Know for his party songs – like peers Brad Paisley and Kenny Chesney – Bentley made his mark with a string of #1 hits (13 so far), enough to become the youngest person inducted into the Grand Ole Opry. Bentley has also made a successful bluegrass album and worked with legends Sam Bush, Jerry Douglas, and Tim O'Brien for added authenticity.
School: Vanderbilt University91Image Source: Grammy Museum
4. Charles Kelley and Dave Haywood (Lady Antebellum) – University of Georgia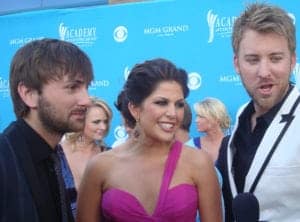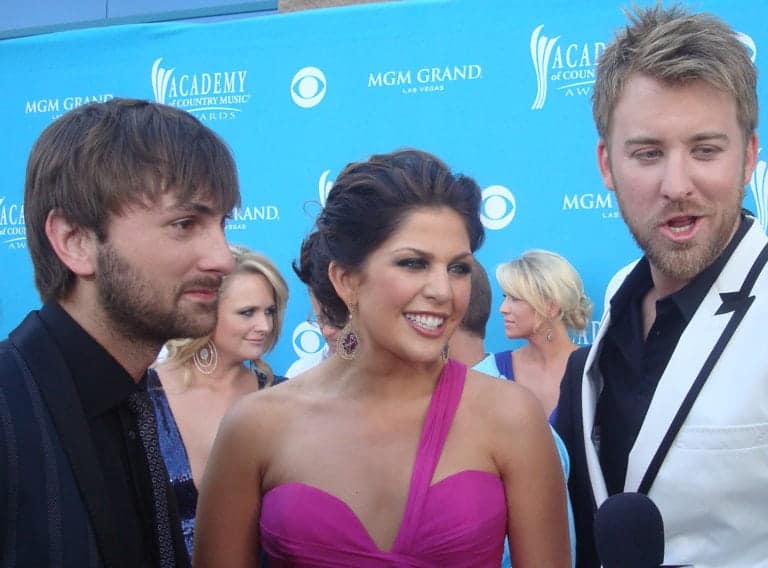 Charles Kelley and Dave Haywood, of the country group Lady Antebellum, won't mind sharing a line in this ranking; after all, they cast their lots together even before they were both students at the University of Georgia – all the way back in middle school, when Haywood became friends with brothers Charles and Josh Kelley (also a well-known pop star today). After attending middle school and high school together, Kelley and Haywood headed to Athens for the University of Georgia – a school known for its world-class music business program, in a college town known for its historic music scene (including R.E.M.). Both graduated in 2004, moving on to separate lives for all of a year – Kelley to a job as an accountant for his brother's construction company in North Carolina, Haywood to a consulting firm in Atlanta.
Steady 9-5's weren't in the cards for Kelley and Haywood, however; Kelley followed his brother Josh to Nashville to write songs, quickly talking Haywood into making the leap as well. When the two of them met singer Hillary Scott (daughter of country singer Linda Davis), Lady Antebellum had its start. With less than a year performing in local clubs around Nashville, Lady A caught the attention of Capitol Records, signing a deal in 2007 that has seen them through six albums (three of them platinum) and 16 hit singles, includings nine #1s – not to mention a few shelves' worth of Country Music Association and Grammy awards. They're probably not going to need to fall back on those degrees, is all we're saying.
School: University of Georgia78Image Source: Wiki Commons
5. Lyle Lovett – Texas A&M University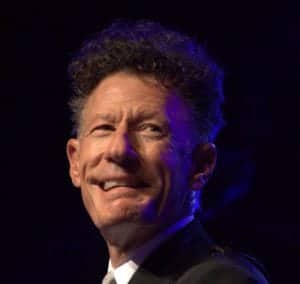 If you don't love Lyle Lovett, you don't love country music. Known for the sly wit of his lyrics (always delivered with a wry grin), his twangy tenor, and the galloping Large Band, Lyle Lovett is about as country as country gets, every bit as adept whether he's playing jazzy Western Swing, traditional Nashville country, or solo singer-songwriter folk. As his fan-favorite tune, "That's Right (You're Not From Texas)" makes it plain, Lovett is a son of the Lone Star State, born in 1957 to two successful professionals (both graduates of the University of Houston). Growing up in the suburbs of Houston, there was not much doubt that Lovett would go to college, and it would be in Texas.
Lovett headed out to College Station to attend Texas A&M University, where he graduated with a double major in Journalism and German (which his immigrant grandparents spoke). However, it wasn't in the newspaper room or the classroom that Lyle Lovett found his calling; it was performing solo in the bars and coffeeshops around College Station where Lovett started his career (and became lifelong friends with fellow songwriter Robert Earl Keen). Though he initially expected to make it as a songwriter behind the scenes, Lovett was signed as a performer by MCA Records, starting a career that has exemplified quality, consistency, and smarts. With a hangdog expression and an effortless calm, Lyle Lovett guarantees one thing – anything he makes will be good.
School: Texas A&M University79Image Source: Wiki Commons
6. Darius Rucker – University of South Carolina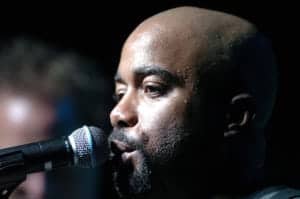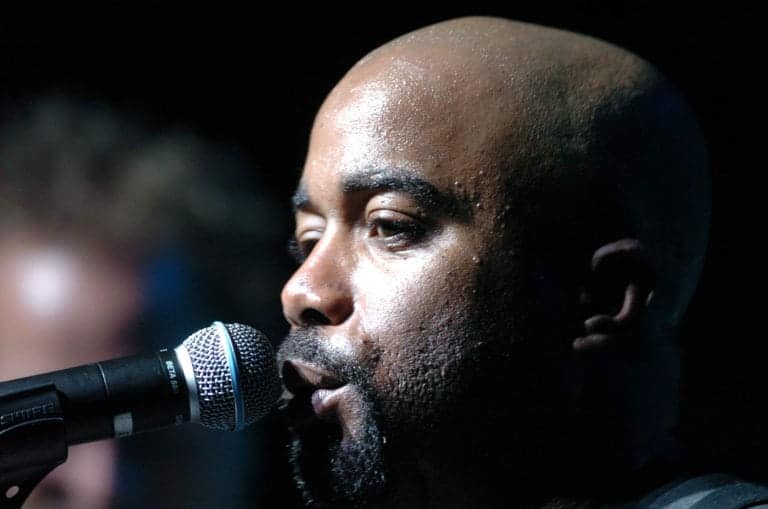 The man who will forever be known as Hootie – despite never being called Hootie (Hootie was the nickname of a college friend who wore large round glasses) – Darius Rucker has had quite the life and career. It's a life made for a country song, in fact: growing up poor in the South, with a musician father who was rarely home and a mother who worked hard to provide for six children. But it's an even more interesting story given that Rucker has succeeded as a black man in two musical genres – alternative rock and country – where African-American faces are a rarity. After growing up in Charleston, SC, Rucker headed to the University of South Carolina in Columbia, majoring in mass communications with a dream to be a singer.
Rucker and his roommate Mark Bryan formed Hootie & the Blowfish in 1986, originally performing R.E.M. covers in local clubs; it took nearly a decade for the band to make it nationally, but with Rucker's unique and instantly likable voice, once they hit, they hit it big. While the Blowfish never exactly broke up, Rucker went solo in 2001, first as an R&B singer, then, much more successfully, as a country singer with Capitol Records. While only one other black artist, Charley Pride, ever reached legendary status in country music, fans greeted Rucker with open arms and three #1 hits in a row – the first black artist to achieve that distinction since Pride. And Rucker is still very much invested in South Carolina; he has spoken as commencement ceremonies for the USC Honors College, and at the Medical College of South Carolina, where his mother worked as a nurse.
School: University of South Carolina59Image Source: Wiki Commons
7. Brad Paisley – Belmont University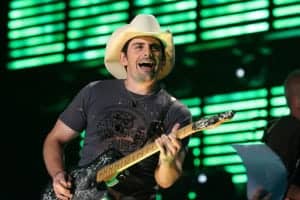 As good a businessman as he is singer and songwriter (not to mention a guitar player hot enough for any Nashville studio session), Brad Paisley grew up an only child in Glen Dale, West Virginia, and seemingly everybody knew the kid was born to be a country star. His grandfather gave him his first guitar at eight years old; by the time he was ten, Paisley was playing at church and for local parties, with the encouragement of his small town. At 13, he wrote his first song and formed his first band, earning an invitation to perform weekly on the famed Wheeling Jamboree, the second-longest running country radio show in the US (after the Grand Ole Opry, of course). Opening on the radio for some of the biggest country stars in the nation got him a scholarship sponsored by the ASCAP (American Society of Composers, Authors, and Publishers) to Belmont University in Nashville, where he studied at the Curb School of Music Business.
There's no better place for an aspiring country music mogul than the Curb School (the only AACSB-accredited music business program in the world); Paisley had no end of opportunities for internships and networking, landing jobs with ASCAP and Atlantic Records. Immediately after graduating with a BBA in 1995, Paisley was signed as a songwriter at EMI Music Publishing, then as a performer with Arista Records in 1999. From his first single, Paisley set out to prove all of his supporters in Glen Dale right, and that he has, setting the record for most consecutive #1 country singles (that's 10, if you're counting) and winning dozens of Grammy, Country Music Association, and Academy of Country Music awards.
School: Belmont UniversityImage Source: Wiki Commons
8. Trisha Yearwood – Belmont University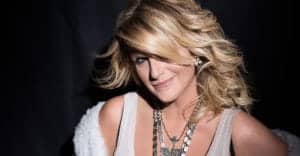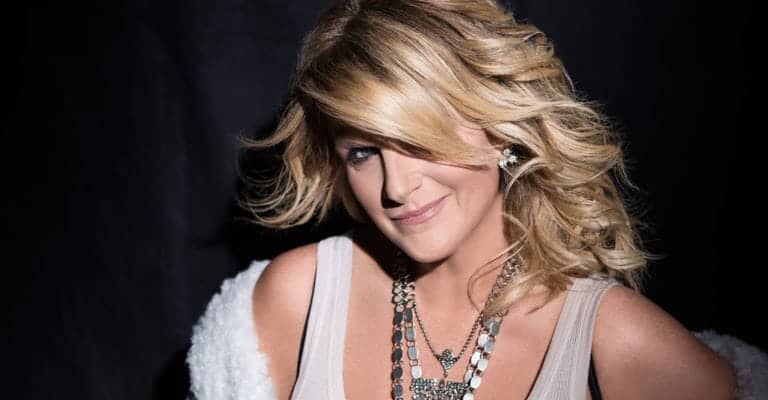 One of the most accomplished ballad singers in country music, Trisha Yearwood started singing as a little girl, enraptured by classic country voices like Patsy Cline and Kitty Wells. Yearwood sang everywhere from church to school musicals, but she was a practical young woman; she got an associate's degree at Young Harris College, a Methodist school in Georgia, with the intention of becoming an accountant. After a semester at the University of Georgia – where the huge campus and student body overwhelmed her – Yearwood transferred to Belmont University, where she hoped that a degree in business administration would help her start a career as a music agent in Nashville.
But that voice couldn't be kept under wraps; while working at MTM Records, Yearwood soon started singing backup on other artists' records. Those gigs included an ambitious up-and-comer named Garth Brooks, who promised to give her a hand up if he was successful (which he did, giving her the opening slot on his first national tour). Yearwood's first album went platinum, with one #1 and three more top 10 hits; throughout the 1990s, Trisha Yearwood dominated the country charts, with more than 20 top 10s, Country Music Awards, and Grammys. It may have been Brooks that helped make her a star, but by the time Yearwood and Brooks married after more than 15 years of friendship, it was as Nashville's top power couple. Good thing she didn't become an accountant.
School: Belmont UniversityImage Source: Sounds Like Nashville
9. Garth Brooks – Oklahoma State University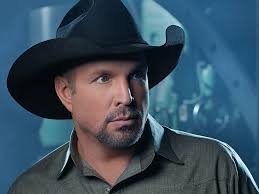 Garth Brooks is the man who broke country music. It's not that he set out to destroy country music; it's just that Brooks was so outrageously successful that country music has never gotten over him. The man who famously declared that he had made more money than his grandchildren could ever spend (probably accurate, but give them a chance) set records for album sales and radio hits so high, now that the era of streaming music and free file-sharing is upon us, they will probably never be matched, much less beaten. The best-selling solo artist in American history (more than even Elvis Presley), Brooks boasts a record seven diamond-certified albums and several more multi-platinum albums.
With numbers like that, maybe it's a surprise that Brooks majored in advertising – or maybe not. Oklahoma born and bred, to a musical family that made talent night a weekly family activity, Brooks went to Oklahoma State University on a track and field scholarship, having been an active high school athlete. Brooks was tailor-made for country music marketing, with catchy songs that skirted pop without losing their country edge, rock-star charisma, and an everyman look (he may have been the first country star to go bald gracefully). So great was Brooks' stardom, he was able to take controversial political positions without damaging his career (something the Dixie Chicks learned the hard way); Brooks was a vocal supporter of gay rights at a time when the country music establishment was still unabashedly homophobic.
School: Oklahoma State University56Image Source: NachIcon
10. George Strait – Texas State University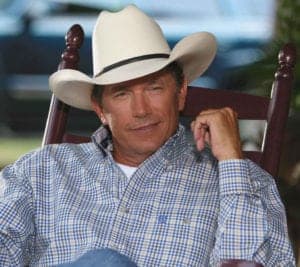 Garth Brooks might be unbeatable on record sales, but there's only one real King of Country, and it's George Strait. Credited almost single-handedly with reviving traditional country & western music after the pop-influenced "Rhinestone Cowboy" era, Strait has arguably been the single most consistent voice in the genre, never straying from the fundamentals of country music. From his first single in 1981, to his retirement from touring in 2014 (which ended in Arlington, TX with the largest concert attendance in history – more than 104,000 ticket-holders), George Strait defined the past, present, and future of country music. In all that time, Strait never had a single fail to reach the top 40, and with 60 #1 hits Strait has more chart-toppers than any other artist in any other genre.
Before he was King George, George Strait was growing up on a 2000-acre ranch outside of Pearsall, TX, and it doesn't get much more country, or Texan, than that. While he had a high school rock and roll band at the height of Beatlemania, Strait was Texan through and through, and country music was in the air and the soil; according to Strait, he didn't even learn songs from the radio, but from all of the local musicians. Strait started performing first during his stint in the Army, with an officially-sanctioned country band, and then in college at Texas State University, where he put together the first iteration of the Ace in the Hole Band while earning a degree in agriculture. Believe it or not, in the late 1970s Strait was turned down by every label in Nashville for being too old-fashioned; a provisional deal with MCA – a contract for only one single, just to see if it caught on – and history was in the making. And just think: if his wife hadn't convinced him to give it one more year, George Strait would have put his agriculture degree to use building cattle pens.
School: Texas State UniversityImage Source: Stacey Huggins
Honorable Mention: k.d. lang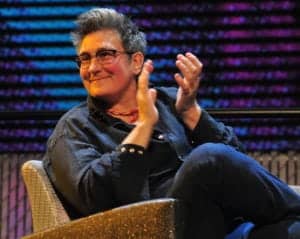 We love k.d. lang, who began her career covering Patsy Cline songs with a band deliciously called The Reclines, but alas, she graduated from Red Deer College in Alberta, Canada, and College Consensus does not cover Canada.
Image Source: Wiki Commons