High school seniors find themselves faced with a bewildering choice of college degree levels and majors as they work out what kind of degree they'd like to pursue. They can earn everything from an associate's degree to a doctorate, provided they're willing to put in the time and effort. At stake is finding a satisfying career path that delivers a comfortable income at the very least, provides further career opportunities and advancement, and is a degree that stays in demand during one's prime employment years. The types of college degree you earn greatly influences all of these needs and desires, but where do you start? Do you want to enter into a career that you can start after a couple of years of education? Or are you willing to set aside the time to attend school for the requisite number of years to earn your doctorate?
Ultimately, only you can decide upon the type of degree you want to earn, how long you want to attend college, and the major you want to engage in. Whether you earn an associate's degree in nursing or a doctor of nursing science, you'll find that you have multiple degree types that you have to complete to reach your educational and professional goals. The following is a guide covering the different types of college degrees available at the undergraduate and postgraduate levels, their requirements for entry, and their subtypes.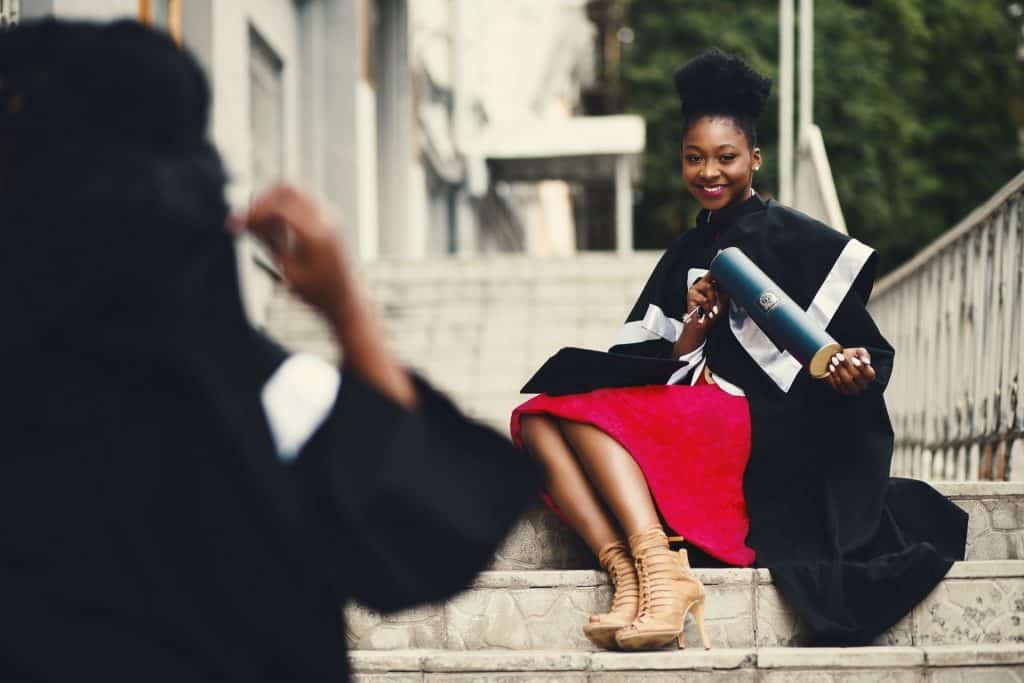 Associate's Degree
An associate's degree is an undergraduate degree that is given to students who earn at least 60 credit hours over the course of two or three years. They're most commonly associated with community colleges, but colleges and universities also offer associate degree programs. The degree is the first advanced degree a student can earn after graduating high school or earning their GED, and many or all of the credits earned can often be transferred to a four-year school for a bachelor's degree. It's also the lowest of the college degree levels, but provides an excellent foundation for students who are not sure about which subject they want to study.
The application process for community colleges is straightforward and easy to understand, but it's worth noting that all community colleges have their own unique application process. However, you can be sure that you'll need to supply your personal information, your high school diploma, GED certificate, or final high school transcript, and complete your FAFSA application. You may be asked about your intended major on the application, but you probably won't have to write a personal statement. Community colleges are designed to put a college education within reach of everyone in the community they serve, which means the applications are straightforward, easy to understand, and simple to fill out.
The general associate's degree titles include arts, sciences, and applied sciences, which are commonly known as an AA, AS, or AAS. These are the most commonly known titles, but you can earn titles that include:
Associate of Applied Business (AAB)
Associate of Forestry (AF)
Associate of Arts in Teaching (AAT)
Associate of Nursing/Associate Degree Nurse (AN/ADN)
Associate of Technology (AT)
Associate of Electrical Engineering Technology (AEET)
Associate of Occupational Studies (AOS)
Associate of Business Administration (ABA)
Associate of Applied Science in Paralegal Studies
Just about all associate's degree programs are designed to impart a basic understanding of the given field of study even though it's the first of the multiple levels of college degrees. You can expect to enter your chosen field at the entry-level after earning an associate's degree.
Some areas of employment, such as nursing and paralegal studies, become lifelong careers on the strength of an associate's degree alone. But you always have the option to return to school, or transfer your community college credits to a college or university through a reciprocal agreement, and earn a bachelor's degree to open up more career opportunities and reach higher levels of college degrees.
Best Online Associate's in Cybersecurity
Best Online Associate's in History
Best Online Associate's in Social Work
Best Online Associate's in Game Design
Best Online Associate's in Sustainability
Best Online Associate's in Criminal Justice
Best Online Associate's in Public Health
Best Online Associate's in Special Education
Best Online Associate's in Early Childhood Education
Fastest Online Associate's Degrees
Bachelor's Degree
The bachelor's degree, also known as a baccalaureate degree, is the second and last of the undergraduate degrees. This is the most common of all the college degree types. It requires the completion of at least 120 credit hours, and can take four to five years to complete. Some degrees, such as accountancy, require 150 credit hours if you want to become a Certified Public Accountant (CPA). Once you have completed the requisite amount of credit hours for your area of study, you earn your bachelor's degree, and can find employment commensurate with your education, or continue on to your master's or doctoral degree to reach the highest college degree levels.
Applying to attend a college or university in pursuit of a bachelor's degree is more complicated than applying to a community college. You may need to take an ACT or SAT, although some schools are moving away from this requirement. However, it's still a good idea to take these tests for the purpose of applying to colleges. Another requirement some schools ask for is one or two letters of recommendation from teachers in your chosen academic subject, or from respected members of your community. Last, but not least, you may have to write a personal essay about why you want to attend the college you're applying to, and you may be required to speak with an academic advisor about your educational goals.
As you look into majors for bachelor's degrees, you'll find that the three most common types of bachelor's degrees include:
You'll graduate with a BA, BFA, or BS depending on the type of degree program you entered into. All bachelor's degree programs require the completion of core curriculum classes that give you the foundation for your degree with the remaining credit hours consisting of your major and electives. The differences between the three college degree types come down to the type of study that's required by the major. That is, you can earn an economics degree in the arts or sciences, but the classes you take for an arts degree aren't the same as the ones you'll take for a science degree. Some schools only offer one type of degree while others offer two or all three types of college degrees.
Arts
The bachelor of arts degree covers all liberal arts majors that rely on a theoretical understanding of a subject as opposed to a mathematical and fact-based understanding. The classes for the given major under the arts designation are primarily thought or experience-driven, and are designed to get students to use their critical thinking skills, improve their ability to grasp nuance, and take some science classes to provide foundational knowledge.
Science
A bachelor of science degree covers majors that are based on mathematics and science. Classes for a science major are based on factual knowledge that is accepted by academia and society at large. Classes for majors in science teach students how to use accepted theories, facts, and formulas to help them make decisions with provable results, and also use that knowledge to work on making the theoretical into actual.
Fine Arts
A fine arts degree is limited to degree programs that have a type of arts as its primary focus. Majors such as creative writing, painting, sculpture, acting, animation, graphic design, and similar all fall under the fine arts degree umbrella. Students are required to complete the core curriculum, but the rest of the course work may be spent supervised by faculty. This degree can take longer to earn because students spend a lot of time turning their ideas into a finished piece or product.
Best Online Bachelor's in Accounting
Best Online Bachelor's Completion Programs
Best Online Bachelor's in Cybersecurity
Best Online Bachelor's in Fire Science
Best Online Bachelor's in History
Best Online Bachelor's in Social Work
Best Online Bachelor's in Game Design
Best Online Bachelor's in Sustainability
Best Online Bachelor's in Digital Marketing
Best Online Bachelor's in Criminal Justice
Best Online Bachelor's in Public Health
Best Online Bachelor's in Special Education
Best Online Bachelor's in Early Childhood Education
Best Online Bachelor's in Elementary Education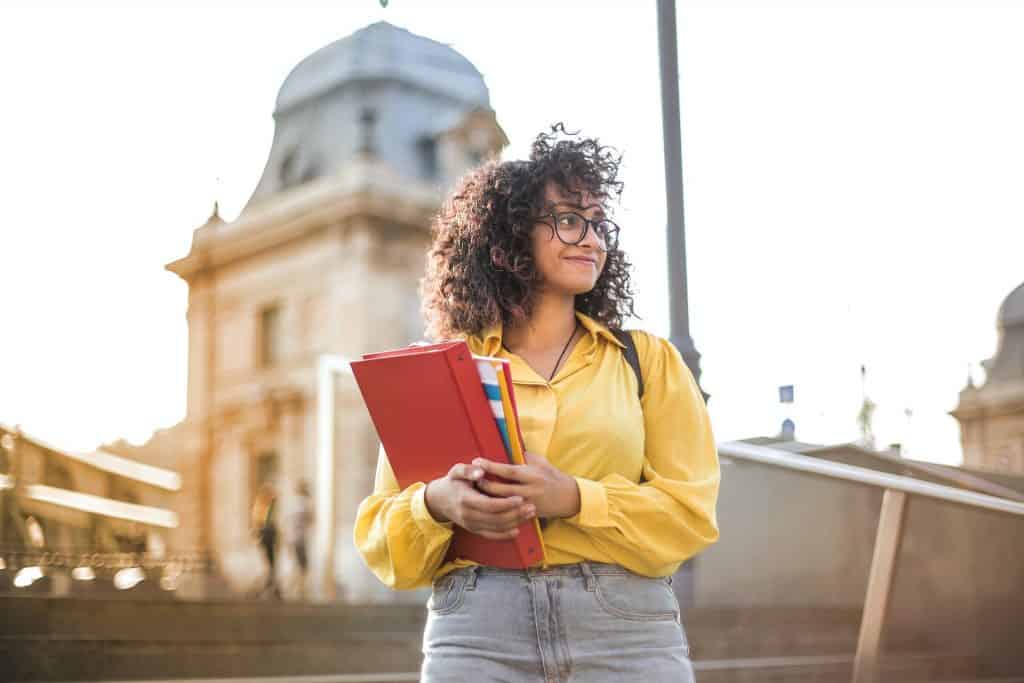 Master's Degree
A master's degree is a postgraduate degree, and is one of the higher levels of college degrees, that enables a student to further refine their knowledge of a particular aspect of their chosen field of employment. For example, you've earned a bachelor's degree of science in mechanical engineering, and you'd like to add electrical engineering to your body of knowledge. A master's degree in electrical engineering builds upon your undergraduate knowledge and draws from your work experience to help you become proficient in both mechanical and electrical engineering.
A master's degree takes anywhere from 18 months to three years to complete, depending on the program and credits required for successful completion. A master's degree program can require 36 to 54 credit hours in order to earn the degree. Many schools offer programs that include accelerated, online, and night classes to accommodate working students and make it easier for them to attend classes in pursuit of a degree.
The application process for a master's is similar to that of a bachelor's, but you typically need a completed bachelor's degree with at least a C average in order to apply for a master's. Some schools accept extensive work experience in a given field in lieu of a bachelor's degree, but it's easier to gain acceptance when you've already taken classes as an undergraduate and earned your bachelor's. Other items you'll need to prepare for your application include:
Letters of recommendation
Unofficial or official transcripts of previous academic records and diplomas
Academic statement of purpose
Personal statement
Resume
Application fee
Test scores from GRE, GMAT, TOEFL, PTE, or IELTS
Every school is different when it comes to the information it expects from applicants. Always go over the requirements and make sure that you've supplied all of the relevant information in order to ensure your application is accepted and processed.
Best Online Master's in Cybersecurity
Best Online Master's in Fire Science
Best Online Master's in History
Best Online Master's in Social Work
Best Online Master's in Game Design
Best Online Master's in Sustainability
Best Online Master's in Digital Marketing
Best Online Master's in Criminal Justice
Best Online Master's in Aviation Management
Best Online Master's in Public Health
Best Online Master's in Special Education
Best Online Master's in Nonprofit Management
Best Online Master's in Public Administration
Best Online Master's in Elementary Education
Best Online Master's in Early Childhood Education
Best Online Master's in Construction Management
Best Online Master's in Project Management
Best Online Master's in Accounting
Best Online Master's in Leadership
Best Online Master's in Management
Doctorate
The doctorate degree is the highest of the college degree types a student can earn in a given field of study. It's a graduate degree, and it's divided into two categories with differences that are similar to those between the arts and sciences. A PhD is a degree that focuses on creating knowledge and higher thinking while a professional doctorate degree is someone who's expert in using knowledge. Someone who has earned a PhD is most likely to be found working in a research or educational field, and someone with a doctoral degree such as a medical doctor or jurist doctor work as doctors and lawyers in a capacity that helps society at large.
A master's degree isn't always required for entry into a PhD program. Students can earn their bachelor's, then go on to a PhD or doctoral degree program afterward. Some areas of study do require a master's degree for entry into a doctoral program, or you may prefer to earn your master's before you decide to get your PhD. What is certain is the fact that it takes three to four years to earn a PhD, and most of that time is spent doing research in order to support a thesis and dissertation.
In contrast, a doctoral degree focuses on teaching students the practical skills they need to become effective in their chosen industry. Doctoral students are expected to invest a lot of time and effort into their studies the same as a PhD candidate, but the expected outcome is to become capable of applying their knowledge in a practical manner. Students who earn a professional doctoral degree typically work with the public at large, and have to learn a large body of knowledge, then apply it to the public who needs their help. The amount of time required to earn a doctoral degree depends on which of the types of college degrees you're looking to earn.
What is a PhD?
PhD is shorthand for Doctor of Philosophy, although someone who has a PhD doesn't necessarily find work as a philosopher. Instead, the use of the word philosopher is a literal translation from Greek that means "a lover of wisdom". A student who's working on their PhD starts out with their chosen thesis, then spends the next few years performing research that supports their thesis. As the student researches and learns about the topic of their thesis, they have to write down what they've learned, then put together a dissertation. The final dissertation has to be approved by the faculty before the student can earn their PhD.
What is a Professional Doctorate Degree?
A professional doctoral degree is less focused on research than the PhD. Instead, professional doctorate students have to spend a certain amount of time learning about their profession in the classroom and real-life settings – a process often literally called "professionalizing." Once a student has completed the required amount of hours for their profession, they earn their professional doctorate degree and are qualified to work in their chosen profession.
Examples of professional doctorate degrees include:
Doctor of Social Work (DSW)
Doctor of Public Health (DrPH)
Doctor of Education (EdD)
Doctor of Nursing Practice (DNP)
Doctor of Business Administration (DBA)
Juris Doctor (JD)
Doctor of Computer Science (DCSC)
Doctor of Medicine (MD)
The application requirements for a PhD and doctoral degree program are almost the same as a master's degree. Certain doctoral degrees typically require you to submit test scores from a standardized test provider that's related to the degree field. For example, if you want to attend law school, you'll take the LSAT test and submit your score as part of your application.
Best Online Doctorate in Leadership
Best Online Doctorate in Management
Best Online Doctorate in Human Resources
Best Online Psychology Doctorate
Best Online Doctorate in History
Best Online Doctorate in Criminal Justice
Best Online Doctorate in Public Health
Related:
25 Highest Paying Online Associates Degrees
25 Highest Paying Online Bachelors Degrees
25 Highest Paying Online Masters Degrees