Whether it's called "online marketing" or "digital marketing," this trend is not going away. The near-constant use of the internet has prompted marketing professionals to develop marketing campaigns to reach the maximum number of people. Depending on the client, digital marketers may use "Pay Per Click," websites and search engines, mobile marketing, email, social media marketing, data analytics, etc. in
Adding digital marketing strategies is critical in today's marketing world, and competition to reach the maximum number of users and consumers also added more jobs in the marketing field. Having the right educational background can give you a foot in the door. College and universities offer degree programs in digital marketing fields through their schools of business or communications.
Online or hybrid degree programs are great if you're a nontraditional student, and there are several benefits to this type of degree. By attending online, you can expand your school search to programs offered across the country. These programs have more flexible schedules and follow the same curriculum taught by the same faculty in-person students receive. Undergraduate degrees usually require 120 credit hours and can take four years or so to complete. Be sure the program you choose is accredited (as are the ones in this ranking) and submit a Free Application for Federal Student Aid (FAFSA®) for grants, scholarships, and loan consideration.
Recommended Online Degree Programs
Explore our featured online programs to find the right match for you today.
How We Ranked the 10 Best Online Digital Marketing Bachelor's Degree Programs for 2023
The College Consensus 10 Best Online Digital Marketing Certificates are ranked according to their College Consensus Student Score.
With these elements in mind, our team looks at college programs according to their record of providing a return on investment. Our ranking of the 10 Best Online Digital Marketing Bachelor's Degrees shows the best combination of market reputation, educational quality, and rewarding income. All the programs in this ranking hold national or regional accreditation. Some programs on this ranking hold Accreditation Council for Business Schools and Programs (ACBSP) or International Accreditation Council for Business Education (IACBE) designation. We hope there is a program on this list that inspires you to take the next step.
The programs in this Top 10 ranking are all regionally and nationally accredited.

If you're looking for an online marketing degree you can earn on your schedule and online; you may find it with Western Governor University's Bachelor of Business Administration with a marketing focus.
WGU is a different kind of university (created by 19 state governors in 1997) that charges a flat, 6-month rate for tuition and e-books, etc. Competency-based, this program lets you advance through your degree as you master coursework and demonstrate your competency through testing, papers, or projects. This degree focuses on marketing skills in digital marketing, brand management, strategy and analytics, project and sales management, and more. The curriculum prepares you to sit for the American Marketing Association Professional Certified Marketer (PCM®) exam. Federal Financial Aid is available and WGU has a generous scholarship opportunities for qualified students.
Consensus Student Score
81.5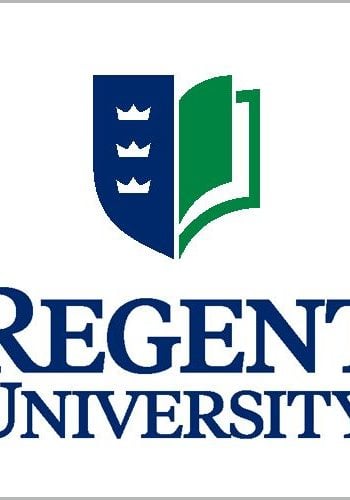 You'll want to consider earning your B.S. in Business with a Marketing concentration online from Virginia's Regent University. This private, Christian university was established in 1977 and has been nationally recognized by U.S. News and World Report and Niche for its online undergraduate programs.
This degree features courses in consumer behavior, research, social media marketing, e-commerce, and other courses designed and taught by Regent's expert faculty. The curriculum is the same as on-campus students' studies and includes general education coursework, and includes Christian studies, communication, math, science, English, and more. Classes are offered in 8-week sessions, and you have the flexibility to take courses when it's convenient for you. This program is accredited by the Accreditation Council for Business Schools and Programs (ACBSP). Regent University tuition is estimated to be $20,000 below comparable private universities with institutional scholarships, federal and state financial aid, and military and veterans discounts.
Consensus Student Score
74.9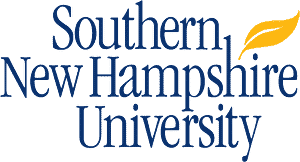 You've probably seen Southern New Hampshire University's marketing campaign for its online degree programs. If so, you may want to explore SNHU's online Digital Marketing bachelor's degree.
This curriculum covers various marketing concepts and options while studying the best digital marketing practices. You may take classes in advertising and analytics in digital marketing, how to effectively use search engine optimization (SEO), and search engine marketing (SEM). You'll also become acquainted with mobile marketing, consumer trends, brand management, and a marketing capstone project. Additionally, you'll study general education courses. SNHU accepts up to 90 hours of transfer credits and has a reasonable credit-hour tuition rate. The university opened in 1963, and with its online degree programs, it has grown to over 150,000 students and is the largest online higher education institution in the nation.
Consensus Student Score
77.8

Here's a program that blends traditional marketing strategies with evolving media technology. You can earn an online Digital Marketing Bachelor of Science in Business Administration from Colorado Technical University. CTU has been named in U.S. News and World Report's best online bachelor's programs.
This ACBSP accredited degree is flexible, and you can earn credits with CTU's Fast Track™, which lets you, through mini-modules, tests your life experiences and understanding of core courses. The curriculum covers social network marketing, marketing principles, effective marketing promotions, SEO, new tech and software, etc. While this program won't lead to certification, it is developed in line with American Management Association (AMA) and Online Marketing Certified Professional (OMCP) standards. This degree will provide you with an education that meets industry standards and develops skills. CTU has a rolling admission policy and has a 100% acceptance rate.
Consensus Student Score
76.9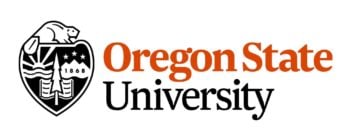 The Digital Marketing option of the Business Administration degree offered online by Oregon State University is definitely worthy of being in our top 10 Best Digital Marketing programs. Business Administration is the most popular online major at OSU.
Offered entirely online, this undergraduate degree requires 180 credit hours for the degree. The curriculum combines general education, business, and digital marketing courses. Among your major classes, you'll have studies in consumer behavior, integrated marketing communication, customer relationships, digital marketing platforms, and more. Admission is on a rolling basis, and financial aid is available for qualified students.  OSU is recognized by Niche, U.S. News and World Report, and Forbes. The online program at OSU has a strong reputation for excellence.
Consensus Student Score
76.8
Recommended Online Degree Programs
Explore our featured online programs to find the right match for you today.


Arizona State University Online has long been known for its innovation and expert faculty. Over 60,000 students trust the online programs at ASU and are ranked in the top 10 of College Consensus as well as U.S. News and World Report.
The BS in Digital Audiences in the Walter Cronkite School of Journalism and Mass Communication at ASU offers a robust curriculum focusing on influencing audiences using digital marketing tools. You'll study social media marketing, SEO and SEM,  digital audience growth and analysis, fundamentals of coding, social media campaigns, and other core business skills. Courses are 7.5 weeks long, and you'll take 41 business courses and general education classes for the 120-credit-hour undergraduate degree. You'll be taught by a first-class faculty whose past credits include two Pulitzer Prize winners, an Executive Editor at the Washington Post, digital media executives, and a former BET Vice President.
Consensus Student Score
75.6

Franklin University has a solid online presence beyond its Columbus, Ohio, location. You'll want to be sure to look through its International Accreditation Council for Business Education (IACBE) online Bachelor in Marketing degree.
Classes are provided 100% online in six and twelve-week sessions from this school that Niche ranks one of the Best Colleges for Business in the U.S. The curriculum requires general education studies as well as business foundation classes. Your major will cover various topics in digital marketing, behavior, digital design, marketing analysis, media design, digital image design, compositing, editing, etc. This degree provides you with skills in SEO and SEM, social media, marketing strategies and analytics, and consumer behavior. Franklin University has a generous 94-credit-hour transfer policy that will help you finish faster.
Consensus Student Score
76.1
We ranked Bellevue College's Bachelor's in Digital Marketing in our Best Online Bachelor's Degree in Digital Marketing for 2020 and it's still in our Top 10.
This is a Bachelor of Applied Science degree that's flexible for your schedule and offered 100% online. You'll study digital marketing topics that are in high demand and cover concepts in analytics, web design, digital-centric marketing plans, and more. Along with general education studies, you'll complete core marketing courses in areas such as research, branding, media planning and buying, and capstone projects. Bellevue College uses the quarter system and this degree requires 180-181 quarter houses for completion. The Digital Marketing degree has rolling admission and starts in the Spring and Fall quarters. Online students have access to student services in advising, financial services such as federal financial aid.
Consensus Student Score
75.9

The Digital Marketing Technology, Bachelor of Science degree from the University of Wisconsin Stout, is offered entirely online and combines theory and technology skills to give you a comprehensive understanding of the field.
UW-S believes the future of digital marketing requires digital expertise in SEO, analytics, scripting, multimedia, web development, and server applications. The undergraduate degree requires 120 credit hours for completion, including general coursework (English, history, math, etc.) along with Professional Technology and Management Core classes. Transfer credits are accepted, and there's no limit to the number; however, your last 32 credit hours must be completed at UW-S. You may also earn credits for prior non-traditional education or experiences. If you live outside of Wisconsin, you'll want to be certain your state of residence is included in UW-S and its State Authorization Reciprocity Agreement (SARA).
Consensus Student Score
74.9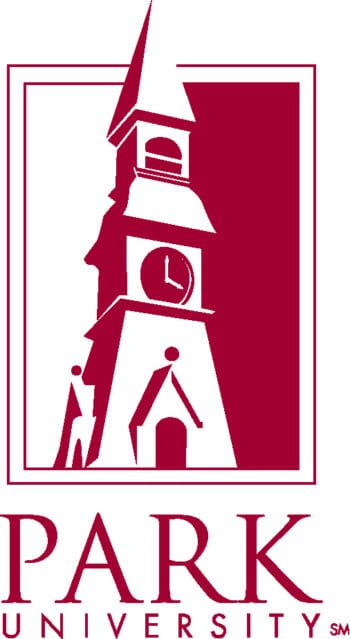 Since 1875, Park University has been educating students at its Parksville, Missouri campus, but since 1996, the university has been providing online degrees as well. One such degree is the undergraduate degree in Marketing with the Digital Marketing track.
Studies in this curriculum include core business classes (business law, policy, statistics, etc.) and digital marketing-specific courses. These courses include studies in consumer behavior, marketing management, graphic design software, social media, as well as E-marketing. Electives are available in online content creation and digital skills. The degree requires 120 credit hours. Along with College Consensus, Niche ranks Park University as one of its Best Colleges for Business in America with U.S. News and World Report including Park University in its Best Online Bachelors in Business Programs as well as Best Online Programs for Veterans.
Consensus Student Score
74.2
Recommended Online Degree Programs
Explore our featured online programs to find the right match for you today.
How Do I Choose an Online Digital Marketing Degree Program?
First, you need to decide what your ultimate career goals are. Digital Marketing is a burgeoning field expected to grow at a rapid 10% rate as new technologies and applications are developed.
Accreditation
As with any college degree, you want to choose an online degree program from a university or college that's regionally or nationally accredited. The U.S. Department of Education approves accrediting organizations such as the Higher Learning Commission, Southern Association of Colleges and Schools, Middle States Commission on Higher Education, and others.
Academic Program
An undergraduate degree will typically require general education coursework in the humanities, sciences, math, etc., as well as courses in your major. Once you narrow your school choices, you'll want to explore the marketing programs offered through the Business or Communications schools. As this ranking shows, you'll want to find a program that provides a major in digital marketing studies that include courses in data analysis, marketing strategies, content development and design, social media, "Pay Per Click," Search Engine Optimization (SEO) and Search engine marketing (SEM), consumer behavior, mobile marketing, etc.
Some programs offer online students the opportunity to participate in an internship or develop a portfolio through a Capstone Project. Both options can give you a better understanding of the real world of marketing.
Alumni
Talking with someone who's been through the program can give you a great perspective of the program's strengths and weaknesses. Talk with an Admissions Advisor, a department faculty member, or a student about the pros and cons of the program.
Time/Cost
Online programs can offer classes on a flexible basis allowing you to work at your own pace, or you may provide courses that meet at a specific day and time. Look for a program that bests suits your schedule.
Financial Aid is available for online students who file a Free Application for Federal Student Aid (FAFSA®) and qualify.
Is a Digital Marketing Degree Worth It?
Digital marketing is a growing, global business; developing technologies, consumer behavior, data analytics, and more will increase the need for marketing managers, specialists, analysts, and designers. The Bureau of Labor Statistics projects the field will grow by a faster than average 10% rate.
Statista, a company that provides marketing and consumer data, estimated that in 2020, digital marketing and advertising spent up a global $378 billion and is projected to increase to $646 billion in 2024.
Understanding and developing digital marketing strategies can lead to solid salaries for marketing managers and managers, specialists, designers, content developers, and more. Depending on your location and position, salary projections for 2022 can range from an average of $96,225-$123,352 (Salary.com) for managers. The BLS estimates the median average for managers at $126,300. Average compensation for analysts and specialists is $63,920, digital designers $77,200, and content writers approximately an average of $62,340
What Does a Digital Marketer Do?
That depends. Let's look at a few job titles available for graduates with a digital marketing degree:
Managers
They work with clients and customers to create an appropriate digital marketing campaign and oversee all aspects of the ultimate product. Creative and leadership skills are helpful, if not necessary, for managers. Understanding the various components of a digital marketing campaign, such as email and mobile marketing, UX and digital design, content, Virtual Reality, and data analytics, is essential.
Specialists
Digital Marketing Specialists are the ones who create and develop marketing content that will drive the most interest in the product or service. Specialists in SEO/SEM, email, or mobile media strategies can be invaluable to the success of a digital marketing campaign.
Developers/Designers
These positions use technology expertise with creativity to enhance the user experience. Careers in UX (User Experience) and VR (Virtual Reality) are keys to providing a customer/user a seamless experience and enhancing the marketing content.
Analysts
Analysts research, study customer behavior, consumer data, etc., and organize the information to understand trends better. These professionals have a solid understanding of computer science or digital communications.
What Can I Do with a Digital Marketing Degree?
Careers in this field are numerous as specialists or managers in social media, product marketing, email, and mobile marketing, brand management, content, and copywriter development. As the field grows, new positions will be needed, and an understanding of digital marketing strategies will be in demand. Jobs and salaries will vary and depend on where you live and work.
Indeed.com suggests possible careers for those holding a Bachelor's in Digital Marketing can find jobs and average salaries in:
Specialists:
SEO                              $53,222/yr
Email Marketing       $58,360/yr
Managers:
Social Media              $59,422/yr
Content                       $60,483/yr
Digital Marketing.    $61,033/yr
Others
Analyst                        $61,769/yr
Content Strategist    $63,703/yr
Data Analyst              $65,634/yr
UX Designer              $88,770/yr
Digital Designer        $95,609/yr
Related:
Best Online Digital Marketing Certificate Programs
Best Online Master's in Digital Marketing Programs
The Ultimate Guide to Digital Marketing Degrees