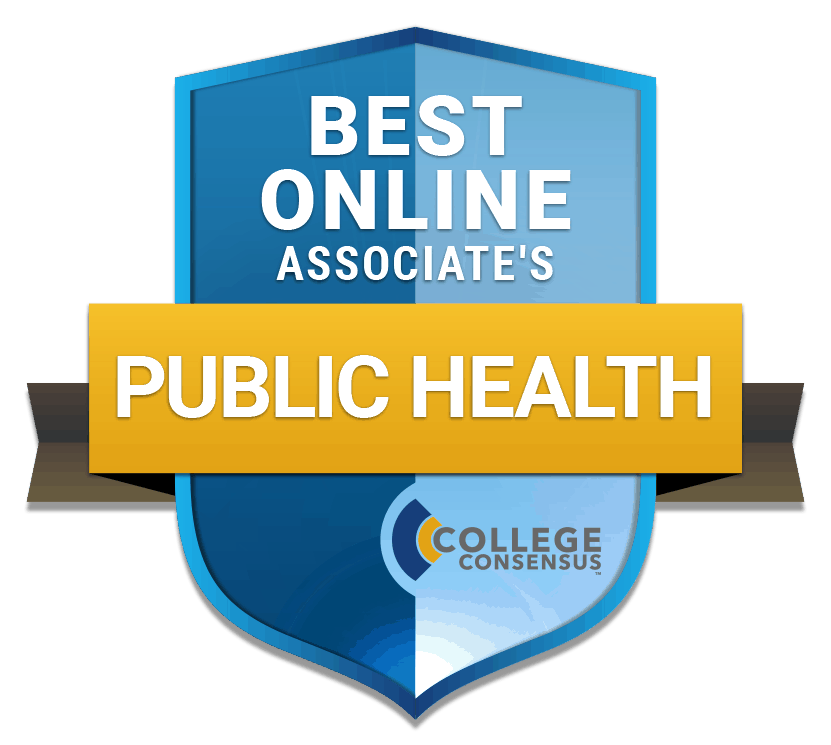 An associates degree education is a gateway to a myriad of career paths and also academic opportunities. Many people choose to achieve an associate's degree because the price is significantly cheaper than attending a four year program. For this reason, many students start out with a two year program at a community college and transfer their credits to a bachelor's program at a four year institution. There are many options if you want to achieve an online associates degree in public health. Online learning is a great idea in such uncertain times. Due to the coronavirus we don't know how safe the classroom is, or if it is even a viable option for the foreseeable future. Not to mention, studying online offers unmatched opportunities for flexibility. Many programs enable students to work full time while achieving their education. In some cases the course work is delivered in an asynchronous format, which means the students can log in at their convenience and watch previously recorded lessons. There are many ways to plug into the field of public health with an associates degree, and of course, the foundation is there if the student chooses to achieve degrees that build on their associates. We have done some of the work for you in terms of vetting the best online associates degrees in public health. We created a ranking based on the following metric:
Cost
Reputation
Student Success
Not only have we offered associate's degrees, but also certificate programs that are relevant and can be achieved online. We hope you find the perfect program that fits your needs.
Should I Get an Associate's Degree in Public Health? 
An associates degree path is an excellent way to get started with your higher education experience. Many people choose an associates degree in public health as an affordable option. You can save thousands of dollars by attending a two year program prior to matriculating into a four year bachelor's degree. There are also many entry level careers that you can dive right into upon graduation, so truly it is a win win. An associate in public health can lead you in many directions. This is a very interdisciplinary field that sometimes has a foundation in liberal arts and other times the sciences. Either way, the general education requirements are not that different then many other degree programs, and the core courses can generally be tailored to the students major and ultimate career goals. Having any degree is a good choice when navigating the work force and this is a great option that allows you to get your feet wet in a myriad of different introductory courses that tie into a range of topics. In fact, I think this might be one of the smartest associated degree decisions, because it is not super specialized and merely opens all of the doors, just a crack, so you can see inside. 
Why Should I Choose an Online Public Health Associate's? 
Choosing an online associates degree in public health can offer many options academically and within the workforce. Studying online is an excellent option if you require flexibility, are a non traditional learner, and if you have many other life commitments to attend to. During a global pandemic, studying online is the easiest and most predictable option. Choosing the path of a public health associate's in general can set you up for success in a number of fields. Many times the core coursework will include topics such as medical ethics, sociology, communication, writing practice, psychology, and a foundation in the sciences. Many students choose a specialization within the degree like medical coding or medical assistant. As you can see there are many ways to tailor the associates degree path to meet your needs. Finding the right program is the first step. There are many out there that make it easy for students to not only get a good education, but also have access to advisors that will help them matriculate into the next phase of their academic careers. 
How Much Can I Make with an Associate's in Public Health?
I have written about many degree programs, but I would say I have not yet seen an associates degree with such earning potential. An average public health associate degree salary looks like $76,000! This is for an associates degree. I would say that this average is more than many college professors make. Now that is bang for your buck. There are many careers within this discipline, including a sanitation worker, who makes on average $87,000. There are many positions that make much less than this like non profit workers and outreach associates, but the list of careers is long as are the salaries. 
Related:
25 Best Online Master's in Public Health
What Can I Do with a Bachelor's in Public Health?
25 Best Online Bachelor's in Public Health