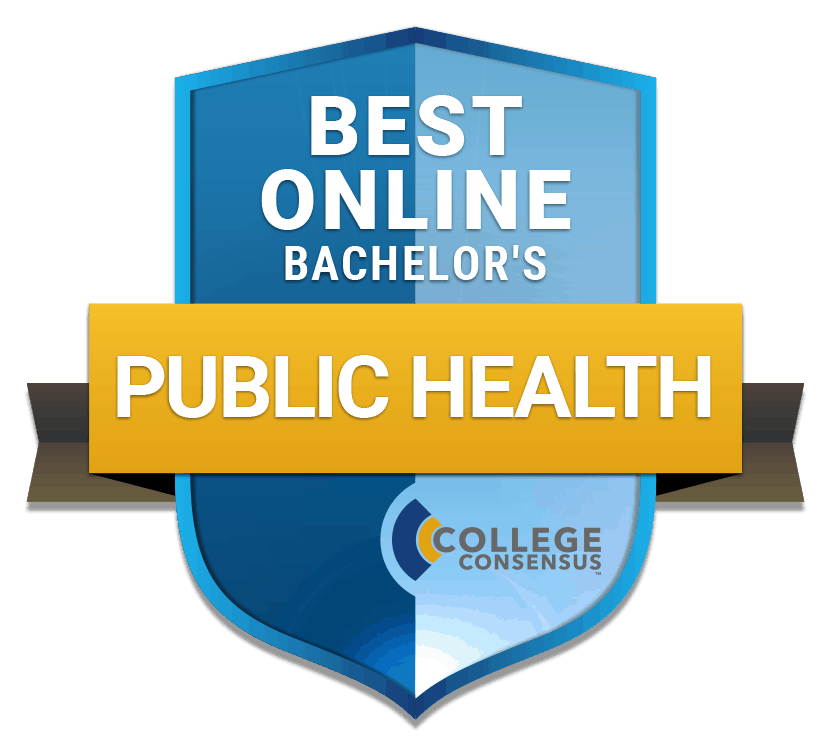 If you are interested in investing in a career that is rooted in improving collective and individual health while working within diverse communities, a bachelor's degree in public health might be a great way to start. The field of public health continues to evolve as does the world. We are in unprecedented times with protests that fill the streets calling for a more just world, while a global pandemic has brought us all to a halt. What better career path to plug into in the current moment and allow this momentum to truly bring about large scale change? This degree can be the perfect first step. Studying online is a practical choice right now, while we don't know when classrooms will be a safe option again. Also, online learning offers an unmatched flexibility that can enable students to continue working and not allow geography to be an obstacle in your education. Many graduates of bachelors degree programs in public health choose to pursue masters of public health degree programs.
Online learning can also be the perfect fit for a busy and/ or non-traditional student. Oftentimes, there are opportunities for students to participate in hands on learning experiences, not to mention a practicum or capstone project that would take place in person. So even if there are no on campus requirements, you may be able to connect to community organizations in your area in conjunction with your academic plan. We have sourced the best public health degree programs for you that utilize an online format. We ranked them based on the following metric:
Cost
Reputation
Student Success
Many programs have their own unique focus or emphasize different aspects of public health, though some are more general. Take a good look at this list, as you are sure to find something that piques your interest.
Why Should I Major in Public Health? 
There are many reasons to go into the field of public health, especially in this time of significant public health crisis and unprecedented global struggle. This is to say the career path in public health is not going anywhere anytime soon. The public health major is multifaceted and offers many avenues for which to focus a career. Many people choose to work in community organizations while others take their education in a direction that is related such as epidemiology or global health. One could choose to study at a specific school of public health and many schools have distinct public health programs that help students develop the critical skills to be competitive job candidates in the field. The public health major can easily be applied to an entry career in a variety of related disciplines. Many students, however, will choose to pursue graduate study as aforementioned and specialize further, leading them to a discipline in public health that meets their interests. 
What Will I Learn in a Public Health Bachelor's Program?
There are many skills associated with public health, some include a knowledge of the hard sciences as they relate to health and wellness, while other skills are more inquiry based. Critical thinking is a skillset that is meticulously learned by practice as are skills related to research and of course working within communities. All of these skills and more are covered in the best undergraduate public health programs above. A public health BS is a critical foundation for any employment in the field of public health. Therefore, the skills you will learn are generally a survey of what makes up the discipline. Some factors may include: healthcare policy, cultural humility, disaster management, epidemiology, global and local politics, the study of disease, among many other possibilities. Many programs have built in specializations that enable students to begin specializing as early as their undergraduate experience, and some programs offer relevant minors that will support a lucrative future in the field. Another thing to consider while looking at public health bachelor programs is whether or not they offer an experiential learning component. Some programs give ample opportunity to get your feet wet and work at a community organization or medical facility where the programmatic skills can be practiced. 
How Much Can I Make with a Bachelor's in Public Health?
A public health salary varies greatly and depends on many factors. Some aspects include the specialization for which you focus, the degree you achieve, and the setting for which you want to work. An average department of public health salary hovers around $50,000. There are niche fields like working as a dietician that can make anywhere from $28,000-$50,000. Looking beyond a public health bachelor degree salary, one could make considerably more money with an advanced degree. The average bachelors of public health salary is $64,000, and with a higher outlook for administrative positions.  An average salary for an epidemiologist is something to the tune of $59,000. A program administrator at a nonprofit is on average $62,000.

Related:
What Can I Do with an Associate's in Public Health?
Best Online Master's in Public Health
Best Online Doctorate's in Public Health