Chances are you're probably one of the estimated 216 million U.S. gamers (Axios,2021), you have terrific gaming ideas, and you're wondering if you need an undergraduate degree to become a Game Designer.
Game Designers are a cross of creative writers, coders, collaborators, artists, graphic designers, team members, and more. That seems like a lot, and this is where a bachelor's degree in Game Design can help you zero in on your passion and skills. A BS or BA in Game Design can give you a leg up with an employer who sees your education as a benefit in game development and video programming skills.
Colleges, technical schools, and universities recognize the growing need for qualified game designers and have developed degree programs that can be earned online. You can launch your game design career with a foundation in graphic design, game development, software development and coding, interactive animation, communications, etc. The most challenging part of Game Design is selecting your school and online program.
Game Design is a lucrative field that makes earning a bachelor's degree well worth it. Job growth figures are positive, with the Bureau of Labor Statistics estimating a 13-16% increase in game design-related careers between 2020-30. Salary figures in 2022 were also strong, with employment services like PayScale, Indeed, Ziprecruiter, etc., publishing salary figures from $41k-$170k annually.
Recommended Online Programs
Explore our featured online programs to find the right match for you today.
How We Ranked the 10 Best Online Game Design Bachelor's Degree Programs for 2023
The College Consensus 10 Best Online Digital Marketing Certificates are ranked according to their College Consensus Student Score.
With these elements in mind, our team looks at college programs according to their record of providing a return on investment. Our ranking of the 110 Best Online Game Desing Bachelor's Degrees shows the best combination of market reputation, educational quality, and rewarding income. All the programs in this ranking hold accreditation. We hope there is a program on this list that inspires you to take the next step.
The programs in this Top 10 ranking are all regionally and nationally accredited, and some are accredited by Accreditation Board for Engineering and Technology (ABET.)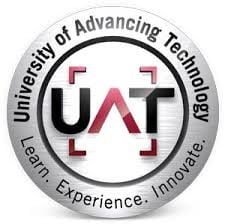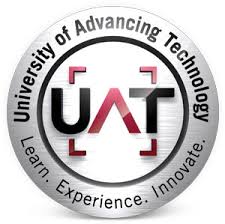 Innovation is the name of the game with this online bachelor's degree in game design from the Higher Learning Commission accredited University of Advancing Technology. The game design concentration focuses on 2D and 3D character models and animation of characters, assets, and vehicles using advanced game industry tools. You'll learn to work in production environments with programmers and designers and monetize your artistic skills. This program concentrates on real game design issues, taught by expert faculty, and provides an internship, apprenticeships, community projects, and more. Using SyncFlex, UAT can provide you with its curricula, faculty access, and methodology, regardless of your location. Studies are presented in five-week modules, taken one class at a time. You'll want to explore the school's online immersive tour or the "Fly By" drone tour. If you're in the Tempe, AZ area, you may want to check out UAT's campus.
Consensus Student Score
81.7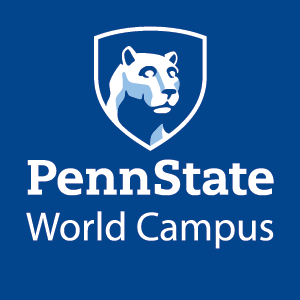 If you're looking for a BS in Software Engineering from one of the country's best online bachelor's degree programs, PennState World Campus has you covered.
There's not much this ABET accredited program doesn't cover, from computer programming to software design. While a student, you'll mix classroom studies with an online format and design projects. This program provides you access to state-of-the-art technologies to create a variety of applications and blends communication and problem-solving skills with project leadership training, software construction, and more. During your final semester, you'll complete a Capstone Project series, working with other students as you plan, design, and develop a software system while working with real-world industries and companies. You'll want to check out the Virtual Open House to learn more about the program, interact, and ask questions with faculty members. The degree requires 126 credit hours and has a reasonable tuition cost of approximately $7,500 per semester. Federal Financial Aid is available for qualifying students.
Consensus Student Score
80.2

If you have ideas for video games and want to take them from ideas to reality, have a look at the BS in Game Design from Wilmington University. This is the only accredited game design undergraduate program in the Delaware region.
This degree is a "soup to nuts" kind of program, taking you from programming and design to marketing your project. You'll learn the "Gaming Skill Set" and study audio-visual techniques, user experiences, and interfaces. You'll be taught in a hands-on atmosphere as you develop a portfolio of your abilities, which you can show prospective employers. This program provides animation, 3D, graphic design, video and film, and game design and development classes. Ethical considerations, problem-solving, best practices, current trends, and game development pipeline are some soft skills you'll acquire. You won't learn in a vacuum with an internship or co-op experience built into the curriculum. Have an Associate Degree? This bachelor's program offers a degree completion option. The University of Wilmington offers low, in-state tuition rates to all enrolled students, regardless if you're online or attending on-campus. This is one of the most affordable private universities in the region.
Consensus Student Score
79.6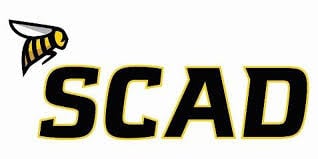 More familiarly known as SCAD, the Savannah College of Art and Design has one of the best interactive design and game development undergraduate degrees available through the school's SCADNow online program.
This cutting-edge degree is recognized by The Princeton Review and Animation Career Review for its online gaming design program. You can earn either a Bachelor of Arts or Bachelor of Fine Arts, which includes 90 credit hours of general education courses. This robust game development curriculum includes studies in game design, aesthetics, game art, interactive design, and an internship. If you choose the interactive design option, you'll take general education classes in addition to studies in programming, social media apps, and web design, among others. SCAD presents "GamingFest," a three-day opportunity to meet with industry leaders and game development pros and experience panel discussions, networking opportunities, and exclusive demos by the field's top developers.
Consensus Student Score
79.4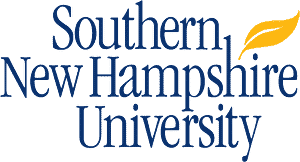 You've seen their ads on television, and now you'll want to look a little closer at Southern New Hampshire University's Game Art Degree you can earn online. This BA requires general education classes and a strong slate of game design courses.
Among the courses offered in the major, you'll take classes in 3D modeling, digital imaging, character and creature design, interactive animation, and a Game Art and Development Capstone project. Courses are set up to mimic the industry pipeline in producing various game platforms and PC, mobile, console, and web. With this degree, you'll be able to analyze, evaluate issues, and design and develop professional interactive media and digital games. You need 120 credit hours to graduate, and the university has a very generous 45 credit hour transfer for Associate Degrees with a total of 90 transfer credits accepted. SNHU offers one of the lowest online tuition rates in the country and provides an even lower tuition option for active duty military.
Consensus Student Score
77.8
Recommended Online Programs
Explore our featured online programs to find the right match for you today.

Colorado Technical University has consistently been ranked as one of the best online bachelor's degrees by national ranking services such as U.S. News and World Report as well as College Consensus. With that kind of recognition, you'll want to look at CTU's BS in Computer Science with a Software Engineering major.
This flexible program may be right for you if you want to improve your knowledge of algorithms, techniques, skills, processes, and methods. The curriculum requires general education classes, computer core courses (such as programming with Java, Python, C++, etc.), and classes in your major. You'll learn the fundamentals of software design, construction, and quality assurance. The program offers a strong selection of electives for 183 credit hours. Be sure to take advantage of CTU Fast Track™ exams that offer you a chance to earn college credit for what you already have mastered. Financial aid is available to help with tuition and other expenses, and CTU provides reduced tuition for active military and spouses. Veterans are eligible for assistance as well.
Consensus Student Score
76.9


ASU Online has long been recognized for its innovation in online education, and this ABET-accredited BS in Software Engineering is certainly part of that tradition.
With this curriculum, you'll improve your programming skills in a project-focused degree by completing a project each semester. You'll study design and process, project management, and programming principles, as well as complete a two-semester Capstone Project.  The 120-credit hour curriculum is presented in a total of 41 classes, with classes lasting 7.5-15 weeks. You'll be taught the same curriculum by the same nationally recognized and award-winning engineering faculty as on-campus students. Even as an online student, you'll have access to student services such as tutoring, academic counselors, student wellness, and even participate in a study abroad program if you want. ASU has online alumni numbering in the tens of thousands.
Consensus Student Score
76.6

Since 1902 Franklin University has a singular concentration on helping working adults further or completes their education. Their Interactive Media Design BS, 100% online program, and project-based curriculum are perfect for the game designer student looking for an excellent work-life-school balance.
As a transfer-friendly degree completion program (you can transfer up to 75% of the required 120 credit hours for the degree) with rolling admission, Franklin University makes it easy for you. You can take a self-guided virtual open house to learn more. The Interactive Media Design major includes studies in interactive aspects of communication, media and entertainment, advertising, and training. Additionally, you'll complete technical credits in web design courses, interactive design fundamentals, and more. This program also requires a practicum, working with actual clients, and collaborating with design team members. A Capstone Project finishes the program, and you'll complete your portfolio and present it for a final presentation.
Consensus Student Score
76.1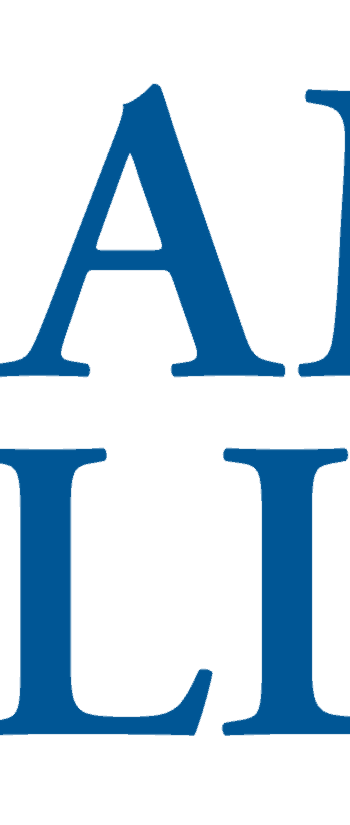 One of the OGs in online education, Vermont's Champlain College, has been dedicated to the adult learner since 1992, offering unique degree opportunities in creative media, design lab, and game design. Champlain College receives national recognition for its online bachelor's programs and it's veterans benefits.
The BS in Software Development is offered 100% online and has a rolling application policy. This curriculum is a blend of general education studies, professional courses (i.e., Python, web page development, C++ programming, Linux/Unix programming, etc.), Human Thought & Creative Expression, Human Behavior & Social Institutions, Science Literacy, and more. The degree is designed to provide you with a broad knowledge base along with your software development studies. Champlain College has a reasonable tuition rate and includes a military discount. Financial Aid is available for qualified students who make an application through the Free Application for Federal Student Aid (FAFSA).
Consensus Student Score
75.7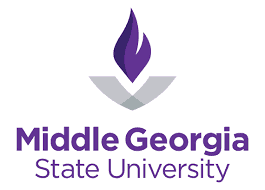 The Integrated Digital Media and Game Design is one of nine concentrations in the online BS in Information Technology at Middle Georgia State University in Macon, Georgia.
This curriculum will prepare you to create, design, and develop digital media products to meet user needs. Among the skills, you'll learn analysis and design techniques, graphic design in production, construction of interactive applications, and more. You'll complete 42 credit hours in core courses such as English and math, along with courses in humanities, science and technology, and electives. Most courses are eight weeks in duration and are flexible. Admission to MGA is continuous, meaning you can apply and, once admitted, begin your studies when the next term starts. With affordable online tuition, you can earn your 120-credit-hour undergraduate degree for around $20,000, making this a very cost-effective program (as of Summer 2022).
Consensus Student Score
74.3
Recommended Online Programs
Explore our featured online programs to find the right match for you today.
Will Employers Trust an Online Game Design Degree?
First, a little history. When schools first introduced online undergraduate programs in the 1990s, not all degrees were legit. It took time for regional and national accrediting agencies to catch up with online schools. The first accredited school was Jones International University in 1996. Later, some less than reputable schools became diploma mills offering and awarding degrees primarily as money-making opportunities for the school. Those diplomas indicated that degrees were earned online, giving the format a bad reputation.
As online degrees grew in popularity, the U.S. Department of Education approved accrediting agencies, such as the Higher Learning Commission (HLC), Distance Education Accrediting Commission (DEAC), Middle States Commission on Higher Education (MSCHE), Southern Association of Colleges and Schools Commission on Colleges (SACSCOC), etc., began awarding accreditation. These accredited degrees became the gold standard for internet-based education, and the level of online education provided met quality standards.
Schools began attracting nontraditional students with online degrees developed for the working adult. During the global pandemic in 2020, colleges, universities, and technical schools moved their on-campus, in-person classes online so students' studies wouldn't be interrupted.
In short, online game design degrees from accredited schools are recognized as legitimate and equally acceptable as in-person studies.
What Can I Do with a Game Design Degree?
Some impressive companies hire Game Designers. According to Glassdoor, top companies such as Microsoft, Walt Disney, Rockstar Games, Amazon, Warner Bros, Playstation, Google, and even the U.S. military use Game Designers. Smaller gaming companies like Bungie, Scopely, Blizzard Entertainment, and others are hiring.
Full-time, part-time, and remote jobs can be found. Online employment sites such as Glassdoor, LinkedIn, Indeed, and PayScale list jobs in your area and would be a great starting point in your job search.
Depending on your goals and degree, you can look for jobs as:
Game Designer                                   Multimedia Programmer
Graphic Designer                               Animator
Software Engineer                             Concept Artist
VFX Artist                                           Game Artist
Applications Developer                    Games Developer
A degree can also help you move into managerial, director, or supervisory positions.
Can I Learn to Be a Video Game Designers Online?
Absolutely. We've listed 10 of the Best Online Game Design degrees, but there are many more. Most colleges and universities offer online degrees in their Computer Science, Business, Graphic Arts and Media, and Communications department and schools.
Online programs may offer courses in Project Management, Design, Graphic Design Fundamentals, Concept Development, Story Design Methods, Animation, and others. Often, programs are project-oriented and may require you to work virtually with other students. Such projects are great ways to develop your collaboration and communication skills.
How Do I Become a Game Designer or Developer?
You've already started on your way to becoming a Game Designer through this search for degree programs. Not only will an undergraduate degree provide you with the nuts and bolts of game design, but these programs offer much more than just coursework.
Some programs will require an internship or apprenticeship with practical experiences conducted in your home community, providing real-world experience with clients. Several programs may include a Capstone Project in your last semester/quarter of study, which are great opportunities to develop a portfolio that employers will appreciate.
Networking is beneficial and straightforward. Internships and apprenticeships are excellent ways to make contacts and partner with working professionals as you get a feel for the Game Design career. Gaming experience is helpful through part-time or full-time jobs in graphic design, software programming, and building small programs on your own.
Look for game design conferences and conventions. Meetings will bring developers and designers together and can be an excellent opportunity to meet others in the field. There are annual conferences in larger cities or virtual.
Join Game Design associations such as The Entertainment Software Association, The International Game Developers Association (IGDA), World Organization of Webmasters (WOW), and Digital Games Research Association (DiGRA). These associations can significantly widen your network.
Keep current on your skill sets as new technology is developed
What Does a Video Game Designer or Developer Do?
While there are similarities between the two, there are subtle differences between game designers and developers. Game design is best described as a subset of the larger field of video game development.
A Day in the Life of a Game Designer or Developer
Work environments in this field may be in an office setting, conducted remotely, with mobile games companies, or independent game companies. These creative environments are usually relaxed, and seeing grown-up toys (think Nerf guns, action figures, puzzles, etc.) wouldn't be unusual, nor would pizza parties, lounges, company or team happy hours. It depends on the employer.
Game Designers and Developers have an interdisciplinary job description. Designers and developers may develop game ideas on their own, or companies may require the development of games based on preexisting platforms. At times, designers and developers may meet with new or established clients and provide updates on where projects stand. You may also be assigned to work on a specific portion of the game and work through problems. Projects can take up to two years or more to complete, with final touches and quality assurance work taking months before finishing.
Once a game idea is decided, designers and developers will work it into a playable game in collaboration with other team members, such as graphic designers or animators. Game designers use computer programming, graphic design, and creative writing skills. They blend innovative, artistic creation and technical skills and may work in teams on game projects. Working in a group, they'll build prototypes of the game world, narrative, graphics, etc.
Game developers also take a concept and work it through development. They use game logic, user interface, AI, graphics, and visuals to create the game world. They collaborate with designers and artists and morph the visuals into computer code. Developers monitor platform stability, make recommendations for improvement, and polish game software.
Some valuable soft skills are storytelling and imagination, solid interpersonal skills, and problem-solving.
What Makes a Good Video Game Design or Development Program?
You'll want to look for a program with a curriculum that matches your career objectives. Typically, a program's coursework is designed and taught by faculty members with real-world experience. Attending online, you'll also want to be sure you'll have access to your professor when you need guidance and help.
Specific courses in your major offer various studies in game design, visual and graphic arts, software development, etc. You'll greatly benefit from a project-oriented curriculum that includes work in groups, internships or apprenticeships, and a capstone project that will help you begin to develop your game design/developer portfolio.
Finally, undergraduate degrees will generally include general education studies (humanities, science, social studies, etc.) If you're transferring from another school, be sure the program you choose accepts transfer credits and determine how many.
Related:
The Ultimate Guide to Game Design Degrees
Best Online Associate in Game Design
Best Online Game Design Graduate Certificates
Best Online Master's in Game Design in the US
2022 Most Affordable Online Coding Bootcamps