Most people thinking choosing a college to further their education is the end of their pursuit of higher education. However, this may not be the case since selecting a college major is the most crucial step on one's journey to higher education. Narrowing it down to a specific discipline is a significant step towards your future career path. With this being a determining factor, it's perfectly understandable to view this as a weighty decision.
With adequate research and guidance, you can choose a major that aligns with your strengths and interests. This article is centered on some of the most popular college majors. This guide can benefit those already in college or those looking to pursue one of the most popular majors in college. However, let's first highlight some of the factors you need to consider when choosing a major.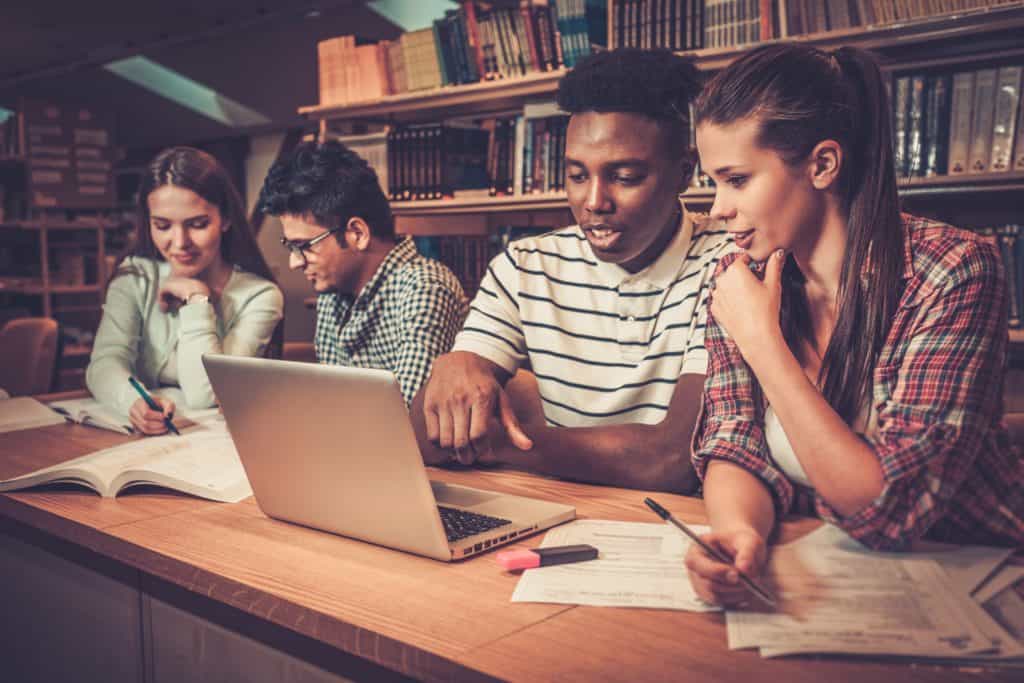 Factors to Consider When Choosing a Major
As stated before, choosing a major is a crucial decision that directly impacts your future. You need not make impulsive decisions. Most people find themselves making a decision based on their interests alone. However, this may be ill-advised; you need to make a decision taking into consideration other variables such as return on investment, cost, and employability.
Interests and abilities
Some people find themselves choosing majors based on the opinion of others or by sheer influence. However, you need to take into account your interests and abilities. At times it can be difficult knowing what you are good at, but knowing what you can and cannot do is essential in helping you choose a major. This way, you can make a decision based on both your academic and co-curriculum abilities.
The first thing to do is list all your strengths and weaknesses and compare them against majors you are qualified to pursue. For example, you can choose an engineering major when you are good at math and enjoy working out technical sums. It doesn't make sense to choose a major you have no interest in at all.
Tuition fees for the program
Program cost is another aspect you need to factor into your decision. Some of the most popular majors in the US cost a hefty sum in tuition fees. Examples of discipline that require a substantial financial commitment include Medicine and Law. Some of these majors also require additional; education years past the convention four years. For example, medicine requires attending another two or three years in residency before becoming a doctor.
Future employability
It would help if you were candid with yourself when factoring this into your decision. Not all majors offer equal employment prospects. Growing up, you probably have pictured yourself working in a specific industry. Take time to research the industry trends and requirements. Particular disciplines offer opportunities into industries that have limited employment opportunities. This means you will have to compete for limited opportunities with others. However, there are some that are very lucrative and offer several career opportunities. Some of these majors include computer science and information science, engineering, and healthcare.
On the other hand, majors such as communication and business equip you with marketable skills that can be employed across multiple industries. You may not want to become a public relations specialist, but you can use the skills learned to pursue other interests.
Income Potential
Income potential and employability go hand-in-hand. It would be best if you chose a major with earning potential. However, some people find income prospects one of the lowest determining factors when choosing a major. You need to ask yourself if income plays an important role in the future you have set for yourself. The best example can be seen in art majors. These majors are known for having low earning prospects. However, students who pursue these disciplines out of interest and passion tend to outdo the prospects of a good income.
The Most Popular College Majors
With the factors to consider when choosing a college major out of the way, it's time to look at some of the majors offered in colleges and universities. However, you need to ask yourself the question, what are the most popular college majors? To answer this, you need to go over statistics from various surveys and studies on the number of people graduating from different disciplines.
To narrow down to the most popular college majors, you have to look at majors that grant the highest number of degrees annually, provides multiple career paths, equip students with marketable skills and are a common phenomenon in institutions of higher learning.
Business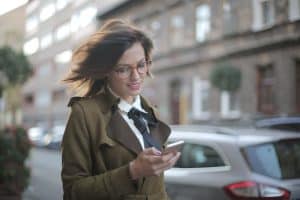 Business is arguably the most popular college major in the U.S. and the world at large. Income potential, employment opportunities, career growth, and job security are some reasons that have seen a massive number of students major in business topics. A business major is a broad topic that can be studied as a stand-alone or divided into other study topics such as human resources, finance, marketing, commerce, economics, accounting, and organizational management.
Taking a business major provided students with an opportunity to learn marketable and transferable skills that can be applied in lucrative career paths such as accounting, financial analysts, and other business-related careers. Students who pursue a major in business have no limitations as they can in practically any industry. For instance, they can work as managers in a logistics firm or a financial analyst in an insurance firm.
The best part about a business major is that there is a little something for everyone. For example, a student who enjoys manipulating figures and solving mathematical equations can pursue a business degree in accounting or finance. On the other hand, those with leadership skills can expand their knowledge with a business degree in organizational management.
When it comes to employability, this is probably the major with the highest employability rate. This is supported by the fact that businesses are constantly expanding, and more people are establishing more businesses. This means business degree graduates don't have to compete for limited opportunities on the job market.
Business majors have also attracted professionals from other disciplines looking to boost their resumes and even get a promotion at work through undertaking an MBA, Masters in Business Administration. You can choose to pursue this degree online or attend physical lessons. All-in-all, an MBA gives people in various careers to study almost everything under a business major; this ranges from sales to management. Armed with an MBA, you can position yourself as a better job candidate.
Healthcare and Nursing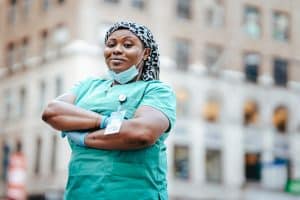 Job security is the greatest selling point for healthcare and nursing majors. With these majors, you are guaranteed a job anywhere, anytime. The healthcare sector is considered one of the fastest-growing industries in America and the world over. Students or college graduates are torn between which majors to consider may want to look at healthcare and nursing majors. To help students decide, they can look at it this way; there are hospitals, clinics, and medical centers that need doctors, nurses, and other health care workers in practically every city or town. Healthcare majors also provide students with an opportunity to pursue careers as technicians and administrators in these facilities.
Professionals in the health sector are so limited that the ones available are often overworked. This means permanent positions are waiting for qualified individuals to fill.
Healthcare major offers students multiple study options to choose from to help with specialization. One of the most popular options in nursing. There are several colleges and universities spread out all over the country that offer nursing programs, most of which are geared towards providing registered nurses a Bachelor of Science in Nursing or a Masters in Nursing. Students who decide to pursue a Master's degree can specialize in fields such as:
• Neonatal, geriatric, and pediatric nursing.
• Nurse anesthetist.
• Psychiatric nurse.
• Nurse midwifery and practitioner.
A nurse major can pursue complementary majors such as communication, business, and psychology to help them serve people better and even increase their chances at promotions.
Computer and Information Science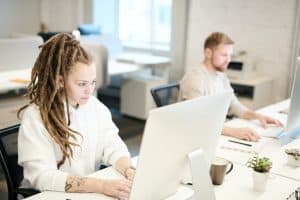 The world is currently moving towards a digital space. More and more people are getting connected, and businesses are exploring online platforms to conduct business. Computer and Information science majors have a direct impact on the technology sector. Pursuing a major in computer science equips students with technical know-how and problem-solving skills. Students earning their degree in computer and information science can specialize in information technology, cyber security, and computer science.
Under these fields, they can specialize in programming, algorithms, data analytics, and information security. To maximize the opportunities offered under this major, students are encouraged to apply for internship programs to learn and develop skills out of classrooms. Most tutors and lecturers in this field encourage their students to conduct research and even take on projects as a group. This way, they can learn to work as a team and tackle problems from different angles.
Upon graduation, most computer and information science majors pursue careers as database administrators, software developers, computer system analysts, and even I.T. managers. Some of these roles form the backbone of some of the major companies in the world. Computer science majors are encouraged to pursue other field-related certifications to improve their chances in the job industry. This way, they can take on more roles as information research scientists or information systems managers.
Biomedical Sciences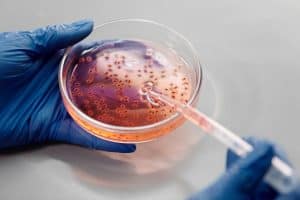 Biomedical science majors are focused on understanding living organisms, their systems, and the medical application of their training. A major in this field needs a student who is comfortable spending countless hours doing research and can work best under minimal supervision. Under this major, students can major in cellular biology, microbiology, ecology, and immunology. Students who show promise in these areas can further specialize in areas such as genetics, biochemistry, and biomedical sciences. To excel in this major, students need to complete both their classroom and laboratory requirements.
With the world racing to find cures to some of the predominant diseases such as Malaria, Cancer, HIV/AIDS, and the more recent COVID-19, biomedical majors have their work cut out. A degree in biomedical science doesn't necessarily mean having to work in a lab your entire life; you can pursue a career as a lab technician, health educators ad even genetic counselor. Biomedical majors also have an opportunity to pursue other programs to explore careers as research scientists or even doctors.
Engineering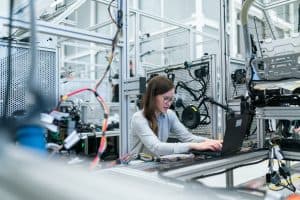 Students who enjoy math are bound to find an engineering major their cup of tea. Engineering majors learn how to leverage mathematical principles and other scientific theories to solve real-life problems. These students focus on technical analysis, materials science, and structural mechanics to equip themselves with problem-solving skills.
The engineering field is also a broad subject covering different types of engineering. Students have an opportunity to specialize in areas such as:
• Structural and civil engineering is focused on construction. This includes designing and building.
• Mechanical engineering is centered on power generation machines.
• Electrical engineering is all about electrical installations and electric devices.
These are just the common types of engineering courses. There are several other options an engineering major can choose to pursue based on their interests.
Engineering majors need both classroom and real-life scenarios to learn practical skills that can be applied in their areas of expertise. For this, they are encouraged to apply for internships and capstone projects as part of their coursework.
Different career opportunities come with an engineering major. They can choose to become electrical engineers, civil engineers, or even aeronautical engineers.
Law and Legal Fields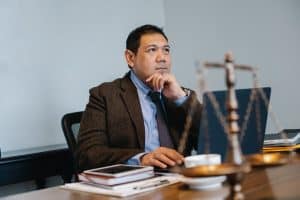 Law is one of the most exciting majors, giving students a chance to discuss some of the nation's issues. However, this is also an ideal choice for students interested in defending the rights of others in the eyes of the law. When choosing a law major, a student needs to be ready to spend time on the books and in practice debates. This is because to make it in the legal field, one needs to not only be book smart but also confident and eloquent. An outspoken student would do well pursuing a law major.
A law major has several employment opportunities to pursue. They can choose to practice cooperate law, criminal law or become family lawyers. The best part about being a lawyer is that you can choose to work in a law firm or start your private practice to enjoy flexible hours. The law is here to stay, and every day, there is someone in need of representation. This means a law major is assured of job security as well as steady income potential.
Social Sciences and History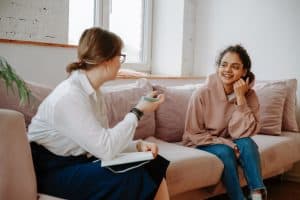 Social science is focused on human behavior and how they relate to others in society. This major is a broad subject that covers disciplines such as sociology, psychology, and economics. A social sciences degree provides students with an opportunity to learn several skills that are transferable to other careers. Under this major, a student can develop critical thinking, analytical, and research skills. They are also able to learn to work closely with others developing interpersonal skills.
Skills learned under this major can be applied to careers such as politics, counseling, health, and human services.
Communication and Journalism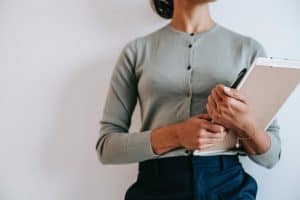 Communications is probably the most important major in colleges. This is because skills learned by these majors can be applied across multiple career paths. A communication major involves studying mass media and communication, speech communication, marketing, and public relations. A communications and Journalism major can work in various industries. For example, they can work as a communications specialist for a company or a public relations officer for an organization.
To improve their chances at employment, these majors can boost their skills by pursuing majors such as social sciences or even English. This way, they can develop a broad set of skills that can be employed in multiple industries.
Education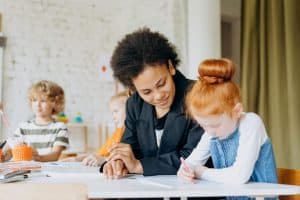 The education sector is ever-expanding with new curricula being adopted in learning institutions. This means, people in these professions as well as those looking to pursue careers in this sector are set to undertake added courses, and training. Another factor that has seen an increase in education majors is the increase in number of enrollments. Meaning more educators will be needed to meet the demand.
An education major equips students with the knowledge on how to manage classrooms, nurture and support students and design curricula. However, the coursework varies based on grade level and subjects you choose. Some of the common courses include adolescent development, social contexts of education and contemporary teaching practices.
Visual and Performing Arts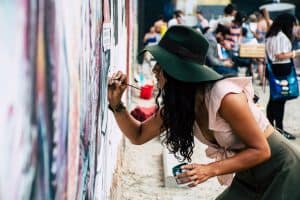 Most students who pursue a major in visual and performing arts are usually drawn by their passion for the art rather than the prospects of employment. Art courses are designed to build creativity, and teach collaborative and time-management skills. As an art major, most of your coursework is covered in art studios and labs. Most of the art courses are focused on teaching both theory and practice. However, others such as merchandising focus more on equipping students with administrative and design skills. Art majors can pursue careers in the art world, or transfer some of the skills on to other career paths.
Related:
50 Highest-Paying Careers for College Grads
Ultimate Guide to Pandemic-Proof Careers
How to Pick a College Major
Top 10 Best Degrees