Besides familiar names, the state of Texas also produces some excellent online MBA degrees at the state's best colleges and universities. Some of the top universities reside in Texas, with proud alumni spanning the globe. Many students travel far and wide to complete undergraduate degrees. After graduating and starting a career, with an advanced degree on the horizon, online MBA programs allow students to follow their education path without having to relocate. And with flexible, prestigious, and affordable programs available, students don't have to break the bank.
Recommended Online MBA Programs
Explore our featured online programs to find the right match for you today.
Online MBAs in Texas
"Texas our Texas, all hail the mighty state! Texas our Texas, so wonderful so great!" There may be no state in the nation that has more folks prouder to be where they are from than the Lone Star State. Over 28 million people call Texas home. Out of that sizeable population, there are many people groups represented within large cities like Houston and Dallas, which are home to some of the most diverse communities and colleges in the world. But thanks to the best online MBA programs in Texas, students from around the country and globe can take part in this rich and exciting education community.
The state's history is a fabled one as stories about the Texas Rangers, the Alamo, and Sam Houston are treasured by many a Texan. Texas holds the distinction as being the only state in the U.S. to ever be its own republic before being voted in as the 28th state on December 29, 1845.
Dwight D. Eisenhower, Lyndon B. Johnson, and George W. Bush share two things in common: all men served as President of the United States, and all men were born in Texas. With such a large population, you can be sure that many famous celebrities have come out of Texas, including George Jones, Tommy Lee Jones, Buck Owens, Janis Joplin, Gene Autry, and Stevie Ray Vaughn.
Methodology
This is a consensus ranking of the best Online MBA programs in Texas. These are the most prestigious programs hailing from the lone star state that are highlighted in five leading MBA and business school rankings. Data was collected from:
The ranking scores were averaged and placed on a 100-point scale to find the Consensus Score. The base tuition of each Texas Online MBA program was used as a tie-breaking factor in the event of a tie.
Here is a comprehensive list of the best online MBA programs in Texas.


One of Texas' best online MBA programs is offered at the Jesse H. Jones Graduate School of Business at Rice University. Rice Business calls itself a small school with big ideas. MBA@Rice is an online MBA program. The advanced degree brings the tight-knit community and modern business education professionals together. This program includes 54 credits. It can be completed online in two years.
An increasingly complex business world calls for learning experiences that work for everyone. Active professionals and multitasking parents benefit from a top-notch Rice education. The online MBA uses extensive research on how graduate students learn best. Rice's purpose-built digital campus advances education. Students connect with accomplished business leaders worldwide. The MBA at Rice Business empowers distance learners to act on big ideas and tackle complex issues. Program graduates have the tools to elevate their careers. They create value across their organizations while meeting tomorrow's demands. This online MBA program is one of the best in Texas.
Admissions Email: [email protected]
Admissions Phone: 713-348-4002
AACSB Accredited: YES

The Naveen Jindal School of Management at the University of Texas at Dallas delivers an exceptional online MBA. The business school offers excellent concentration choices for distance learners, including:
Accounting,
Business Analytics,
Finance,
Healthcare Leadership and Management,
Information Technology Management,
Marketing,
Internal Audit,
International Management, and
Supply Chain Management.
This 53-credit hour program is continually highlighted as one of the best in the nation. The quality of this online MBA shines through. The AACSB-International accredits the business school, and there are absolutely no on-campus residencies required. The Naveen Jindal School of Management is also among the U.S. News and World Report's Best Business School, nabbing a spot among the nation's best within the top 30. Businessweek also credits the business school as being among the top 50 in the United States. Nearly 30,000 students are currently seeking degrees within the undergraduate through doctoral levels at the University of Texas at Dallas. If you are looking for a top online MBA program to catch the eye of employers, this is the one.
Admissions Email: [email protected]
Admissions Phone: 972-883-2270
AACSB Accredited: YES


The Cox School of Business at Southern Methodist University provides one of Texas' best online MBA programs. Enrolled students stand out from the pack with this world-class MBA. It is designed for experienced working professionals. The curriculum is modeled on the nationally recognized residential program. SMU's online MBA allows candidates to pursue a competitive MBA without putting their lives on hold. The Cox online MBA degree is a rigorous program. It is led by renowned instructors and centered on collaboration. Students learn about analytics and experiential learning through live classes.
Program designers are aware of working professionals' demanding schedules. This excellent part-time program includes live classes that meet on weekday evenings—enrolled students further their understanding of course material through two short immersion trips to domestic and international business locations. Distance learners work with classmates to solve real-world business issues presented by industry professionals. All students are matched with career coaches who help them grow before and after graduation. This off-campus MBA is worth a second look.
Admissions Email: [email protected]
Admissions Phone: 800-472-3622
AACSB Accredited: YES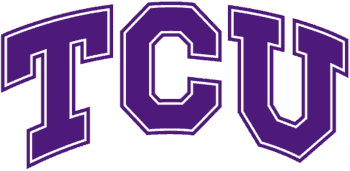 Texas has an excellent online MBA program at Texas Christian University's Neeley School of Business. Enrolled students can expand their world on the web. Program designers give distance learners the chance to earn their MBA from home in two years to 33 months. The best part about this degree is MBA students can continue to work. TCU's new Professional MBA Online program has a lot going for it.
The program's optimized interactivity allows graduate students to learn from engaging instructors leading classes exclusively for online MBA students. This degree's synchronous format enables graduate students to take core classes together as a cohort. An immersive curriculum leverages career services and benefits from on-campus energy. Top-ranked TCU MBA faculty members are successful business consultants. Some instructors own businesses or hold influential positions with companies. Talented educators run this program. They help students discover new ways of looking at business. This stellar online MBA is worth a second look.
Admissions Email: [email protected]
Admissions Phone: 817-257-7531
AACSB Accredited: YES

The University of Houston's C.T. Bauer College of Business features an excellent online MBA program in Texas. The Online MBA from the C. T. Bauer College of Business is a distance degree. It delivers the exceptional convenience of attending class from wherever MBA students live. These learners enjoy the unparalleled academic quality that Bauer College of Business is known for providing. The expert faculty sets the Bauer online MBA apart. The program features the fundamentals of an elite MBA program. Enrolled students lead beyond the classroom. They dive into practice on the front lines of investing, business, and management.
MBA students at Bauer are plugged into a solid, engaged alum network in a thriving city brimming with business opportunities. The degree is perfect for graduate students wanting to work in Texas and those spreading their wings farther afield. Program graduates have the skills, connections, and experience to thrive on the path they set for themselves. All program components are online. Students get flexibility without compromising any of the experience.
Admissions Email: [email protected]
Admissions Phone: 713-743-5284
AACSB Accredited: YES

Baylor University's Hankamer School of Business features an excellent online MBA in Texas. The Baylor online MBA program is perfect for working professionals. MBA students with high education standards within a flexible schedule will thrive at Hankamer. Enrolled students seamlessly integrate courses into their daily routine while earning an MBA from a nationally acclaimed institution. MBA students can enjoy program benefits no matter their location. They earn the business degree they've always wanted.
Distance learners in the online MBA program learn from the curriculum taught by the nationally acclaimed faculty on-campus MBA students know. The esteemed faculty is committed to providing leadership skills and relevant business knowledge. Baylor's MBA students advance their careers. Graduate students earn their MBAs while continuing their jobs uninterrupted for one year. In addition to the world-class core courses, students choose from four in-demand concentrations. Are you ready to gain the competitive edge to succeed in today's workplace? Then, you may have what it takes to thrive in Baylor's online MBA.
Admissions Email: [email protected]
Admissions Phone: 254-710-3588
AACSB Accredited: YES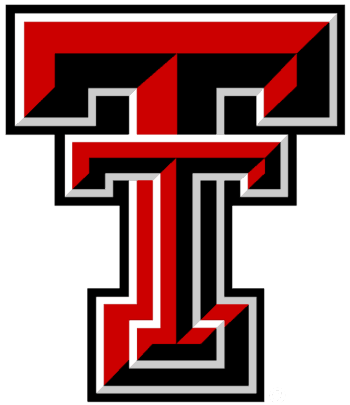 One of Texas's best online MBA programs is offered at the Rawls College of Business Administration at Texas Tech University. The AACSB accredits the online MBA at Rawls College. It empowers aspiring leaders with innovative perspectives and competencies. The program's practical experiences give students the skills to lead many industries. This respected MBA helps graduate students achieve their career goals and increases their earning potential. Regardless of their background, the comprehensive curriculum gives MBA students an in-depth understanding of critical business issues. Distance learners develop strategic decision-making skills.
This program's interactive coursework draws upon real-world scenarios. Enrolled students immediately apply what they learn to their careers. Core classes are foundational building blocks for today's working professionals. The courses include Financial and Managerial Accounting, Financial Management Concepts, Information Technology and Operations Management, and Leadership and Ethics. No concentrations are required. Customizing this online MBA can help students gain niche knowledge and increase their career prospects. Enrolled students can specialize in Healthcare Organization Management, Information Technology, Marketing Analytics, and Marketing Concepts and Strategies. Texas Tech has created an excellent online MBA program.
Admissions Email: [email protected]
Admissions Phone: 806-742-2787
AACSB Accredited: YES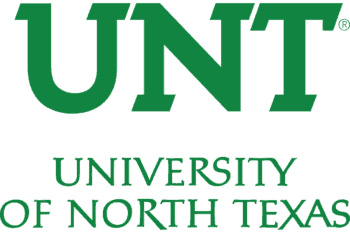 The University of North Texas College of Business provides one of Texas's best online MBA programs. This 36-hour online MBA program features elite classes. All study is administered in a flexible, easy-to-manage, eight-week schedule. Enrolled students benefit from accelerated Fall and Spring semesters followed by a five-week schedule in the Summer. Attractive specializations for MBA students mean learners complete their MBA in Marketing, Sport Entertainment Management, Marketing Analytics, Supply Chain Management, Strategic Management, Organizational Behavior and Human Resource Management, or Supply Chain Analytics in 14 months.
This online MBA gives distance learners broad exposure to skills needed for managing an organization. Business leadership involves establishing an organization's direction, strategies, and comprehensive policies to accomplish its objectives. This curriculum helps students generate sustainable growth of businesses that impact the US economy. Career opportunities for graduate students completing the MBA program are abundant. The excellent online MBA in Texas will have you two-stepping to the admissions office.
Admissions Email: [email protected]
Admissions Phone: 940-565-2383
AACSB Accredited: YES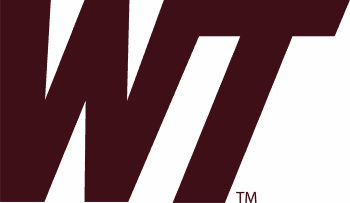 The Paul and Virginia Engler College of Business at West Texas A&M University provides an online MBA with emphases in General Business, Healthcare Management, Computer Information Systems, Management, Procurement Management, and Marketing. West Texas A&M holds is one of the most affordable online MBA within this ranking. The value of this business degree is tangible with a core curriculum that includes classes like:
Accounting for Decision Making,
Strategic Management,
Quantitative Analysis in Business,
Financial Management of Health Care,
Marketing in the Age of Social Networks, and
Information Technology Management.
Students with the qualifying business education experience can waive several hours of prerequisites and complete this degree as a 33-credit hour program. Distance learners who maintained an undergraduate GPA of at least 3.0 do not need to report a GMAT score while applying to the program. All courses within the online MBA offered at the Paul and Virginia Engler College of Business are provided 100% online.
Admissions Email: [email protected]
Admissions Phone: 806-651-2020
AACSB Accredited: YES
Angelo State University's Norris-Vincent College of Business features an excellent online MBA in Texas. Graduates of this stellar program are prepared for leadership roles in the global business community. The entirely online MBA program offers a broad perspective. This curriculum emphasizes organizational decision-making. Distance learners take their careers to the next level. Program instructors help students develop the knowledge and skills needed to move up to management, executive, and administrative positions.
This online MBA program is structured so students can complete their degree in twelve months. It is ranked among the most affordable and fastest online MBA programs in Texas and the US by higher education resource guides. All enrolled students complete ten required courses for thirty credit hours. This degree features no elective courses. Required courses include Management of Information Systems, Advanced Management Accounting, and Legal and Social Environment of Business. Strategic Management in a Global Environment is the program's capstone. ASU hits a home run with this online MBA.
Admissions Email: [email protected]
Admissions Phone: 325-942-2041
AACSB Accredited: YES
Business students have a great connection with businesses in the same state. Not only do business schools have greater notoriety within their vicinity, but many business schools have relationships with nearby businesses. Some MBA students get to work with business leaders while still in school. Let's look at top companies and careers in Texas to see what MBA grads in Texas have to look forward to.
What are Some High-Paying Jobs in Texas that I Can Get With an Online MBA?
As we all know, everything is bigger in Texas. That remains to be true about the state economy too. With a gross state product of over $1.8 billion, the state of Texas even outstrips most country's GDPs from around the world. As far as US state rankings go, Texas' economy is at #2 behind California. Forbes has recently ranked the state of Texas as the second best state for business in the United States with excellence in business costs, quality of life, labor supply, and growth prospects.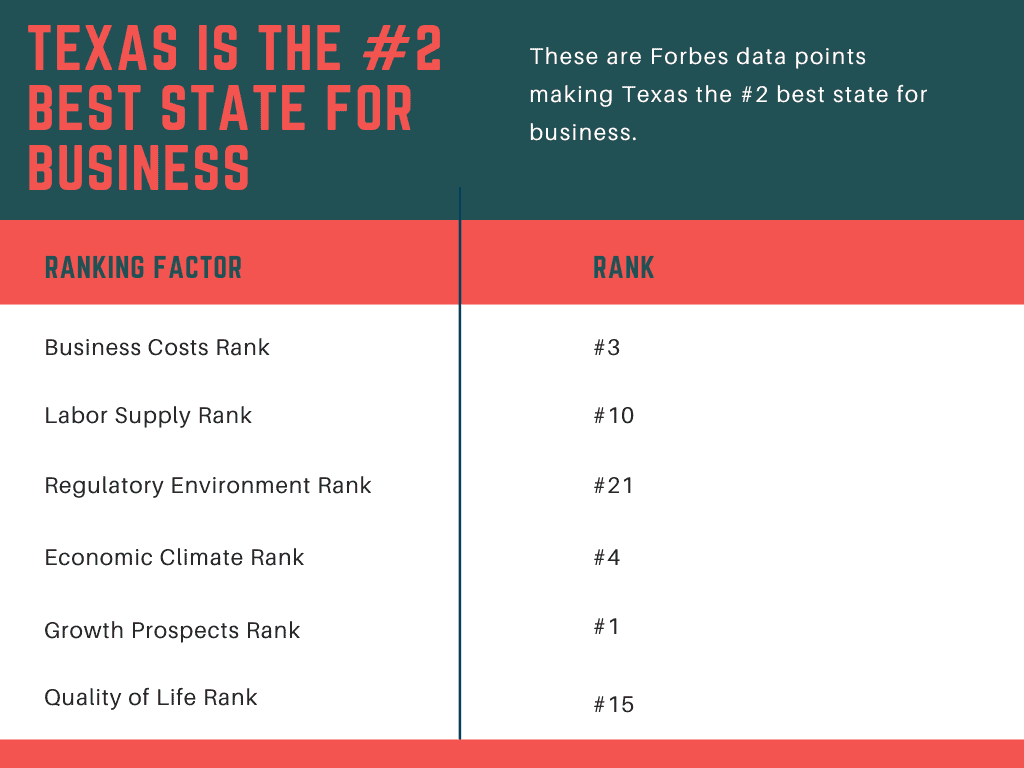 With a booming economy and lots of room for growth, it is no wonder that nearly 1,000 people move to Texas each day. There are some amazing business opportunities in Texas and several positions in business management that top the charts for earning potential in Texas. These management positions are available to properly trained and qualified business leaders who have the education and experience needed to serve in these roles. Many business managers have made it a point to acquire a degree like the online MBA to be capable in the demands that these professions require. Here are some of the best positions for online MBA graduates in Texas.
Training and Development Managers are Successful in Texas
Training and development managers are an integral part of any organization desiring to grow a staff of well-equipped professionals. These business leaders are responsible for helping a business form a model for success and translate business goals into measurable plans that can be executed by employees. These managers will use a classroom setting, on the job training, workshops, conference settings, and more to share this information with organization employees. There are nearly 2,000 training and development managers working in Texas, and the median salary reported for this position is nearly $130,000.
Purchasing Managers are Successful in Texas
Purchasing managers can work within a wide array of business settings. Some purchasing managers are employed by retail organizations while others work in the wholesale markets. These professionals are responsible for directing, planning, and coordinating the activities of purchasing departments and officers within an organization. Purchasing managers can also be known as procurement managers and merchandising managers. These managers should be good communicators who can work within a budget and use creative thinking to solve problems in a purchasing department. Purchasing managers in Texas can easily make six-figure salaries.
Healthcare Managers are Successful in Texas
The world of healthcare is big business all over the world. Advances in healthcare technology and the advances in science and research have given more opportunities than ever for economic growth in this sector. When it comes to the healthcare industry in Texas, there is growth taking place all over. A recent report states that out of the 25 largest employers in Texas, eight are research facilities and hospitals. In Houston alone, the healthcare industry has contributed to $20 billion of the city's estimated impact.
A career as a healthcare manager in Texas is a great position to consider as the Bureau of Labor Services predicts a 20% growth in the healthcare management sector until 2026, which is much higher than the national average. An online MBA in healthcare management is the perfect degree for this lucrative and rewarding profession.
Top Companies and Careers For MBAs in Texas
How Do Online MBA Grads Become a Supply Chain Manager in Texas?
Have you wondered how your electronics get from overseas manufacturers to your local Walmart? Distribution is a complex supply chain system run by supply chain managers. You might be excited about turning logistical challenges into a career path. Supply chain managers help organizations overcome logistical issues by driving efficiency and lowering manufacturing, production, and distribution costs. This section will give you insight into this high-growth position, and you will learn how to become one of Texas's best supply chain managers.
What are Supply Chain Managers, and Where Do They Work in Texas?
Supply chain managers oversee the import, export, and often the creation of basic materials and finished products for an organization. They monitor the lifecycle of a product's manufacturing process and ensure that factories have enough supplies for the job. These professionals manage the product flow and distribution from factory to warehouse in various countries. Lockheed Martin Aeronautics, Dell, and KBR are the Lone Star State's three largest manufacturers.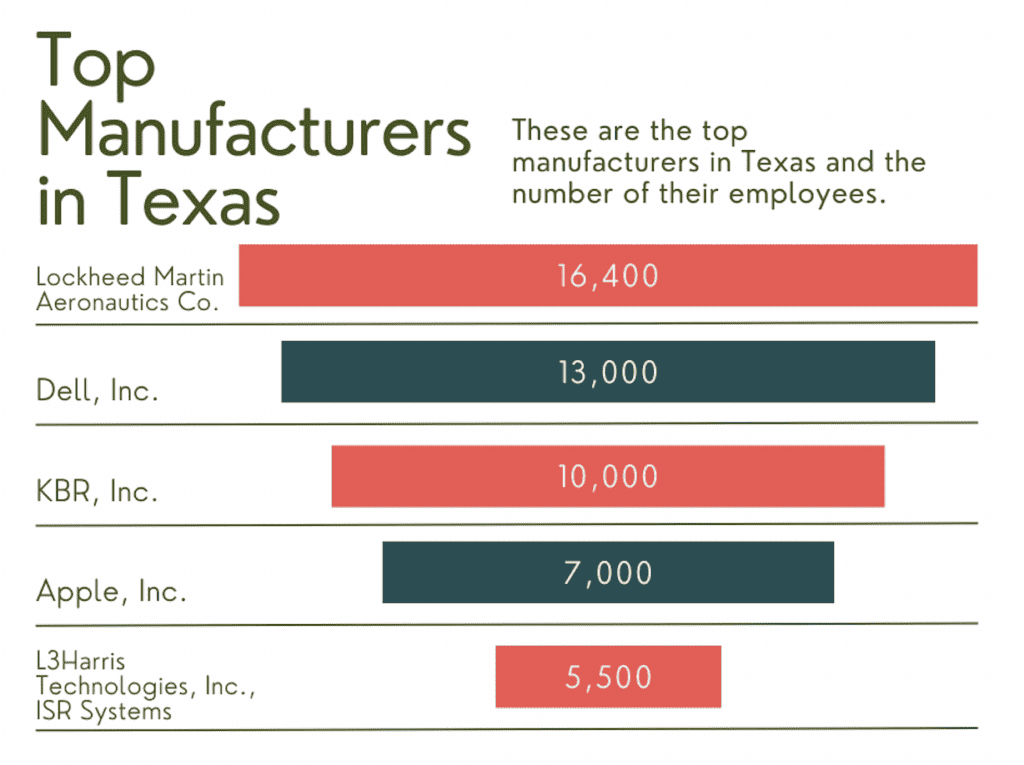 Supply chain managers may hold a leadership role over supply chain analysts in an organization. If working for an international firm, they manage operations overseas using software tools like Oracle or SAP. The managers communicate with teams by phone calls, texts, and emails. Larger companies with robust supply chains employ managers focused on a business area like demand planning or logistics.
Managers overseeing a supply chain in Texas will typically work in an office environment where they can maintain day-to-day operations. Offices can be in a company's headquarters (with other departments) or a production facility. Supply chain managers occasionally travel to other manufacturing sites or meet with new vendors to source raw material suppliers.
What are a Texas Supply Chain Manager's Tasks and Responsibilities?
If you become a supply chain manager, be prepared to manage teams and lead the strategy toward more efficient and cost-effective production timelines. Your day-to-day tasks will vary, but they will include the following duties:
Manage manufacturing and distribution processes.
Work with procurement buyers, vendors, and managers to source the correct materials or products.
Negotiate contracts with vendors, contractors, suppliers, and customers.
Use software to track materials from factory to warehouse.
Leverage data analytics to analyze the performance of products, forecast demand for inventory, and measure against the economy.
Cut costs at every level while ensuring quality and meeting sustainability goals.
Develop new and nurture existing relationships with partners and suppliers.
Innovate the supply chain process and efficiency.
Stay current on trends and developments in technology sectors.
What is the Salary and Job Outlook for Texas Supply Chain Managers?
Supply chain managers come in at a higher level than supply chain analysts. You will have greater responsibilities and expectations to lead teams and implement cost-cutting strategies.
The US Bureau of Labor Statistics reports you can expect to earn an annual salary of $109,000.
The projected job growth rate between 2022 and 2032 is 18 percent. This rate is much faster than the average of three percent. These figures mean there will be plenty of supply chain management jobs in the upcoming years as e-commerce retail grows alongside complex supply chain issues.
How Do Online MBA Grads Become a Healthcare Manager in Texas?
The healthcare field in Texas is expected to increase to help care for a rapidly aging baby boomer population. This development will spur an abundance of employment opportunities in patient care. Properly trained professionals ready to supervise patient treatment and managed healthcare will be prominent in Texas. Healthcare managers are in high demand. They plan, direct, and oversee health services and manage healthcare professionals. Are you living in Texas and interested in the healthcare industry? Do you feel comfortable in leadership positions? An online MBA degree in healthcare management or administration might be your right prescription.
What do Healthcare Managers in Texas do?
Texan healthcare managers are supportive and compassionate. Like all healthcare professionals, their highest priority is helping patients feel better. Healthcare managers have good business sense and solid communication skills. They must communicate effectively as a person's health hangs in the balance. As healthcare managers, professionals must be equally comfortable working alone or as team members. These managers are tasked with making critical decisions and upholding the standards and policies of a medical facility, clinic, or hospital.
Healthcare managers hold many different positions in Texas. These professionals work as Healthcare Analysts, Healthcare Department Managers, Dental Officer Managers, Clinical Trial Investigators, Public Policy Analysts in Healthcare, and Community Relations Specialists.
How Does Healthcare Management Compare to Other Related Business Fields?
There is much overlap in how people consider health information managers, healthcare managers, and organizational administrators. There are some primary differences to consider:
Administration jobs typically occupy a unique skill set with specific roles and responsibilities. The main difference between healthcare management and healthcare administration includes management focusing on financial strategy and overall business efficiency.
Administration includes overseeing day-to-day operations. Professionals working in healthcare management might operate consulting firms, direct outpatient clinics, or act as hospital CEOs. Administrative tasks include purchasing equipment, drawing staff schedules, and overseeing departments like Human Resources (HR).
What Are Some of the Top Healthcare Organizations to Work for in Texas?
A quick online search will present you with the best healthcare companies to work for in Texas. The variables considered are salary data, the organization's financial health, and employee diversity. Some of the best places to work in Texas if you are a healthcare manager include USMD Health System, CHRISTUS Health, and Orthofix.
How do I become a Healthcare Manager in Texas?
Employers need healthcare professionals who are prepared to grow as leaders. Employers also want leaders who understand the trends driving today's healthcare market and the future role of managed care. This element is quickly becoming the industry standard for providing healthcare benefits. Healthcare management students can pursue degree specializations in leadership, medical assisting, managed care, and more. Undergraduate and graduate degree programs can help future business leaders prepare for administrative and management roles in healthcare.
Graduates with a healthcare management degree gain an added advantage in the workforce by pursuing recognized industry certifications. Some of the nation's top master's degrees in healthcare management give students the chance to earn optional credentials through certification exams and additional coursework like the following:
Healthcare management students enhance their academic experience and customize their degrees to fit their career goals. Through their leadership, graduate students go on to help improve the quality of patient care at their organizations and make a difference in the lives of the patients they serve.
What Can I Expect to Make as a Healthcare Manager?
How much healthcare managers make depends on their experience level, degree earned, state where they work, and specific roles within their medical organization.
The Bureau of Labor Statistics (BLS) reports the average salary for healthcare managers is $104,000 per year nationwide.
Does Texas Have Good Business Schools?
Texas is the second-largest state in both size and population. California has more residents, while Alaska is geographically larger. The Lone Star State offers business students excellent academic programs. Here are some of Texas's noteworthy business schools:
The McCombs School of Business annually earns a position among the best business schools in the United States. Its program menu includes undergraduate, Master of Science in Finance, MBA, Executive MBA, Master in Professional Accounting, and Ph.D. programs. The B-school boasts an exceptional staff, a robust curriculum, and many opportunities for experiential learning.
The Rawls College of Business at Texas Tech offers undergraduate, MBA, and Ph.D. programs. This B-school is famous for its solid focus on innovation, experiential learning, and entrepreneurship. Tech's Rawls College of Business is a research-based school that equips purpose-driven leaders through accessible and engaging programs.
The Bill Munday School of Business features undergraduate degrees in marketing, accounting, management, and finance. The B-school also offers an MBA program. Program leaders emphasize ethical leadership, hands-on learning, and community involvement. The Munday School of Business combines liberal arts and business skills to prepare tomorrow's business leaders for successful careers.
What Will I Spend on an Online MBA in Texas?
Many top online MBA programs in Texas feature identical classes, instructors, and curricula as their on-campus counterparts. Distance degrees have the added convenience of remote classes. Some online MBA programs include synchronous classes. Like traditional courses, these classes are taken at specific times with a live connection to the professors. Other formats feature asynchronous classes, including pre-recorded lectures and online learning management platforms, allowing students to access lessons anytime and anywhere.
Online MBA programs in Texas vary widely on tuition rate, program length, admission requirements, and available specializations. Comparing and contrasting these factors can be intimidating for prospective b-school candidates. While investigating programs, be sure to visit websites and research ranking sites that offer a profile of each school's program, the tuition cost, and average graduate debt. You can also find each program's acceptance, graduation rates, and admission requirements. With this information, future graduate students can make a more informed decision on where to pursue their online graduate studies.
Deciding on an online MBA represents a considerable financial investment. Graduate students also spend the time invested. These factors can be barriers to many students interested in pursuing the degree. Due to these potential barriers, most students are looking for a quality education and a good return on their investment of time and money. An online MBA in Texas costs, on average, $815 per credit hour. This amount is below the national average of $820 per credit hour.
Several online MBA programs in Texas help students seeking a more affordable program. Texas has some B-schools that cost less than $600 per hour and some that cost under $400 per hour. Lamar University offers one of the most affordable online MBA programs in the east Texas city of Beaumont. Students enrolled in the online MBA at Lamar spend under $400 per credit hour. That price is less than half the state and national averages.
Affordability of Online MBA programs in Texas
The top online MBA programs in Texas are readily available for around $7,000 to over $100,000.
| School | Affordability |
| --- | --- |
| Rice University | $$$$ |
| University of Texas at Dallas | $$ |
| Southern Methodist University | $$$ |
| Texas Christian University | $$$ |
| University of Houston | $$ |
| Baylor University | $$$ |
| Texas Tech University | $$ |
| University of North Texas | $ |
| West Texas A&M University | $ |
| Angelo State University | $ |
This is a list of the top Online MBA programs in Texas and the affordability of their base tuition. $ = $0-$19,999; $$ = $20,000-$49,999; $$$ = $50,000-$99,999; $$$$ = $100,000+
Affordable Online MBAs in Texas
These are the top three affordable Online MBA programs in Texas with AACSB accreditation. They offer top affordability and academic excellence.
Angelo State University
Tarleton State University
University of Texas of the Permian Basin
What Are the Major Industries in Texas?
Texas's economy is the second largest by GDP in the United States, bested only by California. The Lone Star State features a gross state product of $2.3 trillion as of 2022. In 2023, Texas led the United States with the most Fortune 500 companies, with 55 total. Texas grosses more than $329 billion a year in exports. That amount bests the exports of California ($185 billion) and New York ($100 billion) combined.
Texas maintains the 9th largest economy among nations of the world by GDP. The state is ahead of Australia, Canada, South Korea, and Russia.
Four large industries shaped Texas's economy before World War II. Oil, cattle and bison, cotton, and timber combined to put the Lone Star State's economy on the map. The first enterprise to enjoy significant success in Texas was cattle and bison. In the pioneering days of Anglo-American settlement, animal hides and furs were the significant products harvested from cattle. Beef was not yet famous in the United States. However, Texas entrepreneurs initiated the beef industry. Demand steadily increased. The cattle industry saw its most significant financial success in the 1870s and 1880s.
Today's Texas economy relies heavily on manufacturing, information technology, oil and natural gas, agriculture, aerospace, defense, biomedical research, fuel processing, and electric power.
Why Should I Consider an Online MBA in Texas?
An online MBA in Texas offers many advantages. These perks include networking opportunities, a salary boost, skill enhancement, and career advancement potential. Promotion into senior management jobs, especially in investment banking, often requires an MBA. Ambitious students face hurdles with traditional on-campus MBA programs. A student's work and personal life may not mesh with a conventional schedule. The commute time required for on-campus class attendance is another factor. Full-time and on-campus programs take two years to complete.
Some B-schools offer accelerated MBA programs and course waivers to experienced professionals. Imagine gaining all the benefits of a quality online MBA while finishing the degree in as little as one year. If work and other life responsibilities prevent you from enrolling in a traditional on-campus program, an online MBA in Texas is the way to go.
Related Resources:
Best No-GMAT Online MBA Programs
Best EMBA Programs
Best 1-Year Online MBA Programs