"Texas our Texas, all hail the mighty state! Texas our Texas, so wonderful so great!" There may be no state in the nation that has more folks prouder to be where they are from than the Lone Star State. Over 28 million people call Texas home. Out of that sizeable population, there are many people groups represented within large cities like Houston and Dallas, which are home to some of the most diverse communities and colleges in the world. But thanks to the best online MBA programs in Texas, students from around the country and globe can take part in this rich and exciting education community.
The state's history is a fabled one as stories about the Texas Rangers, the Alamo, and Sam Houston are treasured by many a Texan. Texas holds the distinction as being the only state in the U.S. to ever be its own republic before being voted in as the 28th state on December 29, 1845.
Dwight D. Eisenhower, Lyndon B. Johnson, and George W. Bush share two things in common: all men served as President of the United States, and all men were born in Texas. With such a large population, you can be sure that many famous celebrities have come out of Texas, including George Jones, Tommy Lee Jones, Buck Owens, Janis Joplin, Gene Autry, and Stevie Ray Vaughn.
Recommended Online MBA Programs for 2022
Explore our featured online programs to find the right match for you today.
The Online MBA
Besides familiar names, the state of Texas also produces some excellent online MBA degrees at the state's best colleges and universities. Some of the top universities reside in Texas, with proud alumni spanning the globe. Many students travel far and wide to complete undergraduate degrees. After graduating and starting a career, with an advanced degree on the horizon, online MBA programs allow students to follow their education path without having to relocate. And with flexible, prestigious, and affordable programs available, students don't have to break the bank. Here is a comprehensive list of the five best online MBA programs in Texas.
Methodology
To find the best Online MBA programs in Texas, more than 570 US-based online MBA programs were researched and ranked. After identifying the programs residing within the state of Texas, each program was strictly measured by their affordability, reputation, and convenience.
Affordability
Affordability is directly related to the online MBA program's base tuition rate. This data was pulled from each university website. The base tuition is calculated for the entirety of the degree, excluding fees, books, or lodging. To find the Affordability Score, this figure was placed on a 100-point scale and then inverted. This score attributes to 33% of the final ranking score.
Reputation
The reputation was calculated by researching national MBA ranking sources: US News and World Report, The Economist, and Businessweek. Each ranking was converted to scores on a 100-point scale, then scores for each MBA were averaged to find a balanced consensus on their reputation. This averaged score was placed on a 100-point scale for the Reputation Score, and attributes to 33% of the final ranking score.
Convenience
The convenience for every online MBA is based upon if the degree can be completed 100% online, as well as if the school waives or omits the GMAT/GRE requirement during the admission process. The Convenience Score attributes to 33% of the final ranking score.

Prairie View A&M University provides the best online MBA program in Texas through the College of Business. It is a high priority of the business school at Prairie View A&M University to give business graduate students the knowledge and skills they will need to succeed in for-profit and not-for-profit organizations. The online MBA integrates the most important business disciplines to offer a high-quality educational experience that a manager will require to assume a leadership role as an entrepreneur or executive. Core courses like Managerial Accounting, Marketing Management, Managerial Communication, Management Information Systems, Production and Operations Management, Managerial Economics, Strategy and Policy, Theory of Financial Management, Organizational Behavior, and Quantitative Analysis are just some of the 100% online courses offered to students within this program. The AACSB-International finds the business school worthy of its business accreditation and the tuition rate for the degree rests at just over a very attractive $10,000. Prairie View A&M University is home of the Panthers.
Affordability Score: 98.29
Convenience Score: 100.00
Reputation Score: 15.24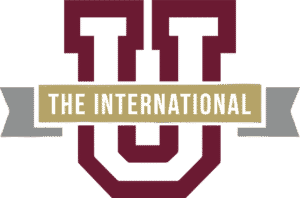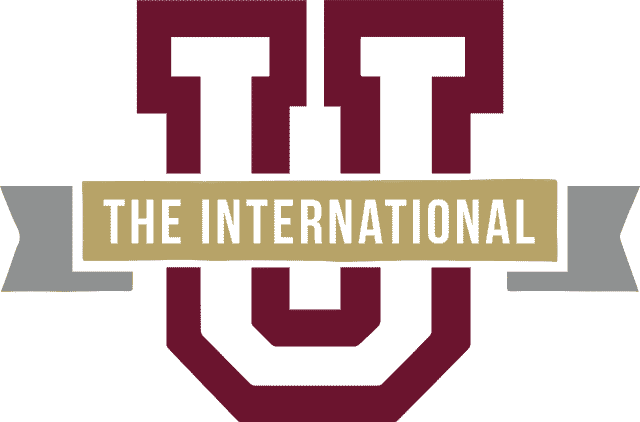 The A. R. Sanchez, Jr. School of Business at Texas A&M International University delivers an online MBA with emphases in International Banking and Finance, Management, International Business, and International Trade & Logistics. Online MBA students looking for a Spanish-speaking degree can choose the International Business in Spanish program that the business school provides. If you are interested in an online MBA that has zero campus visits attached to it and does not require program candidates to report a GMAT placement test score, this may be the program you have been looking for. At just over $10,000 in tuition, this online degree is backed by the A. R. Sanchez, Jr. School of Business' exemplary business accreditation through the AACSB-International. The 30-credit hours of the program consist of ten courses delivered 100% online. Texas A&M International University is an incredible school which got its start in 1969. The university's campus is located in Laredo, Texas and 7,884 students currently call themselves Dustdevils.
Affordability Score: 98.22
Convenience Score: 100.00
Reputation Score: 15.24

The Naveen Jindal School of Management at the University of Texas at Dallas delivers an exceptional online MBA. The business school offers excellent concentration choices for distance learners, including Accounting, Business Analytics, Systems Engineering & Management, Energy Management, Strategic Management, Finance, Healthcare Leadership and Management, Real Estate, Information Technology Management, Marketing, Innovation & Entrepreneurship, Internal Audit, International Management, and Leadership in Organizations. While this 53-credit hour program is the least-affordable of this ranking, the quality of this online MBA shines through. The AACSB-International accredits the business school, and there are absolutely no on-campus residencies required. The Naveen Jindal School of Management is also among the U.S. News and World Report's Best Business School, nabbing the 38th spot among the nation's best. Businessweek also credits the business school as being among the top 50 in the United States. Nearly 30,000 students are currently seeking degrees within the undergraduate through doctoral levels at the University of Texas at Dallas.
Affordability Score: 63.11
Convenience Score: 75.00
Reputation Score: 100.00

The Paul and Virginia Engler College of Business at West Texas A&M University provides an online MBA with emphases in General Business, Healthcare Management, Computer Information Systems, Management, and Marketing. West Texas A&M holds the distinction as being the most affordable online MBA within this ranking. The value of this business degree is tangible with a core curriculum that includes classes like Accounting for Decision Making, Strategic Management, Quantitative Analysis in Business, Financial Management of Biotechnology and Health Care, Marketing in the Age of Social Networks, and Information Technology Management. Students with the qualifying business education experience can waive several hours of prerequisites and complete this degree as a 31-credit hour program. Distance learners who maintained an undergraduate GPA of at least 3.0 do not need to report a GMAT score while applying to the program. All courses within the online MBA offered at the Paul and Virginia Engler College of Business are provided 100% online.
Affordability Score: 100.00
Convenience Score: 75.00
Reputation Score: 15.24

An online MBA with specializations in Energy Management and Accounting is offered at Midwestern State University's Dillard College of Business Administration. The business school at MSU has designed this program to be completed by taking 39-60 credit hours of 100% online coursework. The degree will open the door for professional career opportunities in the modern dynamic, complex, and challenging world of global business. This online distance degree equips its business graduates with the knowledge, competencies, and skills they will need to achieve their professional business ambitions and objectives. The online degree is especially valuable for students wanting to advance their careers through management opportunities within a broad spectrum of organizations. Students will be exposed to excellent classes including Financial Accounting, Current Issues in Organizational Behavior, Managerial Accounting, Business Finance, Financial Administration, Organizational Behavior, Advanced Applied Business Statistics, Management Information Systems, and Cost Analysis and Control. The tuition rate for this online MBA is well below $10,000.
Affordability Score: 99.61
Convenience Score: 75.00
Reputation Score: 15.24
What Are Some High Paying Jobs in Texas?
As we all know, everything is bigger in Texas. That remains to be true about the state economy too. With a gross state product of over $1.8 billion, the state of Texas even outstrips most country's GDPs from around the world. As far as US state rankings go, Texas' economy is at #2 behind California. Forbes has recently ranked the state of Texas as the third best state for business in the United States with excellence in business costs, quality of life, labor supply, and growth prospects.
With a booming economy and lots of room for growth, it is no wonder that nearly 1,000 people move to Texas each day. There are some amazing business opportunities in Texas and several positions in business management that top the charts for earning potential in Texas. These management positions are available to properly trained and qualified business leaders who have the education and experience needed to serve in these roles. Many business managers have made it a point to acquire a degree like the online MBA to be capable in the demands that these professions require. Here are some of the best positions for online MBA graduates in Texas.
Training and Development Managers are Successful in Texas
Training and development managers are an integral part of any organization desiring to grow a staff of well-equipped professionals. These business leaders are responsible for helping a business form a model for success and translate business goals into measurable plans that can be executed by employees. These managers will use a classroom setting, on the job training, workshops, conference settings, and more to share this information with organization employees. There are nearly 2,000 training and development managers working in Texas, and the median salary reported for this position is nearly $130,000.
Purchasing Managers are Successful in Texas
Purchasing managers can work within a wide array of business settings. Some purchasing managers are employed by retail organizations while others work in the wholesale markets. These professionals are responsible for directing, planning, and coordinating the activities of purchasing departments and officers within an organization. Purchasing managers can also be known as procurement managers and merchandising managers. These managers should be good communicators who can work within a budget and use creative thinking to solve problems in a purchasing department. Purchasing managers in Texas can easily make six-figure salaries.
Healthcare Managers are Successful in Texas
The world of healthcare is big business all over the world. Advances in healthcare technology and the advances in science and research have given more opportunities than ever for economic growth in this sector. When it comes to the healthcare industry in Texas, there is growth taking place all over. A recent report states that out of the 25 largest employers in Texas, eight are research facilities and hospitals. In Houston alone, the healthcare industry has contributed to $20 billion of the city's estimated impact. A career as a healthcare manager in Texas is a great position to consider as the Bureau of Labor Services predicts a 20% growth in the healthcare management sector until 2026, which is much higher than the national average. An online MBA in healthcare management is the perfect degree for this lucrative and rewarding profession.
Related Resources:
Best No-GMAT Online MBA Programs
Best EMBA Programs
Best 1-Year Online MBA Programs