Ah, spring break – basically the only reason college exists. After a long, brutal winter of studying, spring break is the light at the end of the tunnel, the break that lets you relax, recharge, and prepare yourself mentally for the last few weeks of classes, papers, and exams. That, or an excuse to party for 10 days straight (counting weekends).
Thanks mostly to MTV and teen comedies, college spring break trips have become a rite of passage. When it comes to spring break trip ideas, everyone has their own interests and goals, but by and large, they have one thing in common – sun and fun. Some students are on a tight budget and looking for cheap spring break destinations, and some of the best spring break destinations for college students on a budget show up right here. Some students want their college spring break trips to be luxurious and expensive, so they can live like Instagram stars for a few days. Some just can't wait to get to hit the beach, and some of the best spring break trip ideas are the simplest.
There's something for everybody on the College Consensus Top 15 Spring Break Destinations for 2022. From the best spring break destinations in the US and Mexico, to the Caribbean Islands, here's a big helping of the most ambitious, most exciting, most unforgettable spring break trip ideas for spring break 2022. (Of course, if you're a student at one of the 25 Best Beach Colleges, or one of the Best College Waterparks, you might not need to go anywhere!)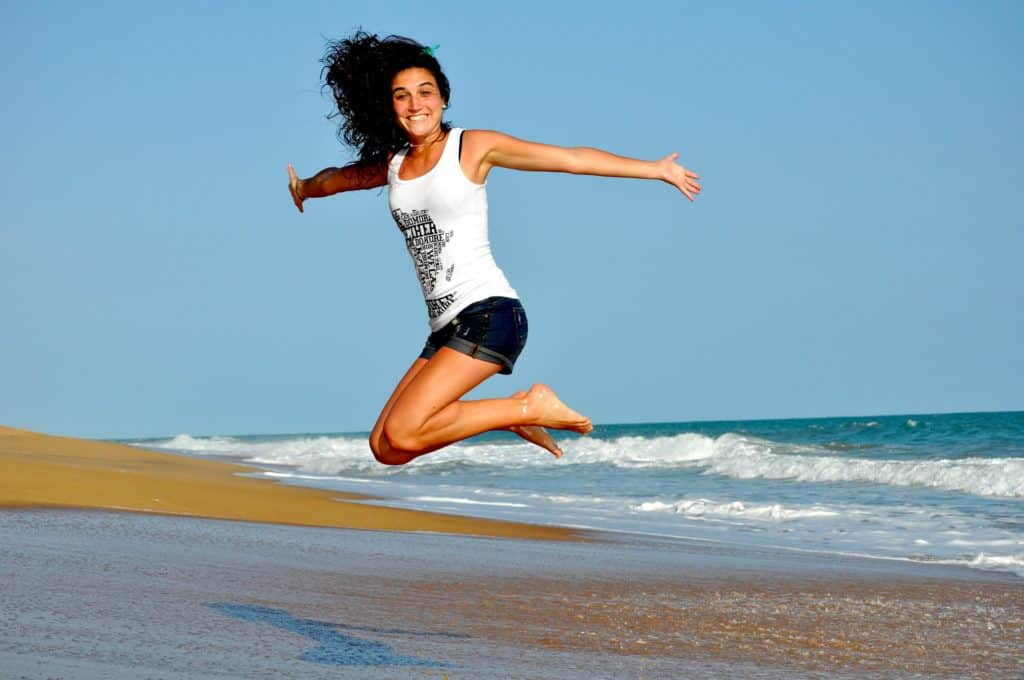 How Did We Rank the Best Spring Break Destinations for College Students?
Is it really up to us to say a Cancun spring break is better than a Bahamas spring break? Can you truly compare a Puerto Vallarta spring break to a Puerto Rico spring break, or force Panama City Beach spring break into a contest with a Cabo San Lucas spring break? Absolutely not. But lots of reputable sources, have, so College Consensus applied the tried-and-true Consensus method to create an aggregate ranking of the best college spring break trips.
To make the Consensus ranking, we tallied up the totals of spring break rankings from:
Bustle
Pennyhoarder
Travel + Leisure Magazine
U.S. News & World Report
Spring break destinations are scored according to how well they performed on all of these rankings to create the ultimate ranking of spring break destinations for college students.
1. Panama City Beach, Florida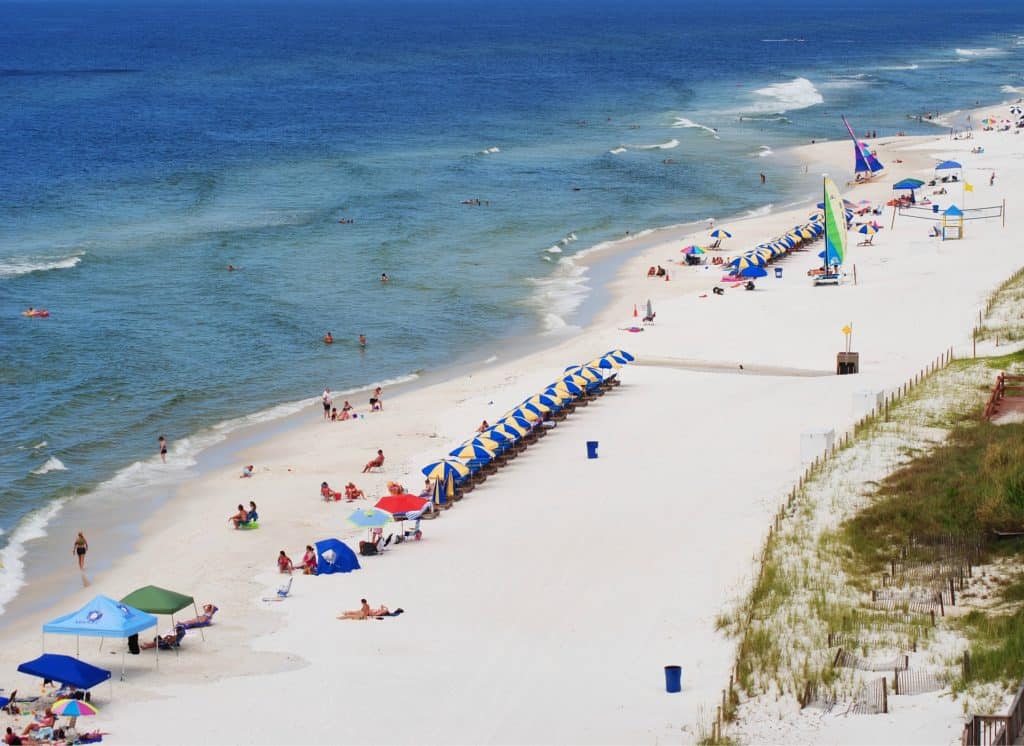 Panama City Beach, Florida is located along the Gulf Coast on the southern shores of the northwest Florida Panhandle. Panama City Beach, Florida claims to be "The World's Most Beautiful Beach", and the "Spring Break Capital of the World" which is easy to understand by simply walking the 27 miles of pristine white sand beaches with the Gulf Coast waters tickling your toes. Panama City is a widely popular vacation for families too, due to its convenient location to many neighboring states.
Panama City Beach spring break is a well-designed event coordinated by the city's hospitality industry and one of the finest spring break destination for college students. During the day, spring breakers hang out at the beach or try to win silly prizes in nearby arcades. Playing mini golf is a well-established favorite activity. Some resorts provide entertainment, Tiki Bars, hot tubs, Ping-Pong, among others. When planning and sorting through spring break trip ideas, check out Panama City Beach spring break.
2. South Padre Island, Texas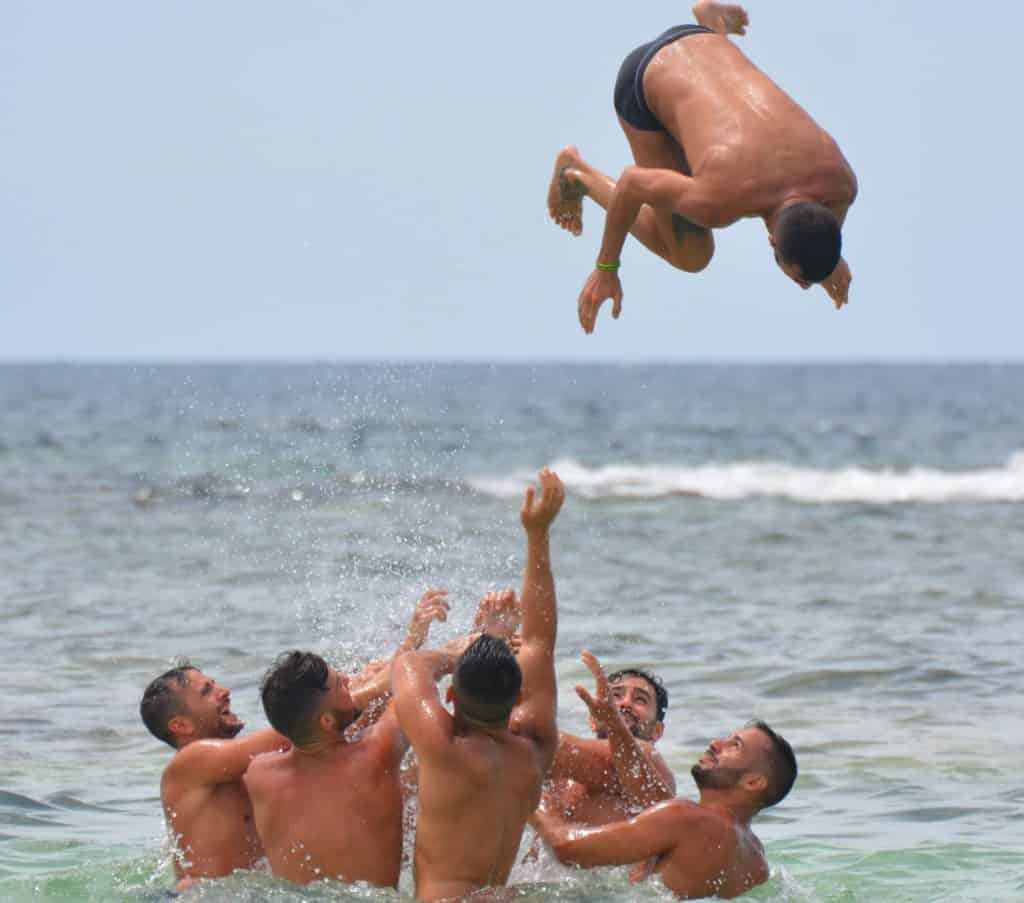 South Padre Island, Texas is located on one of the most southern edges of Texas, on a barrier island. South Padre Island holds the distinction of being the first location not in the state of Florida to draw tremendous amounts of spring breakers. Its popularity was its ability to offer cheap spring break destinations outside of the sunshine state. During the past three decades, South Padre Island officials noted that up to 120,000 spring breakers descend upon the narrow barrier island for fun, sun, and unbeatable nightlife.
Every March, the population of South Padre Island swells tremendously; with July being the most crowded. When spring arrives, spring breakers head to the various water-sport activities available. A partial list includes dolphin watches, watercraft, or even choosing to go horseback riding on the beach. South Padre Island, Texas is considered one of the best spring break destinations for college students on a budget.
3. Daytona Beach, Florida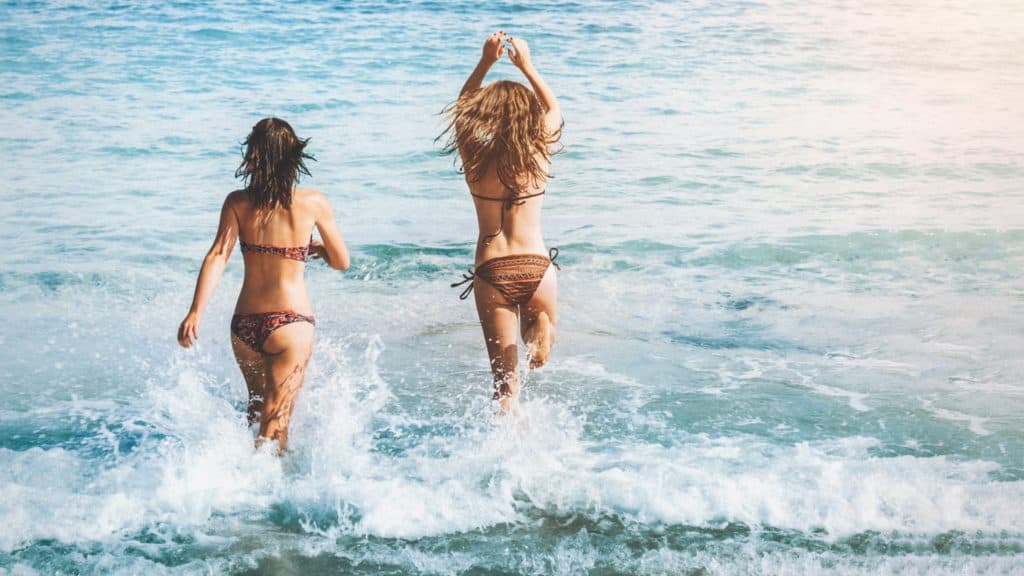 Daytona Beach, Florida is about 50 miles from Orlando's playground – home to Disney, Universal, and SeaWorld. People often refer to it as the original spring break beach that meets the Atlantic Ocean. Daytona Beach is the principal city on what is known as Florida's Fun Coast. Spring Breakers can experience a motorsports haven – Check out the famous Daytona Beach Road Course. Daytona is also home of Embry-Riddle Aeronautical University54.
Daytona Beach, Florida's 23 miles of sandy beaches are famous for the hard-packed beaches because this is the kind of sand that you can drive on. Sixteen miles of their Daytona Beach's sandy beaches are dedicated to motorsports that takes advantage of the hard-pack sand beaches. Red double-decker buses cart spring breakers from restaurant to the bar or the beach, and it is free. Most places to see are in walking distance. Daytona Beach's waterfront includes 20 waterfront parks filled with rides, games and the best food to snack on. If you are exploring spring break destination for college students, check out Daytona Beach, the original spring break party.
4. Myrtle Beach, South Carolina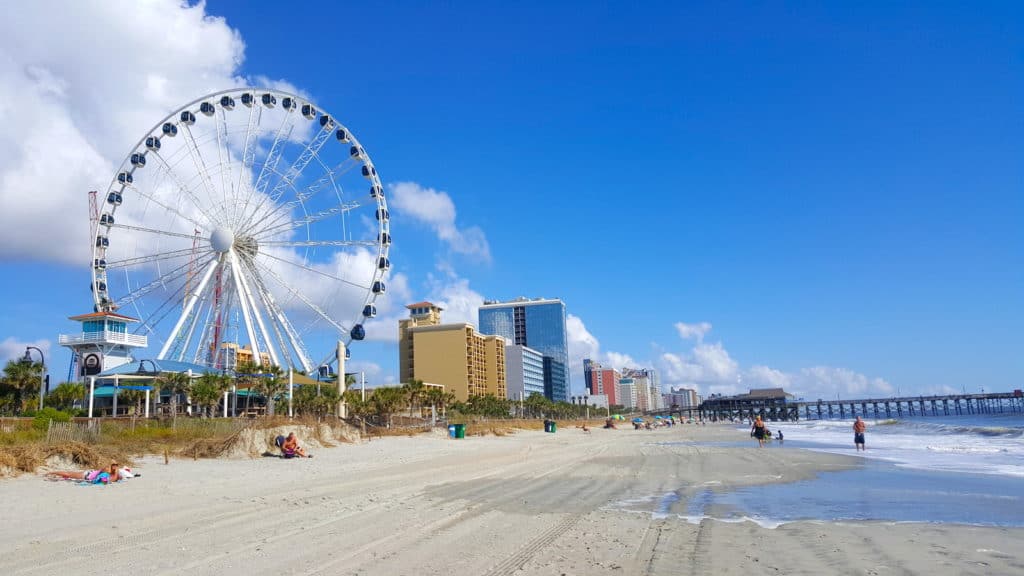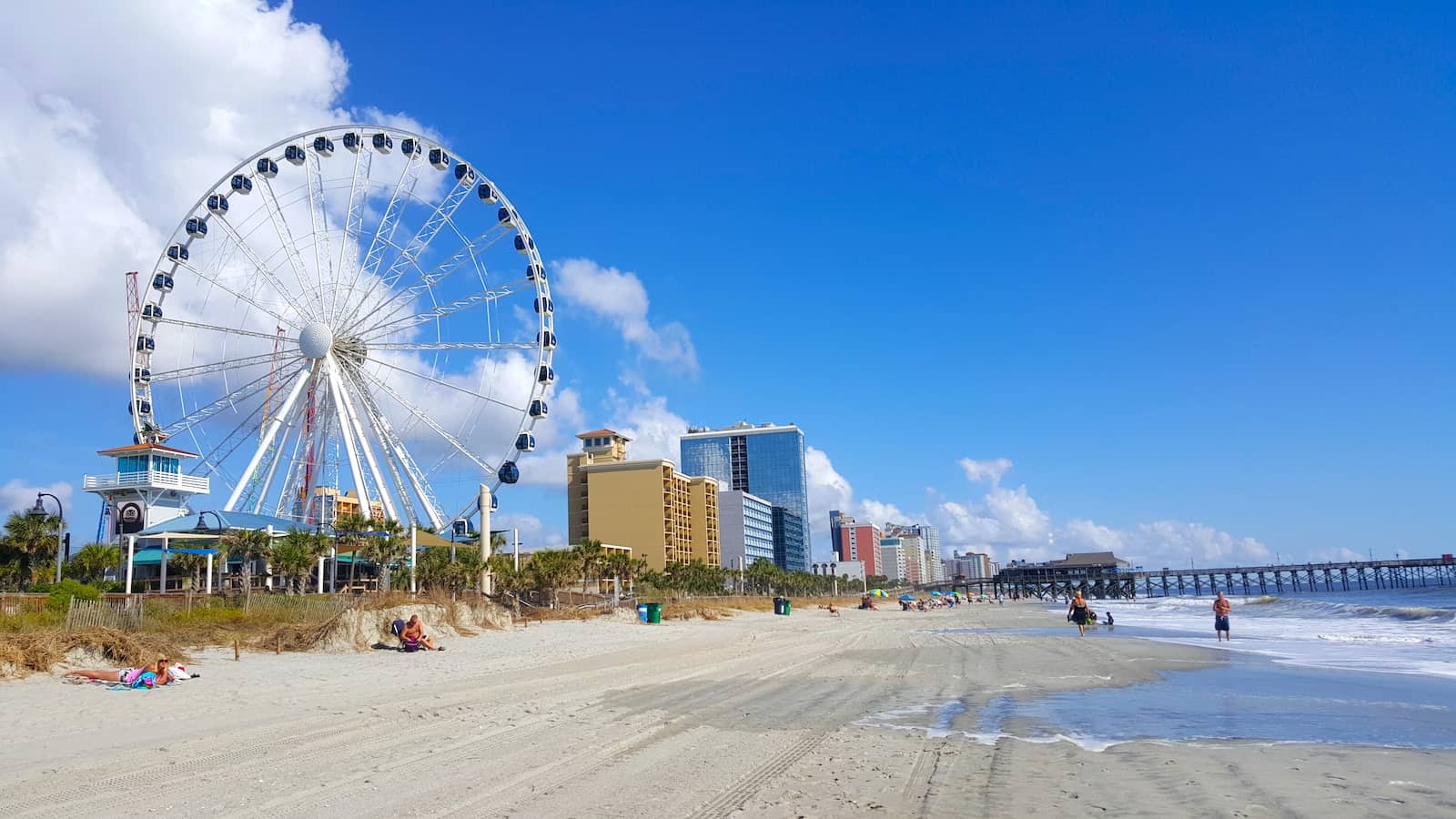 Spring break trip ideas proved college student's time to let loose after to challenging semester. Myrtle Beach is often considered one of the best spring break destinations for college students on a budget. Myrtle Beach is a city along the United State's east coast that is the located halfway between the beginning and end of The Grand Strand– a 60-mile of beachfront running along the northern coast of South Carolina.
Myrtle Beach is one of the most popular spring break destinations for college students. Myrtle Beach is also home to the second quickest growing metro areas in the country, according to U.S, Census estimates. As a result, in addition to hosting the best of spring break trip ideas, Myrtle Beach is considered a major tourist destination year-round with an estimated 14 million visitor yearly. Spring breakers join the beautiful event offerings of a Myrtle Beach excursion. College students in need of a week of rest can enjoy The Coastal Uncorked – a wine and food event to explore while in Myrtle Beach.
5. Ocho Rios, Jamaica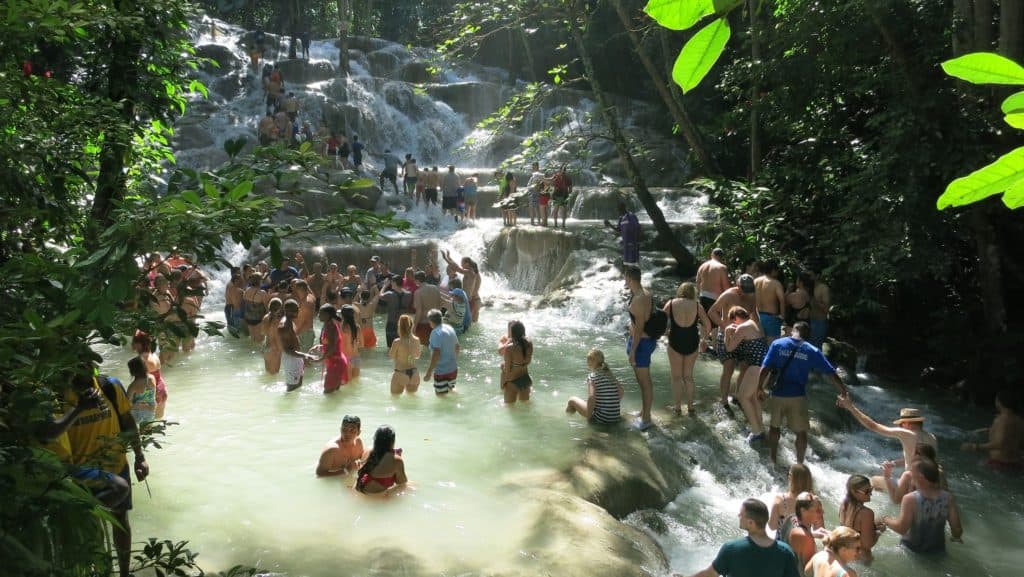 Ocho Rios, which translates to Eight Rivers, what was once a simple fishing village has now become a spring break preferred destination for spring breakers on the island of Jamaica. Ocho Rio is generally considered the place to go for a Jamaica spring break vacation. Spring breakers and vacationers alike have a unique opportunity to visit nearby Columbus Park; the place that claims it is the first place Christopher Columbus first stepped on land. The park includes a plethora of Colonial Spanish structure, surrounded by relevant maritime artifacts to review.
Ocho Rios, Jamaica can also be an awesome port of call for cheap spring break cruises. Jamaica spring breakers can also take advantage of the spring break parties at Margaritaville and Rick's Café. Spring breakers party with others spring breakers from around the world and even Great Britain at partying events that last from day to day. Check out their beachfront food events or the Reggae music playing everywhere. If spring breakers find the motivation, Ocho Rios has something for everyone: Museums, Waterfalls, Beaches, and unbeatable nightlife.
6. New Orleans, Louisiana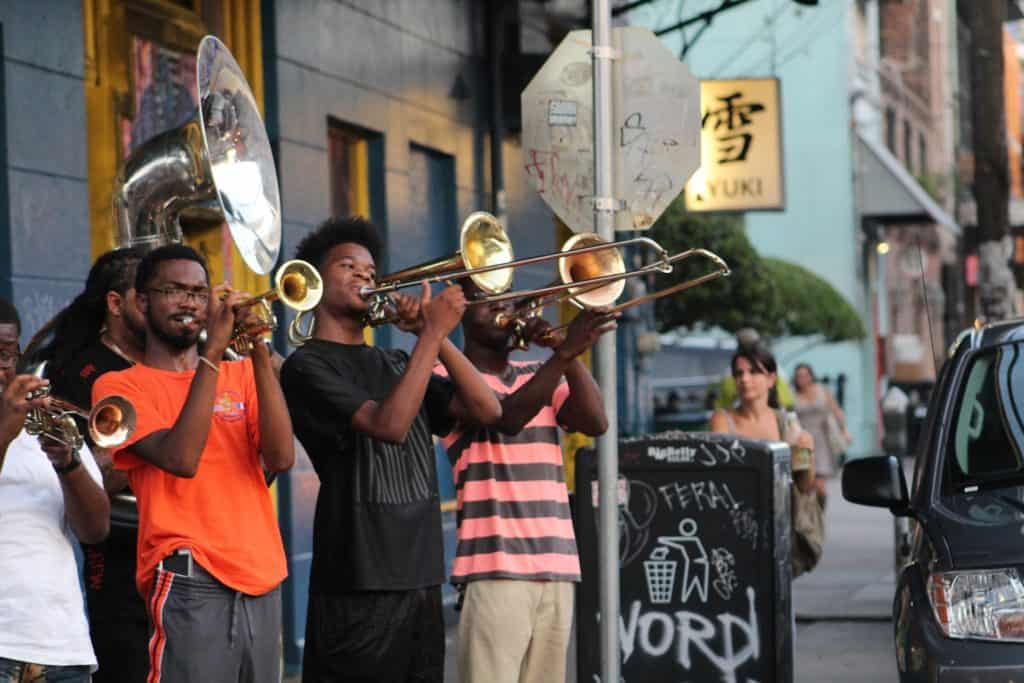 New Orleans is known worldwide for its unique food, remarkable music, and their own distinct local dialect. Perhaps the most renowned attractions found in New Orleans are Mardi Gras, the nightlife found each night on Bourbon Street and the French Quarter. Some consider New Orleans the most unique city in the country with visitors that exceed 10,00,000 annually. While the city of New Orleans has faced devastating natural disasters, its resilience defines the city and all those ready to rebuild. Of course, New Orleans is also the home of Tulane University78, one of the nation's most prestigious research universities.
New Orleans' Bourbon Street is flush with music and bars and a palpable energy pulse. New Orleans' is a great place for spring break destinations for college students -, especially among spring break foodies. Spring Breakers can chow down on jambalaya, Creole food, and muffalettas, as well as succulent amounts of fresh food and melt-in your moth French pastries. Spring breakers can browse boutique-y hotels, outdoor concerts, vintage antique shops and wild weekends for even the most serious partier. Recent polls reveal that New Orleans is among the best spring break destinations for college students on a budget.
7. Nassau, Bahamas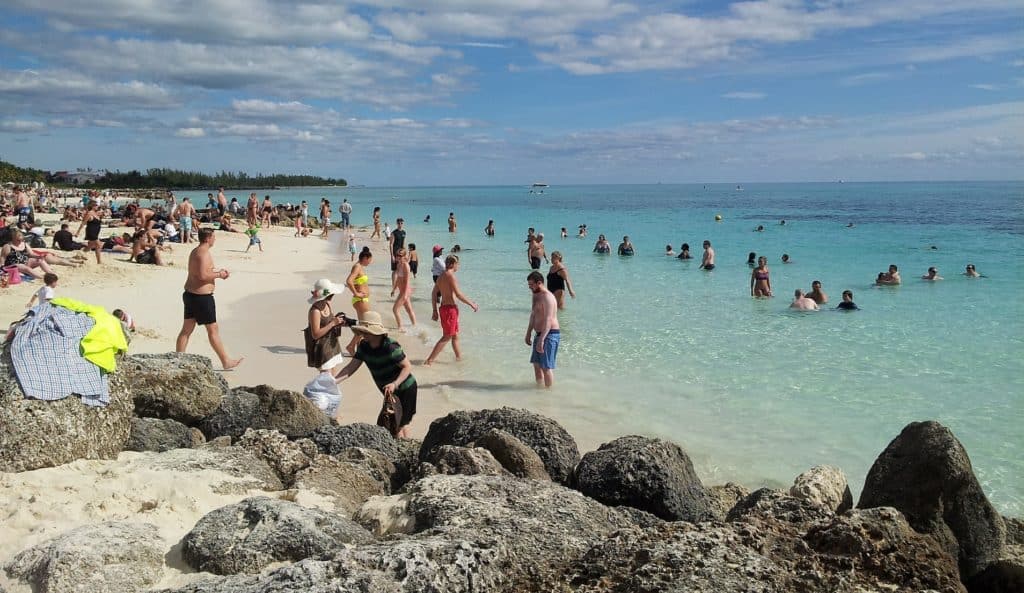 Nassau, Bahamas spring break is fast becoming the ultimate of all spring break trip ideas among Caribbean spring break options. Nassau Bahamas offers the best of both worlds. For those spring breakers ready to party and play every day, a Bahamas spring break offers nonstop action and partying from dawn to dusk. For those who are looking for the calm and peace after a difficult semester can find unique places to relax within the tropical paradise that is known as the Nassau, Bahamas.
A Bahamas spring break destination offers spring breakers a 'platinum pass' to prepay pay for snorkeling, an open bar, dancing contest and local food that will keep you coming back for more. Watch the sunset on pristine white sand beaches that nestle up to brilliant bright turquoise waters. Some of the hotels offering gaming packages and casinos where one can try their luck on a machine or a table.
8. Key West, Florida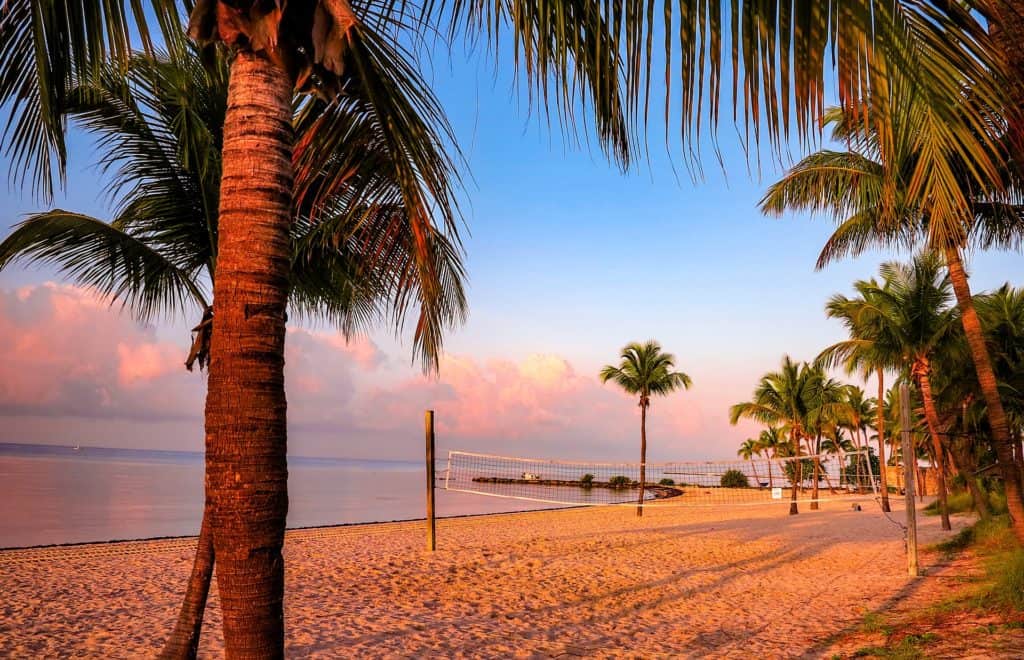 Key West, Florida is the last stop along Florida's keys. Key West is small but a historically rich city which loves to party. In fact, Key West is closer to Cuba (95 miles) than to Miami (129 miles). Key West is an ideal spring break destination – remember that Key West and Miami Beach are the only 2 places in the continental United States to have never experienced a frost or a freeze. Key West is a popular port of call for cheap spring break cruises despite the fact that the entire island's landmass is about 4 square miles.
Spring breakers should plan carefully to ensure they experience the incredible options like A Sunset Cruise, Jet Ski Tours, Parasailing, Dolphin Eco Tours, Snorkeling and boat rentals. Explore the culture. Visit Ernest Hemingway's home where he penned a portion of the A Farewell to Arms. Check out a special Eco Snorkel trip that celebrates Earth Month in April.
9. Cancun, Mexico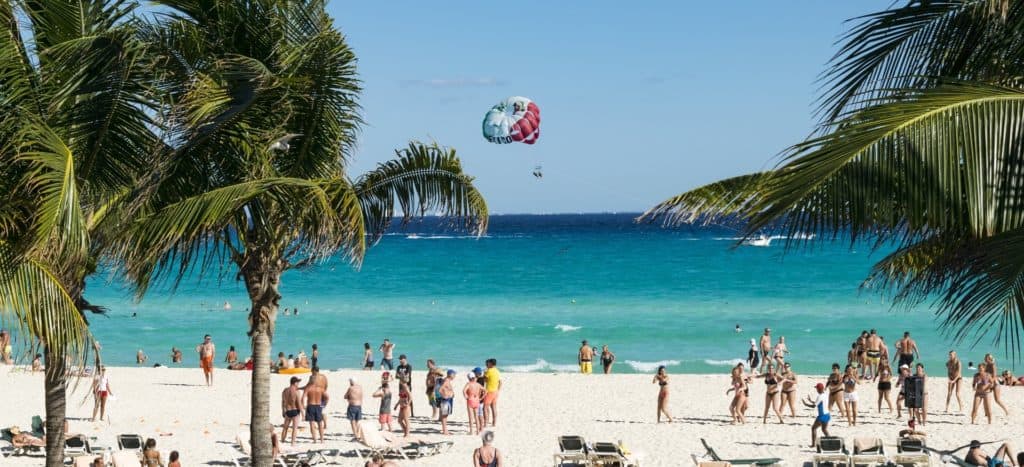 Cancun, Mexico is located on the Yucatan Peninsula, which borders the Caribbean Sea. A Cancun Spring Break takes place in The Riviera Maya – one of Mexico's most eastern points. Spring break trip ideas end when considering what Cancun has to offer college students ready to play. If you want to catch a bit of history during your stay, consider visiting Mayan sites nearby in the Hotel Zone. Beach-loving spring breakers can find the awesome beach parties or ride a variety of water sports. Nighttime partyers should check out the many famous nightclubs located nearby, or hop on a Booze Cruise for which Cancun is famous.
Adventurers enjoying a Cancun Spring Break can test their own limits too. Ride horseback through caves or complete a zip-line canopy tour. To have fun in the sun, visit 'Wet' 'n Wild', the only water park in the area. For thrill seekers, don't miss the Shotover Jet – skimming over the beautiful Caribbean experiencing a magic 360-degree maneuver.
10. Savannah, Georgia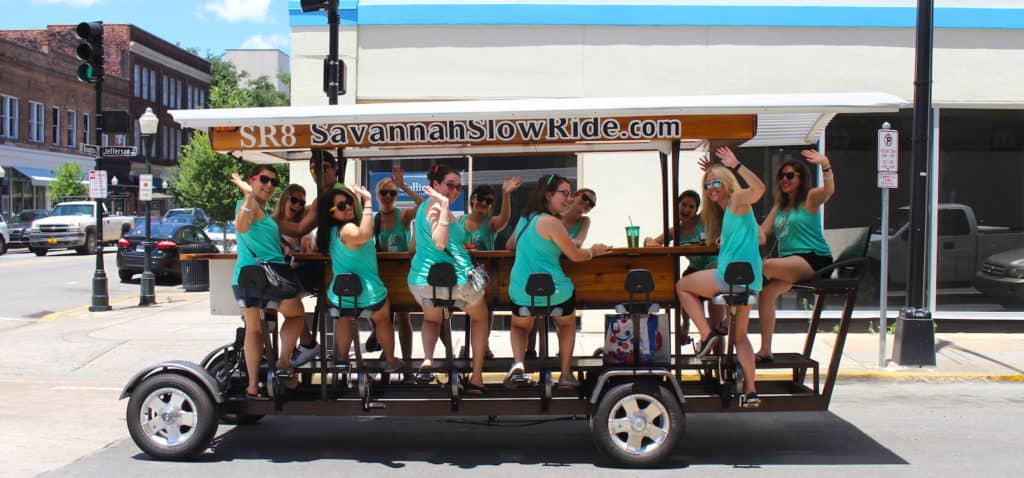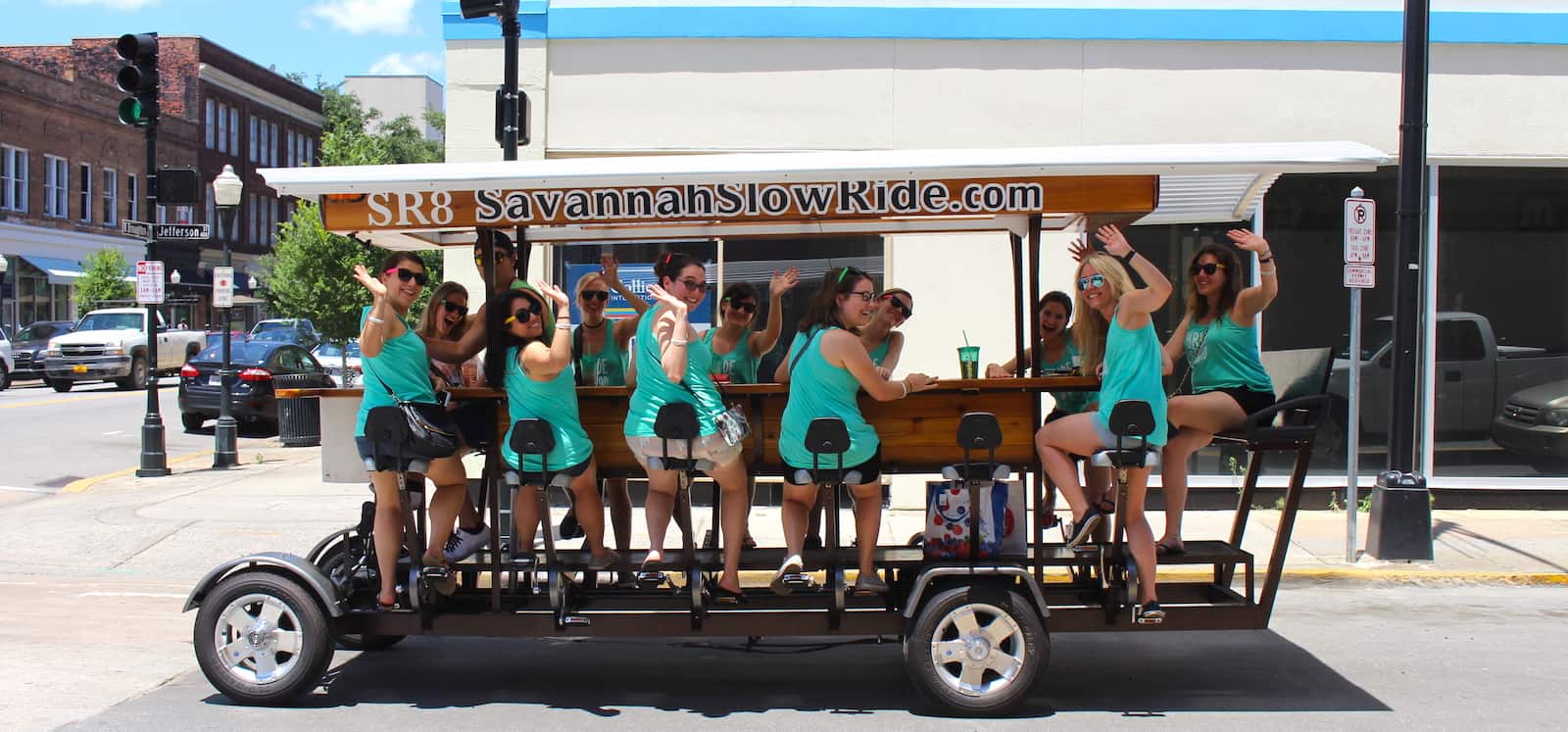 Savannah, Georgia holds the distinction of being the oldest city in Georgia; it was founded in 1733. It is built in a style from a time gone by. It is comprised of squares, each with a different name and a purpose. The city's rich extensive connection to the past is experienced through their famous Savannah Walking Ghost Tour. Spring breakers interested in the occult, or hard to explain sightings, can enjoy this 90-minute tour after munching down on an eclectic variety of foods, including Paula Deen's The Bag Lady.
Spring breakers should checkout theatrical productions or a smooth ride on a paddlewheel boat on the Savannah River. Spring breakers should not miss the Telfair Museums to discover the incredibly rich history of this city. After a day in the sun, relax on a trolley ride through Savannah. Spring breakers looking for something different can try to see Savannah on a Segue.
11. Cabo San Lucas, Mexico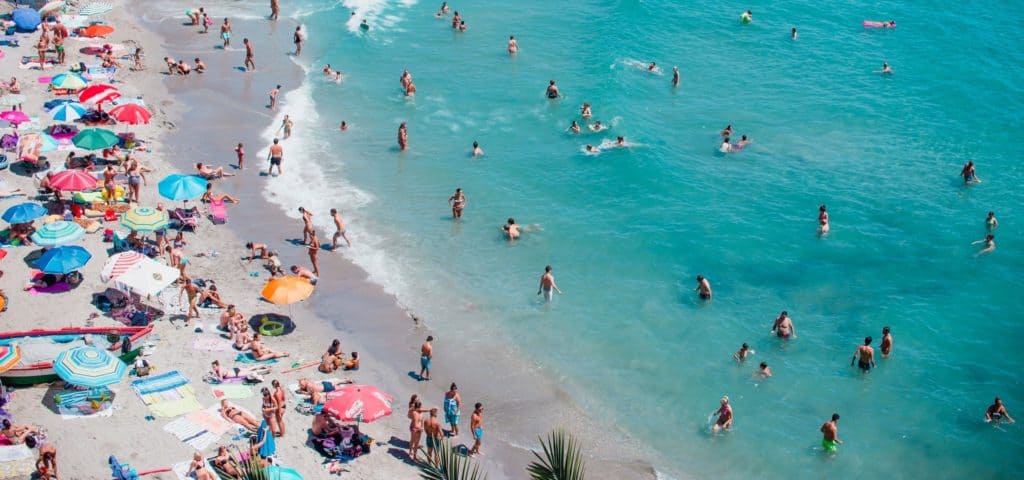 Cabo San Lucas is located on the southern tip of the Baja California Peninsula. Cabo San Lucas spring break is considered one of Mexico's hottest destinations. Cabo San Lucas was once sleepy Pacific Ocean village. Celebrities were the first to find this hidden treasure (take, for example, the 1988 Van Halen single "Cabo Wabo") which is when Cabo San Lucas exploded into the hot vacation spots in the world. Rockers on spring break must check out Cabo Wabo Cantina, a nightclub owned by former Van Halen singer Sammy Hagar.
Spring breakers spend their sunny days on gorgeous beaches enjoying Cabo's infamous day parties. Cabo San Lucas spring break is the perfect spring break destination for scuba overs, or lovers of nearby wildlife like sharks, birds, striped marlin, rays, and Mahi Mahi. One could classify Cabo as cheap spring break destinations because of just how much it has to offer.
12. Puerto Vallarta, Mexico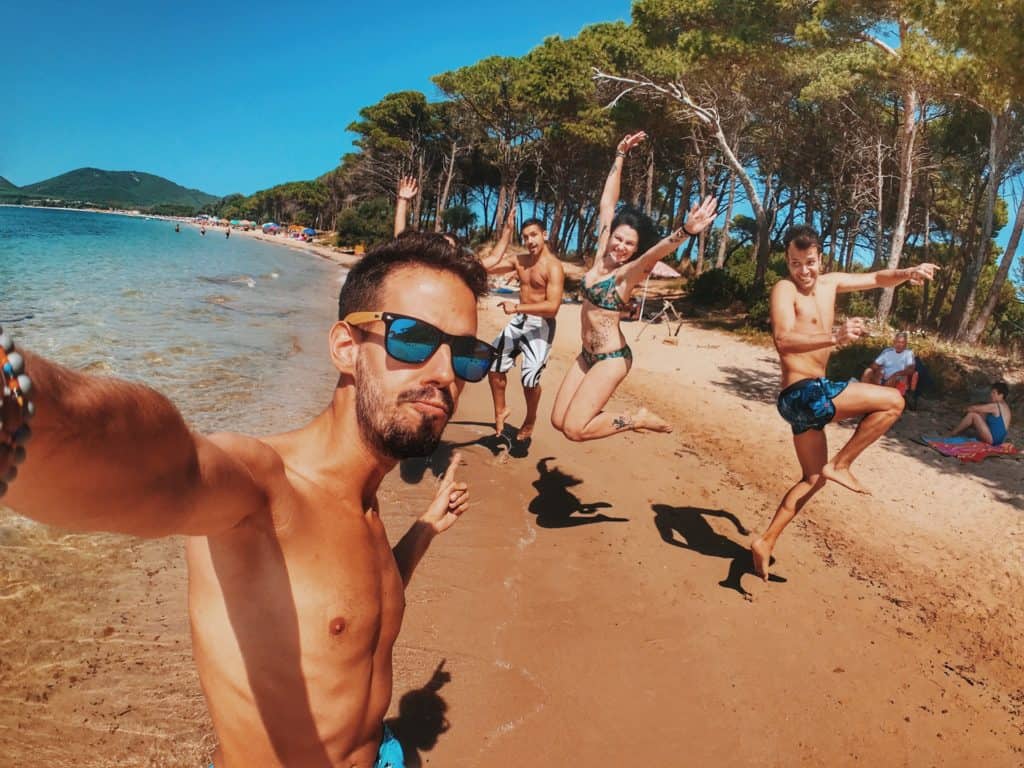 A Puerto Vallarta spring break is a resort Mexican city located on Puerto Vallarta's coastline with the Pacific Ocean. Spring breakers enter the city reminded that Puerto Vallarta is the Friendliest City in World. Tourism, including ground-breaking results from spring breakers, comprises the 50% of the city's economic revenue. The tourist season begins around Thanksgiving and stays strong through when the end of spring brink concludes; which often coincides with the general academic calendar.
A Puerto Vallarta spring break offers students ready to party a world of fun in the sun. Spring Breakers can take advantage of a variety of outdoor activities including exploring nature parks, snorkeling in crystal clear waters and lazing out on the pristine beaches. Many consider Puerto Vallarta one of the best spring break destinations for college students on a budget, due to its easy accessibility by plane and car. Check out their famous beaches, Camarones, Olas Atlas, Los Muertos and Play Boca de Tomates.
13. Clearwater, Florida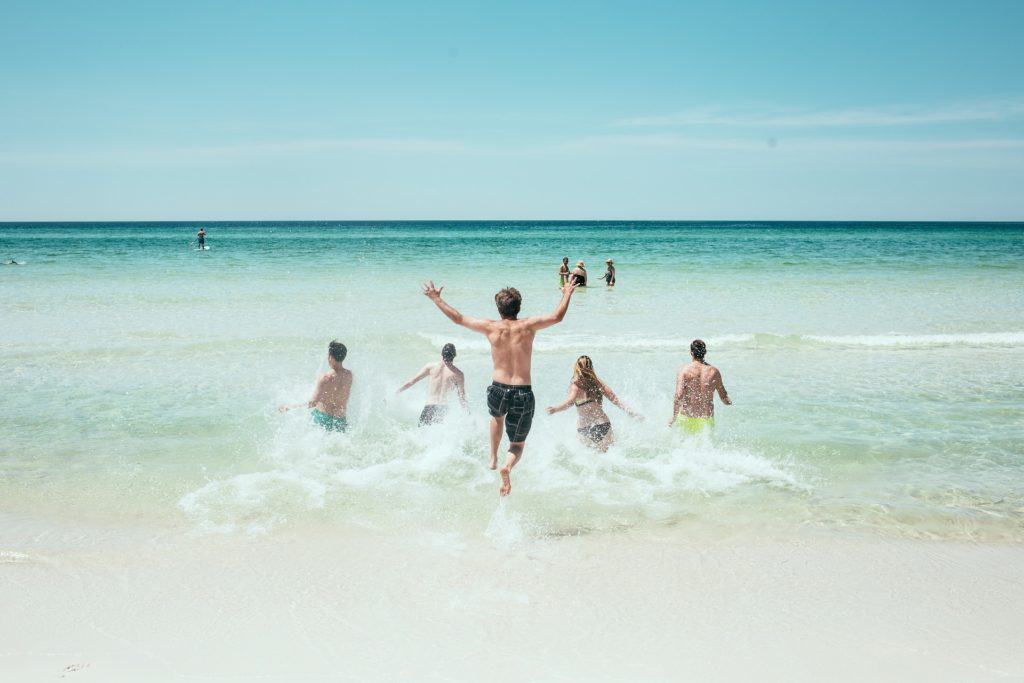 Clearwater, Florida is located on the west coast of Florida's peninsula. The Intracoastal Waterway naturally separates the city of Clearwater with the Clearwater Beach. The Clearwater beach part of the city has the beautiful white sand Gulf Shore beaches. The city is home to a festival that spring breakers can take advantage of all day and all night parties. They can be found on the powdery white sand and beachfront hangouts, shopping, and hotels that cater to the young at heart beach lover. Spring Breakers can join the fun at the Sugar Sand Festival that happens each year on Clearwater Beach.
Ocean lovers can choose from three beaches, North Beach is a residential beach not available to tourists. Pier 60 is the beach for those who love beach and water sports. South Beach is a small area that is monitored to ensure the beach stays calm and relaxing for older or family members visiting. Check out the Clearwater Marine Aquarium to watch some bottlenose dolphins go for a swim.
14. Miami, Florida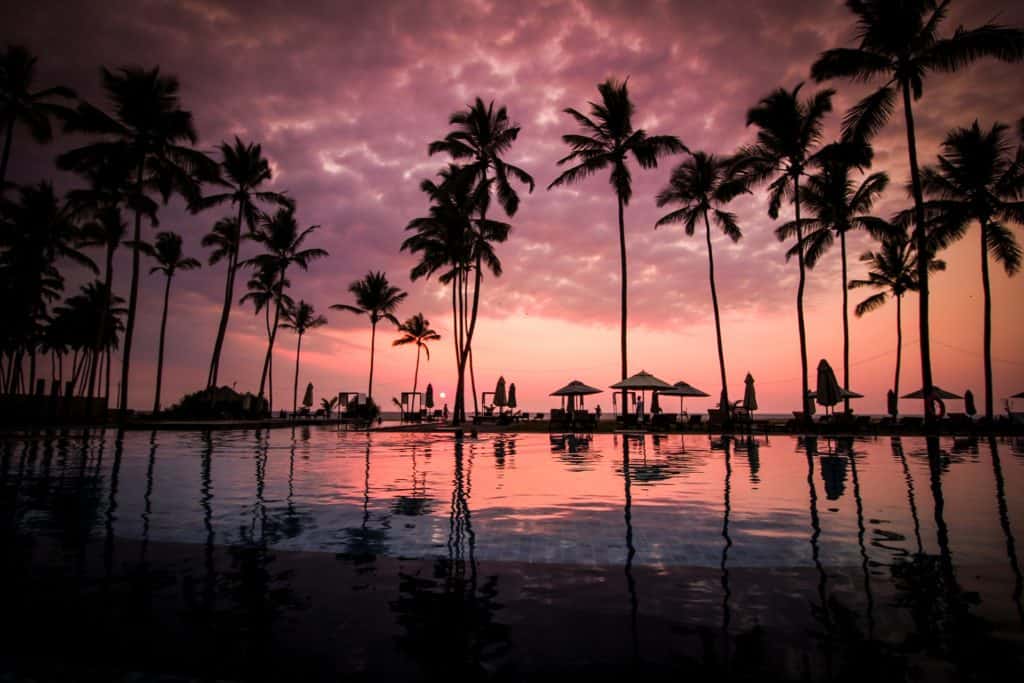 Miami Beach is located on a natural and man-made barrier island that is only separated from several causeways traveling west. The municipality of Miami Beach is the slim piece of land separating the ocean from Biscayne Bay. In Fact, Miami Beach has been considered a beach resort since the 1920s. Spring breakers on college spring break trips generally stay in and around South Beach but expand their destinations at night into the incredible nightlife of Magic City.
South Beach is home to the rich and beautiful, and now you – should you choose to on the best time-tested spring break destinations for college students. Miami is rich with culture, history and art deco architecture. There are museums to explore and the Wyndwood Art Section for artists and art lovers. Of course, students at University of Miami78 orFlorida International University68 don't have far to go at all!
15. San Juan, Puerto Rico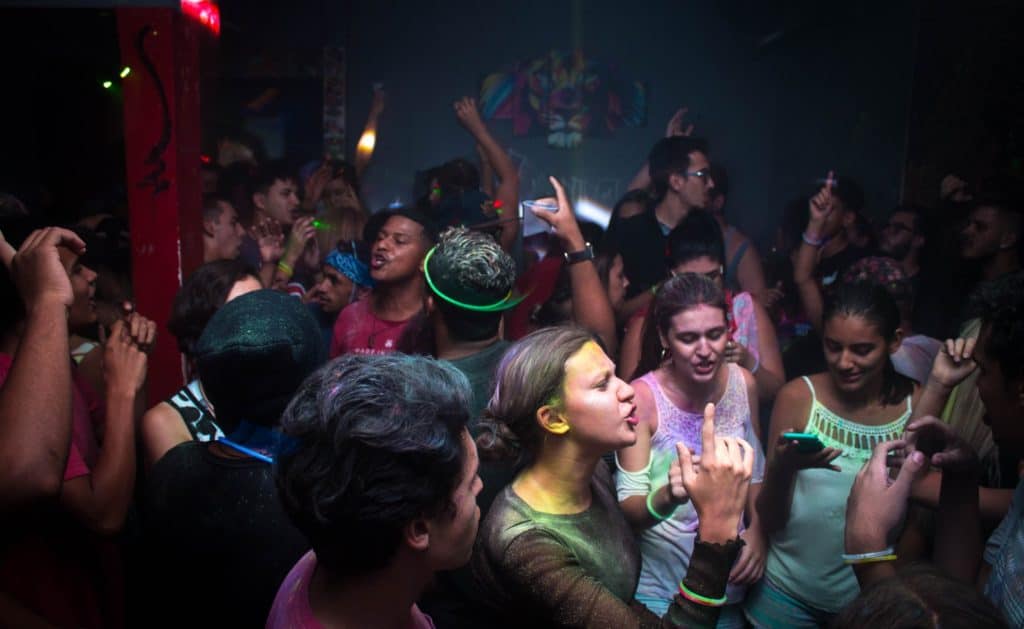 A Puerto Rico spring break can be visited as a final destination, or as a part of cheap spring break cruises. San Juan lies in the South Atlantic Ocean on Puerto Rico's northeastern shore. The city of San Juan is rich with history with giant forts to explore, shopping excursions and water sports available to every watercraft you may prefer.
Beach lovers on college spring break trips can find the busiest partying beaches or the most remote locations from among one of the five main beaches. Culebra and Vieques are some of the most beautiful beaches near San Juan for those enjoying a Puerto Rico spring break. And, after the sun sets, San Juan's nightlife comes alive with parties to satisfy even the most zealous of partiers.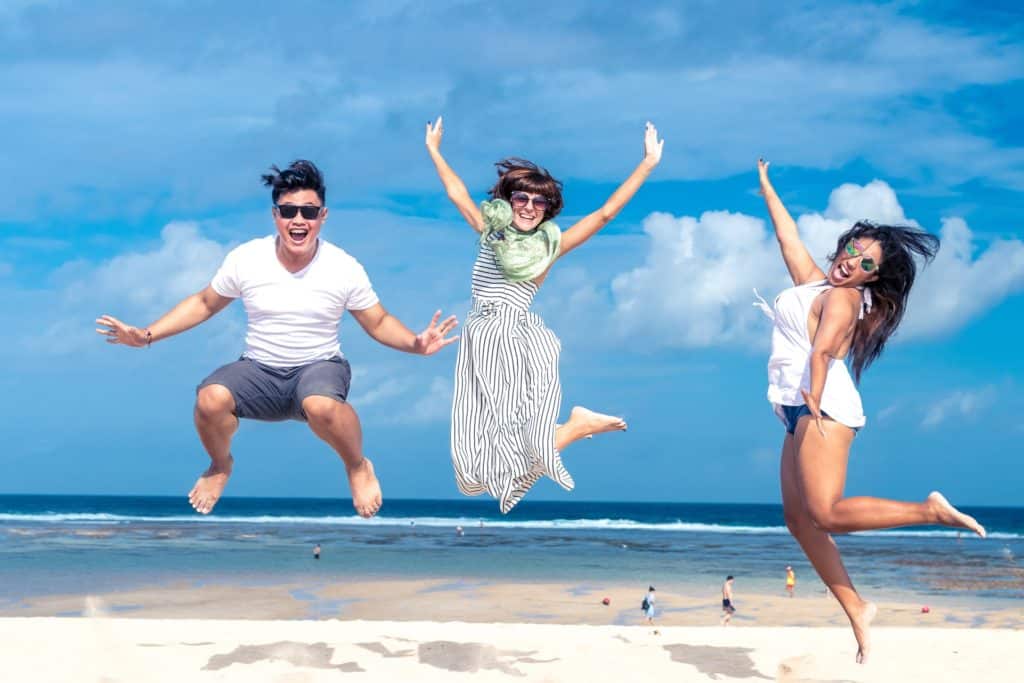 Related Resources: