Working in the medical field can be very time consuming and stressful. Online MBA programs give healthcare professionals the flexibility to maintain their full-time employment, continue gaining work experience, and work towards their academic goals all at the same time. Formats are also flexible with 100% online, fully online with residencies, and hybrid programs that meet on campus for classes a few times a semester. Online options help students by allowing them to connect with peers and complete coursework on their own schedule. There are many specialization options available within online programs. Today doctors, nurses, managers, and administrators are earning their MBA in order to stay up to date with current policies and learn to manage staff, finances, facilities, and more. Here are the best online MBAs for Healthcare Managers.
Online MBA in Health and Medical Services Administration

The online MBA in Health and Medical Services Administration program allows students to advance their business acumen and focus on their field through classes like Health Care Marketing, Supply Chain Management Healthcare, Pricing in the Healthcare Industry, and Pharmacoeconomics. Saint Joseph's University has a completely distance program with no residency requirements. Class sizes are kept relatively small, with a ratio of 1:18 in order to support discussion, collaboration, and connection among peers and faculty. Online classes follow an accelerated eight-week format that includes one live session a week.
The well-rounded curriculum includes foundation courses, core courses, specialization courses, and a cross-functional capstone project. Core courses cover a range of topics like Excellence in Organizations, Shareholder Value Management, and Marketing Strategy. All students choose from either a Global Bus Business Simulation or Global Business Strategy course for their cross-functional capstone. The capstone is designed to help students culminate their learning experience. The Global Bus Business Simulation utilizes a strategy based soft-ware game that allows students to break off into teams to compete in a simulated industry.
Online MBA in Healthcare Leadership

Another great program for healthcare managers is an Online Master's of Business Administration with an emphasis in Healthcare Leadership. The focus of this MBA program is to create leaders in the healthcare industry who are effective communicators that implement patient-focused solutions to industry problems.
Boise State's OMBA is 100% online, with all course materials included within tuition. A few of the things students will gain are the effective leadership & management strategies, the ability to utilize data, how to apply up to date financial tools, and ways to examine healthcare policies. Even though it is an online program, the Boise State MBA is accredited by AACSB International. This recognition is a reflection of the high-quality education students can expect to receive. Completion typically takes about a year, and the cost is affordable compared to many other business degrees. In addition to financial aid, there are affiliate partner discounts, scholarships for those who meet certain experience criteria, and military discounts.
Online MBA in Healthcare Administration

One of the best online MBAs for healthcare managers is an online MBA in Healthcare Administration. It will extend their knowledge of healthcare policy, healthcare ethics & law, general healthcare administration, and healthcare budget & finance, like the one offered at UCCS. The distance MBA option at the University of Colorado Colorado Springs, started in 1996. They were among the first to offer a fully online program with prestigious AACSB accreditation. The UCCS online Master's of Business Administration is taught by the same high-quality faculty as the on-campus programs and gives students the option to complete their degree in 18 months or up to five years. This degree is open to participants from all educational backgrounds, encouraging a collaborative environment among peers. Core courses cover the foundations of business through classes like Accounting for Decision Making, Information Systems, Marketing Strategy, and Strategic Foundations for Responsible Management. To apply prospective students will need a goals statement, current resume, letters of recommendation (optional), GMAT/GRE scores, and official transcripts from universities previously attended.
Online MBA in Health Care Management and Policy

Those who choose an online MBA with a Healthcare Management and Policy specialization, like the one at at UCI can expect to grow their understanding of key healthcare topics such as policies, economics, institutions that impact healthcare markets, regulations, and more.
The Paul Merage School of Business at UC Irvine offers an online MBA option designed specifically with mid-career working professionals in mind. The curriculum is based on research and up to date data collected from a variety of sources. Classes can be taken either completely online, on campus, or in a blended format. Students can additionally choose to complete their degree at an accelerated pace of two years or in 33 months with summers off. Students can choose to participate in three residential experiences, an opening residential-Responding to Dynamic Times: Thinking Strategically in Organizations, International Residential: Global Business II, and a Closing Residential: Executive Leadership. The majority of costs for residential experiences are covered within the program's tuition. Students can use this time to network, listen to speakers, and participate in industry-focused events.
Online MBA in Health Care Operations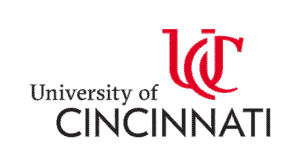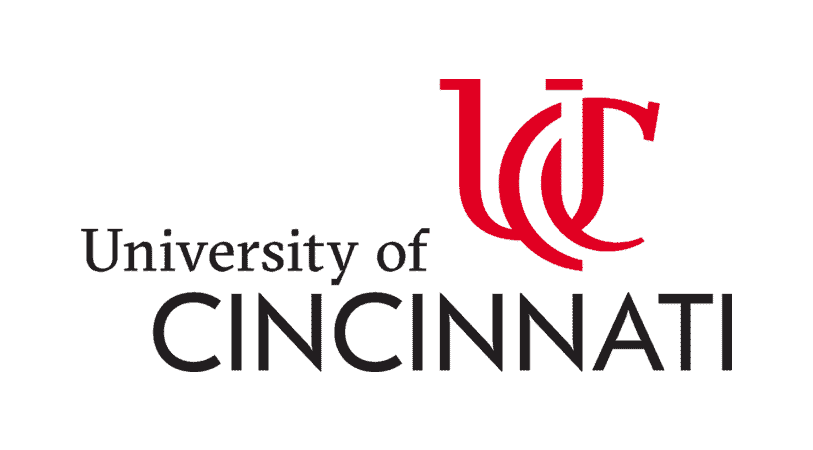 An online MBA in Health Care Operations is a great option for managers in healthcare organizations. Coursework for this innovative program provides students with the tools for evidence-based decision making, holistic quality management, and financially sound decisions. A few of the program's courses include Healthcare Finance Analysis, Health Policy: Legal & Ethical Issues, Global Health Systems, and Healthcare MarketPlace: Health Economics.
An online MBA offered at the University of Cincinnati offers this focus and carries esteemed accreditation with the AACSB. Classes within this degree can be taken at your own pace or back to back for a one year program. This degree seamlessly blends research-intensive learning, academics, and hands-on learning experiences. Cincinnati's Online MBA is consistently listed among the top programs in the country because of its value. In fact, U.S. News recently placed this program at #66 in the country, #5 in the Midwest, and #1 in the state of Ohio. The curriculum for the Health Care Operations-Online MBA is delivered jointly by Lindner College of Business and the College of Allied Health Sciences.
Online MBA in Health Economics, Policy, and Administration

A Health Economics, Policy, and Administration online MBA gives students state-of-the-art business practices that can then be directly applied to the healthcare field. Ball State University offers a program with this focus, which fulfills the American College of Healthcare Executives Core Competencies for Healthcare Management. This set of standards ensures that programs provide the skills necessary for advancement, according to the Bureau of Labor and Statistics. The required courses within this concentration are Health Economic Analysis and Health Economics Policy. Elective options include Econometrics Methods and Applications, Human Resource Management, or Risk Management and Insurance.
Ball State's Online MBA is consistently ranked within the Top 20 Best Online MBA programs in the nation by U.S. News. This degree holds prestigious accreditation through the AACSB. Students can expect to improve their leadership, strategy, ethics, overall business knowledge, and communication skills. An emphasis on decision making is a unique factor of this well-respected degree.
Online MBA in Health Informatics
With technology deeply affecting the healthcare industry, an online MBA in Health Informatics program can be a great program for healthcare managers. This degree can cover important topics like Healthcare Informatics, Legal Issues in Healthcare Informatics, and Quality Improvement in Healthcare Informatics. SUNY Polytechnic Institute's offers a prestigious Online MBA that carries this focus. It is AACSB accredited and carries a strong reputation for excellence in the business education world. This program uses state of the art techniques as a framework to solve and analyze today's complex challenges.
Courses are developed around an evidence-based approach that covers economic, accounting, finance, and management principles. A variety of approaches, like design thinking, experiential learning techniques, and the use of quantitative and qualitative analysis, drive instruction. Full-time students can complete this MBA degree in two years; those who choose to take classes on a part-time basis can graduate at their own pace. The Technology Management Core for the SUNY Online MBA covers useful topics like Strategic Planning and Leading Organizational Change and Innovation. Students can also choose to participate in an internship that pairs them with organizations related to their field of study.
Online MBA in Health Systems Leadership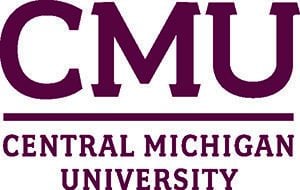 An online Master's of Business Administration in Health Systems Leadership is a great choice for healthcare professionals who want to pursue leadership positions within healthcare systems. Central Michigan University offers an AACSB International accredited program with this speciality. Core courses for this degree include Data Analysis for Managers, Global Economic Environment, Strategic Management: Integrated Experience, and Market Based Management. Three additional courses focused on the field of healthcare can then be chosen from relevant classes such as Fundamentals of Healthcare Finance, Healthcare Administration and Ethical Compliance, or Healthcare Operations and Structure. Students can begin in fall, summer, or spring semesters and can complete this 36 credit hour degree in around two years. To be considered for acceptance, students will need to have completed a bachelor's degree with a minimum 2.7 GPA. It is also recommended that courses have already been taken in Principles of Economics, Principles of Statistics, Principles of Accounting, and Principles of Finance. A current resume and personal statement should also be submitted.
Online MBA in Nursing Health Care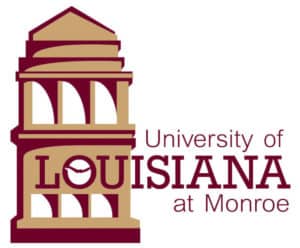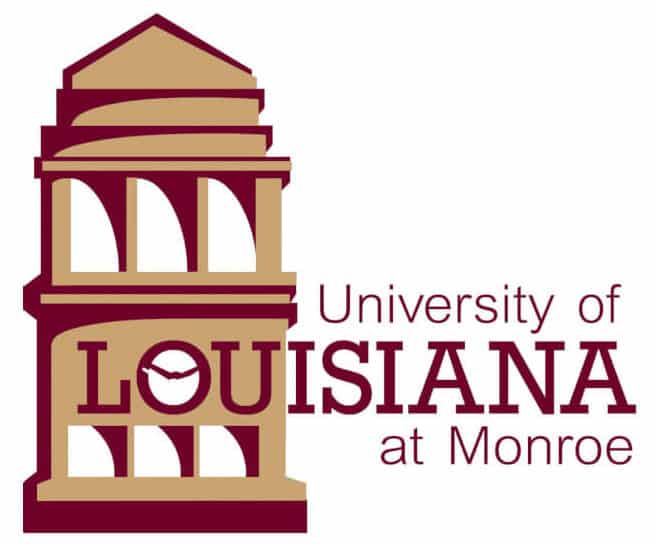 The Nursing Health Care concentration in an online MBA allows students to go further into the subjects of health policy & global health, healthcare law & ethical decision making, and social gerontology. In the degree offered at the University of Louisiana at Monroe, an evidence-based practice research course is also included. This class encourages students to do a critical analysis of scientific data from a variety of healthcare-related disciplines. Students will practice the process of inquiry, knowledge generation, logical thinking, and the utilization of those skills. The business core allows students to combine these healthcare topics with relevant information on topics like accounting analysis & decision making, marketing strategy, economic environment, and multinational leadership and management.
The University of Louisiana at Monroe has met the educational needs of students for more than 80 years. Today's learners have the ability to earn their degree online with the same high standards. Before entering into the Online MBA, all students, regardless of their specialization, are required to have several background courses such as Statistics and Quality Control, Microeconomic Principles, Managerial Accounting, and Business Finance. Once accepted into the program, students will complete a business core and then move on to specialization courses.
Online MBA in Nursing Home Administration
An online MBA with dedicated courses in Nursing Home Administration is a great choice for leaders and managers within this sector. SUNY Oswego has an Online MBA with an advanced certificate in Nursing Home Administration that is AACSB accredited. The program recently made the top of U.S. News and World Report's list of the Best Online MBA for Public Institutions in NYS. They are recognized nationally for the quality of their distance MBA and for being a top business program for women. Applications are accepted on a rolling basis for this 15 credit long program. Students will study Introduction to Gerontology, Personnel Management, Issues in Health Law, Financial Management for Healthcare Organizations, and Nursing Home Administration. One of the goals of this certificate program is to prepare students for the New York State Nursing Home Administrator Licensure Program. Students will be prepared for careers as a licensed nursing home administrator, hospice coordinator, and positions within the senior care industry.
Next Steps
The healthcare industry has been growing at a much faster rate than many other industries at this time. In fact, according to the Bureau of Labor and Statistics, there was an expected 20% growth from 2016 to 2026 for the health industry and medical professionals. Current events also provide an even higher level of job security for those who wish to be a part of this field. The average salary for Health Service Managers in 2019 was $100,980, above average for the U.S.
A bachelor's degree is typically required for entry-level positions. Many professionals plan to work towards upper-level management positions, work at large hospital systems, or branch out further into leadership and management. These positions generally require several years of work experience, as well as an advanced degree. One of these top online MBAs for healthcare managers are an excellent way to prepare yourself and your resume for these positions. The business and management aspects give background knowledge for running teams and facilities in an economic, caring, and efficient way.
Related Resources:
Highest Paying Online Healthcare Degrees
Online Healthcare MBA Ranking
Online Master's in Healthcare Management Ranking
Ultimate Guide for Healthcare Managers
Are there free resources for Healthcare Managers?
What degree does a Healthcare Manager need?
Best No-GMAT Online MBA Programs
Fastest Online MBA Programs
Best 1-Year Online MBA Programs