A Master's in Management degree prepares graduates to lead teams for everything from small businesses to large corporations. A Master's in Management gives students the tools to advance their foundational business and leadership skills. These programs also expand students' problem solving, critical thinking, and communication skills, which are essential to keeping businesses of all sizes running efficiently.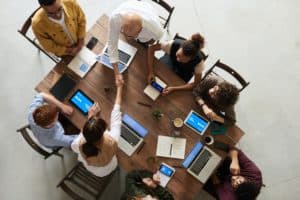 During the mid-twentieth century, there was a period of immense growth in theories of management. Writers like Mary Parker Follett, Elton Mayo, Max Weber, and Chester Barnard combined their theories from fields like sociology and psychology with management concepts. Statistics and mathematical insights were brought together to form the basis of operations management. Science was also blended with business in the development of management by objectives, theory of constraints, Six Sigma, and the "waterfall" method of software development. Peter Drucker was one of the first management specialists to achieve status in this field. Drucker proposed that the most value that an organization created was not the goods created or tasks completed by workers; but significant value was created by how workers use information. This method turned the idea of organizations as a machine in its head. An organization wasn't just a production of something, but more of an organism. This theory led the way to today's current workplace and management standards.
Earning a Master's degree or higher in management lays the groundwork for graduates to confidently take on positions in Human Resources Management, General Operations Management, Sales Management, Advertising Management, Public Relations Management, or Training & Development Management in a variety of industries. If you are interested in earning your Master's in Management or MBA, our Ultimate Guide to Business School is a great place to start.
What Does a Master's in Management Entail?
Core courses for Master's in Management degrees generally include business theory, statistics, data analysis, leadership, marketing, and more. Qualitative and Quantitative research methods also prepare students to review the organizational structures, business models, and management systems of companies. Common areas of specialization are human resource management, finance management, nonprofit management, communications, and project management. Some MM programs can be completed in as little as one year, but most follow a two-year timeline. Master's in Management programs are offered on-campus, online, or hybrid formats. This flexibility allows students to find a program that works with their unique educational and career goals.
What is the Difference Between an MBA and a Master's in Management?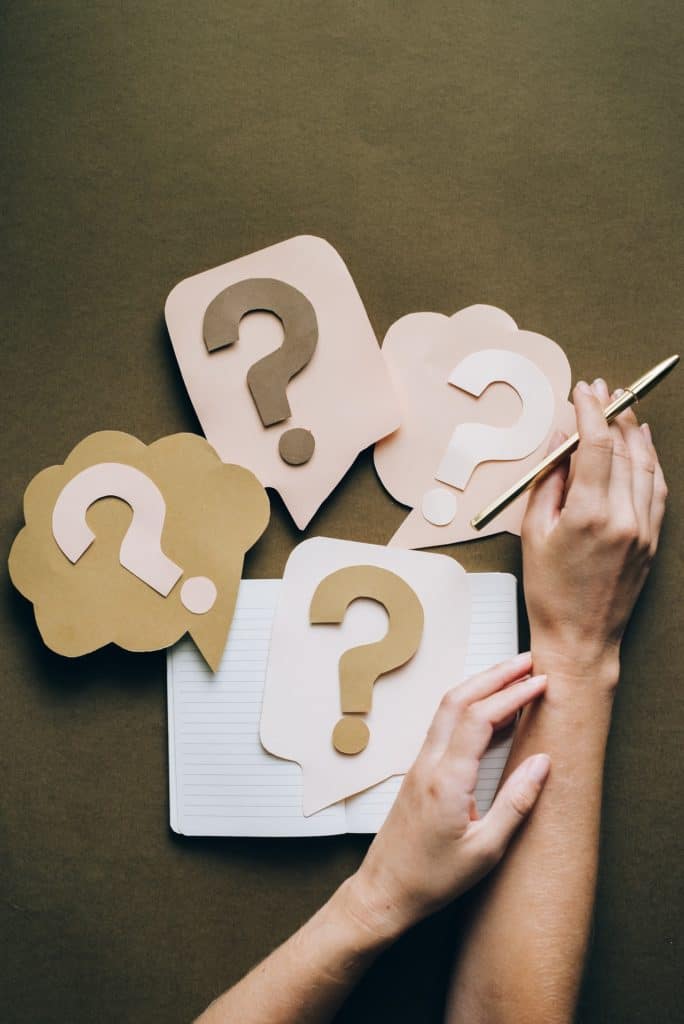 Master's degrees in Management focus on strategy and leadership. This is a common theme in many MBA programs as well. However, the difference is that Master's in Management degrees are primarily geared towards those who just finished their undergraduate degree versus MBA's that are generally designed with working professionals in mind. For this reason, a Master's in Management is an ideal fit for recent graduates with little to no professional work experience. Master's in Management degrees include management fundamentals that help graduates easily transition into a career in business. Management programs also walk students through organizational structures, project coordination practices, negotiations, manufacturing, corporate communications, and more.
When considering whether to earn an MBA or Master's in Management, it is important to think through your specific career goals, academic knowledge, and current level of professional work experience. A Master's in Management is often a more approachable next step for those with undergraduate degrees in humanities or social sciences. These programs also tend to cover a broad range of management topics, whereas MBA degrees often require years of work experience and can be very specialized to specific industries.
As you work towards earning your Master's in Management, you will learn about corporate communication, business & organizational structures, project & program coordination practices, negotiation, technology, and manufacturing. In addition to general business and management knowledge, you will also have the opportunity to create important connections and flex your networking skills, which will help you as you transition into the workforce. Master's in Management graduates are able to demonstrate a breadth of expertise that makes them competitive among business management professionals who are applying for top positions.
How Do I Choose the Best Master's in Management Program for Me?
There is no one best master's program available. Because every student is different, with different priorities and career aspirations, the best programs are the ones that work best for each student. Which is why master's programs can look so different. That being said, there are some simple criteria to look for.
Accreditation is an important aspect of vetting quality Master's in Management programs. In addition to regional accreditation, business schools can seek to gain a business accreditation. Only the top 5% of business schools in the world are accredited by the AACSB. This is considered the premier accreditation agency for business schools and programs. The ACBSP and IACBE also offer very reputable business accreditations.
When vetting a program, it is essential to consider your ideal graduation timeline and evaluate whether you plan to take classes on a part-time or full-time basis. Master's in Management programs can range from one year to up to five years for part-time students. An additional aspect to this is deciding whether you would like to attend classes online, on-campus, or in a hybrid format.
Each format comes with many benefits. For example, on-campus degrees offer many opportunities for in-person networking and connection building. In contrast, online programs offer ultimate flexibility for those who may already have a full-time job. Earning an online degree is also often highly considered by those who are looking for a degree within a certain budget. Distance learners do not have the additional costs of relocation, driving to class, or parking fees. For many students, hybrid options are ideal because they blend both aspects, leaving room for in-person connection and maintaining personal or professional responsibilities. Regardless of the format that you choose, earning a Master's in Management is a way to show potential employers and recruiters that you have a wide array of knowledge that can be applied to many industries and circumstances.
What Resources Are Available to Management Students?
Whether you are ready to start a Master's in Management program or not, additional resources are always an asset. Let's take a look at top resources available for tomorrow's leaders:
Podcasts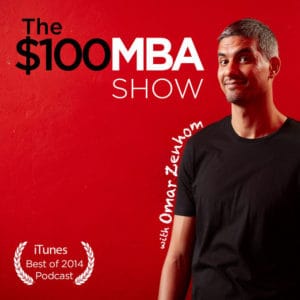 Omar Zenhom hosts the $100 MBA Show. There are currently over 1,800 episodes that are packed with practical advice from top industry leaders. The show has been recognized among iTunes Best Podcast, Best of Apple iTunes, Top Business Podcast with Fast Company, and #1 Work Smarter Podcast with Apple. Listeners are happy and have given the podcast a 4.9 out of five star average in reviews. Recent comments have celebrated The $100 MBA Show's actionable tips, diverse topics, expert advice, and easy to listen to format. Episodes are short, with most taking less than 20 minutes and some in as few as 10 minutes. Many reviewers reported listening to several in a row while commuting, working out, or studying. Recent episodes covered automated ways to get customer feedback, discussions on if in-person events are viable for 2021, how to build personal integrity, low-cost ways to improve a team, and thoughts on running multiple businesses at one time.
The Business Leadership Podcast
The Business Leadership Podcast hosted by Edwin Frondozo is committed to supporting future leaders by connecting them with insights and actionable steps from some of the most successful business leaders in the world. Listeners will hear first-hand accounts of industry professionals' stories and how they made it to the top. A few of the recent interviews were Virtual Shift with Cameron Ward, Sophia Ruffolo: Women Entrepreneur Leader, Alfredo Tan: Culture Innovation Leader, and Carmine Cinerari: Management Leader. The show has an impressive five out of five-star rating on iTunes. There are more than 150 episodes to choose from with varying lengths. Some podcast episodes are as short as 10 minutes, while others are nearly an hour, but most fall somewhere in between. The variation of topics and conversational flow of this podcast make it an easy listen for even the busiest of managers. Comments on the show have praised The Business Leadership Podcast for its useful content, applications for leaders of all levels, and actionable insights.
Books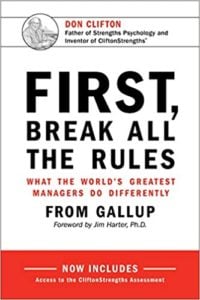 First Break All the Rules: What the World's Greatest Managers Do Differently was recently updated to include meta-analytic research, access to the Clifton StrengthsFinder assessment, and Gallup's Q12 employee engagement survey. These additions bring additional data, reveal top personal talents, and measure employee engagement. The book itself is a compilation of data taken from over 80,000 managers. Through his research, Gallup discovered that front-line managers are the key to attracting and retaining top-notch employees. The book explains the ways that exceptional managers choose an employee for talent rather than skills or experience. It further discusses how managers should set expectations and build on unique strengths in order to create an environment where teams perform their best. First Break All the Rules also includes 12 statements that distinguish top-performing departments from the rest. These observations prove that there is a link between employee opinions and overall turnover rate, profit, productivity, and customer satisfaction.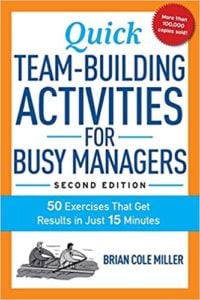 Quick Team-Building Activities for Busy Managers
Brian Miller's Quick Team-Building Activities for Busy Managers includes 50 exercises that are designed to help improve your team dynamic in as little as 15 minutes. The prompts included will help teams cope with change, solve problems together, collaborate successfully, communicate better, and honor one another's differences. The exercises take only minutes to prep and even include activities to help virtual teams. Quick Team-Building has an average of 4.5 out of five stars, nearly 150 reviews, and was praised as a "…great tool for managers and HR professionals…" by Kristofer Cooper, Human Resources Manager of the Burger King Corporation. Customer reviews discussed the books many ideas, ability to be built on, simple & effective strategies, and ease of use for staff development training. Other books that may be helpful to managers by Brian Miller include Quick Brainstorming Activities for Busy Managers, Keeping Employees Accountable for Results, and Quick Meeting Openers for Busy Managers.
Websites

Managers can find information focused on leadership, growth, innovation, technology, and finance at Inc.com. The Lead tab includes easy-to-navigate sections for relevant topics like diversity in business, COVID resources, productivity, public speaking, and company culture. The Inc 5000 list is an exclusive guide to America's top privately held companies and entrepreneurs. Managers of all levels will be inspired as they read through the stories of these highly successful businessmen and women. Those who manage their own company or are entrepreneurs will appreciate the many articles found on discussing startup life. A few of the recent topics discussed include 5 Keys To Choosing The Best Business Name, How Billionaire Entrepreneurs Come Up With Their Best Ideas, and How Big Brands Are Successfully Leveraging Personal Branding. Content is offered on a subscription basis, but with pricing as low as $1.99 per month, it is definitely worth the investment!
Next Steps
Data collected by the Bureau of Labor and Statistics shows that management occupations are expected to grow by 5% from 2019 to 2029. This projection is higher than the average for all occupations, which bodes well for future managers. In fact, the industry growth is projected to result in over 500,000 new management positions across the nation and will be driven by the creation of new organizations and the growth of existing companies. Current data shows that management occupations as of May 2020 earned around $110,000 per year. This was the highest wage of all major occupational groups.
The world of business is always changing and evolving, needing leaders to guide them. Well-rounded managers with leaders are an essential part of nearly every industry within the field of business and beyond. The information, tools, and skills obtained through a Master's in Management can open the door to these top leadership positions. If this is the degree that resonates within you, now is the time to plan. Find the master's programs, business schools, and specialization curriculum that catch your eye. Then plan your next steps in the application process. Before you know it, classes will start and you will be on your way to management and leadership.
Related Resources:
Best Online Master's in Management
Best Online Master's in Leadership
Best Online MBA Programs
Best Online EMBA Programs
What is an Associate's in Management Degree?
What is a Bachelor's in Management Degree?
What is a Doctorate in Management Degree?
Best Free Online Management Courses