Management is a diverse field, and earning a doctorate degree only increases the opportunities associated with it. Managers who have earned their doctorate are frequently candidates for the highest leadership positions in organizations, because these graduates have shown themselves to be experts in their field. Graduates can hold positions in research, teaching at leading universities, policy positions, CFO's, and more. During Doctorate in Management programs, students conduct research. This original work advances skills in various areas such as leadership, communication, and business management.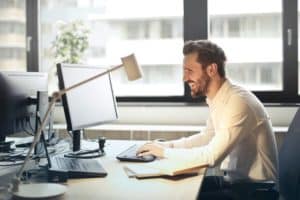 Earning a Doctorate in Management prepares students for a field that requires a wide knowledge base of sociology, economics, psychology, finance, and marketing. Additional field specialties also come into play, such as healthcare, manufacturing, or project management. When applying to one of these top programs, many schools suggest that applicants have a strong understanding of calculus, linear algebra, data analysis, and foundational business concepts. Programs usually focus on management research or preparing students for positions as professors at the university level.
How Has Management Changed Over Time?
There was not a demand for management positions prior to the Industrial Revolution, other than organizations such as churches, the military, and agriculture-based businesses. The Industrial Revolution changed the systems that were previously self-sufficient, because businesses gained the ability to scale due to newer and faster means of production. Management roles were created to help organizations coordinate workflow planning, standardized processing, the specialization of labor, quality control, and basic accounting.
There was also a period of extensive growth in theories of management during the mid-twentieth century. Many writers and thought leaders combined their theories from fields like sociology and psychology with management concepts. Science was also blended with business in the development of the theory of constraints, Six Sigma, management by objectives, and the "waterfall" method of software development. In today's ever-changing business world, managers are still in charge of business fundamentals such as hiring, assuring productivity, communicating with vendors, and more. But they must also set an example of exceptional leadership, communication, and teamwork. This is why continued personal and professional development is essential even for those with a Doctorate in Management.
According to the BLS, management professions currently offer high compensation with many growth opportunities. The average salary for management positions is $109,760. This is the highest wage out of all major occupation groups. Positions for managers are even expected to grow by 5% from 2019 to 2029, resulting in over 500,000 new jobs within the industry.
How Can Students Improve their Management Skills?
The podcasts, blogs, and websites below offer information that will help managers grow as individuals and in their field. Whether you are starting out in business, are in the middle of a degree, or a seasoned leader, every manager needs to continually hone their skills. Many of these resources are free, and they all offer insight into business, leadership, and professional development, which are all skills utilized in top management positions.
Podcasts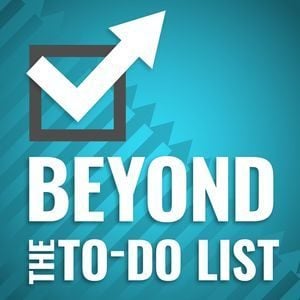 During the Beyond The To-Do List podcast Eric Fisher chats with friends and productivity experts about ways to implement practical productivity strategies in both their professional and personal lives. The show has an average rating of 4.4 out of five stars on Apple Podcasts and has more than 700 reviews. Listeners have described Beyond The To-Do List as practical, interesting, useful, and motivational. Many listeners also shared stories of how the show helped them improve their own productivity. With more than 375 episodes, there are many unique takes on increasing productivity and what it looks like to live a more meaningful life. A few of the recent episodes have been Getting Things Done With Depression with Julie Fast, How To Win at Work & Succeed at Life with Megan Hyatt, How You Can Be Your Best in Virtual Meetings with Kim Foley, and The Power of Writing for Clarity, Confidence, & Purpose with Allison Fallon.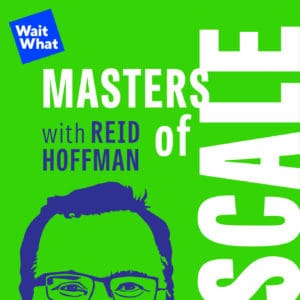 Reid Hoffman is the host of the Master's of Scale podcast. Hoffman is a well-known investor, Greylock partner, and cofounder of LinkedIn. As you can imagine, Reid has an abundance of expertise, knowledge, and theories. During the show, he shares with the audience about the successful strategies and processes utilized by companies as they scale and grow. The show also includes plenty of honesty, humor, and even original music. Listeners will find Masters of Scale entertaining and exciting as they listen to business stories that capture the audience in a truly unique way. Previous guests have included CEOs, founders, and Presidents of leading global companies like Netflix, Airbnb, Facebook, Uber, Google, Twitter, Yahoo, Starbucks, Nike, Instagram, PayPal, GM, and more. As these successful businessmen and women share how they built their companies from the ground up, Hoffman's theories are proven repeatedly. Doctorate in Management students can gain knowledge in strategy, management, fundraising, leadership, entrepreneurship, and learning from failures from this podcast.
Websites

The McKinsey & Company organization shares resources through a variety of platforms. Most of its external content can be found at McKinsey.com. Production includes videos, white papers, articles, reports, and podcasts. The site is also the hub of the McKinsey Quarterly and the McKinsey Global Institute. The Quarterly has set the tone for elite managers globally for the last 50 years. Doctoral Management students will find the articles, videos, audio, and other resources extremely helpful for personal and professional development. The McKinsey Global Institute is the firm's economics and business research sector. It provides leaders in the commercial, public, and social sectors with facts and insights into the industry. McKinsey's free blog also offers a collection of stories about their people, research, capabilities, and the evolution of their brand. Recent posts have discussed how life and daily spending habits have changed after the pandemic, using both head and heart for leadership, and how organizations can build resilient businesses that can withstand changes such as the global pandemic.
The Balance Careers brings together many experts who give practical advice about job searching, resume writing, career planning, salary negotiations, and more. Managers who are looking to move jobs, apply for promotions, or explore new career options will have a library of more than 10,000 pieces of content at their fingertips. The Balance and The Balance Small Business make up a family of sites that cover everything from personal finance to important career and small business topics. The sites have over 24 million monthly visitors and are among the Top 10 Largest Finance Properties by comScore-a leading internet measurement company. There are over 50 expert writers who contribute monthly. All have extensive qualifications such as MBA's, CFP's, PhD's, and other advanced certifications and degrees. Recent pieces have covered the shift in employee relationship management to personalization, what employers need to help Generation Z employees thrive, ways to practice life-long personal and professional development, and why loving work is essential to happiness.
Books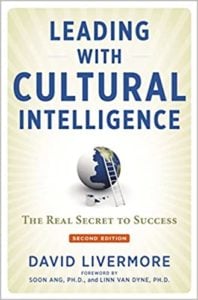 Leading with Cultural Intelligence: The Real Secret to Success
Leading with Cultural Intelligence: The Real Secret to Success by David Livermore teaches leaders the skills needed to succeed in today's global market. Top managers are respectful and responsive to the unique culture of their staff and clients. David Livermore is President and partner at the Cultural Intelligence Center. He has done consulting and training for leaders in over 100 countries. Livermore suggests that the key to effective global business is cultural intelligence and used his experience to create a detailed four-step model for improving CQ. The book also helps readers boost motivation and confidence in interacting with other cultures, understand the relevance of differences in values, norms, & languages, plan ahead for unfamiliar cultural settings, and successfully adapt behavior based on this knowledge. With up-to-date research, statistics, and case studies, there is plenty of evidence to show the return on investment of improving cultural intelligence. This book is a great resource for managers of small businesses or international corporations.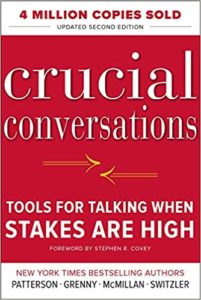 Crucial Conversations Tools for Talking When Stakes Are High-Second Edition
Crucial Conversations Tools for Talking When Stakes Are High is a #1 Best Seller in the Human Resources and Personnel Management category on Amazon. Overall the book has sold more than four million copies. Crucial Conversations is written by four New York Times Bestselling Authors and includes a foreword by Stephen Covey. Readers can expect impactful advice that will help them prepare for high-stakes situations, change hurt feelings into powerful dialogue, and become persuasive instead of abrasive. The book is available in a variety of formats and is less than 300 pages, making it an accessible read for even the busiest managers. Recent reviews mentioned the impact of Crucial Conversations and described it as much needed, life-changing, easy to implement, and beneficial to both work and life. Managers are responsible for having many difficult conversations; this guide makes listening and responding easier and more productive.
What Does a Doctorate in Management Entail?
Doctorate students who are interested in pursing management have a few programs to choose from. Students can pursue a PhD program, a DM (Doctorate of Management), or a DBA in Management (Doctor of Business Administration). A PhD program is heavily focused on research. Many PhD students go on to pursue tenured careers within colleges and universities. DM and DBA programs are more professionally focused, with students generally being business leaders focusing on complex problems and opportunities within industry.
Many doctoral students enter into their program directly after completing their master's degree. These students are likely to finish their degree in a predicted range of three to four years. Students who went into the workforce after finishing their master's may take longer to complete their Doctorate in Management in order to balance their education and career obligations. It is important to remember that time and money are both necessary investments when it comes to education. While a Doctorate in Management is a worthy investment for some time off work, investments in tuition and other costs may negatively impact the return on investment for doctorate degrees. This is why it is vital to have a clear vision of your educational career goals so that you can create a clear path to success.
In order to calculate the ROI for a Doctorate in Management, potential students should first find out the net cost of attendance-including tuition, potential scholarships, and all related costs. Tuition for management doctoral degrees depends widely on in-state vs. out-of-state status, the school's prestige, course format (online vs. in-person), and program length. Related costs can also carry an expensive price tag for full-time students. Doctoral students often have to finance housing, educational materials, and other living expenses. These factors are highly difficult to calculate due to varying costs of living by region and individual. Because of this combination of factors, it is essential for students to determine the net cost of attendance before beginning a new program. Many doctoral programs do offer paid teaching/research assistantships that can cover tuition costs.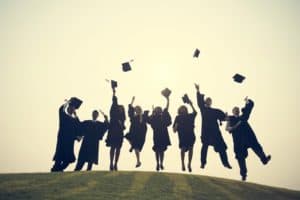 How Do I Find the Right Doctoral Program?
As mentioned earlier, calculating the potential costs of your Doctorate in Management is a great first step. Prospective students will also want to look for an accredited program. AACSB is the premier accrediting agency for business schools. Recognition through the IACBE and ACBSP is also notable. Additional considerations include student to teacher ratios, class sizes, the desired format of instruction, specialization options, university support systems, and alumni network benefits. Weighing the positives and negatives of these aspects of earning a doctoral degree can be overwhelming. However, researching and looking at the many aspects that make up the student experience can help you to find a school that fits your budget, interest, preferences, and needs.
Next Steps
Well-rounded managers with extensive training in leadership and communication are a vital part of nearly every industry on the planet. Depending on your career goals, a Doctorate in Management may be the next step to the job of your dreams. Doctorate students can go on to become policy analysts, business executives, or consultants. Many also focus on developing strong research skills for an academic environment, such as teaching at the university level. Competition for these placements can be difficult to come by, but luckily graduates with their Doctorate in Management are also set for careers in the organizational and management research field.
Related Resources:
Best Online Master's in Management
Best Online Master's in Leadership
Best Online MBA Programs
Best Online EMBA Programs
What is an Associate's in Management Degree?
What is a Bachelor's in Management Degree?
What is a Master's in Management Degree?
Best Free Online Management Courses
Best Online DBA Programs