A Bachelor's in Management is a dynamic degree that opens the door to numerous positions within small businesses, corporations, and large organizations. This undergraduate degree in management helps students develop the leadership and management skill set needed to keep businesses in all industries running effectively and efficiently.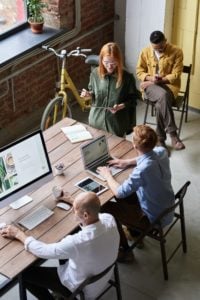 After completing their Bachelor's in Management, many students proceed to earn their Master's in Management to be prepared for top management and executive positions. But a Bachelor's degree in Management is a great first step towards gaining experience and a steady salary. According to Payscale.com, the average annual pay for those with an undergraduate in management is $66,451. A bachelor's or higher in management gives graduates the skills necessary to lead teams and project both big and small.
What is Management?
Prior to the Industrial Revolution, there was not a demand for management positions. Outside of a few organizations like churches, the military, and agriculture-based businesses, there were no positions that we would now recognize as management. The Industrial Revolution changed the systems that had been self-sufficient up until that point. Because of new and faster means of production, businesses gained the ability to scale. Management roles were created to help organizations coordinate the specialization of labor, workflow planning, standardized processing, quality control, and basic accounting.
In today's multi-faceted business world, managers are still in charge of business fundamentals. But these professionals must also set a good example of leadership, communication, and teamwork to navigate common workplace issues like improving performance, human resource complaints, and creating cultures of respect and motivation. The role of a manager is found in every field, because every organization needs professionals who are proficient in leading teams and projects. Management roles can be found in construction, accounting, retail, engineering, and healthcare. This means that a degree in management has the ultimate ability to apply to every student's career goals.
How Can Students Develop Management Skills?
Current, prospective, and past students are all capable of developing management skills outside of a degree program. In today's high-stress workplaces, it is even essential for current managers to continue to grow their education in all things leadership even after they have completed their degree. Podcasts, websites, and books are an excellent way to gain both personal and professional development. The following books, podcasts, and websites offer helpful tips for anyone who works with or leads teams. You will find that many of these resources offer insight into creativity, motivation, teamwork, collaboration, and building successful and positive communities for employees.
Podcasts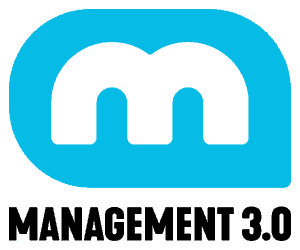 Management 3.0 Happiness at Work
The Management 3.0 podcast helps managers find happiness in their own life and work struggles so that they are better able to lead others. The show takes a look into how managers, entrepreneurs, and leaders actively work towards finding happiness in their careers. Each week new episodes are released on Apple Podcasts and Stitcher. There are currently about 250 episodes that seek to inspire managers through stories of successful and content industry leaders. A few of the recent episodes were Why Humility is the Key to Being a Successful Leader, The Keys to Company Culture: Connection and Authenticity, How to Connect Productivity and Purpose, and Why Leaders Commit to Delegating. Management 3.0 has an average rating of 4.9 out of five stars and is celebrated in reviews as a must-listen podcast. Listeners can also head over to www.management30.com for a unique managers toolkit that helps leaders find balance and happiness in the workplace.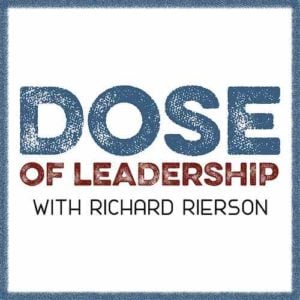 Managers can learn about ways to improve their skills through the Dose of Leadership podcast. Most episodes are 45 minutes to one hour, with shorter episodes in the mix. The host, Richard Rierson, conducts interviews with CEOs, entrepreneurs, and influential thought leaders. Guests share personal stories about how they developed their leadership skill set and improved their personal and professional endeavors. Recent guests have included Dana Perino, Steve Forbes, Jocko Willink, Matthew McConaughey, and Barbara Corcoran. A few of the topics discussed lately are harnessing anxiety, living what matters, 5 C's of leadership, leading a life of design, and nine ways leaders can support women at work. The show is available on Apple Podcast, Stitcher, Google Podcasts, and Spotify. With nearly 500 episodes and an average of a 4.7-star rating, the Dose of Leadership podcast has something for managers at every level.
Books
The Making of a Manager: What to do When Everyone Looks to You
The Making of a Manager: What to do When Everyone Looks to You is written by Julie Zhou, who is one of Silicon Valley's top product design executives. In the book, she shares her experience and insights from leading teams who are responsible for web and mobile services used by millions and millions of people around the world. The Making of a Manager is a practical field guide for new managers that includes easy-to-implement advice. It explores how to tell a great manager from a good one, how to build trust with your reports without being a boss, when to look past an interview and hire someone anyway, and resources for where to look when you are feeling down and are lacking answers. Recent reviews show an average of 4.6 out of five stars and have praised the book as "actually useful for first-time managers" and "simple, straightforward advice."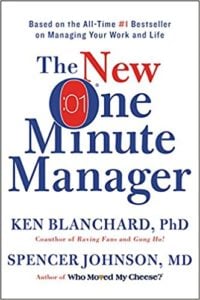 The One Minute Manager is a quick read with less than 115 pages. It is available in Audiobook, CD, Kindle, and traditional formats. The new edition is updated and filled with snippets of sage advice for today's business leaders. The One Minute Manager has been helping both new and experienced managers lead with confidence for decades. In the book, readers will learn about three steps to personal and professional success through One-Minute Goals, One-Minute Praisings, and One-Minute Redirects. The format of the book is a parable that is based on studies of behavioral science and medicine. This research backs and emphasized why these simple steps work so well for people around the world. By the end of this book, readers will know how to apply the principles to their own circumstances and reap the benefits of this new way of thinking.
Websites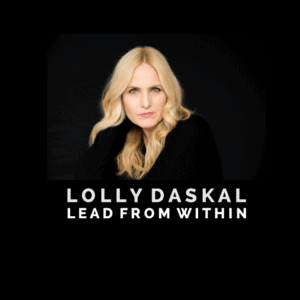 The Lolly Daskal blog is a one-stop shop for many leadership topics. Articles are easy to read and cover a variety of management related concepts, such as how leaders can delegate, how to make personal development part of management leadership, ways to boost employee motivation, how to cultivate a psychologically safe workplace, and how to be more empathetic during difficult times. Lolly is one of the most sought-after leadership and management coaches in the world. Her expertise goes beyond the United States as she has helped countless companies in 14 countries and, through six languages, support their teams with excellence. Lolly has received many awards and recognitions, including being listed among the Top-50 Leadership and Management Experts by Inc.com, 100 Great Leadership Speakers for Your Next by Inc. Magazine, and as The Most Inspiring Woman in the World by the Huffington Post.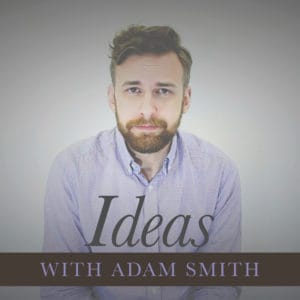 Adam Kirk Smith's website is a hub for all things leadership and Management. Followers can check out the blog, listen to the podcast, or watch Youtube videos all from one convenient place. Adam also has a new book called The Bravest You that can be purchased on the website or wherever books are sold. Recently blog posts have discussed relevant topics such as what living a leadership life means, ways to create better business relationships, and equipping your team to contribute. Top Youtube videos have discussed becoming more creative, getting more done by building community, using persistence strategically, and positioning yourself as a thought leader. Adam has worked extensively as an entrepreneur, speaker, writer, and consultant and was named one of the Top Influencers by American Genius. Content for the website generally falls into the categories of leadership, relationships, communication, focus/time management, and creativity, all topics that are useful to both beginner and senior managers.
How Do I Know if I Am Ready to Start a Bachelor's in Management Degree?
Free resources are always a good tool for professionals looking to advance their leadership and management skills. But what if you are ready for more? Many bachelor's students jump into college right out of high school because of cultural norms, but not everyone has the desire or need to jump into a college degree at 18. Those that take their time travel, volunteer, care for family, or work might get to a point where they wonder if it is time to start a bachelor's degree. A few great signs that you are ready to make the jump into a degree like a Bachelor's in Management is whether you are hitting a threshold in your current job and looking for more, if you are seeking ways to gain a pay raise, you finally have time opening up to start a class or two, or you finally feel clarity in a future career direction. Among the many significant advantages to a Bachelor's in Management is that it applies to any career field, and they are readily accessible in colleges around the country.
What Classes do Bachelor's in Management Students Take?
Students who are planning to complete their Bachelor's in Management have many options. Core courses for management degrees will include basics such as English, science, social studies, and mathematics. From there, students also participate in classes that cover business law, ethics, communications, financial decision making, dynamic team development, organizational behavior, and functional management. Within many Bachelor's in Management programs, there are also majors available in key areas such as finance, business administration, technology, or marketing.
How do Students Choose a Business School?
The first thing to check for, when researching business schools and programs, is accreditation. Top programs have done the work to obtain business accreditation through the AACSB, ACBSP, or IACBE. The top 5% of business schools worldwide earn recognition through the AACSB.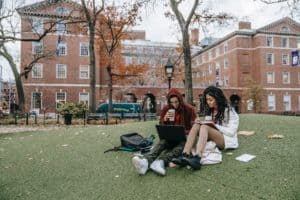 The next criteria to consider is your preferred delivery method. In today's digital age, students can complete their degree on-campus, What Positions does a Bachelor's in Management Prepare Students For?

A Bachelor's in Management provides students with skills that can be easily applied to almost every industry. A few fields listed on the Bureau of Labor and Statistics that require a bachelor's degree in management are administrative services, facilities, promotion & advertising, architecture & engineering, construction, industrial production, healthcare, and more. Of those listed with the BLS, computer and information systems managers, sales managers, natural science managers, and advertising and marketing managers were some of the highest-paid occupations. Management students can feel confident that the skills acquired during their studies will transfer easily into a variety of positions with small businesses, large organizations, nonprofit organizations, and even local and state governments.
Next Steps
According to data collected by the BLS, management occupations are expected to grow by 5% from 2019 to 2029, which is projected to be faster than the average for all occupations. This growth is projected to result in over 500,000 new management positions across the United States. It is anticipated to be driven by the creation of new organizations, as well as the growth of existing companies. As of May 2020, management occupations earned around $110,000. This was the highest wage of all major occupational groups.

Managers are an impactful and essential part of nearly, and the information and skills obtained through a Bachelor's in Management degree can unlock opportunities in a variety of fields. Continuing to grow personally and professionally is an important aspect of being a great manager and leader. Many college graduates go on to earn their MBA or Master's in Management. Our article, Is An MBA Still Relevant in 2021?, offers insight into the benefits of earning a Master's in Business Administration. You can also learn more about business schools by checking out our Ultimate Guide to Business School or reading our guide on Master's in Management. The world of business is constantly evolving. While a Bachelor's in Management cannot ensure job security, the vast reach of this degree makes it an investment that can evolve and adapt along with the changing industry.
Related Resources:
Best Online Master's in Management
Best Online Master's in Leadership
Best Online MBA Programs
Best Online EMBA Programs
What is an Associate's in Management Degree?
What is a Master's in Management Degree?
What is a Doctorate in Management Degree?
Best Free Online Management Courses