If you have a burning passion for business, want to see your career advance to great heights, and don't mind doing some extra studying at grad school, consider earning an MBA.
On average, employees possessing this advanced degree earn annual salaries exceeding $87,000, making it one of the most profitable graduate degrees available today.
Whether it is banks, energy companies, auto manufacturers, or high-tech companies, these and many others will not only pay you well once you have your MBA, but will also assist in helping you pay for your education. Along with helping with tuition, you'll be surprised to learn you may also get help paying for computers, books, and other services.
If you want to know which companies are at the top of the list, here are the top 10 that go all-out for their employees.
1. Deloitte

One of the major consulting firms in the world, Deloitte employees work for the company about four years before deciding to seek their MBA. But once they do and have their degree in hand, they can return to the company and receive complete tuition reimbursement after working the next two years.
In addition, the firm also assists its employees with expenses related to GMAT prep and computer-related purchases, and states the rate of acceptance for its employees to leading business schools is three times the U.S. average.
2. Bank of America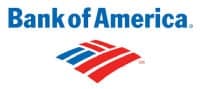 One of the most well-known banks in the U.S., Bank of America also places a high value on its employees who possess an MBA. Once an employee has a degree program and job-related courses in place that have been approved by their manager, the company will reimburse as much as $5,250 per year, making this one of the most lucrative for students.
To take advantage of this opportunity, employees must have worked with Bank of America for at least six months, and must also earn at least a "B" in each of their graduate courses.
3. Wells Fargo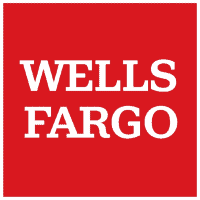 Another one of America's most well-known financial institutions, Wells Fargo has a plan similar to Bank of America. For its employees who decide to gain additional education by earning their MBA, Wells Fargo will reimburse as much as $5,000 per year for any tuition expenses that are deemed to be eligible for its program.
Since Wells Fargo is recognized for having numerous opportunities for MBA graduates, this is an excellent opportunity for career advancement within the financial services industry.
4. Apple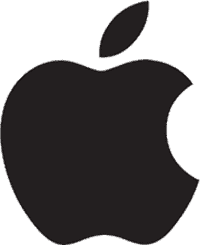 When it comes to companies that are willing to pay for top business talent, high-tech companies such as Apple lead the way. A company known for its innovative approaches to encouraging employee development, Apple offers some of the best tuition-assistance benefits found in any U.S. company.
For most of its employees who are pursuing an MBA, the company will provide tuition reimbursement of up to $6,000 annually.
5. Intel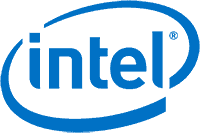 Another giant in the high-tech sector, Intel and its educational benefits related to pursuing an MBA compare very favorably to those offered by Apple. Considered by its employees to be very generous in this area, Intel will reimburse eligible employees who are seeking an MBA as much as $50,000 in expenses per educational program.
Best of all, the company puts no annual limits on its students, and also offers free tutoring services to make sure those employees pursuing an MBA succeed with their classwork.
6. Raytheon

Surprisingly to many people, defense companies place a premium on employees who possess an MBA, and specialty defense technology company Raytheon is no exception. Considered one of the top companies in its sector, Raytheon has a tuition reimbursement program in place that gives its aspiring MBA employees plenty of incentive to pursue higher education.
For full-time employees who are eligible, Raytheon will provide tuition assistance that can total as much as $10,000 per year.
7. Chevron
Just like defense and high-tech companies, energy companies such as Chevron also love to have their employees return to school to obtain an MBA.
To demonstrate just how much the company values its employees who pursue these advanced degrees, it has a program in place that gives eligible employees tuition assistance of as much as 75 percent, making it one of the best educational assistance programs in the energy sector.
8. Ford Motor Company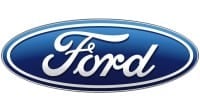 While there are numerous other auto manufacturers that provide tuition reimbursement to their employees, Ford Motor Company offers a program that is almost impossible for its competitors to top.
Although it does have guidelines in place that result in not all schools and MBA programs being approved, Ford will offer $6,000 per calendar year for anyone who is completing not only an MBA, but also those who are pursuing anything from a GED to a PhD.
9. Proctor & Gamble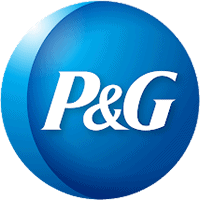 If you buy household and consumer goods when you go shopping, you've undoubtedly heard of Proctor & Gamble. For those who work for the company and want to pursue an MBA, P&G has a great tuition assistance program ready and waiting.
Once the school and courses are approved, employees can get reimbursement of their educational costs totaling up to 80 percent, with a limit of $40,000.
10. AT&T

Finally, communications icon AT&T also positions itself in the top 10 of companies that make it easy and affordable for their employees to obtain an MBA. As for its tuition assistance program, the company will reimburse employees as much as $5,250 per year for their graduate studies.
In addition, AT&T will reimburse MBA-related costs for its employees up to a maximum of $25,000, making it one of the more generous tuition reimbursement programs within the telecommunications sector.
The purpose of learning is growth, and our minds, unlike our bodies, can continue growing as long as we live.

Mortimer Adler
Conclusion
As more and more companies start to place a greater emphasis on their employees completing graduate school and obtaining their MBA, tuition reimbursement programs are starting to catch on within many sectors.
Though graduate school can be intimidating at times and require extensive amounts of study for success, the return on investment is considered to be quite high for employees and their companies. While companies will have a better-trained workforce, employees will find themselves earning larger salaries and having many more career advancement options.
Thus, if your career aspirations are high and you are willing to put in the time and effort needed to obtain your MBA, there are plenty of companies that are willing to help you out during your educational journey. Whether it is tuition assistance, financial assistance with textbooks and computers, or even free tutoring services to make sure you pass that one class in your MBA program that is giving you fits, you've got plenty of help awaiting you when you begin pursuit of your MBA.
Related: