Supporting a team and understanding how to optimize it is integral to growth as a productive sales manager. When it comes to raising sales performance for all types of operations, no matter the industry, the secret to success remains a precise sales management process rooted in foundational business concepts. Besides helping their organization reach its sales objectives, dynamic sales management processes allow companies to stay in tune with their industry as it grows. These processes, business concepts, and organizational management tools are covered within degrees like an online MBA. But with so many choices in degrees, prospective students might be asking which program is best for sales managers? Here are ten of the very best online MBA programs for sales managers.
Online MBA in Business Analytics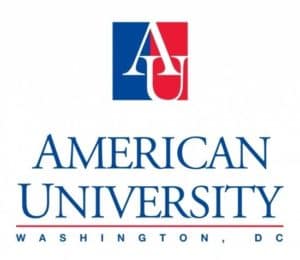 Business analytics is a field of study that influences the functional, data-driven changes and decisions within a business. It is a practical use of statistical analysis that centers on providing actionable recommendations. Analysts in this business field focus on ways to apply the insights they derive from data. They are successful when they draw concrete conclusions about a business by drawing specific questions about why things happened, what will happen next, and what should be done as a result. Sales managers would do well to consider an online MBA in business analytics, helping them succeed in sales leadership.
A high-powered online MBA program is currently available at American University's Kogod School of Business. Dubbed the MBA@American, this degree is designed for mid-career professionals wanting to learn strategic communication and management skills that will help them advance into leadership positions. The Kogod School of Business takes a forward-thinking approach to business education and emphasizes diversity. This MBA degree in business analytics would be a real asset for anyone interested in becoming a sales manager.
Online MBA in Ethical Leadership


Ethical leadership, or the lack thereof, has become a big focus in business and the media over the last few years. With the rapid growth of viral news outlets, unethical business leaders and their treachery are continually being exposed and shown to the general public. This new phenomenon in our culture gives way to the dire need for leadership skills and business ethics to be taught in the classroom. Strong ethical leadership skills can help to regain an organization's perceived integrity in the marketplace and give students an advantage in the world of business. Since sales departments must sometimes deal with the fallout of ethics issues in companies, it is an excellent idea for sales managers to have a degree in the field of ethics.
Marist College delivers an online MBA with a specialization in Ethical Leadership. The AACSB-accredited online MBA degree exposes students to the basic tenants of ethical decision-making and leadership in the business sector. This is just one of the MBA programs that can help sales managers develop solid ethics in business.
General MBA

The word is out on the effectiveness of the MBA in business training. Everyone from IT specialists, finance managers, accountants, and sales managers can benefit and further their careers after pursuing this advanced degree in business leadership. The MBA program is designed to broaden a manager's knowledge base in all of business' primary practices and functions, including accounting, marketing, information systems, finance, operations management, economics, and organizational behavior.
Students enrolled in top-shelf programs like Southern Oregon University's General online MBA will hone core competencies needed for business leadership. Critical business subjects such as effective communication, leadership, ethics, and teamwork are embedded in the program's curriculum to further develop graduate students' ability to succeed in high-performing management positions. Plus, MBA students can tailor this flexible online MBA to suit their preferences with a healthy choice of electives. Students looking for an accelerated experience can earn their master's in just over a year as they continue working. No matter what business field you are interested in, an MBA is a wise choice.
Online MBA in Marketing

A sales manager's knowledge and use of marketing awareness and tactics can mean the difference between an organization's success and failure. The marketing expertise and skills acquired within an online MBA with a marketing specialization are designed to give professionals lifelong value in domestic and global markets.
An online MBA in marketing is featured at the University of Baltimore. This specialization prepares graduate students to understand better the strategies linked with creating customer value. Online MBA students broaden their entrepreneurial marketing skills while strengthening their analytical skills. Sales management professionals enrolled in this program are introduced to the ever-evolving world of digital media and marketing communications that transform how consumers engage with brands. The Online MBA at the University of Baltimore offers the same content, rigor, and opportunities to collaborate between instructors and students that they would find in its face-to-face classes. If you are interested in sales management and want to find a degree that will help you reach your professional goals, look no further.
Online MBA in Mediation & Conflict Resolution

Mediation is a powerful tool for resolving business conflicts, and it is becoming more widely utilized throughout the world. Today's increasing use of the mediation process is a critical ingredient in searching for a better way of solving arguments and disputes. The mediation process itself must be continually evaluated and examined to explore the almost endless array of avenues to bring disputing parties into discussing their needs and disagreements. This is a great expertise to hold for any manager, including the marketing manager.
Brenau University currently offers an online MBA with a concentration in Mediation & Conflict Resolution. This program is perfect for managers of all types of professional teams, including marketing, research, sales, and technology. The online MBA is designed to graduate professionals that can function as successful mediators, arbitrators, negotiators, and other neutrals, including ombudsmen, factfinders, and facilitators to resolve such conflicts. All businesses will thrive with well-trained managers who can offer conflict resolution and mediation.
Online MBA in Professional Communication

In today's dynamic and highly fluid business environment, a business professional's ability to move their organizations towards successful business outcomes counts. In business, and every other area of a person's life, good communication matters. An online MBA in Professional Communication gives graduate students an advanced understanding of contemporary organizations' communication issues. Through the curriculum, students are enabled to assess communication issues and put innovative solutions into practice confidently.
Bellevue University's online Master of Business Administration in professional communication emphasizes practicing and building the real-world skills needed to achieve measurable success. Leaders with strong communication and decision-making skills who are primed to apply learned business concepts are in high demand in every industry. Bellevue University developed its MBA with insights from successful business leaders who see the needs and trends of today's rapidly evolving workplace.
Online MBA in Sales Management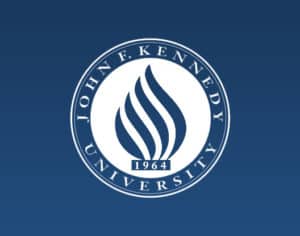 Unsurprisingly, one of the best Online MBA programs for sales managers is one with a concentration in sales management. A sales manager is responsible for coaching and leading a team of salespeople. A sales manager's duties often include building a sales plan, assigning sales territories, setting quotas, giving sales training, mentoring the sales team members, and hiring and firing sales staff. In large organizations, sales plans and quotas are usually set at the executive level. A sales manager's primary responsibility is to ensure that her salespeople meet those quotas and conform to any policies passed down from the executive level.
An online MBA with a specialization in Sales Management will include core competencies in sales management, entrepreneurism, and selling and how to deliver a firm's products and services to reinforce its value proposition. John F. Kennedy University is one of the nation's schools that offers such a degree for those interested in pursuing sales management as a profession. Its online MBA in Sales Management prepares students for direct sales, strategic account management, and operations management. Budding sales managers will want to consider this excellent degree.
Online MBA in Statistics and Data Science
Statistics in business is a broad field with applications in all types of industries. The world of statistics includes the collection, evaluation, interpretation, and presentation of data. Therefore, it should come as no surprise that professionals like data scientists, marketing managers, and business managers need to understand statistics. Data analysis requires probability theory and descriptive statistics. These concepts will help managers make better business decisions based on data. Key concepts include regression, probability distributions, hypothesis testing, and statistical significance. If all of these terms leave you at a loss for words, a degree in statistics and data science may be a great way to further your business leadership goals.
Bethel University currently offers an online MBA with a concentration in Statistics and Data Science designed to equip students to use data science to understand complex issues with data and influence vital decision-making processes to add value to any organization. This degree is one of the nation's best for professionals ready to use data in sales, marketing, production, and many other business areas.
Online MBA in Strategic Selling & Sales Leadership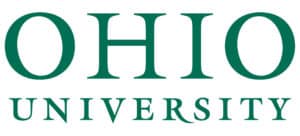 Strategic sales is a detailed program an organization creates to target customers and effectively sell a service or product. It is an essential component of business, as sales trends continually change. To reach its intended customers, a company must stay updated on the most quickly moving trends. New tools and technology, including big data and data analysis, enhance sales managers' ability to track and respond to trends. By collecting and analyzing sales customers' data, sales teams can understand patterns and make strategic moves to best meet company goals. To reach those set goals, sales managers decide strategic sales and motivate teams and individuals to put those strategies into action.
Graduate students interested in an online MBA with a focus in strategic selling and sales leadership need to look no further than Ohio University, which offers this degree. Enrolled students gain a deeper understanding of how to form new customer relationships and strengthen established ones through classes in ethics, communication and presentation skills, and negotiating and listening to customers. This degree stands as one of the best online MBA programs for sales managers.
Online MBA in Strategy, Innovation and Leadership


For many organizations, innovation remains a fruitless pursuit. Innovation initiatives often fail, and even successful innovators have a hard time sustaining a high-performance level. Just scanning the corporate landscape shows that once-popular brands will often struggle to keep up. Polaroid, Hewlett-Packard, Nokia, Yahoo, Sun Microsystems, and many others have discovered this truth. Why is it so hard to construct and sustain the capacity to innovate and form a solid business strategy? The reasons go much farther than the commonly cited scapegoat of a failure to execute. The problems with strategy and innovation improvement efforts are rooted in the lack of an innovation strategy. A strategy is a commitment to a set of coherent, mutually reinforcing behaviors or policies aimed at reaching a specific competitive goal.
Here is the kicker: strategy and innovation can be taught. The College of New Jersey currently offers an online MBA with specializations in Strategy, Innovation, and Leadership at its School of Business. The 14-course program engages students in experiential learning through participation in leadership opportunities and interactive pedagogy. Professionals in all branches of management can benefit from this exciting degree.
Next Steps
The world of sales is as much of an art as it is a science. Professionals interested in leading a team of salespeople must learn how to master both. Whether you're just getting started or on your way to becoming the sales vice president of a high-flying startup, here are the next steps to consider before jump-starting your journey:
Obtain the Right Academic Background and Work Experience
As a sales manager, you will undertake a wide variety of professional activities, such as overseeing local and regional sales representatives and their staff, preparing budgets, and dealing with customer complaints. Work experience as a sales representative is foundational for anyone who wants to make it a sales manager. Some say it is impossible to manage salespeople if you have never sold yourself. The U.S. Bureau of Labor Statistics backs this notion as it reports sales managers typically enter the career field from other sales jobs or related occupations. Then, to climb the ladder, consider what types of degree or certifications could be helpful to reach your career goals.
Master Sales Numbers
Today's successful sales managers are time management experts. They will ensure that their team is spending time on the needed activities that often lead to closing deals. It is crucial to know what activities and items drive the pipeline. Managers can make a sizable impact by influencing the many actions that ultimately lead to a sale. Besides analyzing data and setting goals, sales managers need to understand their sales pipelines and how to optimize them.
Learn How to Set Quality Goals
Harvard Business Review released a study finding that 80% of organizations set the wrong kinds of goals for their sales staff, focusing on sales benchmarks and results-oriented goals. This will always be less effective than setting activity-based goals, ranging from daily interacting with a certain number of prospects to conducting demos. Start this practice now and see how it can develop effectiveness in the office and at home.
These are just a few steps to consider when researching the profession of a sales manager. The work in sales management is challenging but can be profoundly rewarding.
Related Resources:
Online Entrepreneurship MBA Ranking
Online Marketing MBA Ranking
Best Online MBA Programs
Best Online Master's in Management
Ultimate Guide to Becoming a Sales Manager
Best Free Resources for Sales Managers
Best Degrees to Become a Sales Manager
Most Affordable Online MBA Programs