A top online MBA program for business operations managers is designed with career savvy professionals in mind. Graduate students seeking some of these degrees will discover innovative programs focused on the abilities and skills desired by today's top organizations and businesses.
Suppose you want to drive a corporation's strategy and oversee operations by helping an employer navigate complex transformations and challenging times. In that case, an MBA may be the program for you. Effective leadership and solid management skills are inextricably linked and are needed more today than ever in modern business. An MBA with a business operations manager in mind empowers managers and professionals to prepare for executive leadership roles in today's rapidly growing business environment.
While an MBA can be a daunting program to consider for those already in the workforce, an online degree features some excellent benefits over its traditional counterpart. Flexibility and convenience are the cornerstones of a distance learning graduate degree. Students enjoy the options of navigating a coursework structure that jives with their professional schedule. Here are some of the nation's best online MBA programs for business operations managers.
Online MBA in Change Management


Students interested in going into business operations management will benefit from a degree that teaches them how to drive positive organizational change. The online MBA in change management will help students develop skills needed to become a creative and resourceful leader, implement business strategies that adapt to evolving consumer needs, and create a business base that fosters efficient and effective organizational changes.
The Concordia University Chicago degree is unique in that it combines the time-tested benefits of a traditional online management MBA with a specialized online change management graduate degree. Students will learn how to demonstrate expertise in intercultural leadership and leadership theories. The curriculum includes ways to understand and leverage the keys to managing strategic change. This on-campus or 100% online change management MBA allows today's working professionals to pursue a business degree on their schedule. This is one of the top online MBA programs for business operations managers because its focus aims to produce graduates fully prepared to take on the issues of running a modern organization.
Online MBA in Health Administration

Health administration is one of the top business jobs in the country. This makes an online MBA in Health Administration another great program for future business operations managers. These graduate students interested in an online MBA are taking the lead in their healthcare careers while advancing their business careers. Those interested in the health of others already have a passion for serving. This online program allows them to master the health care industry's inner workings by making smart choices for the organizations and the patients they serve.
Graduate students at Southeast Missouri State University are taking their healthcare careers to the next level by getting the skills to lead with an MBA in Health Administration. Distance learners can complete this flexible, 100% online program from anywhere. They tackle courses at their pace while they take on the rest of the world at work, home, and beyond. With this MBA in health administration, graduate students prepare for various healthcare industry and business operations management opportunities. Careers can include local, state, and national operations management and directing positions. Graduates will learn how to run a team, manage a budget for informed decision-making, and improve workflow.
Online MBA in Human Resource Management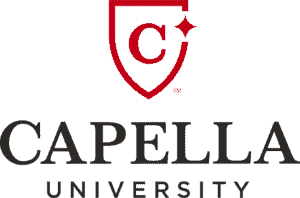 Professionals interested in finding a position as a business operations manager have many options for degrees to consider. One avenue available to students is the online MBA with a human resource focus. Students wanting to pursue business operations management gain HR skills that can be applied to many real-life business challenges. This type of program helps distance learners grow the success of their organization's operations by focusing on their most important asset, their people.
Becoming a strategic human resource manager is a rewarding and challenging career. A great start in this career journey is pursuing Capella's online MBA in Human Resource Management (HRM). The curriculum focuses on current and emerging HRM best practices and lessons from a base of core business courses. Graduates of this program use strategy that aligns accurately and ethically with an organization's business objectives. Qualifying students may earn credit with prior learning and experience. Specialized for HR professionals, this program aids students in gaining a comprehensive understanding of HR principles and practices.
Online MBA in Operations Management

Business operations managers can do no better than to secure an online MBA with an emphasis in operations management. This online MBA is the premier degree for training the next generation of operation management and executive-level leadership.
Graduate students who want to take their business acumen to the next level need to consider the online MBA in Operations Management from Kettering University. It will inform student's managerial decisions and shape their skills in accounting, management, finance, and marketing. Originally the MBA was designed to add business skills for those with an engineering degree, but today the MBA has moved beyond just being relevant to engineers. Proving oneself in the field of business and solving technical problems is something leaders do every day. Kettering University's online MBA blends technical expertise with management skills that prepare distance learners to take on leadership challenges.
Online MBA in Process Improvement

Graduate students interested in business operations management will want a well-rounded advanced degree in business with applicable managerial content delivered in a flexible format. All of this is included in an online MBA in Process Improvement. In this program, business leaders have hands-on opportunities to solve real-world problems posed by today's manufacturers and enterprises.
Nova Southeastern University is currently advertising an MBA program with a focus on Process Improvement. This degree gives distance learners a competitive advantage within a crowded field of job candidates. After graduating from the program, students will be prepared to sit for three nationally recognized certifications: PMI's Project Management Professional, ASQ's Certified Six Sigma Black Belt, and SME's Lean Bronze. With their new skillset and experiences, Process Improvement graduates will have the edge over other operations management industry professionals. MBA core courses are offered during the day and weeknights on the main campus and online. Process Improvement courses include Project Management, Process Improvement Methods, and Process Improvement Practicum.
Online MBA in Project Management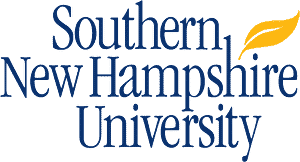 Project Management and business operations management share many of the same themes and principles. The field of project management is evolving as more organizations move to project team-based business models. A project management MBA builds a strong base of business skills followed by a strategic focus on managing teams from a project's origin to completion. Professionals can apply these skills to leadership positions across various industries, including manufacturing, construction, healthcare, IT development, and more. A stellar online MBA with a specialization in Project Management will propel today's operations managers to new heights in business.
Online graduate students can meet the industry's growing demand for project leaders with an MBA in Project Management from Southern New Hampshire. Enrolled students learn what it takes to monitor, plan, measure, and create a project from start to finish. This program's curriculum includes the dynamics of analyzing data to solve issues and make decisions, leading teams within complex and diverse environments, and effectively communicating ideas to a variety of stakeholders.
Online MBA in Risk Management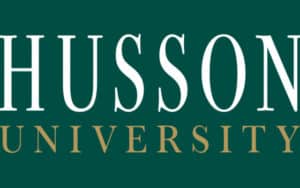 Through the online MBA in Risk Management students gain unique knowledge and skills vital to business operations managers. Risk is a standard part of any business. Risk can lead to loss or significant gains. However, organizations can take steps to minimize and prevent potential negative impacts. Risk managers lead organizations in these efforts as they offer the expertise needed to forecast and avoid threats. Through their efforts, organizations are enabled to achieve their goals.
Husson University offers an online MBA in Risk Management. This program empowers graduate students to gain specialized qualifications for central business roles across industries. Within the online MBA in risk management program, online learners prepare for roles that are more than essential; they're in extremely high demand. These skills are desired by insurance companies, nonprofit organizations, and leading corporations. What's more, pursuing an online master's degree in risk management offers a learning experience that is as rewarding as it is flexible.
Online MBA in Sales Leadership


Business operations managers are responsible for many systems in a plethora of organizations. Future operations managers and leaders can benefit from a degree focused on sales leadership. An online MBA in Sales Leadership will improve one's effectiveness in selling himself, his ideas, his company's goods and services, and his ability to grow and develop high performing sales teams. Students will learn the theory and develop practices in motivation, leadership skills, group dynamics, organizational structure, and quality management.
University of Louisiana Lafayette's offers a top online MBA in Sales Leadership. In this program, online students are presented with the opportunity to effectively manage customer relations, including seeing the rationale as to why companies pursue long term commercial (or exchange) agreements as a marketing strategy. Course topics cover the nature of negotiations, provide frameworks for building needed strategies for effective negotiations, and explore best consumer relationship management practices. Students will also develop negotiation skills that improve their sales productivity and explore the nature of conflict and conflict resolution.
Online MBA in Strategic Leadership

Organizations are plagued by uncertainty and poor decision making by leaders. Business professionals and operations managers with the skills to think critically, solve problems, and communicate well are in high demand. This makes a degree with a strategic leadership focus one of the best online MBA programs for business operations managers.
The University of Delaware's online MBA program, from the Alfred Lerner College of Business and Economics, aligns directly to graduate students' career aspirations by providing a solid base in business expertise and building industry know-how through concentrated coursework. MBA students enrolled in this distance degree are trained to confidently solve today's business problems with innovative decision-making skills, creative thought processes, and the best analytical tools. Delaware's MBA is entirely online — so graduate students can attend classes where and when they like. The GMAT and fee waivers available to qualifying applicants combined with scholarships available to incoming students make the UD MBA convenient for working adults. The online MBA curriculum can be completed in just 16 months to maximize the return on educational investment.
Online MBA in Supply Chain Management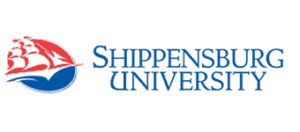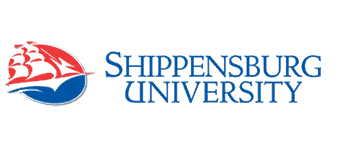 The supply chain is vital in any organization that offers goods and services. Knowledge of it is what every business operations manager needs. This makes an online MBA in Supply Chain Management a great option for future business operations managers.
Thankfully, the John L. Grove College of Business MBA degree program offers high quality at an outstanding value. Its AACSB-accredited MBA program has been designed to help graduate students succeed in a rapidly evolving global economy. Online graduate students find the Ship MBA convenient, reputable, and affordable. The Ship MBA-Professional is a part-time, evening hybrid degree for working professionals. Simultaneously, the Ship MBA-Online exists as a convenient, 100% online program that takes just two years to complete. Courses within this program that aids business operations managers include Managerial Accounting, Corporate Financial Management, IT Management, and Innovation, International Business, Organizational Leadership, Contemporary Decision Making, and Marketing Management.
Next Steps
Considering top online MBA programs for business operations managers is riddled with crucial choices and decisions. For potential students, the next step involves shoring up a solid application. This process includes:
Start preparing your transcripts and other application materials.
An accredited bachelor's degree is an essential prerequisite for any MBA application. Take the needed time to request and prepare official transcripts as evidence of degree completion. Depending on the university you are planning to apply to, there will be other resources and materials that you will need to submit as well. Make sure you research this process throughly in order to time your applications appropriately.
Make sure you have a high enough GPA to apply for your MBA.
Your GPA (grade point average) is the number that represents the average value of your final grades earned as an undergraduate student. Many top MBA programs have minimum GPA requirements. If your GPA does not hit the minimum, there are a few contingency plans. Some business schools allow for additional supporting materials to boost an application, like test scores, essays, or interviews. If no supporting materials can be submitted, additional undergraduate classes can be pursued to boost one's GPA for a future application.
Prepare your resume and professional experience documents.
Substantial professional experience indicates that you are ready to invest your time and expenses into a top online MBA. You need to create a clear and concise resume that showcases your professional, academic, and extracurricular achievements.
Once students build an application that puts their best foot forward, all that's left is to wait for acceptance letters to rain in.
Related Resources:
Best MBA Programs
Best Online Master's in Management
Best Online Master's in Healthcare Management
Ultimate Guide to becoming a Business Operations Manager
Best Free Resources for Business Operations Managers
Best Degrees to Become a Business Operations Manager