When it comes to business, it sometimes can seem like there are too many variables to stay aware of. A professional organization is a complicated web made up of many individuals with many positions, departments with various responsibilities, and teams that sometimes struggle to stay connected. It can be great to have a sizable team to dive into the weeds of marketing, production, sales, and other areas. But who is keeping a watchful eye on the organization's overall goals to determine the proper course of action to be taken at all times?
A business operations manager is positioned firmly in the driver's seat of an organization's business operations. They are the ones that are making the whole system work together. But what is this position all about? Throughout this Ultimate Guide to Becoming a Business Operations Manager, we will explore what the job is about, the history of the career, how to start out in in this exciting field, and what the future trends of business operations managers are.
What is a Business Operations Manager?
A business operations manager analyzes, oversees, and makes decisions regarding the overall systems and productivity within a company to ensure its maximum efficiency. They play a crucial part in all aspects of business operations.
Since we're diving into a high-level position in this guide to becoming a business operations manager, let's go over some specific responsibilities and qualifications within this demanding role.
Job Responsibilities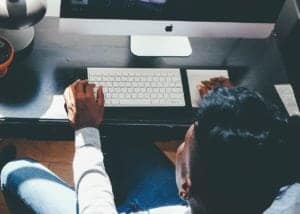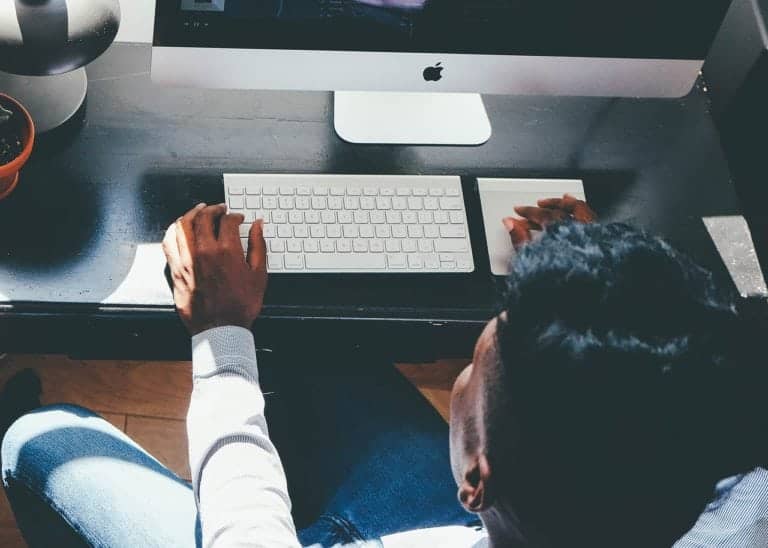 First, let's break down the key responsibilities of most business operations managers' day-to-day work. These responsibilities often range from making decisions on policy to influencing a company's culture.
The standard job duties for a business operations manager can include:
Overseeing corporate financial information, business strategy, and budgets
Supervising supply chain and inventory
Managing corporate strategy, planning, and forecasting
Researching consumer data and conducting market research exercises
Creating organizational policy and compliance measures
Optimizing employee processes and workflows
Business operations managers are expected to work with both processes and people. This means they'll be expected to be flexible in their day-to-day tasks. One day they might be balancing the budget, and the next, they're revamping entire workflows for teams in various departments.
One thing is sure: there are never any dull moments in business operations. Here is a closer look at some of these job requirements.
Strategy and Policy Decisions
First and foremost, a business operations manager is called on to make a plethora of strategy and policy decisions related to an organization's operations. This may include working with human resources software in recruiting to refine specific business needs to ensure all required legal documents get addressed. Operations managers make sure there is compliance with the relevant rules and regulations. They will also contribute to the determining of a strategic roadmap for the company's future.
Researching New Tech and More Efficient Business Methods
Operations managers always keep tabs on ways their organization can improve their current methods of conducting business. From identifying shortcomings in existing workflows (for example, unnecessary extra steps for approvals from managers or unproductive meetings) to looking ahead to future projects and deciding on the best ways to plan out processes. Some of the chief concerns for a business operations manager work is time management.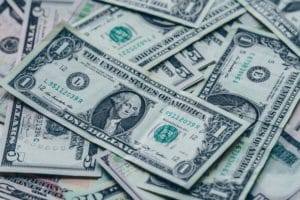 Setting Budgets and Managing Costs
Operations managers have an enterprise's financials at the top of their priority list. Efficiency is usually thought of in terms of time: at what rate can a project be completed? But financial efficiency is proven to be just as crucial for a business. Operations managers must evaluate the most efficient, cost-effective way to execute a project in the shortest time possible. Setting budgets and managing expenses are always on operations managers' minds when evaluating employee performance and project timelines.
Overseeing Inventory
Along with maintaining the landscape of an organization's operations comes awareness and management of inventory. Size, scale, scope, and how actual inventory is processed is all dependent on what type of industry a business exists in. However, for an operations manager to have a sense of where healthy budgets should be set and which processes need improvement, knowledge of physical inventory and development of intangible products such as software is vital.
Building Company Culture
Finally, with a versatile position as the business operations specialist, the ability to coordinate with the many different departments and teams from this leadership role creates an opportunity to influence and often direct an organization's culture heavily. Many operations managers have years of experience under their belts, and they know what a thriving company culture entails.
What is the History of Business Operations Management?
Taylor's Scientific Management Theory
The most significant developments in business operations management began with introducing the Scientific Management Movement at the turn of the 20th Century. Led by theorist and mechanical engineer Frederick Winslow Taylor, those associated with this movement proposed that employers would increase productivity if employees could work smarter, not harder. Taylor spent a great deal of time studying employees' motions to create machinery that would complement or mirror those movements. In 1909, he wrote "The Principles of Scientific Management," which advanced his ideas about manager-employee cooperation and job simplification. Ultimately, Taylor and his associates worked to increase workplace efficiency through task optimization and team cooperation.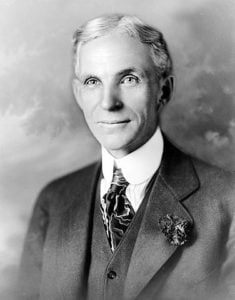 History Welcomes the Assembly Line
When Taylor performed his motion studies and experiments, Henry Ford increased his automobile factories' productivity. To make his car affordable to a more significant piece of the American population, Ford knew he had to decrease workforce effort and overall production time. Thus, he designed and instituted the first moving assembly line in 1913, which reduced the overall time it took to complete a car from more than twelve hours to just two and a half hours. Ford hired Frederick Taylor to help increase the efficiency of his streamlining processes. Their combined efforts virtually revolutionized the manufacturing world.
Enter Methods-Time Measurement
World War II ushered in the next significant business operations management development. With the demand for equipment and supplies at an all-time high, manufacturers were asking their employees to quadruple their work efforts to, in turn, quadruple their output. Yet, employers operated with no set standards for production output. They pushed employees extremely hard. Thus, the Methods-Time Measurement System was born.
In the 1940s, Herold Bright Maynard, Gustave James Stegemerten, and John Lenhard Schwab had researchers across America film employees working manufacturing jobs. The researchers analyzed every hand, foot, leg, head, and body motion employees performed on a given task upon viewing the films. The researchers then averaged the time it took for qualified employees to complete these motions and assigned a standardized completion time for each job. Their Methods-Time Measurement system helped employers know what they could expect from their workers. This system established the first known standards for human production performance in the workplace.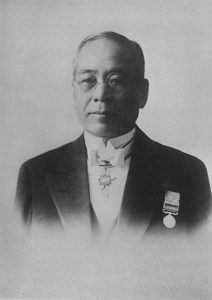 Toyota Production System from Japan
After World War II, Toyota Motors led business operations management innovations to eliminate product and time waste. Toyota's founder, Sakichi Toyoda, invented "jidoka" as a concept by incorporated safeties on his loom machines that would stop production if something went wrong in the process. Kiichiro Toyoda, Sakichi's son, then developed the Just-in-Time concept, which reduces excess inventory and the production of unneeded inventory. Their combined efforts fused to control product loss by eliminating overproduction and eliminating poorly manufactured products. This innovative type of operations management focused on "lean production" rather than unregulated mass production.
Enter Six Sigma
In the 1980s, Motorola's engineers continued business operations and production efficiencies by creating a methodology that measures defects and irregularities in products. Rather than measuring the quality of many products, they could standardize and measure millions of products at once. Ultimately, this quality control method helped organizations streamline production, lower production inefficiencies, improve completion time, and improve production standards.
As the Six Sigma measurement system grew as a global phenomenon, the International Organization for Standardization published standards for quality assurance and business quality management in the late 1980s. This ISO 9000 helped organizations across all industries satisfy their consumers' needs, comply with regulatory requirements, and achieve ongoing system improvements.
Lean Management is Developed
Each of these business operations management theories, methodologies, and systems are built upon the previous ones. They eventually morphed into what's known as Lean Management. The Machine That Changed the World was published in 1990. The book tells how operations management's theory improved product quality and efficiency by encouraging organizations to make small, incremental changes in their procedures and processes. By using lean management theory, businesses can make continual improvements to their operational processes and work to eliminate the waste of effort, time, and money.
And Finally, Business Process Re-engineering
Business Process Re-engineering fused Lean Management with other existing business management strategies. In some ways, it built the roof on the foundation and walls that the different strategies constructed. BPR focuses on designing business processes and workflows that improve customer service, decrease production expenses, and increase business value. Rather than streamlining a single business process, BPR facilitates all of an organization's operations to provide unparalleled quality and service.
How Do I Start a Career as a Business Operations Manager?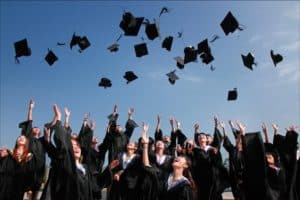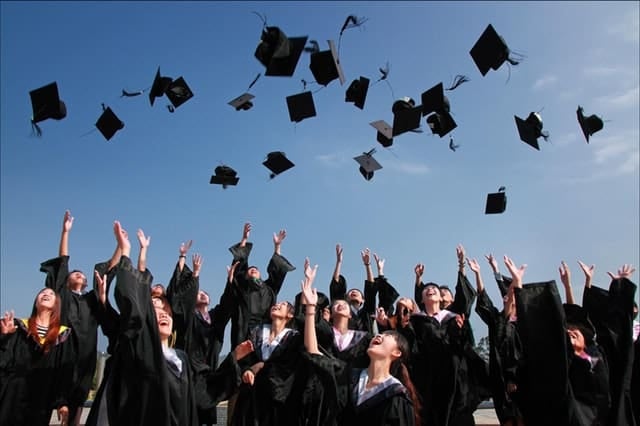 Business operations manager positions require a minimum education of a completed bachelor's degree, usually in a business-related field. Some business schools may feature specializations in operations management or related areas.
However, any core coursework in business will be helpful for those entering business operations management roles. Many operations managers also will have earned or are working towards a graduate business degree like the time-tested MBA.
As business professionals advance in operations management, pursuing licenses or certifications can give them a competitive edge. A few options to explore include
Most hiring firms will expect a few years of experience for entry-level positions, so exploring internships before beginning a job hunt could prove beneficial. The important thing is to seek opportunities in related business fields through volunteering, a continued education, and more.
The Importance of Management and Leadership Experience
A significant boost to the profile of a future business operations manager is her previous leadership and management experience. A large degree of being an effective business operations manager is the knowledge and skill it takes to effectively communicate with other employees. Management experience is a simple way to let potential employers know that you have the necessary understanding of fulfilling a similar role.
Business operations managers are always faced with the job of making difficult decisions about broad processes and workflows. An employee being entrusted with making high-level decisions should have experience in leading other employees and shaping an organization beforehand.
Basic Background in Business
Because this is a leadership role, essential business knowledge is an expected part of any business operations manager's past. To best evaluate a business's processes, a business operations manager needs to have at least some experience working with those processes firsthand.
Relationship Building and Quality Communication Skills are a Must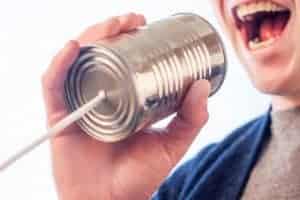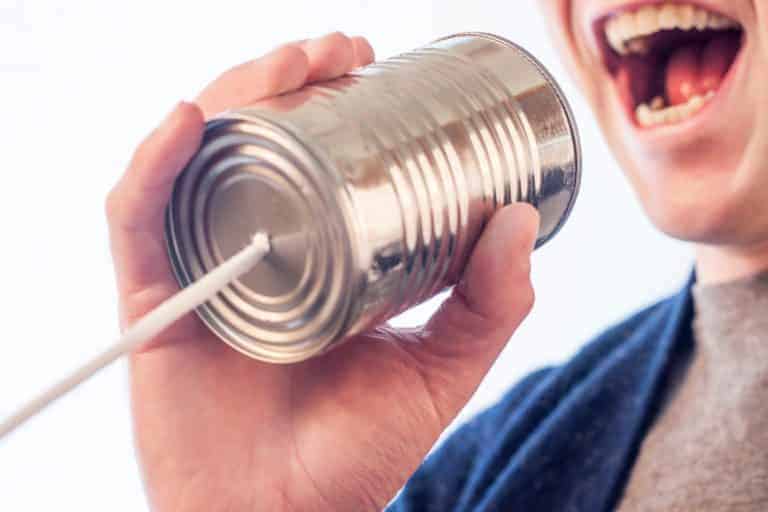 With their hands in so many departments and levels within an organization, the business operations manager must be skilled at relating to and communicating with employees from different areas. Part of what makes a business operations manager stand out from the pack is how they can effectively communicate to improve an organization's vital systems. Today, many businesses are filled with content to conduct their jobs in a specific, fixed way. A good business operations manager can break through an enterprise's ossified routines when they notice inefficiencies by exercising effective communication with employees entrenched in inefficient processes.
The role of a business operations manager touches every part of an organization. It is a role that mixes employee success with business efficiencies. Influential leaders in this role must have the right balance between hard and soft skills. There is no better way to attain these skills than by pursuing an education in business operations management.
Pursuing a master's degree in business or business administration is the practical next step toward seeking a position in operations management. There are many specialized graduate degree concentrations that students have available to give them an arsenal of skills and competitive advantages in their career advancement.
For years, the MBA has existed as the quintessential business degree. An MBA in project management helps graduates solidify their resource-planning skills and business knowledge. The in-depth curriculum helps graduate students gain specific project management skills by learning from actual organizations' case studies. This also gives them a better understanding of business operations management functions.
What Does a Career as a Business Operations Manager Look Like?
Business operations managers can balance a multitude of things on their professional plates. Leaders in this industry agree that the first thing professionals interested in operation management should know is that they will have to handle many different tasks, but for some, that's the beauty of the job. The position is a continuous adventure of challenges that teach the manager many lessons throughout a career.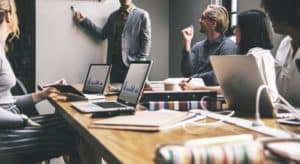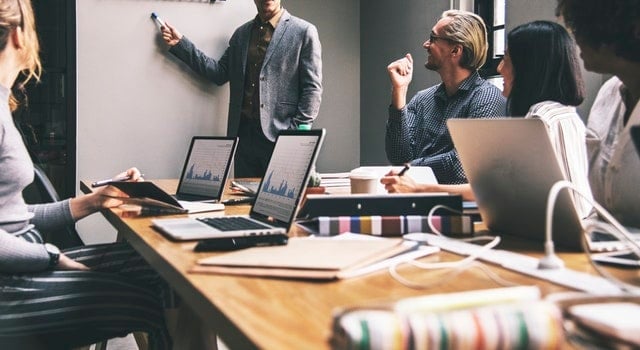 For those worried about how their skills line up with those in operation management, it is good to know going in that business operations managers must be organized and focused as workers. Professionals who are pragmatic, logical, and possess even a small amount of creativity can succeed in this role. Business operations managers need not be perfect to do well. If they can do things correctly, be aware of everything, and try to relax and be patient when mistakes are made, they will thrive in this business area. The human mark is often preferred over the perfect job.
Most of a business operations manager's day-to-day tasks rely on hard skills like math and financial knowledge. Larger projects that involve collaborating with employees will flex one's communication and leadership skills. It is crucial to focus on both skillsets to make an operations manager the most effective in the role. A significant amount of responsibilities and requirements show how essential and challenging the position is in many organizations. However, they also reveal a great opportunity for anyone wanting a job that touches the many aspects of business operations careers.
There can be many routes that take one into operations management. Here are ways to pursue the job: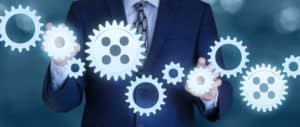 Study or Work in Supply Chain Management
Supply chain management is a crucial position within an enterprise. A company always requires time management and delivery of its materials, supplies, and products to successfully fulfill client commitments. Gaining experience in supply chain management is a great way to get your feet in the door of business operations management.
Study or Work in Operations Strategy
Strategy, especially in a competitive world, is viewed as a vital skill. Strategy can be considered a rare skill as it isn't always found in all work areas. Make sure you hone this skill along with other essential operations manager abilities. Strategic thinkers stand out from the competition.
Study or Work in Internal Auditing
Internal Auditing plays a crucial role in improving the quality of the services and products that a firm produces. Auditing includes applying different criteria and evaluating an organization's goods and services against globally acceptable standards. This area of business not only introduces you to operations, but also efficiency and lean management.
What are the Future Trends in Business Operations Management?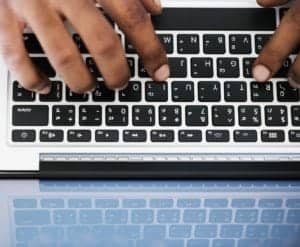 So, what does the future hold for business operations management? Assembly lines and compliance regulations do not look like they are going anywhere any time soon. We can expect to see production and assembly machinery working in synch with workers' movements and organizations attempting to decrease the amount of time and resources wasted in their businesses. Technology will continue to evolve. Established business owners will try to keep up with new regulations, processes, and procedures as they are developed.
Expect existing business operations management systems to apply still. However, a focus on holistic improvements to business processes rather than mere gains to one type of business process will be present. The recent development of digital technology and its limitless range of applications in mobile, web services, and the internet means that the development and delivery of future software services will continue to transform the very fabric of our operating and business environments.
Next Steps
As you can clearly see after reading this ultimate guide to becoming a business operations manager, this role involves many components that span industries and applications in business leadership. Business operations management is an in-demand field with many career opportunities to offer those who are highly qualified.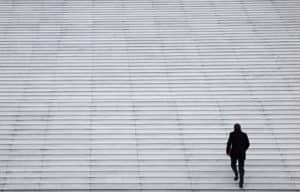 If becoming a business operations manager interests you, many resources are available through many sources to help prepare you for this role in an organization. Here are some high-quality steps you can take immediately to guide your research into the world of this exciting professional career field.
Contact and Interview a Business Operations Manager
Find out if there is a professional in this field among your extended family, friend, or professional contacts. There is simply no substitute for gaining exposure to the career through the eyes of a professional currently working within a business operations management role. Practicing managers will be more than happy to meet and share the lessons with you that they have learned along the way. A current business operations manager may also prove to be a crucial connection to have in the future as you begin networking and seeking potential job opportunities.
Reach out to a Reputable Business School
One of the best steps a potential business operation manager can take is to invest her time and resources into the best education possible, like an online MBA. Business schools that offer this time-tested distance degree staff experts in the field as instructors. They also maintain career advisors and admissions personnel within their departments ready to answer any questions about their business operations management degrees at the undergraduate and MBA levels. Some business schools will connect program candidates with seasoned advisors to ensure they find the right program schedule.
Start Making Plans for your Future in Business
After taking part in some thought-provoking interviews and gaining information on the many career paths that start with a degree in business operations management, a potential operations manager can begin to imagine what it will be like to work for an organization in this profession. Business school students pursuing an online MBA in business operations management should realize how she wants her career to take shape. Perhaps she wants to work for a nonprofit or government organization. Wherever the road takes them, professionals seeking a career in business operations management will find it both challenging and rewarding.
Related Resources:
Best MBA Programs
Best Online Master's in Management
Best Online Master's in Healthcare Management
Best Free Resources for Business Operations Managers
Best Online MBA Programs for Business Operations Managers
Best Degrees to Become a Business Operations Manager