Business operations managers are the movers and shakers within their organizations and businesses. They assist the multiple departments within an enterprise and coordinate them all to meet the end goals. While their duties vary widely and often depend on their company's needs, their job includes hiring people, guiding work teams for projects, addressing budget matters, negotiating contracts, and understanding general business operations. Here are some of the best degrees to become a business operations manager.
Bachelor's in Business Administration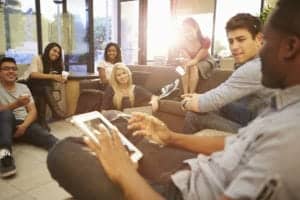 A Bachelor's in Business Administration or BBA degree is designed to provide undergraduate students with a strong academic base of core business functions, including general business administration, logistics, accounting, finance, project management, information technology, organizational behavior, human resources, marketing, and international business. These competencies are flexible and transferable enough that careers in a myriad of unique fields may be available upon graduation.
Undergraduate students may want to consider majoring in business administration if they believe they have leadership skills and think they would make a successful team manager. It is common for students seeking a BBA to discover that there is so much more to business administration than mere management. A business administration curriculum is typically designed to teach students how to become strategic planners who can create organizational value and master financial principles. Besides that, business students will learn how to lead projects across all areas of business. Coursework is designed to align with real-world business situations delivered by an industry-relevant perspective. This is an excellent degree for a future business operations manager.
Bachelor's in Health Administration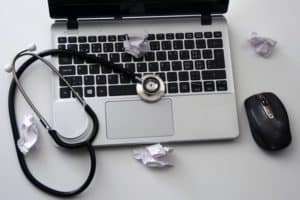 Healthcare administrators supervise the medical services and daily operations of hospitals, clinics, nursing homes, and other health care facilities. A Bachelor's in Health Administration is an undergraduate program in healthcare administration that prepares tomorrow's professionals for the field by teaching them about the intricacies of care delivery systems, the day-to-day operations of health providers, and the role of financial planning in healthcare.
Students pursuing a Bachelor's in Health Administration learn how to make critical decisions, manage teams, and communicate with stakeholders. These students gain the needed insights into today's changing healthcare industry and move ahead in the field. Many business schools offering this program give undergraduate students options that best fit their schedules, budget, professional goals, and learning styles. A Bachelor's in Health Administration program is perfect for business operations managers as it provides a concentration in healthcare administration leadership that encompasses a "big picture" view. It also prepares students to provide excellent patient care and helps optimize administrative operations within healthcare organizations.
Bachelor's in Management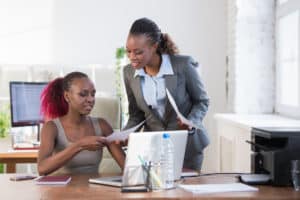 One of the best starting degrees to become a business operations manager is a Bachelor's in Management. It equips students with the tools they need to manage a business or venture of their own in a responsible, efficient, and effective way. Business management students will typically study several different subjects while pursuing a degree, such as corporate governance, business communication, and customer behavior. Those interested in managing a company that extends beyond countries' borders may also do well to study international logistics, international law, and global finance.
Scholars opting for this degree path will likely learn how to prioritize more effectively while making workloads more manageable. They will also learn how to properly enact team-building principles among employees while facilitating better communication within professional settings. Most bachelor's degrees in management take an average of three to six years to complete.
Master's in Operations Management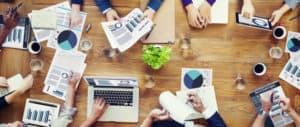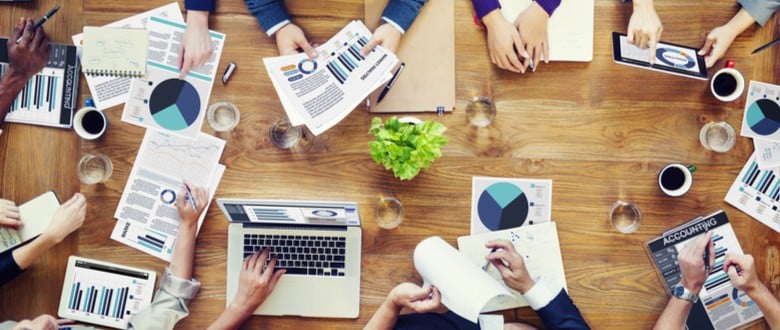 Graduate students seeking a master's degree in operations management can expect to develop their business acumen, people leadership, and organizational management. Becoming a manager who confidently motivates people and leads organizations are what professionals want to hire and employees want to work for. It takes skill and practice. Master's students who have their sights set on an influential management role in government, startups, general business, or nonprofits will find that earning their Master's in Operations Management is a great place to start.
Executive and management careers begin with a solid understanding of management and team development. This type of graduate degree helps professionals prepare to become business operations managers. They develop the comprehensive leadership and managerial skills they need to execute organizational change, create high-performance teams, and drive strategic initiatives. These qualifications are precisely what today's employers are actively looking for in potential candidates to fill the top leadership tiers.
MBA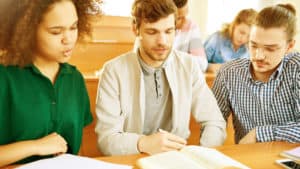 The MBA is an internationally recognized graduate program designed to develop the skills required for business and management careers. The value of an MBA, however, is not strictly limited to the business world. An MBA is also useful to those pursuing a managerial career in the private industry, public sector, government, and for specific roles such as business operation management.
Most of the nation's MBA programs build a core curriculum foundation in academic subjects such as marketing, accounting, economics, and operations. They then explore elective and specialization courses that allow students to follow their own professional and personal interests. Some business schools require that MBA candidates complete an internship at an organization or company. Internships can sometimes lead to permanent job offers after the program. Quality business schools may require that candidates have at least several years of professional work experience before starting a program. Applicants are asked to submit Graduate Management Admission Test or Graduate Record Examinations results, academic transcripts, an essay, letters of reference, and a statement of purpose that reflects their motivation for pursuing an MBA.
Next Steps
During a business degree, you can expect to develop a broad knowledge of business operations and gain targeted skills in your specific business field, like customer service, IT, markets, finance, communications, operations, strategy, and business policy. You can also expect to be challenged to explore these fields with an international focus.
If you are interested in pursuing one of these degrees to become a business operations manager, you will want to do as much research into business schools as possible. Scour a business school's website and make sure to look for program and course descriptions. With the expense of money and time, you must find a program that looks interesting and engaging. Be sure to make contact with business school leaders to get a good idea of how invested they are in their students. Business operations management students have many programs to choose from, so choose wisely.
Related Resources:
Best MBA Programs
Best Online Master's in Management
Best Online Master's in Healthcare Management
Ultimate Guide to becoming a Business Operations Manager
Best Free Resources for Business Operations Managers
Best Online MBA Programs for Business Operations Managers