With so many responsibilities included in a business operations manager's scope, it is easy to see that this leader must be well-equipped. Besides a high-quality degree in business, like an MBA, operations managers will do well to consider free resources available to them for further training.
A business operations manager collaborate with management to design and execute business strategies, manage operations, and stabilize customer retention. Also referred to as a Chief Operations Officer, COO, or Operations Director, a business operations manager maximizes a company's operating capabilities, oversees marketing strategies, and guarantees customer satisfaction. Professionals in this role play a pivotal role in creating an organization's budget and employing strategies to protect property and goods. Ideal candidates are driven, resourceful, and visionary.
The following free resources for business operations managers help leaders who are currently working in this leadership role or working to get there. Professionals will find courses, podcasts, and websites giving tools, books, and guidance all free of charge.
Business Process Management in Healthcare Organizations Course

The Business Process Management in Healthcare Organizations course at Rutgers, the State University of New Jersey, includes an overview of business processes and procedures for healthcare organizations, including business process management realities and a discussion of healthcare organization entrepreneurship as a business sector.
The free course provides links to external sites that connect students to the larger "real world" of healthcare organization business processes, entrepreneurship, and business process management. The links also serve as free resources students can take with them after they complete the course experience. Because everyone loves a road trip, there are also "virtual field trips" available to the often-hidden places of interest on the internet. This course format includes readings, quizzes, videos, and a project. The project requires learners to synthesize course materials and design patient-centered business processes for a healthcare organization the way the student would have things run in an ideal scenario. The design is submitted as a memo and is an artifact of the course which they can circulate to colleagues.
Free Management Library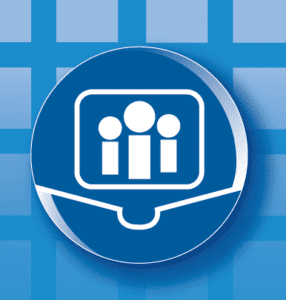 Free Management Library houses multiple free resources for business operations managers. One of the best resources is a free article entitled "Introduction to Operations Management of Products and Services: Overview and Resources." This text shares how operations management centers on carefully managing the processes to create and distribute services and products. A great deal of emphasis is placed on the efficiency and effectiveness of business processes. Therefore, operations managers often deal with substantial measurement and the analysis of internal processes. Ultimately, the nature of how effective operations management is carried out in a company depends very much on the nature of the organization's services and products, for example, general services, agriculture, mining, or construction.
Additional perspectives on the field include defining operations management as chiefly being concerned with planning, organizing, and maintaining in the contexts of production, manufacturing, or the offering of services. Operations management is also described as an area of leadership focused on designing and controlling production processes and the redesigning of business operations in the production of services and goods. This excellent article continues to develop the many business operations management uses across a spectrum of business applications.
Free Management Resources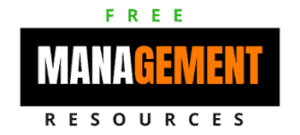 FreeManagementResources.com is aptly named because it is the place for business professionals looking for free management resources. Site surfers will find many exceptional FREE eBooks, White Papers, Templates, and more. Visitors can also explore the Free Management Resources site and find well-written articles that provide insights, case studies, and reviews of various management and business-related products and topics.
One featured title available on this website is Dell Technologies' "Cybersecurity and Campus Safety in Higher Education." The free book shows readers how today's colleges and universities are more vulnerable than ever with both the cyberattacks that put student privacy and sensitive institutional data at risk and the ongoing threat of physical violence on campus. This book answers questions like, how can higher education institutions stay out ahead of these challenges and keep their students safe? By working to transform cybersecurity and safety through implementing a comprehensive plan that strengthens endpoint, information and network security, and campus safety. Other resources available on the site include free software for operations managers and webinars on business leadership.
Oil & Gas Industry Operations and Markets Course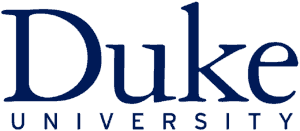 This free two-week course offered by Duke University looks at the two most fundamental components of the oil and gas industry, its markets and operations, each of which is addressed as separate modules in the course. The gas and oil industries have an enormous impact on all aspects of the world's daily life. Individuals, corporations, organizations, and national governments make financial and procedural decisions based on the cost, availability, and use of these two natural resources.
The course displays an overview of oil and gas production in the operations module of the free Oil & Gas Industry Operations and Markets Course, from initial discovery to refinement and final transport. The second module centers on the oil and gas markets, which are the forces that drive the industry's operations. Other issues addressed in the free course include the role of oil reserves, wells' cost, and seasonal impacts on prices. After each lesson, learners can take short quizzes to test their newly acquired knowledge, participate in discussions about global markets, and complete a final project.
Operations Analytics Course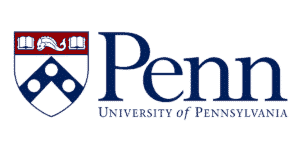 The University of Pennsylvania offers a free course entitled "Operations Analytics." This course has been designed to impact the way we think about transforming data into better business decisions. Recent improvements in modern data-collecting technologies have changed the way firms and organizations make informed and effective business decisions.
This free course on operations analytics is taught by three of Wharton business school's leading experts. It specifically focuses on how the information can profitably match supply with demand in unique business settings. In this course, online students will learn how to model future demand variables, predict the outcomes of various policy choices, and discern the best course of action in the face of risk and uncertainty. The free course introduces frameworks and ideas that provide valuable insights into a spectrum of real-world business challenges. It also teaches operations managers methods and software available for tackling challenges quantitatively and the issues involved in retrieving the relevant data.
Sales Force Management Course


Sales Force Management is the second course in the Sales Operations/Management concentration offered by West Virginia University. This free operations management course covers various aspects of personnel administration and hiring. Online students will learn about tools of recruitment, job design and recruitment processes, the role of training in sales force development, and how to motivate salespeople to perform the tasks crucial to an organization's success.
This four-week course offers the session titles of Sales Force Selection, Recruitment, Motivation, and Evaluation, Sales Force Recruitment, The Role of Training in Sales Force Development, and Motivating the Sales Force. Each week's material contains three to four hours of content, including eight to eleven videos, several readings, and some corresponding quizzes.
Scaling Operations: Linking Strategy and Execution Course

Northwestern University now offers an excellent free resource for business operations managers in the shape of a course called Scaling Operations: Linking Strategy and Execution Course. Over the past few decades, operations strategy has played an increasingly vital role in business success. In this free course, instructors will equip distance learners with the concepts and tools they need to build operations that support competitive strategy and allow managers to create new opportunities in the marketplace.
Scaling Operations: Linking Strategy and Execution has been structured as a five-week program dedicated to making strategic decisions based on operational reality. Together, enrolled students study how to create and evaluate an organization's "operating system" to maximize value. This includes tailoring the company's operational competencies, processes, and assets to a specific business strategy. Each week, students explore case studies, engage in lively discussions, and examine relevant data. Thanks to its data-driven approach, this course gives learners the chance to implement lessons directly into practice.
The Modern Manager Podcast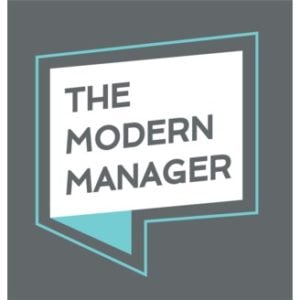 Podcasts are great free resources for business operations managers. The Modern Manager is a popular business operations management podcast dedicated to helping listeners become "rockstar" bosses within a successful team. Whether they are seeking to boost their effectiveness as managers and communicators, foster a healthy team culture where employees flourish and exceed their goals, or learn the skills to make the very most out of every single meeting, this podcast is designed to spur the listener on to greatness in leadership.
To date, The Modern Manager features over 120 episodes for listeners to benefit from. Most episodes are between 20 and 30 minutes in length. Episode titles include How to Develop Effective Habits for Managers, Take Care of Yourself and Others, The Importance of Mindset for Managers, Managing Your Team Through a Crisis, What to do About Gender Bias in the Workplace, and Moving Beyond Modern Management. The podcast's host is Mamie Kanfer Stewart, but most episodes feature guest speakers. Aaron Samuels, Todd Palmer, Emily May, Tonya Dalton, Dr. Paul White, and Tristan White are just some of the contributing voices within this free podcast for business managers.
The Operations Blog

Another great free resource for business operations managers is The Operations Blog, owned and maintained by Marci Reynolds. It provides blog content for business operations managers and business leaders that will add value, improve organizational performance, and achieve business goals for their employees, customers, and shareholders. Blog posts typically focus on Service Operations, Customer Support, Customer Experience, Leadership, and Employee Experience.
Reynolds has devoted her entire career to leading customer operations and management. Her highly reputable career includes a wealth of knowledge and experience in 24/7/365 customer and technical support, implementation services, customer experience (CX) strategy, and business operations. These efforts have resulted in vast improvements in customer retention and customer share of wallet while also reducing service costs. Reynolds is also adept at preventing and managing customer escalations. The blog content is remarkable as she shows readers how to make a material impact on the employee experience, customer experience, and ultimately business results. Reynolds believes there is a direct link between consumer experience and employee experience.
The Strategy Skills Podcast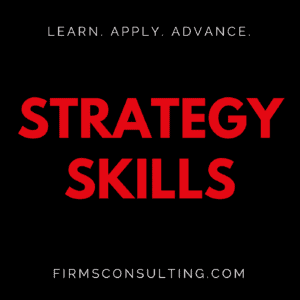 The Strategy Skills Podcast is an informative free podcast channel where strategy partners equip listeners with the tools and techniques they need to "solve mankind's greatest problems." Subscribers to this podcast have access to McKinsey and BCG consultants' skills without the responsibility of having to work at a consulting firm.
The free podcast teaches things like technical analyses and soft skills like high-quality communication. Each week, the podcast hosts and guests discuss concepts to help listeners build operations and implementation skills, advance their strategy, enhance their critical thinking, and build their executive presence. The podcast also spends time dissecting individual consulting studies in great detail so listeners can replicate them with confidence. The podcast features over 110 episodes with titles like Design Thinking with IBM Director Damon Deaner, Bain senior partner Sarah Elk, coauthor of Doing Agile Right, and Advanced Predictive Problem-Solving. To date, this podcast has just over 335 subscribers.
Next Steps
It may seem overwhelming to consider the numerous activities involved for a business operations manager. One might wonder where they fit into an organization. How do they stay connected? This is why a systems view is beneficial.
First, it is important to understand what a system is. Simply put, systems are organized collections of parts that are highly integrated that, when combined, accomplish an overall goal. The system has many inputs that go through specific processes to produce certain outputs, which can achieve an overall desired goal for the system when connected correctly.
The primary component within operations management is a system — where all the moving parts are aligned and integrated. The operations manager's responsibility is to ensure they are all efficiently and effectively working together to produce the desired goal of useful and desired services and goods for customers.
While this can seem like an overwhelming task, the next step for business operations managers, or future business operations managers, is education. Because systems are so vast and always changing, learning is always a good next step. And it is always a good time to find an advantageous degree or a helpful free resource.
Related Resources:
Best MBA Programs
Best Online Master's in Management
Best Online Master's in Healthcare Management
Ultimate Guide to becoming a Business Operations Manager
Best Online MBA Programs for Business Operations Managers
Best Degrees to Become a Business Operations Manager