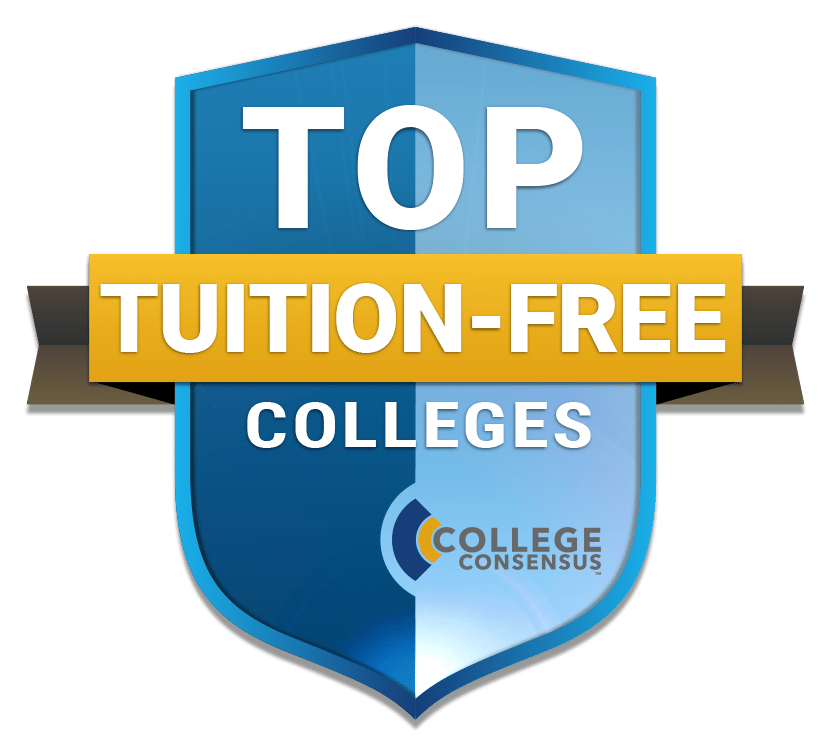 For most college-bound students, free tuition seems like a lovely, but unlikely, dream. You may think that full scholarships are only for super-geniuses and star athletes; you may have accepted that a mountain of student loans is your future – it's just the price you pay for a college education.
But that's not the case at all. Nobody deserves to be weighted down with a backbreaking load of debt when they graduate from college, and if you're strategic about how you make your decisions, you don't need to be. There are quite a few tuition-free colleges and universities in the US, and plenty of ways to get free tuition at others – you just have to know where to look.
Why We Need Tuition-Free College
It's a tough time to go to college, financially. Tuition rates are at an all-time high, relative to average income, and the growth rates show no sign of slowing down. Despite calls from many different quarters to lower public college tuition, or to provide free alternatives – it was one of the main planks of presidential candidate Bernie Sanders' campaign, after all – tuition costs are up, up, up. The College Board has reported, with some concern, that tuition costs have gone up at public universities for 8 straight years, but financial aid hasn't kept up. At private universities, and the highest-ranked public flagships, tuition has gone up way faster than inflation – more than double. And it's been that way for a decade.
What those increases mean is that there's an ever-widening gap between the cost of college and the means to pay for it. If tuition is low and financial aid is high, there's no problem; if tuition is high and financial aid is low, the difference has to be made up somehow. Unfortunately, often times that gap is filled with students loans, Parent-Plus loans, and, worst of all, high-interest private loans. Sure, colleges count students loans as "financial aid," but we know what it means – you're robbing Future You to pay for Now You.
What Do We Mean By "Tuition-Free"?
"Tuition-free" is a tricky thing to qualify – just like it's hard to say with any certainty how much a college education really costs. There are several ways you may be able to get a free tuition:
Ivy League and other elite colleges and universities are committed to getting the highest caliber of students, whether they can pay or not. These extremely wealthy universities, with high endowments (the amount of money the college has invested) and generous alumni, usually ensure that all students who are accepted are able to get their education with only scholarships and grants – no loans or out-of-pocket expenses.
US military academies are free to anyone accepted. However, just like the Ivy Leagues, the military academies are extremely selective – only a fraction of students who apply meet the exacting standards, and even then, many will not graduate. But tuition, room, and board are free for everybody who makes the cut.
Low-income, first-generation college students, foster kids, and other underrepresented groups may be able to find programs that allow them to attend college for free. Haskell Indian Nations University, for instance, is free for any Native American tribe member, while Alice Lloyd College is free for any student from the Appalachian Mountains.
Work programs were once very common – in the 19th and early 20th century, through the Great Depression – but a few select colleges still provide free tuition in exchange for student work.College of the Ozarks80, for example, maintains that historical tradition – just not with back-breaking farm labor like in the old days.
It's important to keep in mind that most of the time, even when your tuition is paid for, everything else might not be, and there are many costs associated with a college education that aren't accounted for in tuition: housing, meals, activity fees, books, supplies, and tickets to the big games (you have to camp out for those).
The tuition-free colleges College Consensus is featuring here are presented according to their current total Consensus score, followed by schools holding only a Student Consensus Score. Schools without any Consensus score at all are presented in alphabetical order. All scores are clearly identified for each institution so you can compare for yourself.