An Illinois MBA offers business professionals many advantages, including a salary boost, skill development, fantastic networking opportunities, and almost limitless career advancement potential. Our 2021 ranking of the Most Affordable Online MBA Programs in Illinois will help prospective students find the the most affordable MBA options that hail from the best business schools in the state. Advancement into senior management positions, is often dependent upon completing an MBA. And if you are already gaining critical on-the job experience, an online MBA might be the perfect fit.
Affordable Online MBA Programs in Illinois
Ambitious students will often face hurdles when considering traditional campus-based MBA programs in Illinois. Work, family, special interests, and other responsibilities prevent some potential business students from attending a standard on-campus program. Balancing professional and personal life does not always jive well with an on-campus format or the commute time needed for in-person class involvement. In that case, an affordable online MBA from one of Illinois' best business schools may be the perfect solution. Some of these schools offer accelerated programs and foundational course waivers for experienced professionals, providing the opportunity to complete all requirements in as little as one year. Here is a ranking of the most affordable online MBA programs Illinois has to offer.
Methodology
This list of the Most Affordable Online MBA programs in Illinois is based solely upon each online MBA's base tuition cost. The pool of programs used for this ranking list is the most prestigious programs ranked from top MBA rankings systems. The ranking order is based upon the base tuition of the degree, not including fees and books. All tuition data was taken directly from each university's website. The Affordability Score provides a snapshot of where each online MBA's cost ranks relative to others on a 100 point scale.
1
Western Illinois University
College of Business and Technology
Western Illinois University delivers the top affordable online MBA in Illinois through the College of Business and Technology. This affordable online MBA is open to business graduates and those from liberal arts, science, engineering, mathematics, and other fields. Individual program requirements are based on previously completed courses and may range somewhere between 33 and 54 semester hours. Benefits of this program include a diverse class delivery format of on-campus, online, or hybrid-livestream. Daytime and evening course schedules also fit into graduate students' active lifestyles with access to the university's campus in Macomb, Illinois. Affordable tuition rates put this MBA degree within reach for distance learners on a budget. Internship and assistantship opportunities allow graduate students to combine work and advanced education. Instructors include faculty with doctoral and law degrees from over 40 internationally recognized universities. This affordable online degree in business is simply the best Illinois has to offer.
Affordability Score
100.00
2
Southern Illinois University Edwardsville
School of Business

Southern Illinois University Edwardsville delivers one of the most affordable online MBA programs in the state through its School of Business. This stellar degree has been designed to develop the professional abilities of managers working in business. The School of Business curriculum's primary objective is to enhance innovation and quality in the analysis, interpretation, and utilization of information for formulating, relaying, and implementing managerial decisions within business organizations. The ethical management of resources in a business environment is highlighted through the curriculum. Required courses in decision-making and quantitative analysis sharpen students' ability to apply models and integrate knowledge across disciplinary areas. Distance learners enrolled in this affordable online MBA can focus on project management, business analytics, management information systems, or a general emphasis on four elective classes that will fit their specific career objectives. Accelerated seven-week courses are featured in a Flex or Accelerated option. This MBA is one worth pursuing.
Affordability Score
98.86
3
Governors State University
College of Business
The College of Business at Governors State University delivers one of Illinois' most affordable online MBA programs. Driven by mission, today's leaders must possess a skill set greater than basic business knowledge. In-demand professions require proficiency in strategic thinking, leadership, and creative problem-solving. Governors State's MBA equips distance learners with skills to manage organizations while increasing profitability. Advanced studies in business allow graduate students to enter global markets prepared to innovate and lead seamlessly. The AACSB-accredited College of Business has structured a curriculum that provides students with the global knowledge needed in all types of organizations. Specializations in Supply Chain Management and General Management are available 100% online—flexibility that greatly benefits many graduate students' home life and career demands. MBA concentrations are also available in Leadership, Business Analytics, and Finance. This affordable online MBA can open the door to career opportunities in positions like General Manager, Operations Manager, Senior Financial Analyst, Business Development Manager, and many more.
Affordability Score
96.17
4
Eastern Illinois University
Lumpkin College of Business and Technology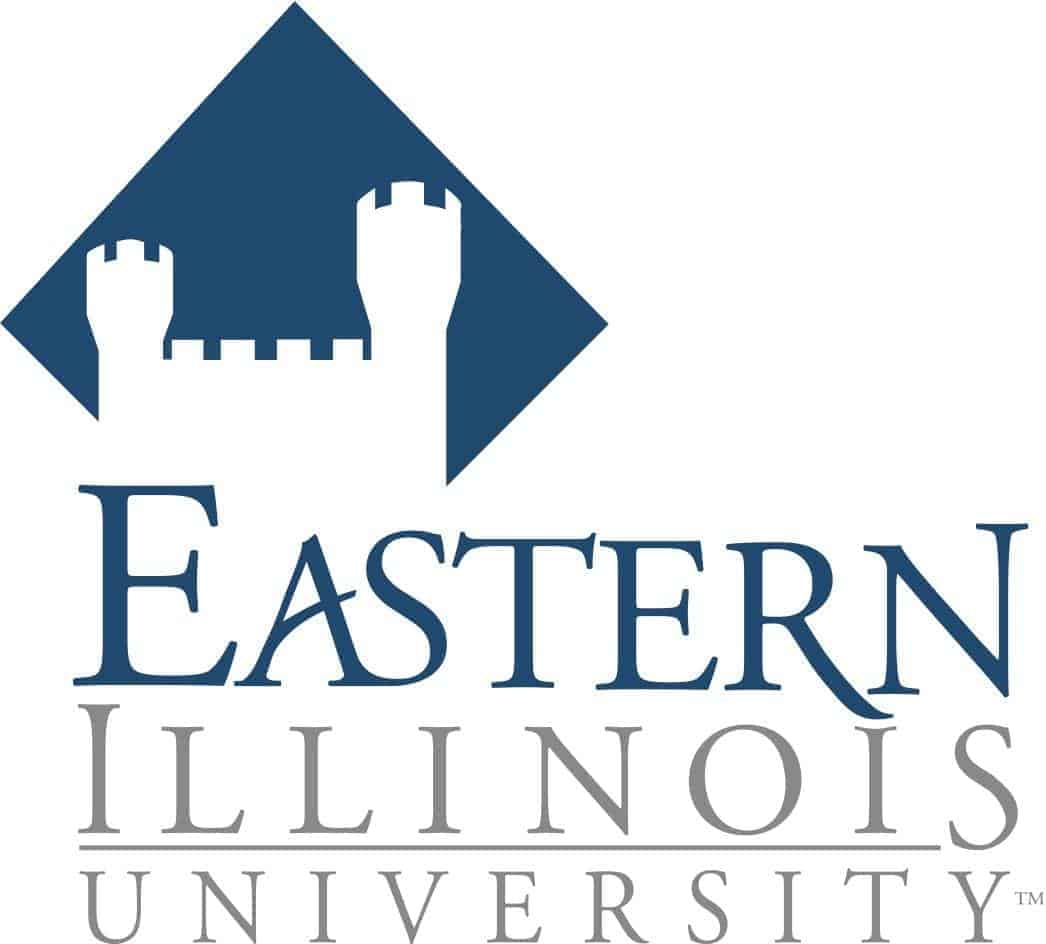 One of the state's most affordable online MBA degrees is Eastern Illinois University's Lumpkin College of Business and Technology. Leaders at EIU understand that not all graduate students can attend on-campus classes or stream online lectures at set times. This is why its online MBA is asynchronous. Instructors upload weekly recordings of their studies, and enrolled students can view the recordings and complete coursework on their schedules while meeting class deadlines. Online MBA students may also opt to attend co\lass on the university's Charleston campus if they have access to the school's campus. Students enjoy the flexibility to participate in all classes online, in the classroom, or as a hybrid of the two with mixed learning. This affordable MBA aims to equip students with the tools they need to think in a comprehensive way about business leadership. Core classes develop the student's reasoning and problem-solving skills, while the advanced Management Simulation course allows her to apply her knowledge to a series of simulated business challenges.
Affordability Score
90.33
5
University of Illinois at Urbana-Champaign
Gies College of Business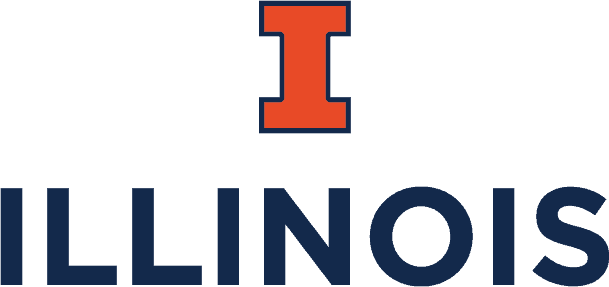 The Gies College of Business at the University of Illinois at Urbana-Champaign provides one of Illinois's most affordable online MBA degrees. Courses within this program are interactive. Instructors engage with graduate students personally. Working with classmates is routine as this iMBA includes both a series of team projects and an online global classroom. Enrolled students can expect broad access to top-level education–including top-shelf teaching, the quality of research, and the alumni network's value. This program exists as an online MBA that's democratizing top-quality business education that continuously brings the world of industry into the MBA classroom. Gies spent years changing the definition of who an MBA student is by bringing all types of talent into a program to fulfill their potential. MBA students do not only get a full MBA from the University of Illinois, but they also become full members of a global network of alumni, staff, students, and faculty. iMBA students attend special meetings worldwide, join alumni programs in their area, and are always welcome on campus.
Affordability Score
88.14
6
Northern Illinois University
College of Business
One of Illinois' most affordable online MBA degrees is available at the College of Business at Northern Illinois University. Enrolled distance learners can prepare to lead teams, solve business issues, identify developing opportunities, and improve business outcomes through hands-on skill and knowledge development. The business school's AACSB-accredited MBA program includes a comprehensive curriculum with integrative, innovative, and interdisciplinary coursework that empowers graduate students to make an impact. Leadership topics include financial analysis, strategic management, strategic management and policy, managerial accounting, information systems technology, and marketing management. Enrolled students will learn from expert instructors who bring a wide range of real-world knowledge and experience into the classroom. They gain the competencies needed for career advancement and increased earning potential. This 100% online program combines one of Illinois' most affordable tuition rates with stellar business acumen. Students can graduate in just 16 months full-time or go at a relaxed pace and balance professional and personal responsibilities.
Affordability Score
82.49
7
Brennan School of Business
One of the most affordable online MBA programs in Illinois is offered at Dominican University's Brennan School of Business. Enrolled MBA students build the business skills that set them apart and earn this affordable degree. Operating as one of Chicago's leading business schools, Brennan offers a challenging, values-based atmosphere where distance learners engage with faculty to learn real-world knowledge and skills that prepare them to thrive in a fulfilling business career. The business school's scenic campus in River Forest is situated closely to downtown Chicago. Visiting students are close to one of the fastest-growing business hubs in the country and can be positioned for networking opportunities to help grow their careers. Flexibility within this affordable MBA includes the option to study part-time, full-time, in a hybrid format, or on campus. Incoming students may waive up to all six foundational courses based on previous academic and business experience. Students can take the foundational courses at their own pace, online, and at no additional cost.
Affordability Score
77.66
8
Southern Illinois University Carbondale
College of Business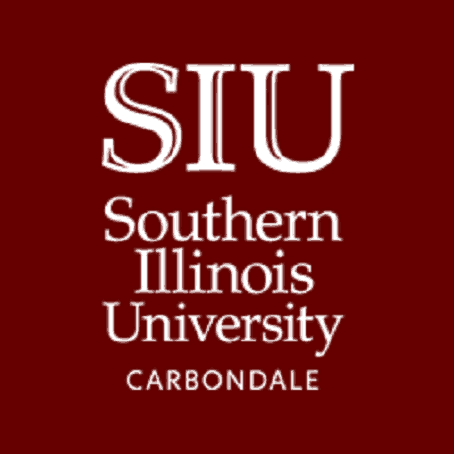 One of the most affordable online MBA degrees in Illinois is currently available at the College of Business at Southern Illinois University Carbondale. This 100% online degree attracts students from throughout the world preparing to become tomorrow's business leaders. Led by highly respected instructors with national and international reputations for being some of the best in business education, this affordable online degree features a rigorous graduate curriculum delivered in a technologically advanced and engaging format. The College of Business' online MBA has been designed to accommodate experienced working professionals' unique needs with many vital quality and convenience features. All program materials are mailed to distance learners' physical or digital doorstep. These resources are included in the tuition cost. Enrolled students never have to worry about finding old or obsolete copies of textbooks. Business school leaders provide graduate students with customer service-oriented staff trained in guiding students through the program. This excellent online MBA is as affordable as it is robust.
Affordability Score
72.23
9
Graham School of Management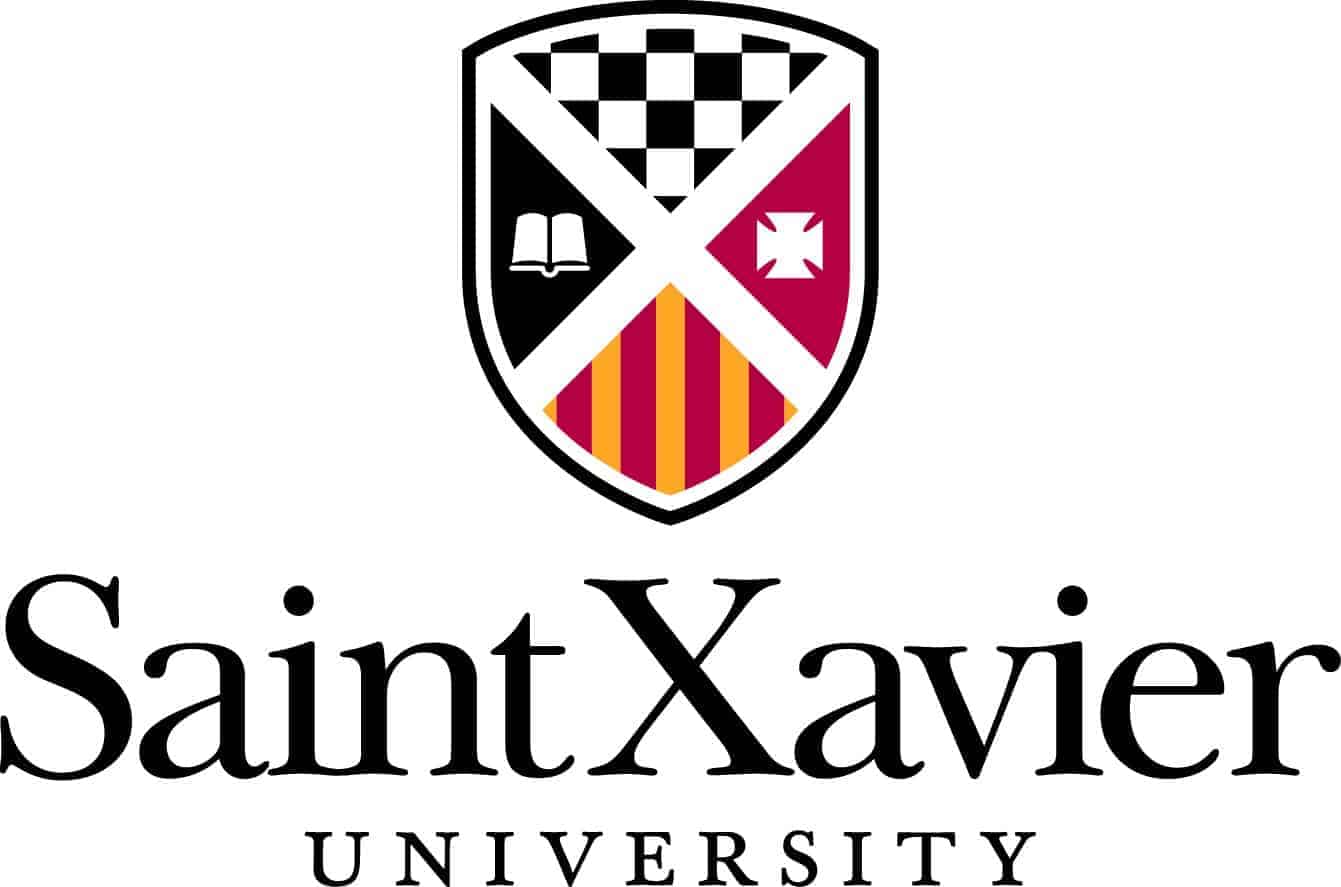 The Graham School of Management at Saint Xavier University offers one of Illinois' most affordable online MBA programs. This high-powered online MBA provides distance learners with the knowledge and ethical training needed to lead with confidence in today's diverse business industry. While the 100% online program incorporates an integrated curriculum that features both foundational theory and practical application, enrolled students also gain experience through mentorship and internship opportunities. This affordable program also provides the guidance and support of an expert faculty, staff, GSM alumni, and business leaders to help graduate students succeed. Program highlights include an eight-week accelerated course load, flexible remote education courses, and five start terms. Concentrations accompanying this stellar online degree include Accounting, Forensic and Investigative Accounting, Management, Healthcare Management, and Financial Fraud Examination. Students can complete all requirements for this affordable degree in just one year or take up to five years to graduate. Non-business majors may need to complete six hours of foundational coursework before moving onto core courses. This affordable online MBA in Illinois has it all.
Affordability Score
68.75
10
Loyola University Chicago
Quinlan School of Business
Loyola University Chicago provides one of the most affordable online MBA programs in Illinois through the Quinlan School of Business. Courses are delivered weekday evenings and on Saturdays to fit into working professionals' active schedules. Saturday classes are hybrid and alternate between meeting in-person and online. This Next Generation MBA emphasizes two critical sets of skills: abilities that employers and business partners demand and data-driven decision making. Data-driven operation is a must in today's global workforce. Loyola's Next Generation MBA prepares online students to gather, analyze, and apply data to make serious business decisions. Leadership, ethics, communication, and teamwork are critical to success in any career and are integral parts of this affordable online MBA program in Illinois. These skills prepare students for their next promotion and all the advancements throughout their successful careers. Quinlan online MBA graduates serve in family businesses, corporations, government agencies, entrepreneurial ventures, and nonprofit organizations.
Affordability Score
51.97
Did you know online MBA degree programs in Illinois can vary in length and cost? When trying to pinpoint out just how much time and money you'll need to complete an online MBA program, it is essential to consider the many variables.
Since there is a broad spectrum of program formats and delivery options available to today's modern MBA students, the length and cost of an MBA program vary from degree to degree (and person to person). Understanding the time and cost commitment required helps to compare program tuitions, requirements, and durations.
Below are the things to remember when looking for an affordable online MBA degree in Illinois.
What are online MBA program requirements?
As potential business school candidates evaluate the price and time commitment required for MBA programs in Illinois, it is imperative to first consider typical program requirements to fully know how to prepare. Some online MBA programs require a GMAT or interview and others will waive these completely or allow applicants to use their professional experience in lieu of these. Many online MBA programs will require business or quantitative prerequisites, allow students to take prerequisites at the beginning of the program, or take all students through identical curriculum no matter their education background. International students studying in the U.S. will also need to consider other factors, like obtaining a student VISA to stay in the country.
What does an online MBA core curriculum include?
Core courses within MBA programs are designed to equip graduate students with fundamental business skills and knowledge essential to their success in today's business environment. Most online MBA programs require distance learners to take a core group of business courses centering on the foundational business genres of leadership, accounting, economics, finance, marketing, operations, and human resources. But no two programs offer an identical curriculum.
The amount of time (and the subsequent tuition cost) dedicated to fulfilling these core-course requirements depend on the specific online MBA program as determined by the business school. For example, full-time, traditional two-year MBA programs may set a timetable of the whole program's first academic year for the required core courses. However, graduate students in an eleven-to-sixteen-month accelerated program will potentially spend half the time on these core subjects. While these students may also benefit from lower tuition rates, they will also be expected to have a firm comprehension of general business fundamentals upon program acceptance.
Which elective courses are needed within an online MBA?
Once an online MBA student completes her core courses, she can determine elective courses based on her interests and specialization area. Before narrowing in on a concentration, she will want to identify her strengths and weaknesses, evaluate potential career paths, and consider what professions are or will be in demand. While online MBA students want to play to their strengths, it is also valuable to assess various specializations' current and future marketability. Concentrations include human resources, supply chain management, finance, and healthcare.
Once graduate students take time to establish their career goals and decide on a corresponding program emphasis, they can customize their MBA education by choosing electives that delve into their particular area of interest. Just how much time is spent on elective courses varies, depending on the program design and curriculum. But in general, the latter portion of MBA programs will center on elective requirements.
What will an online MBA in Illinois cost?
When looking for an affordable MBA program, it is good to consider the price per credit hour and then calculate the total cost by considering the program's duration. Many business schools offer transparent pricing, while some may have hidden fees to consider.  Among the 600 online MBA programs available across the country, the average base tuition rests just under $30,000. The average tuition within this ranking lies just over $26,600, with the majority of programs coming in under the $30,000 mark.
If you are a student looking for an affordable, prestigious, and flexible MBA program, Illinois has many top programs to choose from.