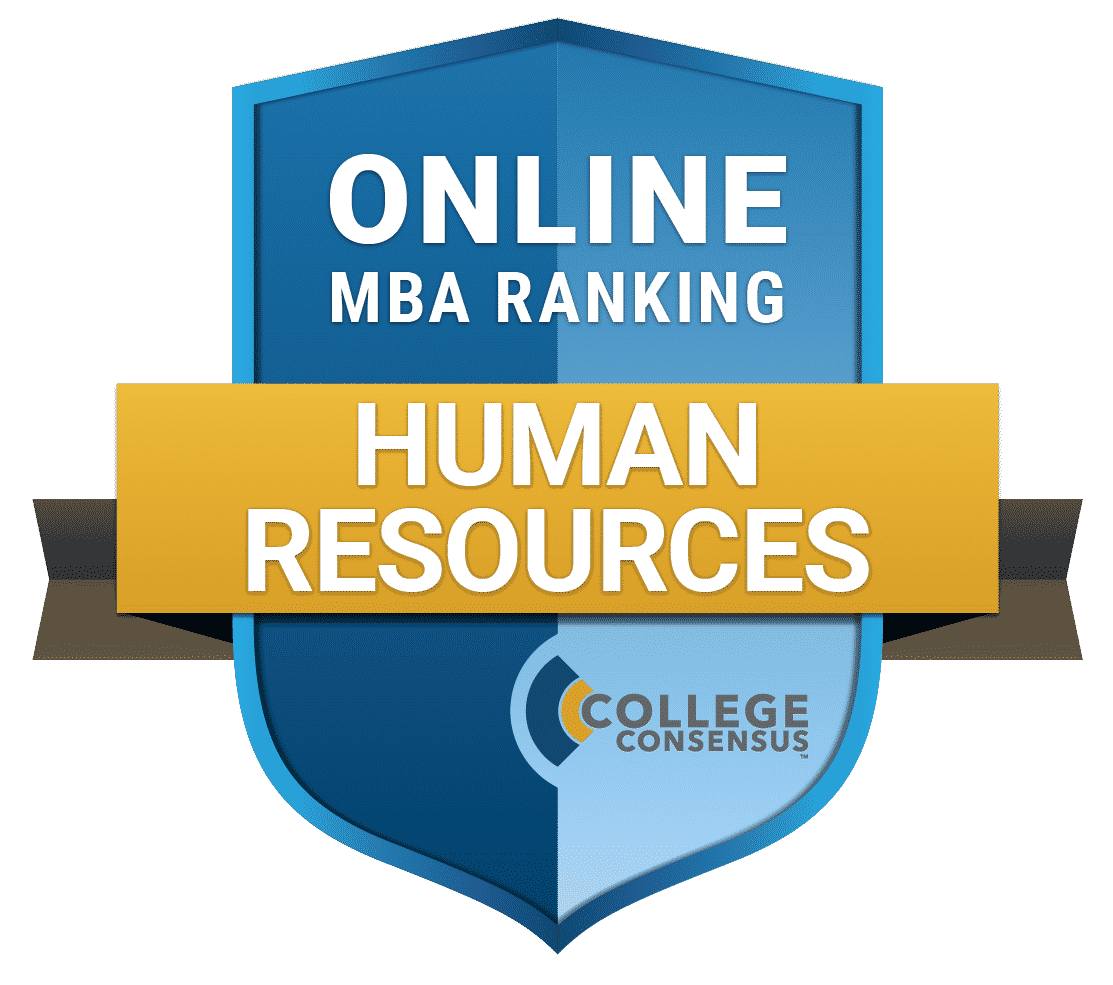 All types of organizations benefit from properly trained professionals who can direct, plan, and coordinate the many administrative functions needed to keep a company operating effectively. It is no wonder that the optimal human resources manager is a well-trained business professional who is well-organized, task-driven, and is capable of communicating with everyone, from executives to part-time service employees. One of the best degrees to attain if interested in the world of human resource management is an Online Human Resources MBA.
There is sometimes a great chasm within an organization or business. A chasm between executive leadership that casts vision, makes decisions, and works within the big-picture framework, and the body of employees who are responsible for turning the vision into a reality through service or product manufacturing. A human resource manager is a vital link between these two entities. An HR representative is often responsible for recruiting workers, handling interviews, and staffing positions. Their work does not end there. HR is also responsible for dealing with conflict resolution, encouraging employees dealing with professional or personal issues, and the unfortunate job of firing employees when it is in the best interest of the organization. And as an organization grows, so will its need to manage the changes in staffing, responsibilities, and operations.
The online MBA is well known for training business professionals in the many aspects of business, including accounting, economics, marketing, and finance. Some of the nation's best business schools currently offer Human Resources as a concentration to focus on while pursuing an MBA. The specialized courses in Human Resources will allow an online MBA student to be exposed to the intricacies of this exciting business realm. Here are 25 of the best online MBAs with a specialization in Human Resources currently offered in the United States.
Methodology
To find the top Online Human Resources MBA programs, over 570 online MBA programs in the country were examined and ranked on their affordability, reputation, and convenience.
Affordability
The base tuition was calculated for each online MBA. All tuition data was collected directly from each university's website. The base tuition amount was calculated for the whole degree, not including lodging, fees, or books. The Affordability Score is the base tuition inverted and then placed on a 100-point scale, which attributes to 33% of the final ranking score.
Reputation
The reputation for each online Human Resources MBA was calculated from data collected from national ranking sources: The Economist, US News and World Report, and Businessweek. The rankings were converted to scores on a 100-point scale and then averaged to find a balanced consensus on each online MBA. This Reputation Score attributes to 33% of the final ranking score.
Convenience
Each MBA has an online format score and GMAT score, which is averaged to make the Convenience Score. It is based upon if the degree can be completed 100% online, and if the GMAT requirement is waived or omitted during the admission process. This score attributes to 33% of the ranking score.
Human Resources is a department or representative that is committed to the management of an organization's most valuable asset, its people. An HR representative is often responsible for hiring new employees, administering information to personnel, and training employees when an organization needs it done. A Human Resources department will also handle conflict resolution, may provide counseling for employees with personal or work-related issues, and may be responsible for firing employees.
The HR department is one of the most important areas of business management because a company's human capital is such an important asset. Millions of dollars are invested into the hiring and training of employees each year, and it is always a high priority for a company to retain workers. HR professionals will play a huge part in the process of keeping employees satisfied and focused in the workplace.
What qualities make a good Human Resources professional?
Because HR is a people-focused department that is successful when policies and procedures are prioritized, there are several qualities that an HR representative must possess:
A Human Resources Representative Should be a Good Communicator
One of the main objectives for an HR department or representative is to maintain quality communication between employers and employees. A Human Resources professional should have excellent written and verbal communication skills to share information clearly with employees at all levels. Good communication not only means being able to talk well, but it also means being able to listen. The ability to truly listen to someone and hear their issues is the first step in being able to help them find a solution. An HR rep may spend the better part of his week listening to employees share their work-related and personal problems. This practice in and of itself is a great way to help people overcome struggles and focus on the work that is required of their organization.
A Human Resources Representative Should be Ethical
The Human Resources department sometimes acts as a company's moral conscience. This department is where important questions are asked to make sure that the organization is being as transparent and ethical in its practices. All organizations should have clear policies and procedures for how operations are run and what the expectation is for employees. The HR department is often in charge of observing how departments and employees are adhering to policies and speaking up if an infraction has occurred. The Human Resources representative may have to call an employee for a meeting to raise the issue and try to find ways to solve the problem. Employees should trust that the HR rep or entire HR department cares for them and is honest on all levels of operation. The Human Resources department should work hard to be consistent on all levels and be careful not to play favorites or be unbalanced, thereby creating an unstable environment for employees.
A Human Resources Representative Should be Organized
Good organizational skills are some of the most essential qualities an HR representative must possess. She should be a good time manager when it comes to setting a schedule and should respect employees' time when holding meetings during the workday. For smaller companies that require the HR representative to carry out a number of duties, it is even more critical that the HR professional balance his time between all the tasks that need doing and have discernment between what is urgent and what is not. Any Human Resources representative worth their salt will learn the art of multi-tasking to create higher yields throughout their work week.
A Human Resources Representative Should be a Problem Solver
It is no secret that an effective organization is one that is run by a team of diverse employees who bring different gifts to the table. Just as a company will thrive when creative types can work together with more practical thinkers, the idea of differing personalities getting together to work on a project may create an environment of friction and misunderstood communication. This environment is another area when a good Human Resources representative can shine. By listening well to a multitude of perspectives, the HR rep can become a peacemaker and voice of reason between team members. Often, a calm voice speaking into an argument can work to diffuse tempers and help the organization to function well without being slowed down by anger or hurt feelings.
What will an online Human Resources MBA entail?
The online Human Resources MBA may be the perfect degree for a business professional looking to apply organizational leadership skills to serve an organization. HR reps recruit and hire employees, work hard to enhance staff productivity and morale, oversee compensation packages, make sure a company's policies and procedures are being followed, and are available to employees during times of difficulty. With so many responsibilities put upon them, it is no wonder that finding a good Human Resources manager is so important in business.
High-quality Human Resources training is so crucial for the success of the working professional in the field and the overall organization. The online Human Resources MBA is a great degree as it allows the program's curriculum to be delivered through distance learning with often little or no campus visits throughout the course of the program.
An online Human Resources MBA is based on the stellar business training that is the foundation for all MBA programs. This foundation includes the knowledge and skills associated with accounting, economics, management, finance, and other essential business principles that are key to business leadership. The majority of most online MBA programs include core courses in these areas that will prepare managers for successful careers in business.
The Human Resources specialization that is included within an online MBA will train students in how to integrate solid HR policies into the overall vision of an organization. This degree will also help a professional develop a strategy for HR that she can apply within an organization, adding proficiency to the company. The HR rep will also be able to integrate sound ethics into an organization, making it a safe environment for employees while keeping in line with state and federal laws.
Related Resources:
Most Affordable Online MBA Programs
Best No-GMAT Online MBA Programs
Fastest Online MBA Programs