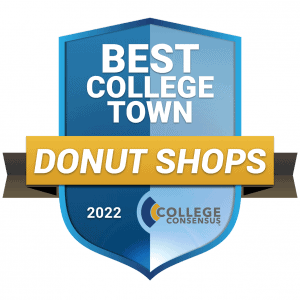 The donut is a simple pastry item that is a perfect canvas for frostings, glazes, sprinkles, sugar and spices. They're usually enjoyed as a breakfast item and washed down with a nice, clean cup of coffee. What a better way to start your day before going to a college class? Truth be told, there are better donuts to be had that get the start of your day revved up with a culinary experience that blows away all regular and plain donuts.
Find the Best Donut Shops in College Towns
At some point in the not-too-distant past, bakers took a look at the venerable donut and asked themselves "what can we do with this to make it more interesting?" Thus, the gourmet and special donut was born. VooDoo Doughnut in Portland, Oregon, is widely credited with starting the craze of funky and imaginative donut flavor combinations. Other bakers took note and decided to try their own ideas out on the venerable cake and raised donut.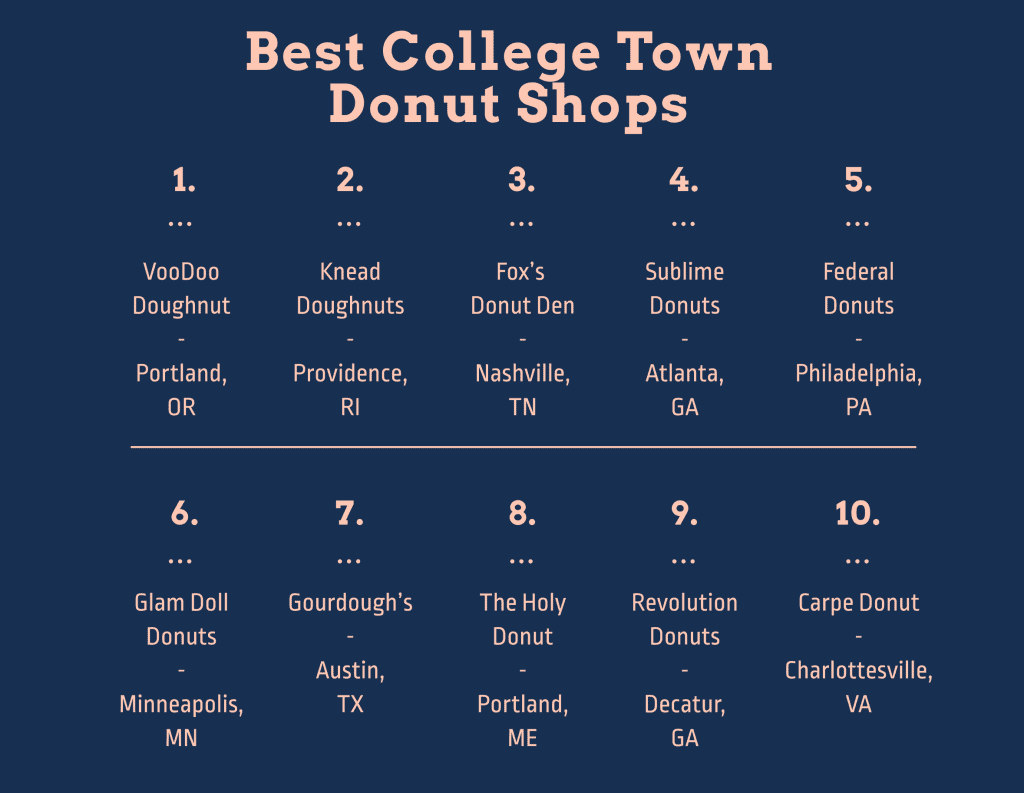 The end result is one of amazing flavor combinations, textures you wouldn't think a donut could carry off, and improvements on the basic donut flavor through the use of fresh ingredients, often locally sourced for the best quality and taste. Some bakeries use organic ingredients while others use unusual ingredients to make a surprisingly tasty donut that shouldn't taste the way it does. Then there are the bakeries that just want to make the regular donut with traditional flavors into the best that it can be for a comfort food experience that goes beyond the basic.
These donut shops are found across the country, and many of them are in college towns to help groggy students wake up with carbs and caffeine. Following is a look at the best college town donut shops, what makes them so good, and the difference between the spelling of doughnut and donut:
1. VooDoo Doughnut – Portland, OR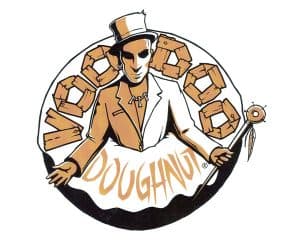 Voodoo Doughnut is considered to be one of the best donut shops in America, with a majority of its stores are located in Oregon. The donut shop opened its doors in 2003 and combined quirky with traditional in both its donut selection and atmosphere. One of the services offered by Voodoo Doughnut is marriage ceremonies. Patrons can get married at all store locations in legal and non-legal wedding ceremonies in front of black velvet paintings by the artist Juanita and original stained-glass artwork made by the Chuck Franklin Glass Studio. However, it's the donut selection that brings people to Voodoo Doughnut in the first place.
It's hard to go wrong with the creative selection of donuts that are laid out for your enjoyment. You'll find delights that go by the name of Miami Vice berry, smoky campfire cannoli, dirt, Marshall Mather and more. There are donuts that combine flavors such as cinnamon sugar with maple frosting, cayenne pepper and cinnamon sugar with a real chili pepper, and of course, the traditional raised glazed and cake donut that all of these delights spring from.
2. Knead Doughnuts – Providence, RI

Knead Doughnuts makes their donuts from scratch daily using locally sourced fresh ingredients such as milk, eggs, butter and uses real vanilla bean for flavor. The end result is a donut that tastes as good as nature can give. Try the old fashioned donut for the purest donut experience you can enjoy. This anything but basic donut is made with real vanilla bean and fried for a crisp exterior with a tender, flaky interior that's sure to please. You can up the ante with a vanilla glazed which doubles down on the use of vanilla bean in the donut and the glaze for a true vanilla experience. Get the experience of "drinking" a donut with a cherry limeade brioche donut that features a cherry glaze with just a touch of lime.
The bakery seeks to accommodate people with food sensitivities and makes vegan and flour-less options daily. Seasonal flavors are a thing, and you can contact the bakery in advance to find out what's being made that day. Check out the coffee selection that features coffee from small roasters across the country and complete your blissful eating experience.
3. Fox's Donut Den – Nashville, TN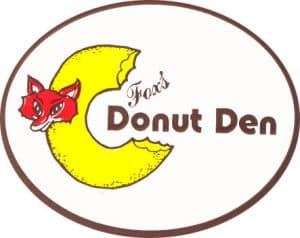 Fox's Donut Den has been a staple of Nashville since opening its doors in 1977. The pastry shop combines old school donut flavors with modern toppings like bacon and cereals, but the apple fritter is a must-try even though it's technically not a donut. Don't miss out on the red velvet donut while you're stopping through. Fox's Donut Den doesn't have a website, so you'll have to make the trek to the shop to find out what's available that day. However, making a trip to buy donuts is never wasted time. Just make sure to get there early for the best selection.
4. Sublime Donuts – Atlanta, GA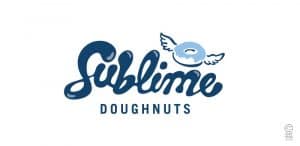 Sublime Doughnuts has been featured on many national TV shows and is considered one of the best donut shops in America due to their quality and unique selection of flavors. The founder of Sublime Doughnuts draws upon his experience traveling around the world as a Navy chef and eating favorite sweets in different countries. The end result are donut flavors that take advantage of the inherent deliciousness of the basic donut and its ability to act as a base for a variety of flavors and textures.
Some of the donuts on the menu include a Nestle Crunch that takes the candy bar and turns it into a delicacy, an orange dream star that is reminiscent of the ice cream, a fresh strawberry and cream donut that features a donut sandwich that contains slices of strawberries placed into a cream filling, and a salt and vinegar donut for a savory flavor experience. Sublime Donuts is open 24 hours a day which means you can get your carb fix at any time.
5. Federal Donuts – Philadelphia, PA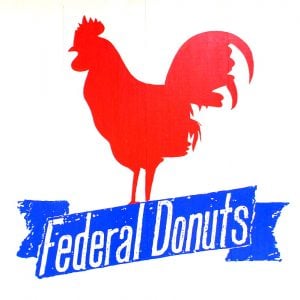 Federal Donuts prides itself on creating classic flavors at affordable prices along with a rotating selection of fancy donuts coated in interesting flavors, seasonings, or, as they call it, naked. The bakery was created by James Beard Award winning restauranteurs who combined their love of donuts with an eatery. Come in for an order of hot, fresh donuts or a fancy, and pick up a chicken sandwich or a fried chicken salad while you're at it.
The classic flavors are include old fashioned glazed, chocolate old fashioned glazed, and dark chocolate glazed. The fancy donuts come in flavors that include banana nutella, blueberry lemon, chocolate toffee, cannoli, peach marshmallow and more. However, what makes the bakery stand out is the fact they make hot, fresh donuts to order. You place your order for hot donuts, specify the sugar or spice flavor you like, and the donuts are made immediately. Get a house blend coffee and complete a meal that's pure comfort food.
6. Glam Doll Donuts – Minneapolis, MN

Glam Doll Donuts serves up donuts and other sweet treats in an establishment that's full of pinks and turquoise colors to stimulate your appetite. The bakery uses grandma's recipes for a base donut that takes you back to your childhood in grandma's kitchen. They also use nothing but the freshest ingredients to get the best results for their finished products. Step inside and you'll find the classic comfort flavors along with flavors that make you think when you read their description.
The menu at Glam Doll Donuts doesn't change frequently which means you'll abe able to order your favorite in advance or find it in the case. Some of the donut flavors include blackberry Hennessy icing with blackberry jam, filled donuts with vanilla buttercream iced with bluberry and topped off with brown butter crumb, a strawberry malt, and a classic vanilla starlet that consists of vanilla icing and sprinkles. Pick up a cup of Intelligentsia coffee to wash down your donut, or get a malt or a shake for a belly bomb like no other.
7. Gourdough's – Austin, TX
Gourdough's Public House and food trailer for big, fat donuts, is not your typical donut shop or bakery where the main focus is on the creation of scrumptious donuts. Here, donuts are turned into hamburger buns and used as bread for sandwiches for dishes with names like Dirty Bird, Count Gourdough Christo, Ron Burguny, and Cheezy Buns. The donuts used on the sandwiches feature a savory taste to complement the multiple ingredients that are contained between both sides while the dessert donuts are sweeter.
The regular dessert donuts are covered in chocolate or cream cheese icing and topped with delicious combinations of ingredients that make for a fun culinary experience. Some of the dessert donuts have names such as Heavenly Hash, Son of a Peach, Sin a Bomb, Black Out, and Mama's Cake to give you an idea of what you're in for when you reach the dessert stage. Don't overlook the specialty donuts as an option for a simpler flavor selection. There's also a selection of boozy coffees for washing everything down.
8. The Holy Donut – Portland, ME
The Holy Donut was born out of a desire to create a donut that was healthy, yet tasted so good that it felt sinful to eat it. Thus the donut made from potato flour was born. All donuts made at the bakery use locally and state-wide sourced ingredients that include potatoes farmed in Aroostook County, local fruits and berries, butter from local creameries, and eggs from New England hens. The resulting donut is a masterpiece of culinary creativity that tastes just like a raised donut, but with less guilt. Just make sure you get to the bakery early enough to get your favorite flavor before it sells out.
Flavors are designed to complement one of two different types of potato donuts. Regular potato donuts come in flavors that include maple, pomegranate, toasted coconut with coconut milk glaze, triple berry glaze, Allen's coffee brandy, and maple bacon. Some of these flavors are available on the dark chocolate potato donut along with a sea salt flavor that happens to be the most popular of them all.
9. Revolution Donuts – Decatur, GA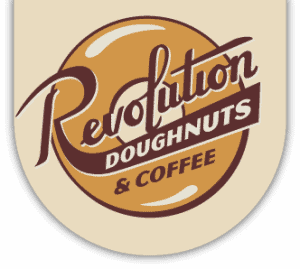 Revolution Donuts was created out of a desire to restore the humble donut to its glory as a hand-crafted treat full of flavor and texture. The founder discovered the delight of making farm-to-table meals as a way of putting the freshest and best quality ingredients into the meals she made. This experience led her to apply the process to making donuts from locally sourced ingredients and hand crafting the donuts and toppings. The bakery's dedication to detail and quality eventually won national attention from various media outlets and news channels.
The bakery rotates its menu on a monthly basis in order to keep abreast of the latest fruits and berries that are in season. New creations are also put up and older ones retired as needed. Some donuts are always available due to their top selling status, but you can find out what donuts are available for the day by visiting the website. You're likely to find the vanilla bean glazed as a staple, but something like berries and cardamon cream is dependent on what berries happen to be in season. Other interesting flavors include a crunchy mister which is a a raised donut sandwich with bechamel sauce and black forest ham, a salted caramel cake donut, and a spiced apple cider old fashioned donut.
10. Carpe Donut – Charlottesville, Virginia

Carpe Donut describes their donuts as hot, fresh, and scrumtralescent. They prove just how good their donuts are by providing the ingredients to their dough: organic flour, organic eggs, organic apple cider, pure organic sugar, organic spices, and non-aluminated baking power that combine together to result in the cleanest, freshest taste possible. The bakery also makes its own glazes from fresh ingredients and keeps the selection simple for perfection. This mobile bakery is currently located in Exmore, VA, but can also come to events to serve their delicious donuts to your guests.
The selection of donuts is limited, but is more than made up for by the excellent quality and taste. Carpe Donut makes donuts in flavors that include maple glaze, blueberry glaze, apple cider dough, chocolate glaze and cinnamon sugar. Call ahead to order a dozen donuts or more for pickup or delivery.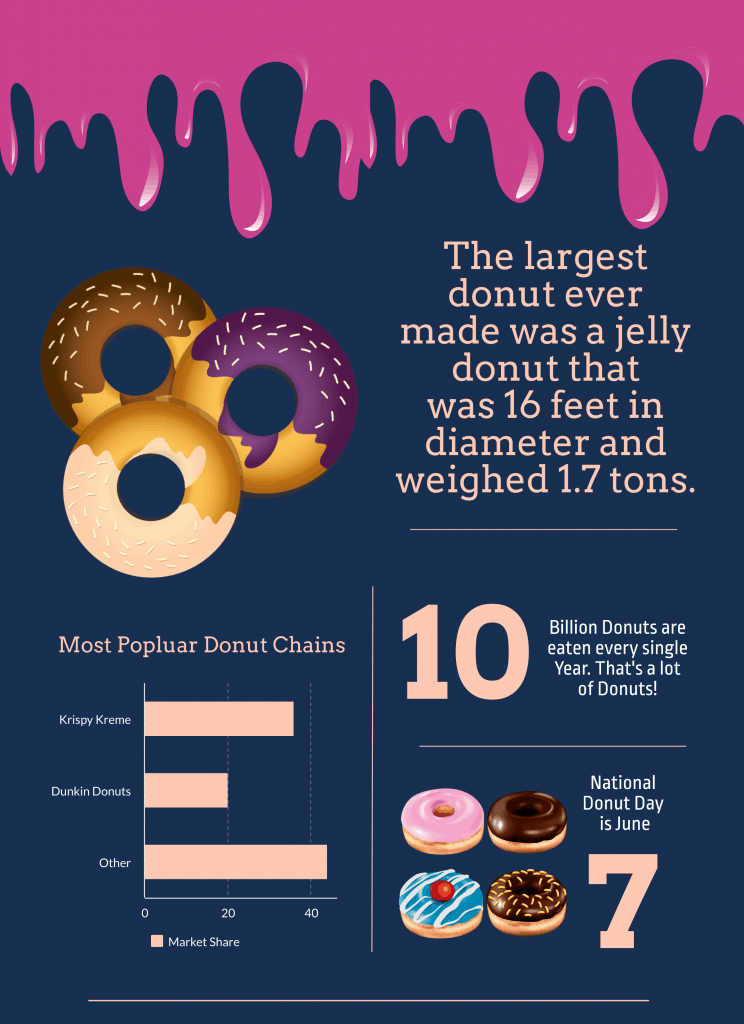 11. Union Square Donuts – Boston, MA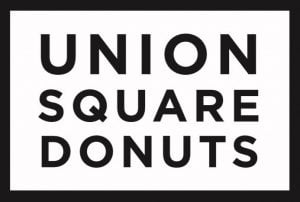 Union Square Donuts is frequently rated one of the best donut shops in Massachusetts due to its use of high-quality ingredients and a desire to keep things fresh by changing up the donut flavors every month. The founders of the bakery had a dream to make the most delicious donuts possible and get people excited about them. They're always experimenting with new flavor combinations, bringing together unusual ingredients, and making it all by hand for you to have a donut experience that's like no other.
What's here today at Union Square Donuts may be gone tomorrow, but some flavors stick around while others are retired for another day. Expect to find donuts such as a churro cruller that features the ridged texture of the churro and made with pate a choux dought for a melt-in-your-mouth experience. Feel like a kid again with the dirt and worms donut that's got gummy worms, and a chocolate filing. Looking for a vegan donut? The vegan maple fakin' bacon uses vegan bacon and donut ingredients that taste just like the real thing. Same-day ordering is available which means you can get your donut of the day before the bakery runs out.
12. Fort Collins Donut Co. – Fort Collins, CO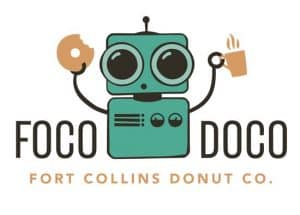 Fort Collins Donut Company has upped the donut game when it comes to making donuts as great as can be. The bakery makes donuts to order which means you get the freshest possible donut west of the Mississippi. Donuts are made with locally-sourced ingredients that include peaches and cherries grown in the local orchards, honey harvested from local apiaries, and rhubarb grown in the community garden. Even the sunflower oil used to fry the donuts comes from flowers harvested in Colorado. Finish off your donut experience with coffee made from a local roaster to fully enjoy the experience of consuming a sweet treat made from the best ingredients Colorado has to offer.
The bakery features a donut-making robot that prepares your oder within minutes after you place it. Take your pick of flavors that include salted honey, crushed chocolate-covered espresso beans, lemon poppy, cinnamon sugar, and the bakery's version of a Boston cream. Fort Collins Donut Company opens early and stays open late so customers can get their fresh donut fix day or night.
13. A Baker's Wife – Minneapolis, MN
A Baker's Wife is best described as an old-school bakery that makes traditional donut flavors you'd expect to find in a donut shop. What makes this bakery stand out is the fact its donuts have a unique texture and crispness that please the palate. The selection of donuts includes a raised glazed donut, white sprinkled raised, plain cake, maple cake, and a chocolate frosted cake donut. You'll also find treats like cookies, bars, pastries, cupcakes and tortes that come in familiar and comforting flavors. A Baker's Wife is a great place to get your fill of sweet and gooey carbs at a price points that are friendly to the student's wallet.
14. General Porpoise Doughnuts – Seattle, WA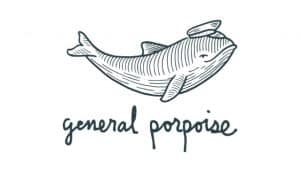 General Porpoise has a unique style in that it only sells filled donuts with fresh ingredients and dough made with fresh eggs for a clean and delicious donut experience. Enjoy the latest that the local orchards have to offer in the form of jams and jellies made from seasonal fruits, or a creamy custard that has just the right amount of sweetness. You'll find unique flavor pairings such as aprium (apricot and plum) or a tasty marshmallow filling that complements the light and flaky dough of the donut. Complete your gourmet filled donut experience with a coffee made from roasters around the country. Just keep in mind that you shouldn't take a pass on a donut that day with the expectation you'll see it again — the menu is always changing and what's here today, may be gone tomorrow.
15. The Heavenly Donut Company – Birmingham, AL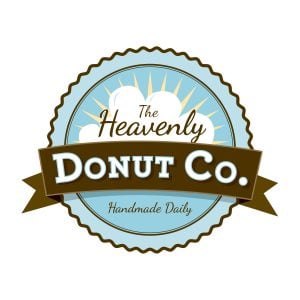 The Heavenly Donut Company is a regular on the lists of the best donut shops in the US, and has been featured in multiple TV shows. The store lives up to its motto of "Life is better with Donuts" with a selection of flavors that range from the traditional to regional flavor and unique combinations of ingredients. The signature donut of the baker is the hexagon shaped raised donut that's the perfect shape to carry frostings and toppings without being difficult to eat. What makes The Heavenly Donut Company so great is the fact they focus on making each batch of donuts to the best of their ability in a setting that oozes quiet Southern charm.
You'll find a selection of donuts that include raised glazed, sour cream old fashioned, chocolate covered sour cream, sprinkles, apple crisp, maple bacon, French toast and more. New Orleans style beignets are served on Saturday mornings, so be sure to set an alarm to pick up a few or a dozen. Also served on Saturday is the sausage donut which is literally a sausage in the shape of a donut. Make sure to get one of the specialty drinks to go with your choice of donut to complete your order.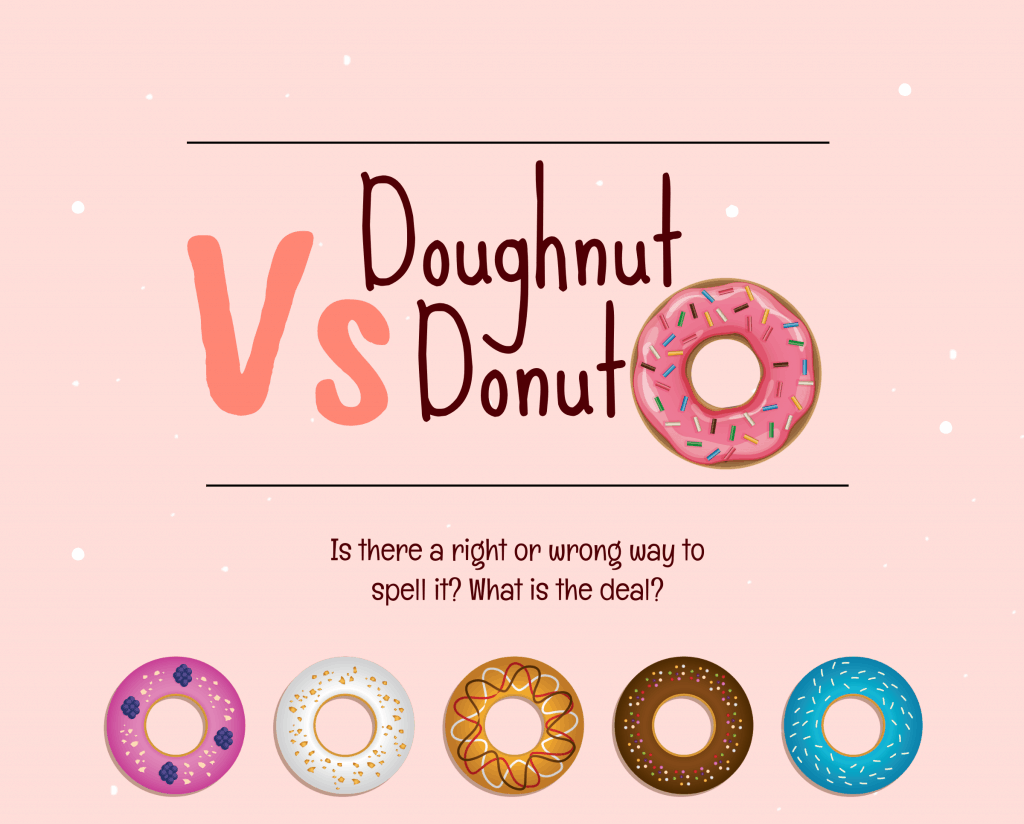 Doughnuts vs Donuts: What's the Deal?
Both spellings of doughnut, or donut, refer to the same food item: a small, round pastry item that's raised or made from cake. Yet you see signs that say "Donut Give Up" as a play on the word, spellcheckers correct your spelling of doughnut to donut, and a famous nationwide chain that uses the spelling of donut in its name. Then there are bakeries that use the spelling of doughnut in their names, put it on their menus, and use the spelling whenever they reference their wares. It leaves people wondering "which spelling is correct?"
The truth is, both spellings are correct and found in Webster's dictionary. You shouldn't get dinged for using doughnut for donut, and you can ignore your spellchecker if you prefer the longer spelling. The shortened spelling was first seen in the late 19th century, but didn't take hold until the infamous donut chain used it as part of their name. In fact, the shortened spelling has made its way around the world. Donut worry, you can use either spelling or stay loyal to one that you prefer, and no one can tell you that you're wrong.

Related: