In regards to Indiana, there are many things this state brings to the life and economy of our country. While basketball and car racing might come to mind first, this state houses some of top business schools from around the globe. And what prospective MBA students must know is that Indiana offers some of the best online MBA programs as well.
The State
Cross-country and long-distance drivers will appreciate the state of Indiana, as the state is known for being the "Cross Roads of America." Indiana features more square miles of drivable interstate than any other state in the nation. Before paved highways took over the country, Indiana was an important link to places of commerce, and the Ohio River was used heavily to ship goods across the country.
The nation's first long-distance car race took place in 1911 at the Indianapolis Motor Speedway, and appropriately, the world's first gasoline pump was invented by Fort Wayne resident Sylvanus Bower. Fort Wayne was also the setting for the world's first professional baseball game. And while baseball has been America's favorite pastime, Indiana's entertainment doesn't stop there. Famous entertainers Cole Porter, John Cougar Mellencamp, and David Letterman all hail from Indiana.
The Online MBA
Something that is right at home in this state is a high-quality online MBA. Not every distance MBA provides the same quality of education. Students must be diligent in finding the degree programs that do not sacrifice quality for convenience, and those looking into the best online MBA programs in Indiana will not be disappointed. These online MBA programs may vary in length and tuition rates, but they all share a common factor of delivering an extreme value for the quality of business education they provide. Every online MBA in this best of the best ranking is housed in a business school holding an esteemed business accreditation from the AACSB-International. And while all students have different priorities when looking for an MBA, these highly acclaimed program hailing from Indiana should definitely be taken into account.
Methodology
To find the best Online MBA programs in Indiana, we researched over 570 distance MBA programs from across the country. After listing them based upon their location, we ranked them upon their affordability, national reputation, and overall convenience.
Affordability
Each online MBA's base tuition was calculated directly from data on each university's website. This base tuition accounts for the entirety of the online MBA degree, but does not include fees or books. This base tuition was placed on a 100-point scale and then inverted. This became the Affordability Score and attributes to 33% of the final ranking score.
Reputation
To find the national reputation for each MBA degree, data was collected from national MBA ranking sources: US News and World Report, The Economist, and Businessweek. Rankings and scores were converted to a 100-point scale, and then averaged to find a balanced consensus on each online MBA's reputation. This averaged score was placed on a 100-point scale and attributes to 33% of the final ranking score.
Convenience
Each MBA program's overall convenience is based upon if it can be completed in a 100% online format, with not on-campus residencies, and if the GMAT/GRE requirement is waived or omitted during the admission process. The online format score and GMAT score was averaged to make the Convenience Score. which attributes to 33% of the final ranking score.
1
University of Southern Indiana Romain College of Business - Evansville, Indiana


An online MBA with Accounting, Data Analytics, Healthcare Administration, Engineering Management, and Human Resources emphases is offered at the Romain College of Business at the University of Southern Indiana. Graduate students looking for the very best value in online business education need to look no further than this 30-credit hour degree delivered by the Romain College of Business. Data Driven Decision Making, Strategic and International Management, Leadership Skills and Innovation, Marketing Strategies, Accounting for Decision Making and Control, Financial Management and Financial Markets, Information Systems and Technology, and Managerial Economics are some of the courses online MBA students will be exposed to in this state's best program. Flexibility and convenience are a central focus in this degree. Not only can students dictate their schedule in the online format, but also the GMAT can be waived by students with the proper academic experience. The University of Southern Indiana got its start as a regional institution of higher learning associated with Indiana State University.
Affordability Score: 100.00
Convenience Score: 75.00
Reputation Score: 8.94
2
Ball State University Miller College of Business - Muncie, Indiana

Ball State University's Miller College of Business provides an online MBA with concentrations in Entrepreneurship, Logistics and Supply Chain Management, Finance, Sales Management, Health and Economics, Policy, and Administration. Distance learners may also add a certificate in Business Essentials for Professionals, Professional Sales Management, and Health Economics, Policy, and Administration to this stellar online MBA. As the second most affordable online MBA in this ranking, it can be completed for less than $15,000 in base tuition. The excellent value of this 30-credit hour degree is bolstered by the business school's excellent accreditation through the AACSB-International. Ball State prides itself in offering a 100% online MBA which has no hidden residency requirements throughout the duration of the degree. Students will never have to step foot on the campus in Muncie, Indiana and can take courses wherever they have internet access. The Miller College of Business provides the distance learner with three start times each year. Ball State has been providing excellent degrees since 1918.
Affordability Score: 99.35
Convenience Score: 75.00
Reputation Score: 8.94
3
Purdue University Fort Wayne Doermer School of Business - Fort Wayne, Indiana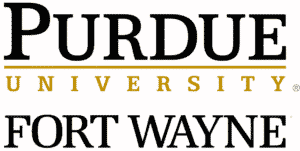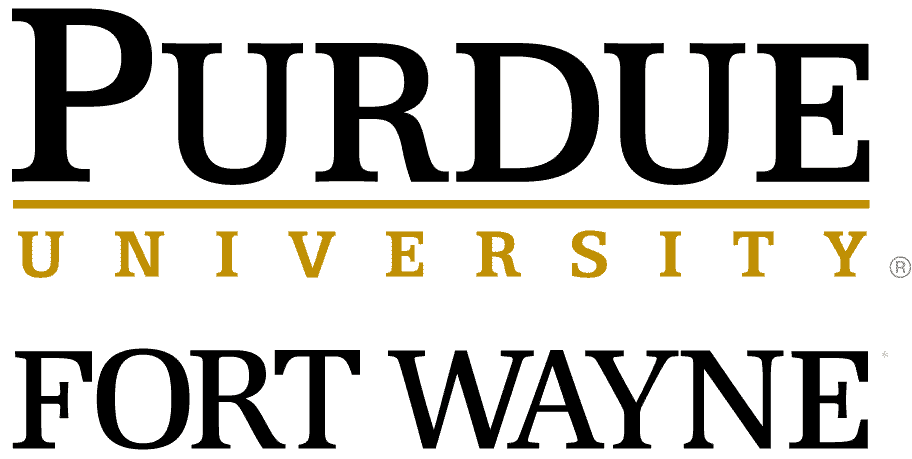 The Doermer School of Business at Purdue University Fort Wayne features an online MBA. The business school currently offers distance learners two tracks of business education, the online MBA and the Professional MBA. The Professional MBA features one start time each year during July and consists of classes that meet on the school's campus each Saturday morning with online courses that supplement this schedule. The eleven courses included in this track are divided between four online classes and seven hybrid courses. The Professional MBA encompasses 33-credit hours, and no GMAT test score is required of incoming students during the application process. The school's online MBA degree offers three start times each year with a GMAT requirement that may be waived by qualified candidates. This degree consists of 36-40 credit hours and is broken down between ten core courses, two concentration courses and four credits of business prerequisites applicable to students lacking an undergraduate degree in business. The specializations of Business Analytics and Finance can be pursued within this online MBA or a general track in business can be chosen.
Affordability Score: 86.48
Convenience Score: 75.00
Reputation Score: 8.94
4
Indiana University Kelley School of Business - Bloomington, Indiana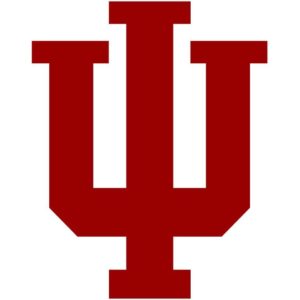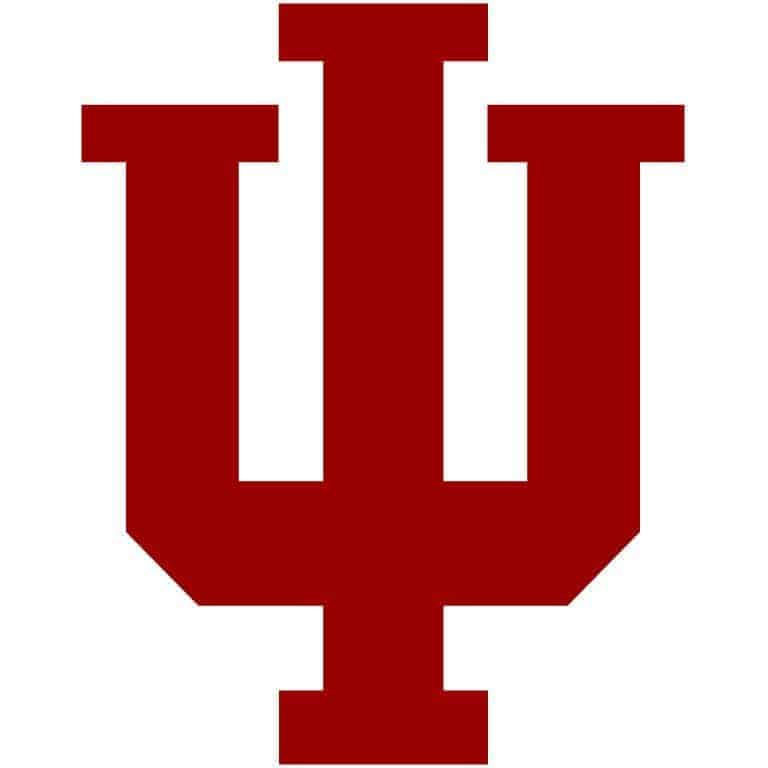 The Kelley School of Business at Indiana University delivers one of the best online MBA programs in Indiana and the nation. The university is by far the most popular and fabled school in the state of Indiana, and even distance learners will appreciate being a part of the close network of Hoosiers that live all over the world. The majority of this online MBA will be completed through distance learning, yet the business school does require graduate students to take part in what are known as Kelley Connect Weeks throughout the program. These short residencies offer the chance for online MBA students to connect on campus, with program staff and other MBA students, in an effort to receive support and broaden their network base. Awards and accolades follow this program and the university's business school, apparent in being rank in the top 25 best business school in the nation by U.S. News & World Report. The Economist has also given this degree a nod as the 36th best full-time MBA in America and Businessweek deems the Kelley School of Business the 32nd best in the nation among business schools.
Affordability Score: 32.35
Convenience Score: 50.00
Reputation Score: 100.00
5
Indiana University Northwest School of Business and Economics - Gary, Indiana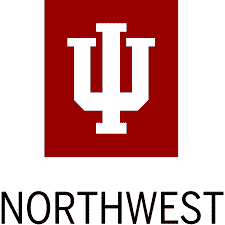 The School of Business and Economics at Indiana University Northwest provides an online MBA. For just over $15,000, this distance MBA consists of 45-credit hours. Core courses include Management Information Systems, Managing in a Team Based Organization, Human Resource Management, Operations Management, and Leaders. Students will benefit from a hybrid experience of some online coursework matched with short residencies on the campus in Gary, Indiana. Meetings on the university's campus allow online MBA students the chance to have valuable face time with program faculty and other students enrolled in the program. Students will benefit from forming a solid network of professional relationships with industry members and future business leaders. While the School of Business and Economics at Indiana University Northwest does list a GMAT or GRE test score requirement during the application process, a waiver for the placement test score can be obtained by qualifying applicants with the proper academic experience.
Affordability Score: 96.73
Convenience Score: 50.00
Reputation Score: 8.94
What is Indiana Most Famous For?
Indiana is Well-Known for the Indianapolis 500
This famous car race has been a mainstay in the state of Indiana since 1911. The only breaks in the annual race took place in 1917 and 1942 because of the war. The racetrack is 2.5 miles long, and racers drive 200 total miles. Famous race car driver A.J. Foyt Jr. has the most starts in the Indianapolis 500, 35 in total.
Indiana is Well-Known for its Basketball
The state of Indiana has produced more basketball players for the NBA than any other state per capita. The Indiana University Hoosiers are a successful collegiate level basketball program, and even the Indiana high school basketball teams achieve high acclaim. One of Indiana's most famous basketball players, Larry Bird, played a huge part in the Boston Celtics championships in 1981, 1984, and 1986.
These are just a couple of reasons why the state of Indiana is such a unique and interesting part of the United States.
What Will an Indiana Business School Require from an Online MBA Applicant?
An online MBA is the right decision for a working professional wanting to learn how to become a solid business manager. This degree will prepare the graduate student to become an excellent decision maker and problem solver. If you are interested in looking into how an online MBA in Indiana can aid you in your career, here are several things a business school will require during the application process.
An Undergraduate Degree in Business
One of the best things you can have under your belt when applying for an online MBA is an undergraduate degree in business from a well-accredited business school. A bachelor's degree in business will include a foundation of introductory courses in finance, accounting, and business. The online MBA will take these concepts further and give the graduate student a well-rounded business education in management.
GMAT Test Score
Placement tests are used by business schools to make sure that a potential candidate is a good fit for an online MBA program. Most schools will want to see applicants turn in a GMAT score of between 450 and 500. Since the GMAT test takes time to prepare for and costs extra to take, some business schools will offer applicants a GMAT waiver and lean more heavily on other elements of an application.
A Completed Application Packet
Admissions offices in many of the best business schools in the country help applicants fill out their online applications and make sure all needed elements are present before submitting it for review. A complete business school application may include a copy of a candidate's resume, all transcripts from previously attended colleges and universities, recommendation letters, essay questions and answers, and a statement of intent. Some of these resources are taken care of by simply requesting them from schools and employers while others take time to write and prepare. Always be sure to allow enough time during the application process to get all materials in and turned into the business school.
An online MBA can be a very rewarding program to pursue. The state of Indiana provides some affordable and prestigious online MBA programs at institutions of higher learning in the state.