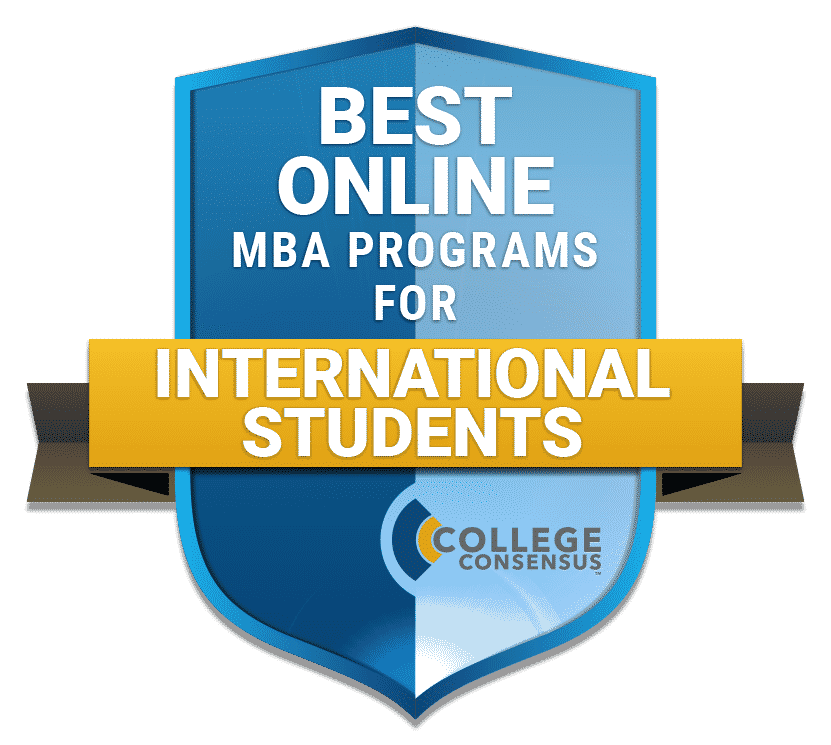 As the world of business continues to form our global economy, more adequately trained, international students, will be needed in the coming years for the high demand projected. Business schools in the United States that exist to equip undergraduate and graduate students with the tools they will need for careers in leadership and management are committed to cultivating a global perspective. These institutions of higher business learning connect students from around the world to one another as they pursue continued learning.
While business leaders in the United States have been enjoying the benefits of pursuing an online graduate degree in business like the online MBA, international students also have access to these stellar programs. The online format of this degree correctly supports the mission of bringing access to nationally acclaimed business instruction to business graduate students outside the United States. Some of the country's most highly respected colleges and universities now offer an online MBA program that is 100% available to international students.
One of the best ways to see if an MBA program is available to international students involves researching the business school's website for admission requirements and residency requirements. Business schools know that potential students come from many backgrounds and academic and professional experiences. Program candidates can often expect to speak to an admissions representative who can answer all of their questions about program aspects and admission requirements.
With today's remarkable technological advances in communication and academia, international students can expect to have a robust conversation with professors and fellow students through webcam usage, video feed, and online writing. Some online MBA programs include all class resources in their tuitions and make all textbooks available as eBooks. Convenience and flexibility are two huge reasons why an international student will want to consider an online MBA. Here are 25 of the nation's best online MBA programs for international students.
Methodology
To find the best online MBA programs for international students, we researched almost 580 online MBA programs in the country. In order to be accessible to international students without an F-1 or M-1 Visa, only 100% online MBA programs were considered. From this list, they are ranked upon their affordability, reputation, and convenience.
Affordability
Tuition is always important for students to consider, but international students need to pay extra attention. Some schools not only have out-of-state tuition prices, but also out-of-country prices, which can be considerable. All tuition data considered for this ranking was taken directly from each university website. The base tuition was calculated for the entire degree, which does not include fees or books. This base tuition is inverted and placed on a 100-point scale to find the Affordability Score. It attributes to 33% of the final ranking score.
Reputation
To find a balanced consensus on each online MBA's reputation data was collected from national MBA ranking sources: Businessweek, US News and World Report, and The Economist. The rankings were converted to scores and then averaged. This averaged score was placed on a 100-point scale for the Reputation Score, which attributes to 33% of the final ranking score.
Convenience
While every degree in this ranking can be completed 100% online, each program was also ranked on if there is a GMAT or GRE requirement during the admission process. This Convenience Score attributes to 33% of the final ranking score.
So, who is the ideal international student of an online MBA? It would be anyone committed to bettering himself or herself in the area of business leadership. The online MBA has been designed for the working professional who wants to leverage their time to create a successful career in management. An international student is one who lives outside of the United States and understands the high level of academic quality many business schools offer to graduate students. While some online programs require students to visit the school's campus for one or more residencies, there are many more that provide all tests, assignments, lectures, and course materials through a 100% online format with zero campus visits. International students can get trained in many areas of business by choosing a specialization like supply chain management, information technology, executive leadership, accounting, marketing, and more.
International students offer a unique perspective as they are experiencing the business world in a foreign country and a different cultural environment. Yet, they may choose to apply for job positions in the United States or anywhere else in the world once they graduate. A 100% online degree means no need for a student visa, which saves time and money for international students. Here are several reasons why international students should pursue an online MBA.
An Online MBA is a smart choice for an international student.
What other graduate degree in business gives the student such a broad understanding of business leadership? The online MBA starts with the foundational components of business, including core courses based in accounting, economics, management, and finance. These concepts are then built upon to allow the graduate student to be stretched as a critical thinker, problem-solver, and excellent communicator. The curriculum used in the traditional classroom is the same curriculum offered to online students. Tuition cost is a significant component for all students seeking a graduate degree in business. Some international students are responsible for extra tuition fees while others enjoy the same tuition rates available to in-state students.
International students can benefit from a program's features.
The requirements within an online MBA are often the same for a domestic student or an international student. First and foremost, a graduate student in business should have full access to a reliable internet connection. Classes within many online MBA programs are delivered in real-time and previously recorded videos in a classroom setting. It is not uncommon for many professors to make some classes available at certain times for video conference calls and other course materials available to a student through a video library. The latter scenario allows the student to access course materials and lectures on a 24/7 basis. Not only is this format convenient for the graduate student with a career and a full personal life, but it is convenient for international students that live in different time zones. International students can still fit in their school work without having to change to a different time schedule.
In an Online MBA, international students can expect a rewarding experience.
There was a time when the distance learner had to sacrifice networking opportunities with students, instructors, and business contacts. Still, now technology makes it easier for online students to build their networks. Traditional students will often be subject to a professor's static office hours. Again, more and more online programs give distance learners fluid access to instructors around the clock through email and video conferencing calls. Business schools realize that graduate students of business have professional and personal life demands that make seeking a graduate degree a tricky situation. Flexible hours and customizable academic schedules are just two elements that business schools offer online MBA students.
Many online MBA degrees feature an accelerated format for students with the time available to work through courses at a faster pace. While a traditional course takes a full semester to complete, an online MBA may be delivered through a condensed six- or seven-week delivery format. Business professionals who do not have the luxury of being able to move quickly through a program may need to take just one course at a time and possibly skip a term during their academic experience. Business schools may have a program in place which allows a graduate student to take seven or more years to complete a degree. This is just one of the characteristics to look for when deciding on an online MBA that is right for the international student.
The Online MBA prepares international students for a myriad of job opportunities.
The general online MBA covers core courses and electives that allow an online student the chance to learn more about a specific area of business. Many online degrees will also feature a concentration in a particular field. The focus of a particular area of business will often add six or more hours to a degree. Still, it will also give a working professional even more access to topics like marketing, cybersecurity, finance, and healthcare management. Specializations that deal with technology and healthcare are attached to some of the fastest-growing fields in business today. An online MBA graduate is extremely marketable in many areas of business leadership.
International students enhance the experience for their classmates.
In addition to online MBA programs being a great asset to international students, international students are also great assets to the program. With the nature of global business, not only do business teams within the US have professionals from different backgrounds and cultures, businesses now have teams working together from around the world. International students can bring different views and experiences that can give their classmates a first-hand view of working with international business men and women. And these virtual interactions not only give students experience with professionals with a different cultural background but also experience working the logistics of an international team. Students within an online MBA with international classmates will be able to add "experience with a virtual international team" on their resume. An online MBA can be a rich and rewarding experience for both the international and resident students.
Related Resources:
Most Affordable Online MBA Programs
Best No-GMAT Online MBA Programs
Fastest Online MBA Programs
Best EMBA Programs
Best 1-Year Online MBA Programs