In today's interconnected world, pursuing a Master of Business Administration (MBA) has become an increasingly popular choice for international students. Students around the world seek to broaden their career prospects and gain a global perspective. As technology continues to revolutionize education, online MBA programs have emerged as a flexible and convenient option for those looking to balance their studies with personal and professional commitments. This ranking guide presents a curated list of the best online MBA programs for international students.
From prestigious universities to accessible platforms, we explore the programs that provide an immersive learning experience, foster cultural diversity, and equip students. Graduates will emerge with the skills needed to excel in the international business landscape. Discover the top online MBA programs that can empower and transform the careers of aspiring global business leaders.
Online MBA Programs for International Students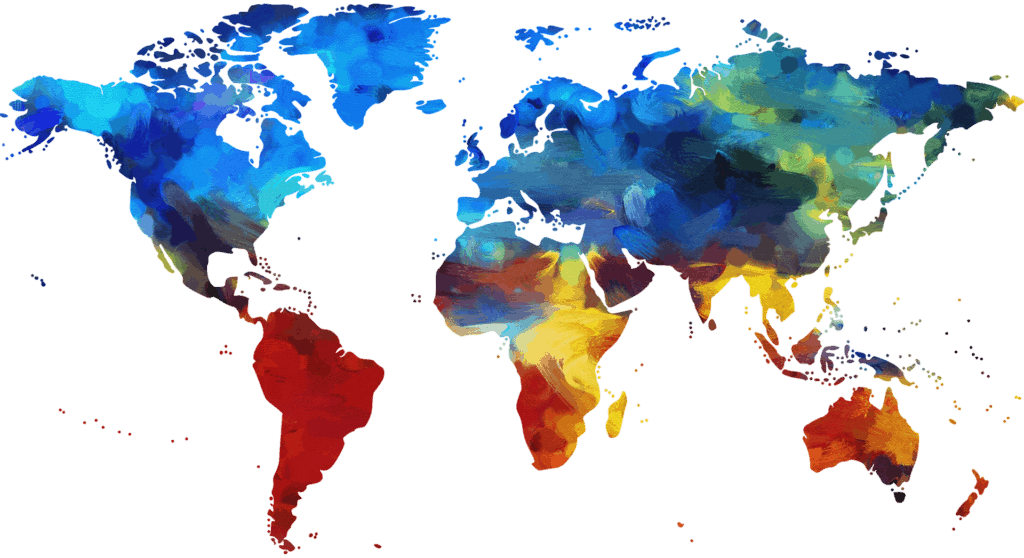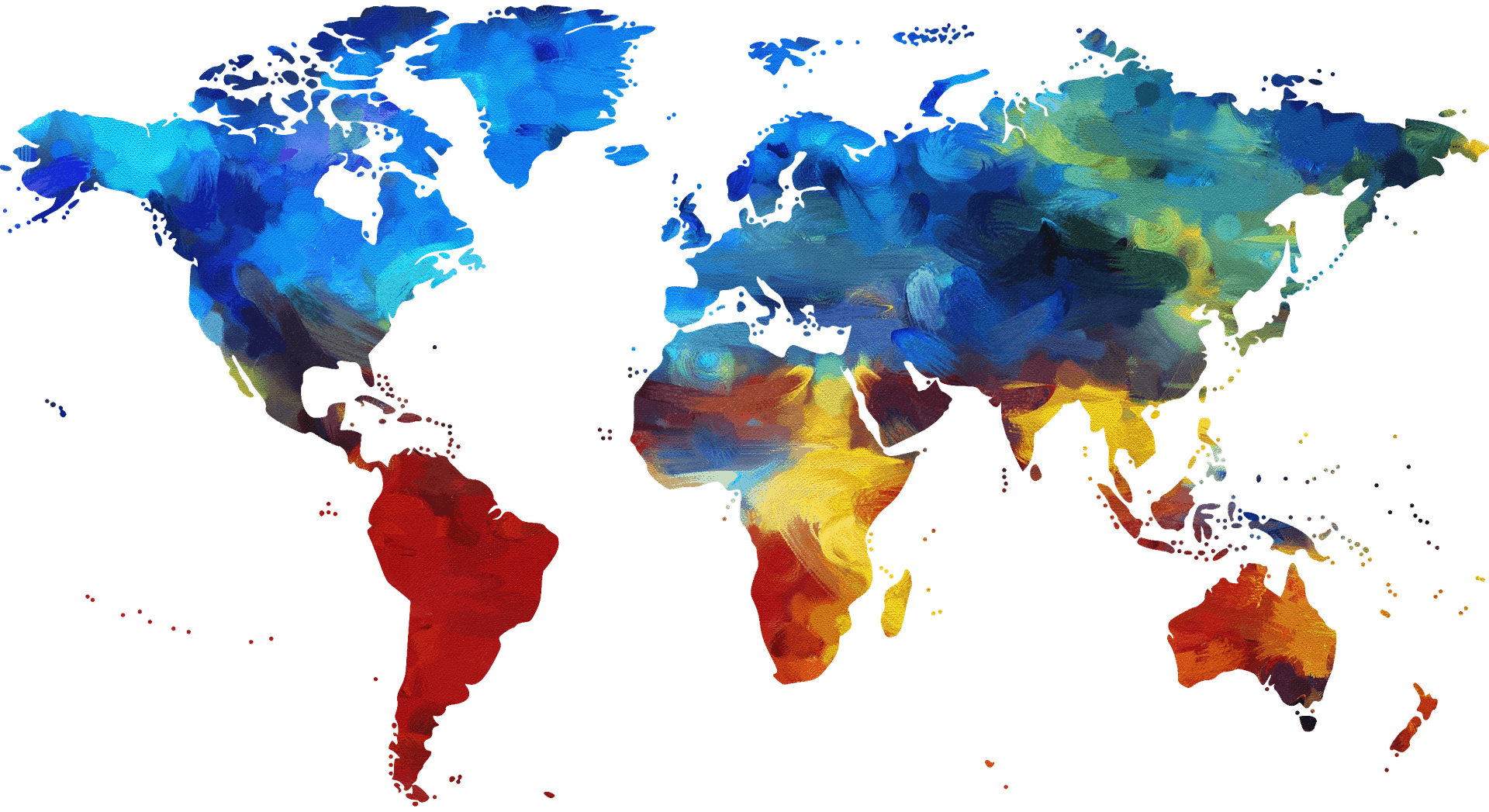 The U.S. is the land of educational opportunity for international students interested in business education. Every year, more graduate students are taking advantage of the best business schools' unique opportunities. Over half a million international students studied in the United States a decade ago. That number is an increase of 3% from the previous school year. Currently, nearly 5% of all students enrolled in the nation's higher education programs are from other countries.
The numbers don't lie. The facts on the ground are clear. Yet, why are so many college students traveling to the U.S. or enrolling in online programs to further their education? Academic excellence is the reason. There are nearly 4,000 universities divided among 50 states. Undergraduate and graduate students can be guaranteed a stellar education in their chosen field. The opportunities are endless.
America is home to the top institutes of higher education worldwide. The United States houses over 25% of the top 200 universities on the planet. College students who study in the U.S. pursue degrees alongside some of the greatest minds in business, science, and technology.
Business continues to draw the most students. In fact, business degrees have topped reports for the past decade. Engineering is a close second place. The nation's best business schools offer online MBA programs for international students. These programs feature innovative business courses and high-tech facilities. Enrolled students benefit from real-world experiences locally and abroad. Schools like McNeese State University and Purdue teach students how to use their skills and strengths to make a positive difference in their business careers and the world.
Why Should I Study Business in the United States?
Evidence shows that graduate students flock to the business schools at America's top universities. These future business innovators see the value of these programs as the best preparation for good jobs in the United States or at home.
For many students, the question of "Why should I pursue a business degree" is part of the larger story. American colleges and universities, like American firms, cast a long shadow on the international business world. The influence goes far beyond the textbook.
English is the "lingua franca" (common language) for international trade. English-based business education is good preparation for the future's increasingly competitive global economy. Students who speak native English are attracted to American schools to get an advantage on the competition. After all, candidates who use the conventions of American English stand out when applying for jobs conducting business with the United States. They can network with business professionals or intern at major corporations while completing their degrees.
The desire for competitive advantage in business gets to the heart of the matter. Your passion for success will fuel your business prowess regardless of where you are from. The popularity of business schools among international students is evident. Facts reinforce the popularity of the best online MBA programs for international students. Business schools drawing the most international students offer the top business programs. Considering the ever-expanding number of international students studying business in the U.S., it is clear this is no fad.
Why Should International Students Consider the Online MBA?
An online MBA degree is ideal for working students with careers, families, and other responsibilities. The ability to move through the program at their own pace is vital. Enrolled students can study and complete coursework as their schedules permit. Pursuing an online MBA allows distance learners to balance their personal and professional obligations while furthering their skills and knowledge.
There are countless reasons to choose a flexible online MBA. Here are five key benefits for international students getting an online degree from one of the nation's best business schools:
International Students Seeking an Online MBA Enjoy Flexibility
Pursuing an online MBA provides much-needed flexibility to international students compared to studying full-time in an on-campus, traditional program. Graduate students are building careers, families, and lives. Online flexibility allows students to select schools or programs without geographical limitations.
Online MBA students can work early in the morning or late at night. They can trudge through coursework on weekends. These active professionals can choose the best time to complete their online MBA assignments.
International Students Seeking an Online MBA get Enhanced Networking Opportunities
A benefit of pursuing an online MBA is access to a broad network of professionals. Classes and cohorts are composed of students from various backgrounds and locations. Graduate students who earn their degree online aren't limited by their proximity to campus. They can interact with other active professionals from around the nation and the world.
Collaboration is facilitated through an online MBA program. Group assignments and real-time discussions allow business students to grow their network with an accomplished and diverse group of peers.
International Students Seeking an Online MBA get a Custom Fit
Students earning their MBA online can customize their course load. These distance learners decide how many classes they take each term.
A unique benefit of getting an online MBA is that students also have the option to design their degrees through specialized concentrations in many business topics. Finance, marketing, information systems, and health services are some of the concentrations MBA students choose to customize their degrees. These emphases typically amount to three extra courses.
International Students Seeking an Online MBA Experience the Same Accredited Degree as On-campus Programs
Accrediting entities use academic standards to evaluate business schools. These standards apply to online and on-campus formats. Additional measures may be in place to ensure that online MBA coursework is fully accessible to distance learners.
The nation's best online MBA programs enable working students to earn a widely recognized credential accredited by the AACSB.
International Students Seeking an Online MBA Gain Access to Improved Technology Skills
The modern business world is increasingly virtual. A huge reason to pursue an online MBA is it prepares graduate students to work effectively in remote teams and become agile leaders.
Digital technologies and tools for real-time instruction and collaboration in an online MBA program are added to students' resumes. They can be used as selling points for today's employers. Many organizations increasingly conduct more of their business remotely.
What Other Benefits Are There for International Students Who Seek Online MBA Programs?
After completing a bachelor's degree, many professionals immediately enter the business world. These young people may also get married, have children, or become more involved in their communities. At some point, these working professionals decide to complement their undergraduate degrees with advanced credentials.
Here are more benefits of getting an online MBA:
Returning to a college campus is impossible for some with personal and professional responsibilities. An online program is a practical alternative.
Online MBA programs combine the foundational business skills and knowledge required to thrive in the modern workplace with a flexible, individualized approach to education.
A 2020 report from the National Association of Colleges and Employers (NACE) states the average starting salary for MBA graduates was over $20,000 higher than that of business undergraduate degree holders.
Who Truly is an International Student?
International students pursue all or part of tertiary education in a nation outside their own. Traditionally, international students move to a foreign country to study a subject and receive a degree. There were over a million international students three years ago. That number is up from two million in 2000. The most popular destination for international students is the United States.
Modern international students outside the U.S. can also seek degrees online through some of the best business schools in the nation. Online international students are not currently citizens, refugees, or permanent residents in the U.S. These students attend business school through an online campus. Online international students are not issued I-20s to travel to the U.S. They instead participate remotely in world-class learning environments.
What Does International Student Admission Look Like?
The application process for most international students is almost identical for domestic students. There are some differences though. International students must often submit proof of English proficiency. Many online resources share the details on English language proficiency and academic requirements.
Some of the best business schools in the United States accommodate learners living worldwide. Arizona State University currently enrolls nearly 1,000 foreign national students. ASU Online typically considers foreign nationals enrolled from abroad to be international students. Distance learners with foreign credentials, regardless of citizenship or location, may be required to submit translated transcripts and proof of English proficiency. International students include transfer, first-year students, and those pursuing undergraduate and graduate degrees.
What Steps Do Many International Students Take to Apply for an Online MBA?
Potential International Students Review Business School Admission Requirements
Many students first apply to earn an online bachelor's as an international student. Most first-year students have a minimum 3.00 GPA from a secondary school. Transfer students have a minimum 2.50 GPA. Some undergraduate programs require a higher GPA to transfer into a college.
Applying to earn a graduate degree as an international student includes aspects to consider. Many candidates must have an equivalent of a U.S. undergraduate degree from a regionally accredited university. Students must maintain a 3.00 GPA in their last sixty semester hours (90 quarter hours) of undergraduate studies. Applicants unable to meet the GPA requirement can get their application considered.
Business School Candidates Check if Their Education Meets Admission Requirements
Most programs in the U.S. recognize educational systems worldwide. Candidates should determine if their academic credentials are consistent with a U.S. high school degree. Future business school candidates may investigate to understand the documents needed for admission. They can review the requirements for the country their credential was earned.
International Students Review English Language Proficiency Requirements
International applicants whose native language is one other than English should provide proof of English language proficiency. They can submit test scores. Some programs require scores above the general requirement.
Candidates Can Apply to Business Schools as International Students
International applicants currently residing outside the United States select the visa type "J.N." when completing applications. The "J.N." designation indicates they will not enter the U.S. and that no financial guarantee documents are required.
Student visas do not apply to fully online students. Business schools do not allow students currently residing in the U.S. under an F1 student visa to enroll in online programs.
International Students Pay the Application Fees
Most business school candidates pay with credit cards when submitting the online application. If they do not submit application fees with admission applications, they have a few options for making a payment:
You can send a secure payment through Flywire.
Universities create payment portals for accepted students.
Students can submit a check or money order drawn on an American banking affiliate and make it payable to the University.
International students should refrain from sending cash or international money orders. Application fees are not waived or transferred to future applications. The cost of applications varies depending on the program.
International Students Submit Their Transcripts
Official college transcripts are certified copies of official documents for an applicant's secondary schools, colleges, universities, and technical schools attended.
To process an application, all international records are submitted in the original language accompanied by an English translation. Translations are literal, complete versions of original records. University or government officials or an official translation service translates the documents. Business school applicants cannot perform their own translation.
Do International Students Need a Visa to Pursue an Online MBA Program?
Graduate students pursuing a full-time online program are not eligible for United States student visas. Some programs feature a required short-term residency. When short-term on-campus attendance is required, a student visa is required.
Do International Students Need to Take an English Language Proficiency Exam?
Test of English as a Foreign Language (TOEFL)
The TOEFL iBT measures the ability to understand and use English in higher education. It also evaluates the reading, speaking, listening, and writing skills needed to perform academic tasks.
International English Language System (IELTS)
Educational enterprises, professional registration bodies, government immigration agencies, and employers, require proof of English language skills for recruitment or admission procedures. IELTS is accepted for these purposes. IELTS tests the language ability of people wanting to study or work where the English language is used. Over 3.5 million tests are administered annually.
There are exceptions for English language proficiency exams. Future online MBA students in English-speaking countries don't have to take tests. Applicants with a U.S. school degree can sometimes qualify for test exemption.
Top English Language Proficiency Tests
How Much Do Online MBA Programs Cost International Students?
Program costs are sometimes higher for international students. These costs include tuition and application fees. Some online programs feature equal tuition across the board.
Why Should I Get My MBA Online?
Online MBA programs provide international students the freedom to earn degrees without leaving home. If you are not a U.S. citizen and live in another part of the world, you can take online courses with no student visa and without paying to move to the United States. International students earn degrees from accredited research universities committed to diversity and lifelong learning.
What are Some of the Nation's Best Online MBA Programs for International Students?
The AACSB-International accredits the programs below. All online MBA programs are available to international students without F-1 or M-1 Visas. Only entirely online MBA programs were considered.
What Do International Students Want to Find in an Online MBA?
The United States has many universities offering flexible and convenient online MBA programs. Here are some factors prospective international students take when finding the right online MBA program:
Evaluating Programs and Curriculums.
Seeing if a Business School Encourages a Diverse Student Body.
Finding Out About Course Delivery.
Checking Career Services for International Students.
Evaluating Programs and Curriculums
Finding the right fit includes considering an online MBA and curriculum that matches international students' career goals. These factors must apply to the region in which they plan to work.
The online MBA offered by Boston University's Questrom School of Business features six modules. Enrolled students take over six semesters to complete their degree. Each module has multidisciplinary content. The curriculum focuses on business issues that exist in the real world. Modules range from a manager's role in capturing value for a business to how to develop global opportunities.
The curriculum for the online MBA program at the Marshall School of Business at the University of Southern California is stellar. It provides a comprehensive, generalist MBA education. The program is completed in 21 months. It offers international students the structure, management knowledge, and professional network they need.
Seeing if a Business School Encourages a Diverse Student Body
Online MBA programs with many international students provide opportunities for interaction with business leaders worldwide. This is another aspect prospective students want to consider while researching options. Does the school make applying streamlined for international students? Are program leaders diverse? These are some crucial questions to answer.
Finding Out About Course Delivery
Online MBA programs in the U.S. are great options for international students. Prospective graduate students in other countries should review programs. They must know that they provide all course materials, tests, assignments, and lectures through a completely online format. They must discover if any on-campus meetings are required. Depending on the business school, classes may be offered in synchronous formats. Students view live lectures online and interact with fellow students in this format. Asynchronous formats have students completing coursework on their own time.
Some programs require students to go to the campus in person for activities. These could include live case competitions to develop solutions for a real company's business challenges. Due to the coronavirus pandemic, many business schools removed in-person requirements. Virtual options are available instead.
Checking Career Services for International Students
Prospective international students must check if the online MBA programs they're interested in offer career services relevant to their needs. In most elite online MBA programs, all enrolled students have access to professional career services and consultants dedicated to the program. Students benefit from expert coaching in cover letter reviews, salary and promotion negotiations, resume reviews, and career pivots across business functions.
Why is Earning an Online MBA at a Top Business School a Great Decision?
The nation's best business schools are proud to offer online MBA degrees that consider working professionals' needs. These programs allow distance learners the flexibility and convenience to pursue this vital degree on their terms.
A framework that works with the needs of professionals is crucial to completing a program. Online MBAs feature a high-quality educational experience. These programs bring together highly respected instructors and curriculums focused on the diversity of the modern economy in business leadership. Students can choose concentrations within Finance, Marketing, Management Information Systems, and more. International students looking for the next step in business leadership must consider the online MBA.
Related Resources
Online International Business MBA Ranking
Best Online MBA Programs
Most Affordable Online MBA Programs