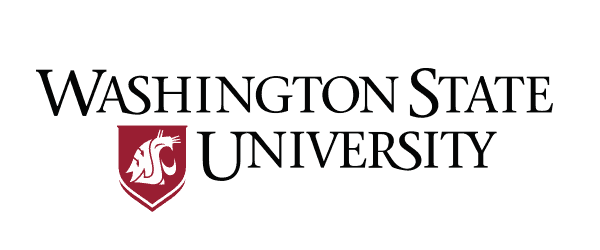 Accreditation
AACSB, Northwest Commission on Colleges and Universities
Among the many, highly ranked academic colleges at Washington State University is the Carson College of Business. Carson COB is one of the prestigious business colleges to hold dual AACSB accreditation in both business and accounting. The COB is well-known for its hands-on learning experiences, global business perspective, and conducting world-class research. The departments that offer business degrees include Accounting; Finance and Management Science; Hospitality Business Management; Management, Information Systems, and Entrepreneurship; and Marketing and International Business. Professors are distinguished scholars who in the past five years have published 29 books and hundreds of research articles. Over $700,000 in scholarships are awarded annually to continue to attract some of the brightest and most innovative students.
Education
Undergraduate degrees are offered in Accounting, Business Administration, Hospitality Business Management, Entrepreneurship, Finance, Management Information Systems, International Business, Marketing, Management, and Wine and Beverage Business Management. Students in all undergraduate programs are required to complete an international experience. This requirement can be fulfilled by completing six hours of study abroad credit, a minor in a foreign language, a year-long international experience, or through participation in at least two international case competitions, internships, courses, or certificates designed to broaden the students' global business perspective. Graduate students can earn a Master's of Accounting or pursue an online MBA. The Ph.D. program features concentrations in Accounting, Finance, Hospitality and Tourism, Information Systems, Management, Marketing, and Operations and Management Science. Students in this program can conduct research with full-time faculty as co-investigators and co-authors. There are many professional seminars for students to attend each semester. Tuition waivers are disbursed to students who complete a graduate assistantship.
Student Life
Students can enrich their educational experience by participating in one of the 10 study abroad programs in China, Ecuador, Greece, Italy, France, Korea, Spain, Switzerland, Tanzania, and Thailand. Graduate students in the Online MBA program can to Finland/Estonia, and those in the Executive MBA program gain first-hand knowledge of some of the world's largest corporations in China. Students can also complete international internships that range in duration from two weeks to one year. There are many ways for students to take on leadership roles with the Carson College of Business Ambassadors, Hospitality Ambassadors, and to serve in the peer mentorship program. Additional clubs for students to get involved in include the Professional Convention Management Association, Beta Gamma Sigma, the International Business Club, and many others. Students who are interested in competing in business plan competitions or attending entrepreneurial events can do so through the Center for Entrepreneurial Studies.
Online Programs
The online MBA is ranked 13th among "Best Online MBA Programs" and among the best online MBA programs for veterans by U.S. News and World Report. Two formats are available; the Online MBA and the Executive Online MBA, depending on the student's experience level. Many undergraduate degrees are available online, too.
SEE ALSO