The job of a statistician ranked "second best job in America," and "best business job," by U.S. News & World Report in 2019. USA Today gave statisticians the #5 slot in top jobs in America as it uniquely earned the highest scores in the work environment, low-stress level, and projected growth. It is in the top ten of the fastest-growing occupations, projected through to 2028. The skills, knowledge, and experience of statisticians are in demand, and the growth rate is exponential, especially in the business sector. With the demand for statisticians climbing, current statisticians need to stay competitive, learn to manage others, and even expand their entrepreneurial abilities. An online Master of Business Administration degree can help in preparation in all three of these areas. But which are the best Online MBAs for statisticians?
The business industry encompasses a wide range of for-profit and nonprofit companies and organizations that serve consumers and make products. Statistics plays an important part in many different areas of business; therefore, statisticians impact various sectors and levels of business. They directly impact production, operations, quality of products, strategy, marketing, profits, losses, computer programs, and financial resources. The work statisticians do helps companies with employee performance management, employee satisfaction, projected sales and actual sales comparisons, market research, marketing concepts, and product development. As statisticians continue to climb the ladder in their industries and become more broad based-managers, Online MBAs are a great degree to pursue. Check out the ten top Online MBAs for statisticians.
Online MBA in Applied Computer Science


An online MBA degree specialization in Applied Computer Science equips students in how to translate information into algorithms and procedures. Courses focus on statistical properties, proper methods, contemporary programming, technical knowledge, wireless trends, and essential computer science concepts. With the rise in computer technology and the need for computers, this specialization is highly beneficial to statisticians working in various fields that deal with computers.
An online MBA degree is inundated with leadership, management, and administrative courses and programs. It provides accessibility and convenience for statisticians to obtain this degree while working. In combination with the specialization, this degree integrates all of the technical components with leadership training, allowing statisticians to become experts in computer science while learning how to lead and manage others.
Northcentral University offers a fully online MBA in Applied Computer Science. It is designed to be completed in approximately 16 months, with incredible flexibility in scheduling. All of the professors carry a doctoral degree, and students receive personalized mentoring.
Online MBA in Business Analytics

A concentration in Business Analytics through an Online MBA program prepares students to understand and navigate how to address questions or problems using data analytics within the business industry while preparing them to lead and manage others successfully. The courses cover topics like financial technology, data science programming, econometrics, R, big data analytics, prescriptive and predictive analytics, and high-performance analytics with SAP. Students also study applied machine learning, database foundations, causal analytics & A/B testing, advanced data science statistics, business analytics with SAS, and business analytics platforms. A concentration in Business Analytics would add vital knowledge and skills to statisticians at any level in their education and career.
There is an excellent Online Professional MBA program with a concentration in Business Analytics offered by The University of Texas at Dallas. It includes an internship, where students gain essential hands-on experience in a real work environment. This UT Dallas program was among the very best Online Programs in 2019 by U.S. News & World Report.
Online MBA in Business Intelligence
Business Intelligence uses technologies, strategies, services, and software to collect a business' internal data, analyze and transform the data, and provide insights that support effective business decisions. This is an incredibly essential sector of analytics that is vital in the educational process for statisticians. A Business Intelligence concentration within an Online MBA provides courses in project management, digital transformation, analytics strategy, machine learning, marketing analytics, data management, data processing architecture, artificial intelligence, data integrity, the Internet of Things (IoT), computer-based organization memory, and data administration. Some course material will include software tools, including data mining, data warehousing, data visualization, reporting, and dashboards.
The University of Colorado Denver offers a 12-hour, self-paced Business Intelligence concentration in their Online Professional MBA. Through coursework and hands-on learning, students gain an in-depth knowledge of how to use an organization's data to effect change. They have the advantage of using the leading software, MicroStrategy's Business Intelligence Software.
Online MBA in Computer Information Systems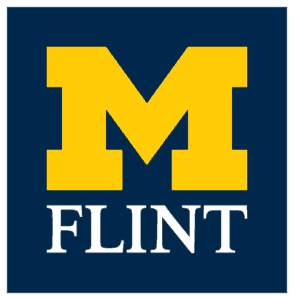 Computer Information Systems look at what it takes to manage a business and determine which technologies would affect the issue and how to apply them. Most of what a statistician does involves data systems, analyses, and computer programs. They could benefit from earning an Online MBA with a Computer Information Systems Concentration. In a program like this, students complete courses like Decision Support Systems, Cloud Computing, Advanced Software Engineering, Social Computing, Enterprise Computing & Systems Integration, Ethics & Security Management, Knowledge Management in Information Systems, Quantitative Project Management, and Advanced Data Warehousing & Business Intelligence. The curriculum combines technical skills, like coding and managerial communication skills with business courses.
The University of Michigan-Flint developed an AACSB-accredited MBA with a concentration in Computer Information Systems that is 100% online. On top of the technical skills acquired from the concentration, the foundational and core MBA classes include Applied Business Analytics, Operations Management, Strategic Management, and Accounting for Managers.
Online MBA in Data Analytics

Data analytics are vital to the functioning of any business or organization. An Online MBA with a concentration in Data Analytics is the perfect blend of data analysis and business skills, which is, in turn, precisely what a statistician needs to know. Throughout the courses within this concentration, students learn about data science, predictive modeling, visual business intelligence, ethical principles, marketing information & analysis, database management systems, and business process analysis. Sometimes students can specialize in their data analytics concentration in operations management, finance, and entrepreneurship. They gain skills in data analysis, business processes, data warehousing, leadership, communication, and structured query languages.
The University of Baltimore launched the first-ever AACSB-accredited Online MBA in 1999. In this program, students learn how to manage people, value chain, performance, risk, innovation & strategy, and use technology in business intelligence. UB's Online MBA concentration in Data Analytics builds upon the MBA coursework and focuses on how business strategies use big data principles.
General Online MBA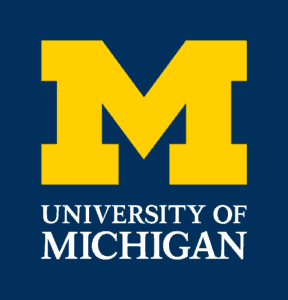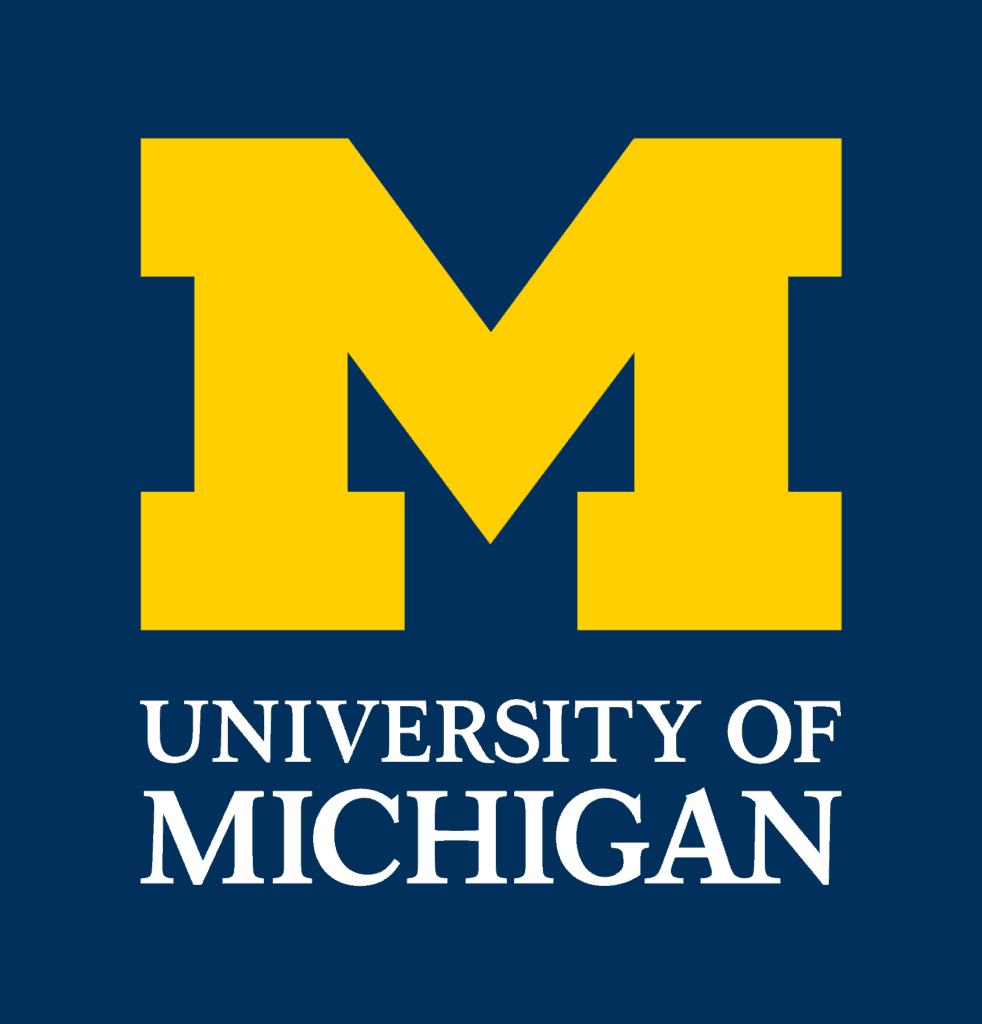 A general Online MBA with a no concentration provides a broad-based view of business and management. The skills acquired in this curriculum equip students to understand the foundational business principles applicable to almost any industry. To be a successful online student, you learn how to navigate the virtual world and utilize relevant computer programs, which, along with the General MBA knowledge, is highly useful for statisticians. Possible course topics in this degree include applied statistics, human resources, marketing management, corporate strategy, managerial accounting, business communication, leading people & organizations, marketing, business law & ethics, technology management, applied microeconomics, operations management, financial management & policy, and entrepreneurship.
The University of Michigan offers the Michigan Ross Online MBA. The flexible program is comprised of real-time, interactive class sessions, self-guided modules, and three in-person, on-campus residencies. The Business Leadership and Business Transformation residencies provide hands-on workshops and simulations, and the Business Innovation residency allows students to interact with entrepreneurs.
Online MBA in Management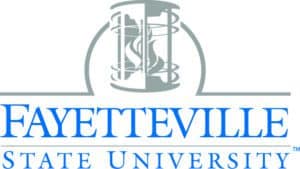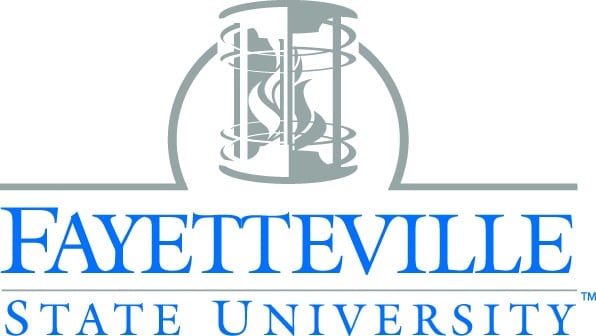 According to The Princeton Review, Management is the most in-demand MBA specialization. It encompasses all of the crucial components related to successfully managing businesses and employees, which makes it one of the best online MBAs for statisticians. Along with the administrative skills gained within the core MBA classes, Management courses dig deeper into leadership, business ethics, entrepreneurship, organizational management, conflict resolution, corporate strategy, human resources, analytic applications, and effective decision-making. This knowledge is beneficial to statisticians in two ways. One, they most likely will work with managers and have to communicate their findings appropriately. Two, they may desire to become a manager and will need to understand every aspect of management fully.
Fayetteville State University is listed among the top online MBA program by U.S. News and World Report. It provides live and recorded lectures using quality software tools. The AACSB-accredited Online MBA program offers a concentration in Management. Students can choose from electives within the concentration that include Management of Technology, Total Quality Management, and Supply Chain Management.
Online MBA in Organizational Leadership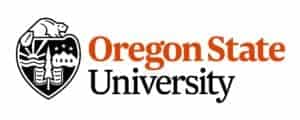 Professionals who wish to move up the career ladder, enhance their leadership abilities, or open doors that are currently closed, should pursue a concentration in Organizational Leadership through an Online MBA program. This concentration takes a management approach and could benefit statisticians who desire to lead, are in leadership roles, or are interested in owning their own business. An education in organizational leadership prepares you with the knowledge needed to develop goals strategically and the ability to motivate others to execute them.
Oregon State University, ranked by U.S. News & World Report, as a top ten most Popular Business School, carries an AACSB-accredited Online MBA with a concentration in Organizational Leadership. Similar to other programs, the courses in this concentration include Practical Business Analysis, Advanced Strategic Management, Marketing Management, Negotiations, Financial & Cost Analysis, Advanced Information Systems, Managing Ethics & Corporate Social Responsibility, and Managing Human Resources. Throughout the classes, students gain relevant skills in conflict management, communication, problem-solving, critical thinking, and team building.
Online MBA in Strategy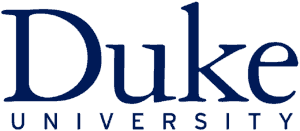 The secure connection between strategy and statistics is crucial to the successful performance of any organization. Businesses use strategy to provide the vision and the action plan, which utilizes the tools and data of statistics to support their growth, competitiveness, and sustainability. Pursuing an online MBA with a concentration in Strategy helps the student build a firm foundation and in-depth knowledge in business strategy, develop analytical skills, learn market evaluation and strategic decision-making, and gain insights into competitive environments. This is why a concentration in Strategy is beneficial for statisticians, especially those who work in strategic consulting and strategic planning firms.
The Global Executive MBA at Duke University offers a concentration in Strategy. Through this program, students complete case studies, lectures, and interactive assignments in an open classroom environment. It involves online classes and team interaction, coupled with several short international residencies and two on-campus residencies. Graduates obtain knowledge and skills in management and strategy while enhancing their global awareness.
Online MBA in Tech Management
We live in a highly technological world. Businesses cannot function, be productive, or compete in today's society without properly managing their technology. An Online MBA with a concentration in Tech Management prepares students to manage technology strategically. Relevant topics covered in the coursework include database management systems, management technology, managerial economics, technological tools, IT project management, production technology, technology innovation, development strategies, technical operations strategies, intellectual property protection, and conceptual model design. Statisticians utilize all of the processes, disciplines, and concepts involved in technology management. This type of program is beneficial in preparing statisticians for job success and satisfaction.
The University of California, Los Angeles, offers an Online MBA with a specialization in Tech Management. It is in a hybrid format, combining virtual lectures and group work with several weekend on-campus immersions. To supplement coursework, students complete workshops, attend events and choose electives from the Leadership & Strategy, Entrepreneurship, and Technology & Analytics categories.
Next Steps
There are countless schools available providing quality Online Masters in Business Administration degrees. In general, an MBA covers a scope of business fundamentals, theory, and practice. It was established in 1908 in the latter parts of the second Industrial Revolution. During this time, several nations developed industries and noticed the need for professionals who could lead in an administrative and managerial sense. Since then, the MBA has become the most popular graduate degree, according to the U.S. Department of Education. Some of the core courses include accounting, economics, applied statistics, business ethics, marketing, finance, management, business law, business strategy, entrepreneurship, and supply chain management. There are different options for completion times for MBA degrees. Accelerated MBAs take just one year, Full-time MBAs take two years, and Part-time MBAs, designed for the working professional, last longer.
There are many great online MBAs for statisticians. These degrees allow statisticians to reset their professional path, become leaders, or advance in their careers. Also, the option to pursue a concentration or specialization allows statisticians to become experts in a specific area, which opens up job prospects and employer interest. Another aspect of the MBA is that it prepares and inspires entrepreneurial statisticians. The skills acquired from studying an MBA include leadership, motivational, organizational, critical thinking, problem-solving, analytical decision-making, and communication skills. All of these are crucial, but enhancing communication skills is key for a statistician to present their findings in a clear and precise language understood by non-statisticians. Overall, obtaining an education that includes an Online MBA with many different options of concentrations is highly valuable to the successful career of a statistician. Now, the next step for professionals is deciding where to apply.
Related Resources:
Ultimate Guide for Statisticians
Are there free resources for Statisticians?
What degree does a Statistician need?
Most Affordable Online MBA Programs
Fastest Online MBA Programs