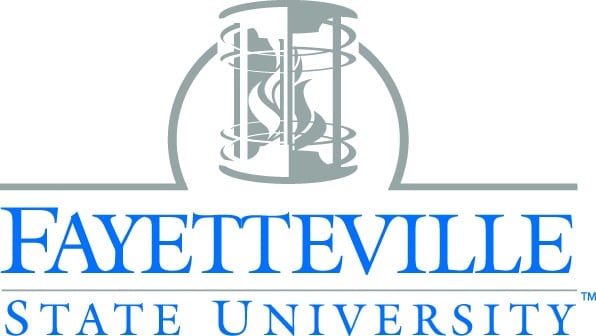 Accreditation
AACSB, Southern Association of Colleges and Schools, Commission on Colleges
Fayetteville State University is a historically black university, founded in 1867, and is the second oldest state-assisted higher education institution in North Carolina. FSU offers over 60 bachelor's and master's degrees to 6,500 students annually. Approximately 25% of the student population is comprised of military, and FSU operates a Fort Bragg Campus.
Broadwell College of Business and Economics at Fayetteville State University offers quality business programs at the undergraduate and graduate level. These business programs hold prestigious accreditation through the AACSB.
Education
Students can earn a bachelor's degree in Accounting, Banking and Finance, Healthcare Administration, Management Information Systems, or Business Administration. Concentrations available for BBA students include General Business, Management, Marketing, and Entrepreneurship. Professionals looking to advance their career can earn an award-winning MBA.
Outstanding MBA concentrations include General Business, Business Intelligence and Data Analytics, Entrepreneurship, Finance, Healthcare Management, International Business, Marketing, Project Management, and Management. Students can earn this affordable MBA for a fraction of the cost of many other programs. The online MBA is the most cost-competitive program in the UNC system and is just 10% of the cost of other programs.
Student Life
Business students at Broadwell stay busy and are productive! Students participate in internships, offer entrepreneurship support to the community, and can hone in on career skills through special trainings. The Accounting Society, Association of Information Technology Professionals, Toastmasters, and Society for Advancement of Management are just a few of the clubs offered.
Classes incorporate real-world business problems, and students hold a showcase event each semester to present their projects. Recently, students have had the opportunity to optimize mail courier routes, create an optimal retail layout, and a waiting line simulation for Chick-fil-A. Checks are awarded to the top three projects during the showcase.
Another fun event on campus is Pop-Up Shop Days. Student entrepreneurs collaborate with the art department to create branding and a unique display booth to sell their items or services. Students who would like to learn about global business affairs can partake in a short-term study abroad program. Scholarships are available for these programs. Most recently, students traveled to the People's Republic of China for a nine-day international trip.
Students contribute an average of 6,000 hours per semester to community service initiatives. In the Broadwell College of Business and Economics, students can help local business owners through the Veterans Outreach Business Center, Small Business Technology Development Center, the University Center for Economic Development.
Online Programs
FSU offers an online degree completion program where students may complete their upper-division courses online (for available programs) after first completing the University College Core Curriculum.
Approximately half of the undergraduate courses can be taken online, and graduate students have the luxury of completing their entire degree 100% online.
BCBE offers a Master of Business Administration with the aforementioned concentrations. Several Graduate Certificates are offered, which include Business, Healthcare Management, Cyber Security Management, and Project Management.
SEE ALSO