If you're passionate about sports and looking to advance your career in the industry, pursuing a Master's in Sports Management may be the right path for you. With the rise of online education, it is easier than ever to earn your degree while still working or maintaining other commitments. Online Master's in Sports Management programs offer a flexible way to obtain the skills and knowledge required for success in this dynamic and competitive field. In this article, we will provide an in-depth guide to online Master's in Sports Management programs, including what to look for in a program, common courses and curriculum, career opportunities, and more. Whether you are a recent graduate or a seasoned professional, this guide will help you explore your options and make an informed decision about pursuing an online Master's in Sports Management.
Recommended Online Sports Management Master's Programs
Begin your education journey from home
What Is Sports Management?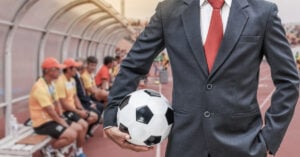 Sports management includes many different management, administrative, and leadership roles in the fields of sports and recreation. Jobs in sports management often involve organizing, planning, directing, or budgeting to facilitate the success of a particular organization.
Sports management professionals work with athletic teams, recreational leagues, and organizations at all levels. They may manage the operations of a small-town high school baseball team, oversee stadium operations, work at sports marketing agencies, or help athletes secure high-paying contracts.
What Is an Online Master's in Sports Management?
Online master's degrees in sports management prepare students for leadership and business management roles in the sports and recreation industries. Candidates for these programs often want to become athletic trainers, coaches, or scouts for a professional team. With these positions, they can leverage their own athletic and work experience to complement an advanced degree in sports management. Within their degree, students will take on coursework that includes the management of sports organizations and personnel, sports marketing, and sports-related revenue generation.
Demand for sports management jobs is increasing, and many positions offer attractive compensation packages. An online master's degree program will provide the administrative, business management, and acumen students need to succeed in the sports management market.
What Can You Do With an Online Master's Degree in Sports Management?
Sports management graduates have a broad range of career options as they lead the marketing and financial efforts of sports organizations. Master's degree holders can earn competitive salaries when they work as development specialists, athletic directors, and contract negotiation managers. Many graduates work as sports marketing managers, facilities directors, or sports data analysts. Others move into related fields, such as corporate management, marketing, and public relations.
Career and Salary Information
Sports management jobs provide varied amounts of compensation, some of which are above average. The U.S. Bureau of Labor Statistics shows that the annual mean wage across all occupations in the United States was $61,900 in 2021. According to payscale.com, professionals who hold a master's degree in sports management earn an average base salary of $58,000 per year.
| Career | Salary |
| --- | --- |
| Salary Cap Analyst | $68,058 |
| Sports Agent | $51,155 |
| Athletic Director | $65,025 |
| Assistant Athletic Director | $56,222 |
| Sports Marketing Manager | $70,998 |
These popular sports management jobs are described below.
Salary Cap Analyst
The average salary for a salary cap analyst is $68,058 per year. Salary cap analysts assess the qualities of free agent or extension-eligible players, apply statistical analysis to identify similar players, and determine fair market values for those players. They also study and analyze team contract trends, free agency trends, past draft performance, and statistical performance as they make future cap projections.
Sports Agent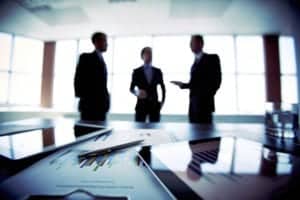 Sports agents earn an average salary of $51,155 per year. They work to keep athletes well-regarded, well-compensated, and happy. They also advise clients on upholding their public image while signing lucrative endorsement deals and contracts. Sports agents help athletes handle the press and say the right things to the media while ensuring that they are appropriately compensated for their talent and experience. Most sports agents work for large companies and hold a bachelor's or master's degree in sports management or a related field, plus training in law and finance. Candidates who are experienced athletes and skilled at negotiating contracts are often preferred by the employers and athletes they represent.
Athletic Director
Athletic directors earn an average salary of $65,025 per year. They generally distribute funds and coordinate athletic activities at schools, colleges, or clubs. They create reports on allocating and forecasting budgets and develop fundraising and promotional campaigns and strategies. They also manage special event planning and coordinate with vendors and other employees. Athletic directors divide their time between the office and the field to oversee operations. As leaders, they recruit, hire, supervise employees, create schedules, and ensure compliance with internal policies.
Assistant Athletic Director
The average assistant athletic director's salary is $56,222 per year. These professionals help athletic directors coordinate sporting events and game-day operations such as crowd control, ticket sales, filming, and promotional activity. They serve as a liaison to other athletic facilities, represent the organization on game day, fielding questions from athletes, coaches, and other members of their own or visiting organizations. Assistant athletic directors purchase, store, and distribute uniforms and sports equipment. They also train and delegate work to staff and volunteers.
Sports Marketing Manager
Sports marketing managers earn an average salary of $70,998 per year. They work for an athletic organization's in-house marketing department in an office or meet with vendors and partners offsite. Sports marketing managers develop branding, advertising, and publicity for teams. They also create promotional campaigns to market their events, teams, and players in order to generate revenue. Sports marketing managers engage in market research to gain insight into consumer demand, negotiate contracts, and develop, review, and advise on marketing plans and campaigns. They often work with content creators to generate digital, radio, television, print, and billboard advertising.
What Will I Learn in an Online Master's in Sports Management Degree Program?
Online sports management master's degrees offer coursework in marketing strategy, business management, sports administration, and sports marketing. Students will learn about the role of public relations, promotions, and sponsorship in developing a strong athletic organization. Students will also most likely take coursework in data analysis and communication theory.
Specializations in Sports Management Master's Degree Programs
Many online Master's in Sports Management degrees include specializations that allow students to focus on a particular area of interest.
Coaching and Athletic Administration
Students who specialize in coaching and athletic administration study high school and undergraduate-level coaching and athletic administration in depth. Candidates focus on developing their communication and leadership skills as administrators. Coursework often includes topics in sports ethics, coaching theory, sports governance, and strategic sports management. Graduates find work as athletic event planners, coaches, development administrators, and sports management professionals.
Sports Administration
A specialization in sports administration prepares students to gain the leadership and management skills that are needed to develop and run athletic organizations. Students learn vital skills that will contribute to their success as sports administrators. Coursework includes topics in economic and financial sports management, sports development, sales, running sports events, and facility management. Graduates frequently pursue careers as athletics marketers, public relations specialists, development administrators, sports broadcasters, and sports management information professionals.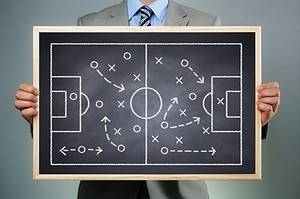 Sports Management Master's Degree Program Coursework
We have listed several coursework options below to help you become familiar with a graduate sports management curriculum.
Sports Finance and Economics
Students who take this course will evaluate and analyze economic, financial, and investment issues in the sports industry to build skills related to financial statement analysis, financial decision-making, and critical assessment of economic impacts. They will consider sports business cycles and the roles of teams, players, management, venues, and consumers in local, regional, and global contexts. Candidates will also explore advanced concepts such as the time value of money that are essential to financial literacy in sports-related businesses.
Sports Analytics
This course deals with applying quantitative methods to measure performance and make data-driven decisions to help an organization gain a competitive advantage.
Sports Communication Theory and Practice
Students will explore media and sports communication theories in the context of mass media and the sports industry. They will also examine and relate particular ideas, activities, and behaviors to sports communication in the collegiate and professional realms.
Strategic Sport Marketing
This course helps students understand how marketing and sponsorship concepts can be used to develop effective marketing strategies for a variety of contemporary sport industry contexts.
Sports Law and Ethical Leadership
Sports Law and Ethical Leadership explores the relationship of the U.S. legal system to professional, amateur, and Olympic sports. Students will discuss topics including contracts, tort liability, the right of publicity, intellectual property rights, antitrust law. Students also explore topics in labor relations and collective bargaining agreements, regulation, and anti-discrimination legislation.
Foundations of Global Sport
This course shines a light on the history and cultural significance of sports worldwide. Students will study economic, social, and business aspects of the sports industry. They will also learn to apply analytical techniques and consider or develop models in a variety of sports business scenarios.
Digital Sports Media and Marketing
Digital marketing and media play an essential role in generating sports business. Sports marketing, public relations, sponsorship, and events are fully intertwined with organized athletic activity. Students will discuss the historical context and latest trends in sports marketing while becoming more knowledgeable about current best practices and issues of the day.
The Science of Fandom
The Science of Fandom delivers an in-depth study of the sports fan as a consumer subtype with unique attitudes, affinities, and responses to their team's performance that shape their relationship to services and products in the sports service industry. Topics include the psychology and neuroscience of fandom, fan behaviors, and theories of social group dynamics as they relate to sports economics and consumer offerings. Students will apply this knowledge toward developing a consumer product for a sports team.
The Business of Professional Sports
Professional sports comprise a complex, multibillion-dollar industry. Students will examine the business models and structures that impact contemporary sports management and analyze issues and challenges related to acquiring assets, managing facilities, and procurement. Topics include efficient and effective business decision-making, strategic planning, artificial scarcity, crisis management, and the impact of labor relations and economic conditions on franchise operations.
Applied Sports Business Intelligence
The foundation of sports business activity is market research. This course teaches students how to measure the effectiveness of a decision, collect and review the information needed to identify market segments and consumer behavior, and understand cost-efficient marketing. Topics include efficacy in advertising, marketing campaign ROI, forecasting, cluster analysis for segmentation, and business strategy.
Planning and Development of Major Sporting Events
In this class, students will explore the challenges of developing, planning, and executing successful major sporting events in a global environment. Topics include selecting and evaluating sites, forecasting demand in specific markets, integrated infrastructure development, funding and revenue sources, organizational development, budgeting, risk management, and security.
What are Admissions Requirements for Online Master's Degrees in Sports Management?
Applicants to online master's degree programs in sports management typically need a bachelor's degree from an accredited university or college and a minimum 3.0 GPA. Some programs also require GMAT or GRE scores, a statement of intent, and letters of recommendation. Many online master's degree programs are designed for adults with work experience and alternative credentials. Prospective students should ask schools about receiving credit for acquired knowledge.
What Accreditation Should Students Look for in an Online Master's in Sports Management?
Students considering an online sports management degree should consider each prospective school's accreditation status. Domestic institutions of higher education are accredited by the U.S. Department of Education-recognized agencies that thoroughly review a school's student services and educational programs. These agencies evaluate and assess the ability to provide an education that meets predetermined quality standards. Accreditation can impact federal financial aid eligibility and the legitimacy of course credits and credentials, so applicants should select from highly accredited programs to ensure access to their career of choice.
Regionally accredited universities and colleges uphold equivalent quality standards that are well-regarded by employers and professional associations.
As a complement to regional accreditation, most high-quality sports management master's degree programs will receive reputable management or business school accreditation from: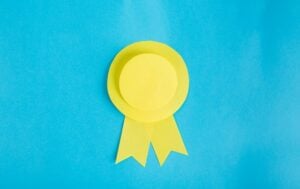 The Accreditation Council for Business Schools and Programs (ACBSP),
The Association to Advance Collegiate Schools of Business (AACSB), or
The Commission on Sport Management Accreditation (COSMA).
ACBSP
ACBSP member institutions are committed to serving students, higher education, and industry by upholding and maintaining quality standards in baccalaureate and graduate-level business schools. Each program engages in a self-evaluation and assessment process, including on-site visitation.
AACSB
AACSB accreditation is the best-known and longest-standing form of specialized academic business school accreditation. The organization encourages institutions to take responsibility for improving instructional excellence and intellectual advancement within their degree-granting programs. It also promotes the strategic management and success of student learning outcomes.
COSMA
COSMA accreditation recognizes and promotes the highest standard of sport management education in colleges and universities worldwide. COSMA-accredited baccalaureate, master's, and doctoral-level programs possess an independent verification of quality that benefits students, employers, and the public. The organization's developmental approach to accreditation encourages ongoing improvements to sport management education.
How Much Does an Online Master's in Sports Management Cost?
In the United States, the total average cost of a two-year master's degree at a public institution is $54,718, while a similar degree from a nonprofit private institution may cost an average of $72,572. Online sports management degree costs typically range from $380 to $600 per credit. Most students who pursue online master's degrees in sports management should expect their total tuition costs to be between $14,000 and $22,000. The cost of an online sports management degree may depend on state residency, although many schools charge flat tuition rates for online programs. Online students may also have to pay technology fees.
Financial Aid and Scholarships
Qualified applicants to online master's in sports management degree programs can seek financial aid to mitigate expenses and open the door to additional educational opportunities. Many students apply for grants, scholarships, and loans while they pursue their degrees. State and federal grants and loans may be accessed by submitting the Free Application for Federal Student Aid (FAFSA) form.
Clubs, industry associations, corporations, philanthropic organizations, and business schools often provide grants and awards that can partially or fully fund your education. There are many resources to find scholarships, such as scholarships.com. Speaking to admissions counselors or the financial aid department at your prospective university can also lead you in the right direction.
Are There Affordable Online Master's in Sports Management Degree Programs?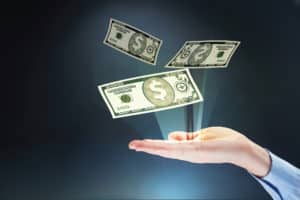 Yes! There are many state schools and public universities that offer online Master's in Sports Management degrees at an affordable price point. Looking for cost-effective options will minimize your tuition expenses while ensuring a good return on investment. Financial aid can also reduce your total costs. Any legitimate online degree program will enhance your abilities and provide credentials that will facilitate your success. Students should make sure the program they choose is cost-effective and necessary for advancement. When deciding to attend a program, consider how its academic resources, career services, reputation, networking opportunities, and extracurricular offerings will help you achieve your professional goals.
How Long Does It Take to Get an Online Master's in Sports Management?
Most candidates can complete their online master's degree in sports management in one or two years. Most of these master's degree programs require students to complete 36 credit hours. Full-time students usually complete their degrees in two years or less, while part-time students may take longer. Generally, schools require students to complete their degree requirements within six years.
Is Getting an Online Master's Degree in Sports Management Worth It?
An online master's degree in sports management can provide access to careers in the sports industry, including high-paying marketing, management, and leadership jobs. Many students will be able to continue working as they study, and some can complete their degree requirements in a relatively short amount of time. Online master's degrees in sports management are worthwhile when they provide the education, resources, and access students need to succeed.
The Best Schools Offering Online Master's Degrees in Sports Management
Here is our list of the top online Master's in Sports Management programs. These degrees are online, accredited, and housed in top business schools. The programs are displayed in alphabetical order.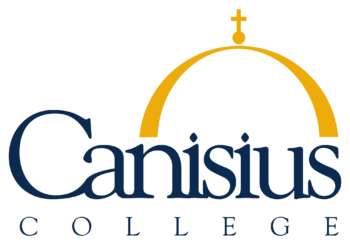 The MSCHE-accredited Richard J. Wehle School of Business at Canisius College offers a Master's in Sports Administration online degree program that prepares students for management roles in the private and public sectors. Candidates learn to manage intercollegiate athletic organizations, amateur and professional sports teams, sports-marketing firms, special events, and facilities effectively. The sports administration track also includes a core curriculum of business management, economics, accounting, and statistics courses that are offered in the college's AACSB-accredited MBA program. Course titles include:
Leadership in Sport,
Strategic Sport Marketing,
Risk Management and Contract Negotiation,
Rule Compliance in Intercollegiate Athletics,
Managing Sport Facilities,
Sports Finance and Business,
Financial Accounting, and
Managerial Economics.
Accreditation
AACSB, Middle States Commission on Higher Education
The AACSB and MSCHE-accredited Delaware State University College of Business offers a Master of Science in Sports Administration degree that prepares students for advanced administrative roles within sports, fitness, and recreational organizations. Candidates learn to manage and lead sport and/or sport-related organizations in dynamic and evolving economic and social conditions. This accelerated, flexible MSA program accommodates the career aspirations of students with diverse backgrounds, interests, and experiences. Many graduates undertake careers in intercollegiate athletics administration, professional sports, community recreational programs, facilities management, and fitness marketing, while others develop their own sport-related businesses. Course titles include:
Financial Aspects of Sport,
Sports Management,
Sport in Society,
Sports Marketing,
Sports Facilities Design and Management, and
Legal Issues in Sport.
Accreditation
AACSB, Middle States Commission on Higher Education


The AACSB and MSSCHE-accredited LeBow College of Business at Drexel University offers a flexible online Master of Science in Sports Business degree that prepares students for college or professional sports careers. Students will gain insights into major league sports team franchises and international sports organizations as they prepare for leadership and business management roles in sports marketing firms, agencies, and other sports organizations.
The curriculum covers sports media, marketing, event management, law, economics, and finance. Students will apply economic analysis to study sports markets and league organizations. They will learn to plan, design, and evaluate sports programs as they explore the roles of human resources, policy development, and legal standards in the sports industry. Candidates may minor in business analytics or athletic administration or work towards a dual degree, such as an M.S. in Business Analytics/M.S. in Sports Business or an MBA/MS in Sports Business.
Accreditation
AACSB, Middle States Commission on Higher Education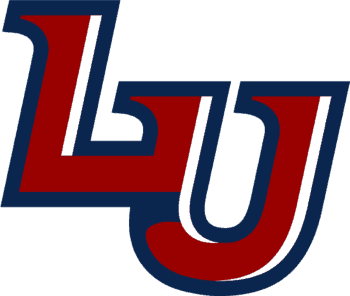 The School of Business at the ACBSP and SACSC-accredited Liberty University offers two-year online Master's in Sport Management degrees that prepare students to lead athletes and engage with sports fans on and off the field. Students may specialize in Coaching and Athletic Administration, Outdoor Adventure Sports, or Sports Administration. Courses include:
Ethics in Sport,
Advanced Coaching Theory,
Strategic Sport Management,
Sports Governance,
Sports Marketing and Public Relations,
Foundations of Outdoor Adventure Sports,
Outdoor Adventure Programming,
Economic and Financial Management of Sports,
Sports Event and Facility Management,
Sports Development and Sales, and
Management and Leadership in Sport Organizations.
Accreditation
ACBSP, Southern Association of Colleges and Schools, Commission on Colleges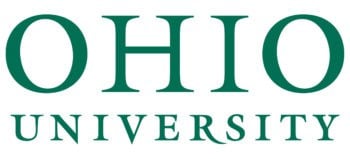 The AACSB and HLC-accredited College of Business at Ohio University offers affordable, 20-month COSMA-accredited online Master of Science in Athletic Administration and Professional Master of Sports Administration degrees to qualified candidates. These programs are designed for athletic professionals who wish to transition from teaching or coaching into roles as middle and high school athletic directors. Candidates learn how to lead interscholastic athletic departments, develop programming, and become capable administrators. The MAA degree track exists in partnership with the National Interscholastic Athletic Administrators Association (NIAAA). Graduates may pursue registered athletic administrator certification and earn certified athletic administrator (CAA) and certified master athletic administrator (CMAA) credentials. Course titles include
Foundations of Interscholastic Athletic Administration,
Marketing in Interscholastic Athletics,
Facility and Event Management,
Governance and Strategic Planning,
Marketing,
Event Management, and
Financial Administration.
Accreditation
AACSB, Higher Learning Commission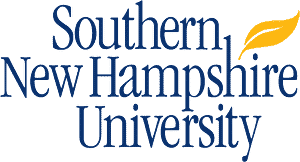 Southern New Hampshire University's School of Business offers an online Master of Science (M.S.) in Sport Management that provides students with business administration and leadership skills that are needed in the sports industry. Candidates complete coursework in finance, media studies, leadership theory, and global sports. Topics include the business of sports, sports management, sports marketing, sport finance, business foundations, and sports law. Students may also take classes in accounting, information technology, and economics. The curriculum will help students develop strong communication, analytical, organizational, and critical thinking skills.
Many students complete internships with NBA, NFL, and NHL teams that help prepare them for the real world. This flexible ACBSP and NECHE-accredited program can be completed in as little as 15 months or at the student's own pace.
Accreditation
ACBSP, New England Commission of Higher Education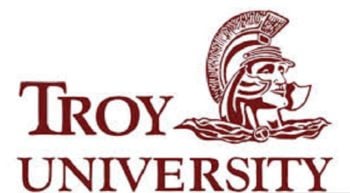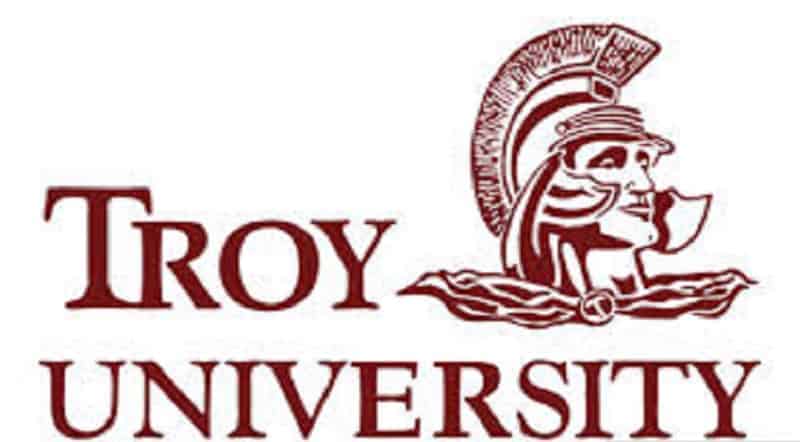 The Sorrell College of Business at Troy University offers an online AACSB and SACSCOC-accredited Master of Science in Sport Management degree that prepares students for leadership roles in a diverse and evolving sports industry. This 36-hour, COSMA-accredited graduate program helps students develop the analytical, critical thinking, and oral and written communication skills they need to assess and resolve organizational challenges. Course titles include:
Foundations of Sport and Fitness Management,
Statistical Analysis and Interpretation,
Sport and the Law,
Risk Management in Sport,
Organizational Behavior and Leadership in Sport,
Sports Finance,
Applied Sports Analytics,
Current Issues in Sport Management, and
Sports Facility and Event Management.
The growth of the sports industry has increased demand for individuals with advanced sport management degrees. Many Troy University Sport Management graduates currently work in the NFL, NBA, and Division I athletics departments.
Accreditation
AACSB, Southern Association of Colleges and Schools, Commission on Colleges

The College of Business and Economic Development at the University of Southern Mississippi offers an AACSB and SACSCOC-accredited one-to three-year online Sports Management MS degree. The program prepares candidates for successful careers in everything from interscholastic or intercollegiate athletic administration and coaching to business management and sports event security management. The sports event security management track equips sports and special events managers to create and maintain a safe, secure sports environment. Students have the opportunity to apply classroom theory while gaining practical experience in the field of sports management. Course titles include:
Policy and Governance in Sport,
Financial Management in Sport,
Socio-Ethical Issues in Sport,
Sports Venue and Event Management Trends, and
Sports Marketing and Public Relations.
Accreditation
AACSB, Southern Association of Colleges and Schools, Commission on Colleges
The AACSB and SACSCOC-accredited Virginia Commonwealth University School of Business offers a structured online Masters of Sports Leadership graduate program that prepares students to manage a wide range of sports programs. Graduates who enroll in this 36-credit hour program are trained to develop professional and amateur athletes and address issues in sports leadership. As they complete their coursework, they develop valuable interpersonal, professional, and leadership skills that will prepare them to work in the sports industry. Course titles include:
Research and Analytics in Sport,
Team Dynamics in Sport,
Sports Business,
Marketing of Sport,
Leadership Models in Sport,
Sport and Entertainment Event Development,
Sport Consumer Behavior,
Sport and the Environment,
Foundations of Coaching,
Sports Media and Communications,
Sports Psychology,
Sports Law,
NCAA Coaching,
Facilities and Event Development, and
Global Sports Issues.
Accreditation
AACSB, Southern Association of Colleges and Schools, Commission on Colleges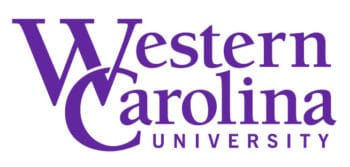 Western Carolina University offers a flexible, one-or two-year, fully online Master of Science in Sport Management degree program that includes a certificate in project management. The AACSB and SACSCOC-accredited College of Business gives students instruction in the business of sports, program administration, personnel and organizational management, and project planning. Courses include:
Critical Issues in Sports,
Sports Administration and Governance,
Sports Marketing,
Economics and Financial Aspects of Sports,
Project Manager and People Skills,
Managing Project Teams, and
Strategic Sport Communication.
Accreditation
AACSB, Southern Association of Colleges and Schools, Commission on Colleges
Getting Your Online Master's in Sports Management
Many online master's degree programs in sports management are designed to accommodate the schedules of working professionals. Enrolling in an online degree program will require you to commit time and money toward earning your credentials, so think carefully about the resources you will need to successfully complete your degree. Consider any financial aid packages, academic and career support, and other offerings before you choose a program.
Online Master's Degrees in Sports Management Can Lead to Exciting Career Opportunities
Sports management careers can be rewarding for people who love sports culture, athletics, camaraderie, and the thrill of a good game. A well-respected online master's degree in sports management can open doors to careers all over the world. Whether you choose to serve a basketball team in your small town or work in Major League Sports, investing in a sports management degree will pay personal and financial dividends for years to come.
Related Resources:
Best Online Master's in Management
Best Online Master's in Sports Medicine
Best Degrees for Sports Agents