In the digital age, pursuing higher education has undergone a significant transformation, with online degree programs gaining immense popularity and recognition. Among the vast array of disciplines available for remote learning, economics has emerged as a promising field that seamlessly adapts to the virtual classroom environment. Online economics degrees allow students to delve into the intricate world of markets, finance, and economic analysis while enjoying the flexibility of studying from anywhere at their own pace.
An online economics degree can open doors to exciting and lucrative career opportunities, including roles as actuaries, financial analysts, market research analysts, and operations research analysts. According to Forbes, economics majors earn over $20,000 more than typical college graduates right out of school. The field also has strong job growth projections, making this degree a smart investment in your future.
When pursuing your economics degree online, you don't have to settle for a second-rate school no one's heard of. Many reputable universities that are household names offer the opportunity to earn an economics degree 100% online. Some of these schools offer accelerated courses, summer sessions, and economics concentrations tailored to various specific interests and goals.
With our guide, you can start down the path to an online economics degree in no time.
Specializations for Online Economics Degree Programs
With an online economics degree, you can tailor your studies to perfectly align with your unique interests and goals.
Some possible specializations include:
Globalization
Economic development
Inequality and sustainability
Law and economics
Health care administration
Analytics and market research
Public-sector and non-profit work
When choosing a specialization, consider your passions and the type of work you'd like to do in the future. Research the job market and potential earnings for each specialization to make an informed decision. You may also want to consult with academic advisors or professionals to determine which specialization best aligns with your goals.
Your online economics degree is an investment in your future, with endless possibilities. By choosing a specialization that genuinely resonates with your passions and aspirations, you will set yourself on the path to a rewarding and prosperous career.
Career and Salary Information
An economics degree can open doors to various career opportunities with competitive salaries. With a strong foundation in economics, you can pursue jobs in various industries, such as finance, government, and consulting. Here are some specific career paths you can pursue with an online bachelor's degree in economics, and their median annual salaries:
Remember that your salary will depend on several factors, including your location, years of experience, job performance, and the industry you work in. As you acquire experience and refine your skills, you may find even more lucrative opportunities in economics.
Curriculum and Courses
As an economics major, you'll study the world of money and markets, learning how they work and how they shape our world. You'll start by building a solid foundation in microeconomics, macroeconomics, and calculus, which will help you understand more advanced topics later. Some additional vital courses you'll need to take include statistics, econometrics, and economic theories.
Most online degree programs offer the same core courses in economics. However, it is crucial to note that course availability can vary across different schools based on your chosen specialty. Therefore, it is imperative to thoroughly research and investigate any program you are considering to ensure that it offers the necessary classes required for your academic pursuit.
Microeconomics
Microeconomics is the study of individual decision-making and behavior within an economy. It deals with the choices we make to manage the scarce resources available to us. Macroeconomists study how individuals, buyers, sellers, and business owners make decisions and coordinate with each other to create supply and demand for resources.
Macroeconomics
Macroeconomics studies the behavior of an entire economy, including markets, businesses, consumers, and governments. It examines economy-wide phenomena such as inflation, price levels, economic growth rate, national income, gross domestic product (GDP), and changes in unemployment. Unlike microeconomics, which studies how individual economic actors make decisions, macroeconomics concerns itself with the aggregate outcomes of those decisions.
Calculus
Calculus is a type of math that helps you understand how things change. It has two parts: differential Calculus and Integral Calculus. Differential calculus is about how things change quickly, like how fast a car goes. Integral calculus is about how things change over time, like how much water is in a tank. Calculus is used frequently in higher-level economics courses.
Statistics and Econometrics
Econometrics is a way to use math and statistics to test economic theories and make predictions. It helps you understand how the economy works and how to make good decisions. You'll learn how to analyze data, test theories, and make predictions.
Economic Theory
The study of economic theory delves into how individuals and societies utilize limited resources to fulfill their desires and needs. Economists employ models, graphs, and mathematical formulas to simplify and forecast human behavior. For economics majors, comprehending economic theory holds significant importance as it provides a deep understanding of how the economy functions and equips individuals with the ability to make well-informed decisions regarding resource allocation.
Admissions Requirements for Online Economics Degree Programs
To get accepted to an online degree program in economics, you must have a high school diploma or equivalent. Some programs may require additional material, such as teacher or professional recommendations and work experience. Not all schools require standardized test scores like the SAT or ACT.
It's critical to check the admission requirements for each program you are interested in to ensure you meet the criteria. For example, one school might only require you to have a 2.0 or above cumulative GPA to get accepted, while another may require a higher GPA, such as a 3.0.
You'll need to gather several pieces of documentation before applying for an online degree in economics. These include:
Your high school transcripts
Your resume or CV
Admissions essay or statement of intent
Academic or professional recommendations
Accreditation
When considering​​ an online degree​​ program in economics​​, it's crucial​​ to ensure that​​ the program is​​ accredited and​​ that the accrediting body is​​ reputable. Accred​​itation is a mark​​ of quality, demonstrating​​ that the program​​ meets specific​​ academic standards​​. As a candidate​​, you should always​​ verify the accreditation​​ status of any​​ program you're considering​​.​
Regional accreditation, deemed the most esteemed and universally acknowledged form, entails rigorous evaluation by a designated regional agency for educational institutions.
To verify the​​ accreditation​​ status of a degree, visit​​ the Council for​​ Higher Education​​ Accreditation (​​CHEA) website​​ or the Department​​ of Education​​'s Database of​​ Accredited Post​​secondary Institutions​​ and Programs​​. These resources​​ provide reliable​​ information on​​ accredited institutions​​ and programs​​.​
Earning a degree​​ from a nonaccredited school​​ or one accredited​​ by a disreputable body​​ can have serious​​ consequences​​. Not only is​​ such a degree​​ essentially worthless​​, but it may also​​ signal to potential​​ employers that​​ you don't take​​ your education​​ seriously. This​​ could negatively​​ impact your job​​ prospects and​​ career growth​​.
Financial Aid & Scholarships
If you're considering an online degree in economics, financial aid, and scholarships can help make it more affordable. Most programs offer merit-based scholarships and need-based financial aid, covering tuition, fees, and other expenses. You'll need to complete the Free Application for Federal Student Aid (FAFSA) to apply for federal financial aid.
In addition, actively seeking scholarships and grants from external organizations is beneficial. These opportunities can be explored online or by contacting professional associations, community groups, and other relevant sources. It is essential to carefully review the application requirements and adhere to all specified deadlines for maximum consideration.
What Can You Do With an Online Economics Degree?
With an undergraduate degree in economics, you have many career options available. Many students opt to advance their education with graduate school, pursuing a master's degree or even a Ph.D. in economics. This can lead to careers in academia, research, or policy-making.
If you prefer to enter the workforce right away, there are many career paths you can follow. You could become an investment analyst, using your knowledge of economics to analyze financial data and make investment recommendations. You could also become an economist, working for a privately owned company or a government agency to analyze economic trends and make forecasts.
Other career options include becoming an accountant, working in finance, or pursuing a career in consulting. The possibilities are endless.
How Much Does an Online Economics Degree Cost?
The expense of an online bachelor's degree in economics may differ depending on your chosen program. According to U.S. News, the average cost per credit hour ranges from $290 to $600, meaning the total sticker price to complete your degree could range from $35,000 to $70,000.
However, it's important to remember that financial aid and scholarships are usually available to help offset this cost. So, while the cost of an online bachelor's degree in economics may seem high, there are ways to make it more affordable. Engaging in thorough research and considering all pertinent factors is crucial before deciding on an online economics degree program.
How Long Does it Take to Get an Online Economics Degree?
Getting an online bachelor's degree in economics takes around four years, but some accelerated degree completion programs can have a degree in your hand in as few as 24 months. To complete the requirements for an online bachelor's degree in economics, colleges usually mandate a minimum of 120 credits of comprehensive study at the post-secondary level, encompassing general electives as well as major-specific courses. An appealing aspect of online programs is their flexibility, enabling you to pursue your degree while simultaneously maintaining your current employment.
Are There Affordable Online Economics Degree Programs?
Many universities offer online economics degree programs that are designed to be flexible and affordable. These programs allow students to pursue a high-quality education in economics without the financial burden of traditional on-campus programs.
Online education brings several advantages, including cost savings in areas like commuting, housing, and textbooks. Furthermore, numerous online programs provide financial aid options, such as scholarships and grants, to assist students in reducing the burden of tuition expenses.
When researching and comparing different online economics degree programs, it is critical to consider the overall cost and value. Look for programs that offer competitive tuition rates, transparent fee structures, and a range of financial assistance options.
It's also worth noting that some universities offer in-state tuition rates for online students, regardless of their location, which can further contribute to affordability.
By carefully evaluating the cost, financial aid options, and value of different online economics degree programs, you can absolutely find an affordable option that meets your educational and financial goals.
Is getting an Online Economics Degree Worth it?
Pursuing an online economics degree is a wonderful idea if you are interested in business, economics, or related fields. Jobs in this market will grow at the economy's rate or better. Furthermore, the projected return on investment is high. Most careers you can pursue with an economics degree pay well above the national average. All things considered, getting an online economics degree is worth the time, energy, and financial investment.
10 of the Best Schools Offering Online Economics Degrees
Choosing a school to pursue an online degree in economics can be difficult. Dozens of programs can help you achieve your goals and pursue the career of your dreams. It can be mind-boggling to choose from so many options. However, we've whittled the list down to ten schools that all provide a prestigious degree at a great value. Below we'll profile each of these schools. These schools offer a range of tuition costs and many offer concentrations in different areas of economics. With so many fantastic options, you're sure to find the perfect program for you. Regionally accredited, these schools are presented in alphabetical order.
Colorado State University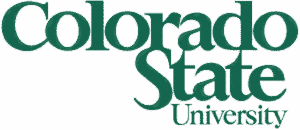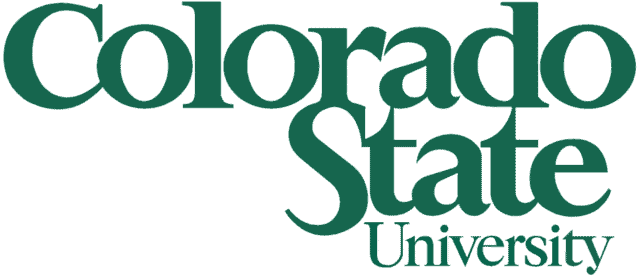 The online bachelor's degree program in economics at Colorado State lets you learn from the same experienced faculty who teach on campus. As an online student at CSU, you can do academic studies while maintaining your career, family, and personal obligations.
You'll take core courses in data science, public policy, and research and the standard math and finance classes that underpin an economics degree. The program offers various schedules and start dates, including an accelerated option to complete your degree in 3 to 3.5 years.
The program also offers access to part-time undergraduate research internships to work with faculty on real-world projects, further developing your skills and preparing you for various career paths or graduate studies. The HLC of the North Central Association regionally accredits it.
Florida International University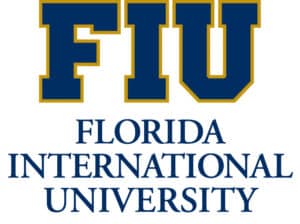 FIU's online bachelor's degree program in Economics is crafted to provide students with a comprehensive understanding of economic principles and their applications in the real world.
Admission requres a high school diploma along with an official transcript. SAT or ACT scores are optional but will be considered if submitted. Because the program format is entirely online, you can complete coursework at your own pace, typically finishing your degree in three to four years of full-time study.
The program is regionally accredited by the SACSCOC. Graduates of the program have worked in banking, government jobs, consulting, financial firms, law schools, business schools, and Ph.D. programs.
Oregon State University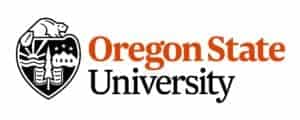 OSU's online bachelor's degree program in economics is created to prepare you for a host of careers in the fields of finance and economics. The program is regionally accredited by the NWCCU.
To be admitted, you must have a diploma from high school or equivalent, and you must meet the university's general admission requirements. The program is delivered online through Oregon State Ecampus, which provides a centralized portal to view lectures, interact with classmates and professors, take exams, download supplemental course materials, receive grades, and more.
The economics program offers unique courses and degree paths, including General Economics, Law, Economics and Policy, Managerial Economics, and Mathematical Economics.
Penn State World Campus

The online BS in Economics degree program at Penn State can help you pursue graduate studies in economics or business or start a lucrative career immediately after undergrad.
The program is regionally accredited by the MSCHE and requires a minimum of 120 credits for completion. Admissions requirements include a high school diploma or equivalent, official transcripts, and SAT or ACT scores (which can be waived if you meet specific other admissions requirements).
While the degree is entirely delivered online, you will have equal access to the faculty and resources available to students studying on campus at State College.
San Diego State University
he online Bachelor of Arts in Economics degree program at SDSU is specifically designed to offer you a comprehensive understanding of economics within the context of the liberal arts. It aims to provide you with a solid foundation in the field.
You must complete at least 60 transferable semester units with a minimum GPA of 2.4 to be admitted. The program requires a total of 120 units, including 45 upper-division units. Some courses offered include Microeconomic Theory, Macroeconomic Theory, and Econometrics. The program is suited for busy individuals, and you can progress at your own pace.
University of Maine

This 100% online Bachelor of Arts in Economics program helps you develop critical thinking skills and a foundation in economic theory, helping you pursue a career in economics, business, or other fields like law, public administration, and public policy.
This program has no hard-and-fast minimum admission requirements. The admission decision is based on a variety of factors, including your high school transcripts, SAT or ACT scores, and personal essay.
One unique aspect of the University of Maine's online degree program is the requirement to have a minor or a double major. However, the total number of credit hours needed to graduate are in line with other schools, so this requirement won't add to the time it takes to receive your degree.
The University of Maine's School of Economics is regionally accredited by the NECHE.
University of Massachusetts-Dartmouth

Applicants for the online economics degree program at the University of Massachusetts Dartmouth, applicants must have completed a certain number of college credits and maintain a minimum GPA of 2.0. Graduation from the program entails earning a total of 120 credits, with the opportunity to transfer up to 75 credit hours from a regionally accredited institution.
Regionally accredited by the NECHE, this program applies economic theory and empirical analysis to tackle real-world challenges. The curriculum encompasses a wide range of courses, including microeconomics and macroeconomics, statistics, and econometrics. Students can also choose from environmental economics, international trade, and public finance electives.
UMass Dartmouth's online bachelor's degree program in economics is noted for its affordability. If your budget is tight, this program is a good one to consider. The program also offers one-on-one personal advising from enrollment through graduation.
University of Utah
This economics program has a unique format that allows you to take online courses alongside campus-based courses, giving you the freedom to complete your degree at your own pace. You can also study 100% online, with no in-person classes required. But even if you choose this option, you'll still be learning from the same high-quality faculty members who teach on-campus courses. Indeed, there's no distinction on your diploma that you completed courses online.
Throughout the program, you'll take core courses in economics, such as microeconomic theory and policy. You can also adjust your degree to your interests by choosing from various focus areas, electives, and allied credits. Some courses cover topics like globalization, economic development, inequality, sustainability, and law.
The University of Utah's online bachelor's degree program in economics is accredited by the Northwest Commission on Colleges and Universities (NWCCU).
University of Wisconsin – Whitewater


UW – Whitewater offers an online Bachelor's degree program in Economics that the Higher Learning Commission accredits. Admission requires you must have a high school diploma or equivalent and meet the university's general admission requirements.
The program format is entirely online, allowing you the ability to complete classes at your own pace. The tuition rate for the 2023-24 academic year is $395 per credit. That is a great value for the quality of education you'll receive and should result in a high return on investment.
In addition to a solid core curriculum in both economics and the liberal arts, the degree also provides opportunities to participate in research projects and internships. Such an approach will help you gain valuable experience that strengthens your resume.
Utah State University

The online bachelor's degree program in economics at Utah State University provides four emphasis options: economic theory, managerial economics, prelaw economics, and international economics and trade. The experienced faculty will help you understand how abstract economic concepts are applied in real-world settings.
o apply for this program, you must submit your high school transcript, while the SAT or ACT is optional. To graduate, you must earn at least a 2.5 GPA in your major courses in a 2.0 GPA overall.
This flexible program allows you to earn your degree 100% online, you'll take courses that include Introduction to Economic Institutions and History and Principles of Economics and courses specific to your chosen emphasis.
The online economics bachelor's degree program at USU is offered through the Jon M. Huntsman School of Business, which AACSB International accredits.
Getting your Online Economics Degree
When considering an online degree program in economics, research the options available. Look for schools that are regionally accredited and have a good reputation. Check the curriculum to ensure it covers the topics you are interested in and aligns with your career goals. Look for reviews from current and former students to understand the program and whether it is a good fit for you. With a bit of work, you can find a program that meets your needs and sets you up for success.
Once enrolled in an online economics degree program, stick to a schedule and be diligent with your coursework. Online programs require self-discipline and time-management skills. Create a schedule that works for you and stick to it. Set aside time each day to work on your coursework and avoid procrastination. By being diligent with your coursework, you can make the most of the opportunity and ensure that you are prepared for a successful career in economics.
Academic advisors in your program and the career services office can help you get your career off to a good start when you graduate. They can guide job search strategies, resume writing, and interview skills. They can also connect you with alums and other professionals in your field. Best of luck exploring this exciting career path!
Related Resources