The field of human resources is constantly evolving. Best practices and technology advancements make it imperative for HR professionals to stay up to date on current events and policies. Human resources professionals must have relevant tactics for hiring top candidates and keeping them happy. The following free resources for human resources specialists help those in this high-demand industry improve their analytical thinking skills, communication abilities, recruiting techniques, workplace policies, and more. From podcasts to free courses, there are many free resources available to those in the HR industry.
The Bureau of Labor and Statistics shows a 7% growth in the demand for human resource professionals over the next ten years. This projection is likely to be seen the most in professional, technical services, and scientific industries. The rules and regulations for workers vary significantly by industry. Because of this, human resources specialists must be adaptable and learn the best practices for their industry.
Human resources specialists are often the first connection that prospective employees have with a company. Exceptional verbal and written communications are vital to success in HR positions. Additionally, many in this field may find themselves working with others to diffuse conflicts or resolve misunderstandings. The ability to stay calm, communicate, and use critical thinking skills to solve complex problems is a definite advantage. This list of best free resources will help specialists develop these skills and learn from the best in the industry.
#WorkTrends Podcast
Meghan M. Biro hosts the #WorkTrends Podcast. One of the best free resources for human resources specialists is to hear from those in the field. This Twitter Chat and HR podcast is an excellent place to hear from leading industry experts, HR tech vendors and practitioners, and stay up to date on human resources news.
The #worktrends podcast is available on most leading podcast platforms such as iTunes, Stitcher, Spotify, or Google Podcasts. You can also watch live on Twitter every Wednesday at 1:30 PM Eastern. Most episodes are less than 30 minutes long, making them easy to listen to as you commute. Recent episodes have included relevant topics such as Strategic Learning: Upskill, Reskill, and Retrain, The Power of AI-Driven Collaboration, The Power of Workplace Gratitude, and Sexual Harassment in Virtual Workplaces. According to reviews, listeners give this podcast 4.5 stars and find that it provides many actionable steps for HR professionals to improve their professional skills and workplace experience. It is also noted for a diverse guest list and timely topics.
Conflict Resolution Skills Course


Over 47,000 Coursera users have already completed the Conflict Resolution Skills Course. This free class is taught by an instructor from the University of California, Irvine Extension campus. Three learning goals that students will meet after completing this three-week course are choosing appropriate communication methods when dealing with conflict in the workplace, utilizing active listening skills during confrontational situations, and creating conflict resolution plans.
Students work at their own pace and learn through videos, readings, surveys, and case studies. Many reviewers stated that they enjoyed this class and felt that it was easily applied within their work environment. Conflict resolution is applicable to all fields but essential to those in Human Resources. The action plan section is an excellent addition to an HR representatives tool bag as it gives interviews and case studies. Students will walk away with a clear idea of how to structure resolutions even before a specific conflict arises.
Corporate & Commercial Law I: Contracts & Employment Law Course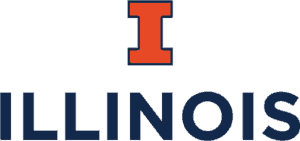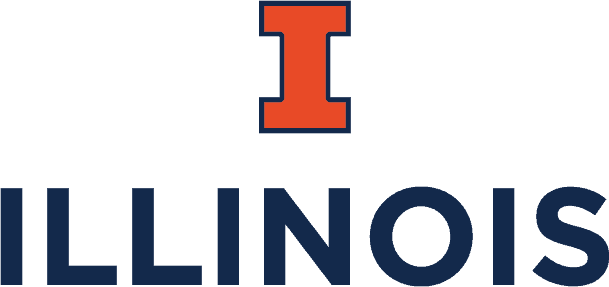 Coursera's Corporate & Commercial Law I: Contracts & Employment Law course is offered through the University of Illinois at Urbana-Champaign. This free class has an impressive average 4.8-star rating from over 500 reviewers and follows an online, self-paced format. Students work through four modules with 23 hours of content. Some of the content covered includes Building a Learning Community with Social Media, Written vs. Oral Contracts, UCC Article 2 Contract Formations, and Warranties for Sales and Goods. There are many learning methods involved, like videos, practice exercises, quizzes, interviews with professionals, and more.
Human Resource specialists are a necessary part of most industries. This course covers many of the important law topics that can affect HR positions in any field. A few of these topics include Debtor-Creditor Relationships, Agency, Government Regulation of Business, Contracts, and Business Organizations. Reviewers praised this course's practical examples, friendly instructor, efficient delivery of information, relevant content, and overall workflow.
Effective Compliance Programs Course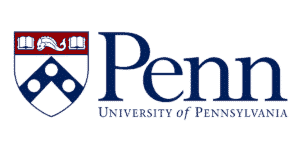 The Effective Compliance Program Course is the second part of a four-section specialization in Regulatory Compliance. Coursera works with the University of Pennsylvania to bring students this 11-hour, free, distance learning class. A few of the topics covered include taking actionable steps to create a strong compliance culture, ways to implement procedures that support compliance, psychological reasons behind non-compliance, and strategies for resolving these issues. Students complete the class at their own pace by working through a set of videos, reading assignments, quizzes, and practice exercises.
Those in the field of human resources will gain valuable insights into enforcing discipline, theories of psychology that dive into why employees may be non-compliant, as well as creating strong workplace policies, procedures, and standards. This course can always be taken free of charge, purchased as a certificate for resumes, or purchased as a part of the larger specialization program.
HR.com
HR.com offers a wealth of resources to human resource professionals. This website includes nearly 1,000 job descriptions, millions of HR specific networking opportunities, over 500 downloadable forms, 250 human resource-specific webcasts annually, and more than 800 salary surveys in various career fields.
Basic membership is completely free of charge and offers attendance to webcasts and events, the ability to earn up to five SHRM & HRCI credits per month, access to templates & forms, expansive networking opportunities, the ability to join local community groups, and more. Top companies such as Twitter, Apple, Samsung, Ikea, and Prudential Financial utilize HR.com as a resource for their employee education. Members can share their knowledge through blogs and member contributions and keep up to date on the latest HR skills through webcasts, eLearning lessons, and thousands of articles curated specifically for those with occupations in human resources.
Human Resource Executive Magazine
Human Resource Executive Magazine is a free publication that was first published in 1987. This magazine is written with high-level human resource managers in mind. HR vice presidents and directors look to Human Resource Executive Magazine for up-to-date news, exclusive profiles of top HR professionals, and leading industry innovators' success stories. Articles cover a wide range of topics such as relocation, retirement planning, training & development, talent management, and benefits.
Over 165,000 human resources professionals currently receive this comprehensive resource through hard copy or in digital form. HRExecutive.com provides a variety of free information on relevant topics as well. Human resource professionals can find in-depth articles concerning hot topics such as the CoronaVirus. Other categories include HR technology, employee benefits, learning & development, talent management, and HR leadership. There are also sponsored White Papers from companies like BusinesSolver, Pymetrics, and Skill Survey. Webinars and conferences provide HR professionals with a space to network and learn about new strategies.
Managing Social and Human Capital Course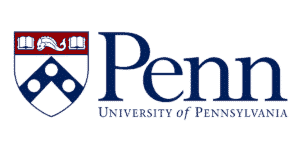 Coursera's Managing Social and Human Capital Course is sponsored by the University of Pennsylvania's Wharton School of Business. More than 30,000 students have already enrolled in this seven-hour course. Students can choose to take this class individually as a part of the six-course Business Foundations specialization. This class is taught by renowned management professors and award-winning authors Mike Useem and Peter Cappelli to introduce the foundations of managing people.
Similar to a popular course at Wharton, this class teaches students ways to motivate individual performance, design award systems, organize work for excellent performance, make timely management decisions, change your organization's structure, and more. This class's content is suitable for beginners but covers relevant topics that even seasoned HR professionals will find useful. Students begin the class with a set of videos, readings, and quiz over motivation and rewards. This is followed by modules on tasks, jobs, and systems of work; making good and timely management decisions; and designing and changing the organization's architecture.
Recruiting, Hiring, and Onboarding Employees Course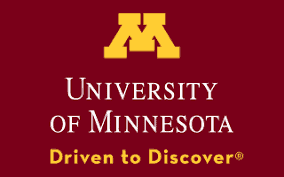 The University of Minnesota offers a free Recruiting, Hiring, and Onboarding Employees course through Coursera. This class is a part of the Human Resource Management: HR for People Managers Specialization. An impressive 41% of students started a new career after completing this course, and 32% stated that they had immediate tangible career benefits.
Over 52,000 students have already enrolled in this 19-hour class that covers aligning recruitment & selection with company strategy, finding the best candidates through recruitment, choosing the best candidates, and onboarding procedures. Human resources specialists at all levels will appreciate the comprehensive information given on many aspects of hiring employees like internal vs. external hires, job descriptions, effective interviewing, hiring analytics, setting up a welcoming environment, and more. This course has more than 600 reviews and maintains an average of 4.7 stars. Past students have enjoyed this class because of its relevant content, interactive components, and the professor's subject expertise.
Redefining HR Podcast
The Redefining HR Podcast dives into all things talent. Each week Lars Schmidt interviews leaders in the human resources industry to discuss what drives them, the unique ways that they build their teams, and useful tips for listeners. The show's format is conversational and highlights the skills sets of innovators in the HR industry from around the world. Past episodes have included notable guests such as SmartRecruiters founder and CEO-Jerome Ternyck, Credit Karma's Chief People Officer-Colleen McCreary, Eventbrite's CHRO-David Hanrahan, and Reddit VP of People & Culture-Katelin Holloway.
There are more than nearly 50 reviews with an average of 4.8 stars for the show. Recent listeners have claimed Redefining HR as "one of the best podcasts for the HR industry," "innovative and inspiring," "one of the few bright stars in the HR space," and a "great inside look into the HR world." New episodes are released weekly on all major podcast platforms, making it easy to learn from human resource pros while you work or commute.
Trish McFarlane Blog
Trish McFarlane is the CEO and Principal Analyst for H3 HR Advisors. She co-hosts the HR Happy Hour Podcast and is the Co-Founder/CEO of HRevolutionize, LLP. McFarlane has many areas of expertise, including talent acquisition, training & development, talent management, leadership development, and innovation.
The blog is a place where HR professionals can find many free videos from the podcast, as well as articles specific to those in the human resource management field. It also serves as a hub for all of the specialized services offered by Trish and her companies. Recent articles have covered hot topics like deconstructing talent best practices, human capital management trends, optimizing staff scheduling, and HR technology implementation myths. The HR Happy Hour Podcast is another great free resource that is linked to on the blog. There are live episodes in addition to the traditional format. These casual conversations are great for a quick listen during your lunch break.
Next Steps
Human resources is a fundamental part of all successful business operations. These knowledgeable individuals work as human resources generalists, specialists, and managers to complete tasks such as payroll, training, benefits, recruiting, compensation, and employee customer service. They are often the first point of contact that employees encounter, making their professionalism and communication skills an essential part of the first impression of a company. According to payscale.com, the average salary for human resources specialists is $51,425. These positions can be found in companies all over the world because of the essential nature of their duties.
The next step to this exciting career is finding a starting place in this list of free resources for human resources specialists. The Coursera offerings included on this list are great places to start for anyone wishing to enter into the field of human resources. For most human resource specialist positions, a bachelor's degree is required. Some positions specify a business degree or background in HR, but many only have the requirement of a completed undergraduate degree.
Our lists of the Top Five Degrees To Become An HR Specialist and the Best Online MBA Programs for Human Resources Specialist are great places to find an educational path towards this field. Human resources specialists must have a wide range of knowledge and a variety of skill sets. Education, in any form, that builds communication skills, leadership, professional writing, industrial relations, business practices, cultural relations, or accounting knowledge will always be beneficial in this dynamic industry.
Related Resources:
Online Human Resources MBA Ranking
Online Master's in Human Resource Management
Online Master's in Management
Online Master's in Communications Management
Ultimate Guide to Becoming a Human Resources Specialist
Best Online MBA Programs for Human Resources Specialists
Best Degrees to Become a Human Resources Specialist