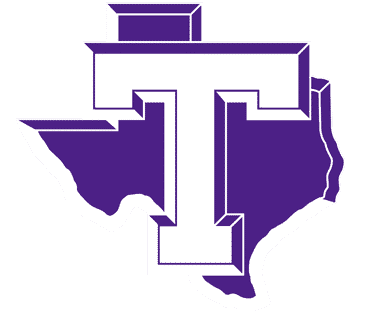 Accreditation
ACBSP, Southern Association of Colleges and Schools, Commission on Colleges
At Tarleton State University, the mission of the College of Business Administration is to "create a vibrant learning environment where students from diverse backgrounds can gain the knowledge and skills needed to be successful businessmen and women in a global business setting." The College of Business Administration strives to be a regional leader in business education with core values that include integrity, leadership, tradition, civility, excellence, and service. Currently accredited by the Accreditation Council for Business Schools and Programs, the College of Business Administration is seeking even further accreditation from the Association to Advance Collegiate Schools of Business to set themselves apart as one of the premier business schools in the world.
Education
Tarleton State University's College of Business Administration offers thirteen different bachelor's degrees in the areas of Management, Marking, Computer Information Systems, Accounting, Finance, Economics, and Business Administration. A Master's degree is also offered in each of those areas. As a member of the Texas A&M University System, classes are offered at a variety of campuses including, Fort Worth, Midlothian, Stephenville, and Waco.
Student Life
In the College of Business Administration, there are plenty of ways to get connected with other students and professionals in the community with the various clubs and organizations. The COBA also has an honor society for all students called Delta Mu Delta that recognizes and encourages academic excellence within the school. Various scholarships and internships are also available within the COBA to interested students. Many study abroad programs are available to give students a global view of business in other countries and cultures. Summer courses often have study abroad as a key component. To further help students, Tarleton offers a variety of career services including job fairs, resume clinics, and the Hire a Texan and Texan Shadow programs.
Online Programs
Tarleton State University has more than 15 different online degree programs with over 500 students currently enrolled. The student to teacher ratio is an amazing 19 to 1 for online classes. Master's degrees in the areas of Business Administration, Human Resource Management, and Information Systems are delivered in an online portal to accommodate the needs of a diverse population in different stages of life. For students who have the time and desire, Tarleton now offers an accelerated 12 month online MBA program. A bachelor's degree in Applied Science and General Business can also be earned online for career advancement for working adults. Tarleton also has a specialized online bachelor's degree in Business, a Bachelor in Applied Arts and Sciences degree. This program is for individuals who have a substantial amount of vocational or technical training along with work experience and need a four-year bachelor's degree to advance their career.
SEE ALSO