A career as a human resources specialist is seeped in relationships and regulations. Thy act like matchmakers, pairing companies with professionals and then act as a middle man in the employee/employer relationship. But what exactly does a career as a human resources specialist entail? Throughout this Ultimate Guide to Becoming a Human Resources Specialist, we will explore what human resources is, how to start a career as a human resources specialist, what the career looks like, and future trends in human resources.
Have you ever applied for a job? If so, a human resources specialist sorted through your resume amongst a stack of applicants to determine if you were qualified for the job. If the HR department felt you were a good match for the position, the next step was most likely an in-person or phone interview. Depending on the position, a panel interview or multiple interviews may have occurred before you finally were hired. The HR specialist determined your pay based on your previous work experience, education level, and salary history.
This scenario only scratches the surface of what HR Specialists do. Over time their roles have begun to encompass a wide range of pre-employment and post-employment tasks. Let's dig in further.
What is Human Resources?
History
The term Human Resources Management has been recently coined in about the past 15 years. However, work regulations date back to 1833, when early policies stated men must perform factory inspections. Later in the 1800s, laws were passed that limited women and children to working a maximum of 60 hours per week.
In the 1800s, HRM was referred to as Industrial Welfare. Employees were merely viewed as a means to an end: for companies to profit. By the early 1900s, the name had evolved to Personnel Management. The National Cash Register Company is believed to have established the first personnel management department in 1901. John H. Patterson, the NCR leader at the time, was the brainchild of the personnel department. He recognized a need for personnel managers due to extensive labor strikes. Personnel managers were responsible for retaining employees by training supervisors on better employment practices.
By the 1920s, many companies had developed a personnel department. Still, the role focused on the technical aspects of hiring and firing, without much evaluation given to those decisions and little thought on company morale. During World War I, the army instituted IQ tests to assign highly skilled positions to men with the greatest aptitude.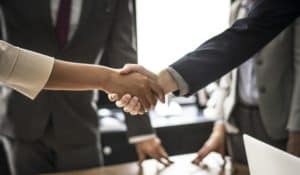 As companies experienced globalization and technological changes in the 1970s, organizations shifted their visions to long-term goals and recognized the importance of building healthy work relationships. The HR departments played a significant role in defining and aligning their organization's purpose and establishing effective hiring practices. HR Specialists have gained more respect from managers over time, as companies acknowledge their strategic contributions to an organization's success.
Job Responsibilities
Virtually every company in the world has a human resources or personnel department, even if it only consists of one employee. HR is such a vital department to a company because they manage the most important resource: people. And people can be more complex to manage than material resources. To effectively manage people, HR is commonly broken down into seven main categories: staffing, development of workplace policies, compensation and benefits administration, retention, training, and development, dealing with employment laws, and worker protection.
HR Specialists perform a wide range of duties, including posting job openings, screening candidates, conducting interviews, and onboarding new employees. During onboarding, new employees will learn about compensation, benefits, and company policies. HR Specialists also investigate grievances, such as sexual harassment or discrimination claims. Companies that prioritize fostering a positive work environment may also ask HR staff to plan and host fun activities, such as a kickball league, family picnic, weight loss challenge, or Christmas party.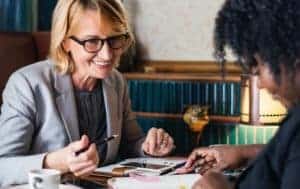 Smaller companies typically hire HR Generalists, who handle all of the above job tasks. Larger firms may hire several HR professionals, who each focus on one specific area. For example, Recruitment Specialists, or Personnel Specialists, specifically focus on recruiting efforts. Additional highly specialized HR positions include Benefits Specialists, Personnel Analysts, and Training and Development Managers.
Even if you have your sights set on being a specialist, initially serving as an HR Generalist can be very advantageous. HR Generalists develop a diversified skillset, making them suitable for a wider range of opportunities. Working as a Generalist may also help you discover a new passion and give you a better idea of which specialty you'd enjoy the most.
How Do I Start a Career as a Human Resources Specialist?
The main point of this guide to becoming a human resources specialist is considering the right path to this career. As with many jobs, the path leads you through stops of experience and education. Expert communicators are well suited for HR careers, but having a solid foundation in Business Administration is very important. High school students can get a jump start by participating in DECA or Future Business Leaders of America and taking any business electives offered.
College students should assume leadership roles within business clubs and other extracurricular organizations. When searching for an HR program, students should seek out colleges that align their curriculum with the Society of Human Resource Management's HR Curriculum Guidebook and Template.
Undergraduate Education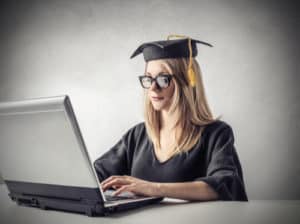 Some HR Associate's degree programs are available, but most HR positions require a minimum of a bachelor's degree. Undergraduate students can earn a degree in Human Resources or Business.
Business is a comprehensive degree covering many facets, but business majors often have the option of selecting a concentration in Human Resources. Since Human Resources involves outstanding interpersonal skills, other degrees that may be beneficial include Communications, Psychology, or Sociology. The curriculum will consist of courses like Compensation and Benefits, Employment Law, Industrial Relations, Organizational Training, Professional Writing, and Recruitment. Learning a foreign language would be helpful for students who plan to work with an international business. Presentations are also an integral part of HR, so students should master the art of presenting with confidence.
Graduate Education
Professionals aspiring to become HR Managers will gain traction in rapid upward mobility by pursuing a graduate degree. Students should seek a Master of Science in Human Resources Management or an MBA program with a concentration in HRM. MS programs often offer specializations in Industrial Relations, Organizational Behavior, and Organizational Development. These programs include a solid business background, with courses in Accounting, Labor Law, Management, and Marketing.
Work Experience
Most entry-level HR positions require one year of related work experience. Jobs that allow close human interactions are a valuable preparation tool for your future HR career. Entry-level positions, such as customer service representatives or HR assistants, can help you get your foot in the door. If you are unable to attain a job directly related to HR, it would still be advantageous to gain work experience working for a good company. Nearly every company has an HR department, and you can gain first-hand knowledge on what the HR department does by forming a relationship with the one in your company. The first position a student enters into after college may feel more administrative, but with time, responsibilities will increase and can shift to more HR responsibilities.
Internships
Many undergraduate HR programs allow students to earn college credits for completing a hands-on internship. Ideally, students will start working as an intern early on in their college career, so they can see how HR functions in a variety of industries, from non-profit companies to Fortune 500 companies. HR internships are offered through Bank of America, Doctors without Borders, Valero, The Federal Reserve System in Dallas, Insperity, and the Houston Texans.
Interns support the HR department and often receive a senior-level mentor. Insperity offers a unique 10-week summer rotational internship program, allowing students to work in a variety of HR arenas. An international internship can introduce students to new hiring customs, work cultures, and work with diverse people. Virtual internships are also available, expanding opportunities beyond just the college town where students reside. These remote opportunities are a great option for students enrolled in online degree programs.
Career Changers
Breaking into a position in HR can be very difficult because Hiring Managers are trained to check off boxes from specific criteria, namely experience, which career changers won't have. Professionals looking to pivot into an HR career would benefit from earning a graduate degree, but certain careers align well with specific HR roles. For example, a teacher could easily transition into a position as a trainer due to the two jobs' fundamental similarities. An attorney would be qualified to become a legal compliance specialist. Accountants have acquired the sufficient math skills that could be transferred to a career as a benefits and compensation specialist.
There are also self-paced online modules that can be used for individual study and HR seminars open to the public. Upon gaining a better grasp of HR concepts, entry-level candidates will be prepared to earn their first HR certificate.
Certificates
Earning a professional certification demonstrates advanced knowledge and helps candidates' resumes stand out, whether competing for their first HR job or seasoned professionals seeking advancement into a management-level role. New professionals can demonstrate their commitment to HR by earning an Associate Professional in Human Resources certificate through the Human Resource Certification Institute. The only prerequisite to sitting for this knowledge-based exam is being a high school graduate. The exam covers content such as HR Operations, Employee Relations, and Recruitment and Selection. The HRCI offers a wide range of certificates designed for professionals at every stage in their career, including the Profession in Human Resources (PHR) Certificate, Senior PHR, PHR-California, and the Global PHR.
Certifications from the Society for Human Resource Management offer an additional layer of credibility to your resume. The SHRM awards a Certificate of Learning to entry-level candidates who have passed the Assurance of Learning Assessment. Professionals early in their career may complete the Certified Professional exam. Those who have reached mid-management positions or higher will most likely qualify to take the Senior Certified Professional exam. Eligibility requirements include years of HR work experience, the highest degree completed, and a minimum of 1,000 hours of HR-related work experience during the past year. During the winter 2020-2021 testing term, these tests can be taken from the safety and convenience of your home.
What Does a Career as a Human Resources Specialist Look Like?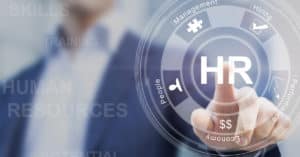 According to the 2019 Workforce 100, the number one company for HR employees was Southwest Airlines. Some of the other top-ranked companies included T-Mobile, Goldman Sachs, Deloitte, Facebook, and Microsoft. The list was created as a collaborative effort between the Human Capital Media and Research Group and individual employee reviews from Glassdoor.
If you are searching for an industry with the most HR jobs available, you should look into Employment Services, the largest sector to hire HR specialists. They are followed by professional, scientific, and technical services industries. The majority of HR specialists work a standard 40-hour workweek in an office setting. Some HR specialists frequently travel to attend out of town job fairs or recruit upcoming graduates from college campuses.
A Day in the Life of a Human Resources Specialist
A human resources specialist juggles many moving parts to help businesses operate successfully. A day in the life of an HR Specialist might start with an interdepartmental meeting, followed by updating job candidates on their application status, reviewing annual benefits with current employees, calling references after lunch, and end with mediating a dispute between a manager and an employee.
The HR team often attends strategy meetings with company executives to gain insight into training that would be beneficial for employees, assess the need for additional staff members, and maintain company relations. HR specialists mustn't get tied up in company politics nor show favoritism to any employees. The HR department often oversees conducting performance evaluations and, therefore, must remain completely unbiased.
Professional Organizations
The Society for Human Resource Management is focusing on helping HR professionals connect with their colleagues and provides the latest HR news updates. Several SHRM student chapters are also offered on college campuses. Joining this professional organization gives students exposure to professionals who may help them find internship opportunities or their first job out of college. Many events are available to provide networking opportunities for members, including the SHRM Annual Conference and Expo, Speakers Bureau, and Immigration Symposium.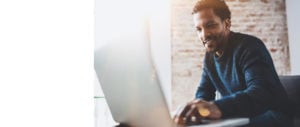 Convenient online events are a great way for even the busiest professionals to learn new practices and be involved. A few of the online events hosted by SHRM include the Ask an Advisor Chats, Powerful Leaders series, and exam preparation. Professional development hours may also be attained by completing eLearning courses in Internal Investigations, People Analytics, Talent Management, and Workplace Immigration. Training requirements can also be completed through the on-demand portal, which features over 700 exciting courses to help tackle modern HR work dilemmas, such as Building an Army in an HR Department of One, The Art of Valuing Employees, and Hiring the Formerly Incarcerated.
The Human Resources Network is another well-known organization with more than 1.7 million members employed with prestigious companies such as Apple, Facebook, Google, IBM, and Prudential Financial. Members can attend live HR regional conferences, listen to webcasts while at work, or earn HRCI certification credit for attending virtual events. Upcoming events professionals will earn credits for include 70% of People are in the Wrong Job, Help them Grow or Watch them Go, and Beyond Diversity and Inclusion.
Salary
The median annual salary for HR specialists in 2019 was $69,920. The highest wages consisted of HR specialists within the professional, scientific, and technical services, and those earning the lowest wages were employed in healthcare and social service industries. HR specialists typically make more than HR generalists. Larger companies are often able to afford top talent by offering a more lucrative salary than smaller companies.
Opportunities for advancement are available for professionals who earn additional certifications or a graduate degree, acquire advanced knowledge of regulatory compliance laws, and with extensive experience. Human resource managers earned a median salary of $116,720 per year as of 2019.
What are the Future Trends of Human Resources?
HR is once again at a critical point of rebranding, and it's a really exciting time for HR professionals. New digital tools are emerging, which is transforming the future of HR right before our eyes. Some employee roles will also be replaced by technology due to companies cutting budgets, job efficiency, and reducing dangerous aspects of jobs. HR specialists will need to determine which jobs must be performed by human talent, as new jobs are being introduced at lightning speed.
Some of the positions we can anticipate in the future include digital HR integrators and augmented HR specialists. Digital HR Integrators will push HR to unprecedented limits by reimagining how digital resources can be utilized to produce optimal outcomes, including the use of machines. Augmented HR Specialists will also approach HR from a forward-thinking stance, delivering customized experiences that are employee-centered through innovative technology tools. Though technology seems to be taking over some fundamental areas of life, HR will continue to focus on human interactions. Another job that may be on the market for the next class of HR graduates is an employee experience specialist. This person's sole responsibility would be to create a positive and personalized work experience for employees, a hybrid between your personal assistant, mentor, and private concierge.
Companies can attract their top talent through a wide range of perks, such as high compensation, vacation time, and health insurance, but those benefits are fairly standard. However, what looks attractive to one employee may vary from another. In the future, companies may strive to customize benefits for each employee, such as providing childcare services or meal delivery. If employees will be more productive, why not?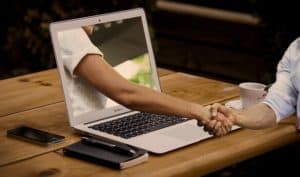 Recruiting methods have changed significantly over the past several decades with technology advances. Walking into a company to apply in person with a paper application has become almost obsolete. LinkedIn, Indeed, Monster and ZipRecruiter make it easier than ever for recruiters to reach a large database of job candidates. Built-in features, such as the ability to take various skills tests and ask job-specific questions, help recruiters screen applicants. Recruiters can even preload interview questions that applicants can access and record their answers to at their convenience.
Job applicants can search for specific job titles and locations, upload their resume, and apply to a job with the simple click of a button, making it possible to apply to a dozen jobs or more in one day. Recruiters also can interview applicants from around the world via video interviewing platforms. The software companies offering these state-of-the-art digital resources include VidCruiter, Spark Hire, Talentcube, and HR Avatar. Online interview services have been especially helpful during COVID with social distancing guidelines and many positions shifting at least temporarily to work-from-home. As companies continue to hire for remote positions, HR software will become the new go-to recruiting and interviewing medium.
Next Steps
Even though some positions have been reduced due to COVID, this is an excellent time to pursue a career in HR. As companies bounce back and expand, they will need to hire highly qualified HR specialists to bring the workforce back. HR Specialists will also be responsible for replacing positions currently held by baby boomers as they retire. Between 2019-2029, the BLS states HR careers are anticipated to grow by seven percent, or 14,400 openings annually, which is above the national average.
The industries with the largest expansion of HR positions will likely be professional, scientific, and technical services. Employment laws and healthcare benefits evolve, and HR specialists will need to interpret new regulations as they are passed. Other closely related careers, such as training and development specialists, human resource managers, and compensation and benefits managers, are predicted to see above-average growth. When you factor in the growth of these positions, HR is definitely a field with abundant opportunities. However, the competition will be steep for these coveted positions, so pursuing an advanced degree in Human Resources will place you ahead.
So, the question to consider is, does a career as a human resources specialist interest you? If anything has sparked your interest throughout this guide to becoming a human resources specialists, check out some free resources or an advanced degree to get you on the right path to this rewarding career.
Related Resources:
Online Human Resources MBA Ranking
Online Master's in Human Resource Management
Online Master's in Management
Online Master's in Communications Management
Best Free Resources for Human Resources Specialists
Best Online MBA Programs for Human Resources Specialists
Best Degrees to Become a Human Resources Specialist