Thousands of novels and movies depict journalists and broadcasters as heroes. Intrepid reporters save the day and expose fraud and corruption. Fearless news anchors speak truth to power. Dedicated producers risk their careers to do the right thing. Careers in communication aren't always as exciting as fiction. However, communications is at the center of contemporary life. Well-educated and trained communications professionals will rarely be out of work for very long.
Why Study Communication?
Communication students gain important verbal and written communication skills, critical thinking, and understanding. They gain these when studying communications. These skills help them become valuable assets to any organization. Communication majors go on to careers in politics Many graduates work for multinational corporations. Some go into broadcasting and entertainment. Then, some communications experts move into marketing and management and many other careers.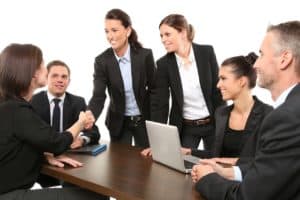 Students with natural interpersonal and communication skills gain even more from an online degree in communication. These online students are smart enough to realize that playing on their skills can take them far. College is the perfect place to explore opportunities and gain experience perfecting innate qualities. Besides, learning how to look at situations from different angles can strengthen your ability to understand others and become even more persuasive.
Most Popular Schools with Online Communication Degree Programs
Metro areas with the Highest Employment in Communications:
| Metropolitan area | Annual mean wage (2) |
| --- | --- |
| Los Angeles-Long Beach-Anaheim, CA | $61,060 |
| San Francisco-Oakland-Hayward, CA | $63,270 |
| Atlanta-Sandy Springs-Roswell, GA | $59,090 |
| Las Vegas-Henderson-Paradise, NV | $55,780 |
| Seattle-Tacoma-Bellevue, WA | $66,670 |
| Washington-Arlington-Alexandria, DC-VA-MD-WV | $63,090 |
| Portland-Vancouver-Hillsboro, OR-WA | $50,420 |
| San Jose-Sunnyvale-Santa Clara, CA | $51,760 |
| Riverside-San Bernardino-Ontario, CA | $53,580 |
| Dallas-Fort Worth-Arlington, TX | $26,690 |
BLS.gov, 2019
Most Affordable Online Communication Degree Programs
Communication Studies Degree: Learning the Skills
Public Presentations
For communication majors, studying this field hones a set of skills that may be outside of students' comfort zones. Students of communication have to practice public speaking regularly and develop strong presentation skills. They must give presentations in front of their peers and instructors. Many communication programs involve writing pitches and press releases for the media. This means tracking down information for meaningful news stories and crafting creative advertising ideas that could possibly be rejected.
Some of these tasks may seem scary and awkward but stretching their skills to do them can give students the confidence to succeed in the field. This also helps boost personal confidence and assertiveness. Those qualities are always valuable in the workplace and in dealing with other people.
Communication and Media Skills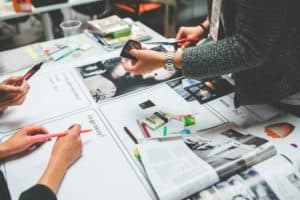 If you happen to work for an advertising agency, day to day life might not be so exciting. However, you have a cool communication occupation where you get to express your creativity and create something of value to your client.
Some people want to write speeches for politicians or lead political campaigns. An online degree program in political communication or mass communication can launch a beautiful career. Studying journalism can help you get a job at an online news outlet or magazine. With a master's in communication, you might become a manager overseeing other professionals. Critical thinking skills and interpersonal skills are developed in public speaking classes. The writing chops you develop in journalism carry over into almost any field you end up in.
Technical Skills
The technical communication skills can vary depending on the students' future career goals. Some students focus on computer skills. The professionals who build websites and produce content online need to be proficient in the mediums they will be working in. Some students might even benefit from project management skills to keep teams in line for events or communication roll outs. Online degrees are a great place to learn these skills since the degree format is already in the virtual world. Students also benefit from working in online teams.
Networking: the Key to a Successful Communications Degree
Professionals can advance their communication careers through networking organizations such as the following:
American Advertising Federation (AAF)
Public Relations Society of America (PRSA)
Look for organizations that offer training programs and grants to help you get through school.
What Jobs Can You Get with an Online Communications Degree?
Jobs in communications include some of the most important roles that keep citizens informed. Media and communication occupations include:
1. Business Reporter
Business reporters work for print or online publications. They cover business trends driving the economy. They work for financial publications or private corporations. These professionals may report on economic policy or government news affecting business and commerce. Sinclair Broadcast Group, Gannett, and Nexstar Broadcasting are some of the companies that hire business reporters.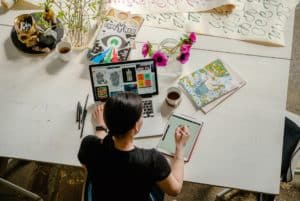 2. Marketing Coordinator
You can use your writing and communication skills to become a marketing coordinator. These professionals set up marketing campaigns and analyze the results of different advertising. They discuss the results with company leaders.
3. Copywriter
What can I do with a communications degree? Become a copywriter. Copywriters write and manage campaigns for brand marketing. Tasks for these technical writers include marketing emails, blogs, brochures, advertising campaigns and signage at special events. Nordstrom and Deloitte are two companies that hire copywriters.
4. Brand Strategist
Jobs for a degree in communications include becoming a brand strategist. Brand strategists develop plans for positioning brands in a positive way by leveraging communication strategies. These professionals work within an agency or organization and act as brand champions. They attempt to gain visibility and cut damage to the company's image.
5. Social Media Manager
What can I do with a degree in communication? Social media managers handle marketing and advertising. This is on Facebook, Instagram, and other social media platforms. They are responsible for social media communication using the platforms to generate organic and paid campaigns. They position their clients in a positive light.
6. Managing Editor
What can I do with a communications degree? Become a managing editor. These communication professionals oversee the production of content for a site or publication. They are responsible for hiring staff and creating publication schedules. Managing editors also approve the final layout of pages.
7. Content Marketing Manager
What can I do with a communication degree? As a content marketing manager, graduates of communication programs will be responsible for organizing content offerings for an organization. This might include creating infographics, articles, podcasts, and videos. Contact marketing managers must be familiar with a number of platforms including blogs, websites, and social media. Their goal is to achieve certain marketing targets and promote product awareness.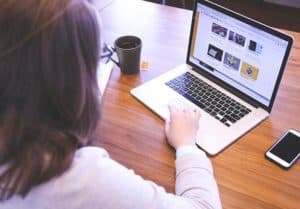 8. Web Producer
A web producer works on perfecting the user experience. These communications experts improve websites. They change page layouts and editing content. They add and remove information and arrange buttons and menus in a pleasing way.
9. Social Media Planner
As a social media planner, you may have to take on many roles. It depends on the company or agency you go to work for. A media planner identifies the business platforms for marketing and advertising campaigns. They buy and sell spots and monitor performance on different media channels.
10. Senior Event Planner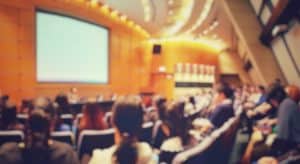 Some communications managers become event planners. They work with small or large organizations for all kinds of meetings, conferences, and other events. These professionals often work for themselves or a larger firm. Some specialize in particular events while others are generalists.
Online Degree Types: Associates, Bachelor's, Master's, Doctoral
Online Associates in Communication Program
An associate's degree in communication online can help you get your foot in the door as a paid or unpaid intern at a media outlet or other company. Graduates with determination and talent find employment with an online associate's degree in communications.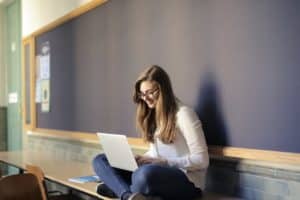 Many graduates who have finished their online communications associate degree go on to achieve their online bachelor's degree. This can help them move ahead in their current job or apply for better-paying jobs at other companies.
With an associate's degree in communications online, students may be able to obtain work for website or print publication. They can become a junior copywriter for an advertising agency. However, many jobs will choose applicants with an online bachelor's degree over those with an online associate's degree in communications.
An online communications associate degree can qualify students for bachelor's degree programs that accept transfer credits from two-year schools.
Online Bachelor's in Communications Program
The most common communication bachelor's degrees are journalism and advertising. There are other popular majors in an online communication bachelor's degree. They include public relations and organizational communication. In these concentrations, communications majors work on projects to help them in their future careers with interpersonal and public communication. They receive instruction on honing their publication skills. These include writing in various forms and formats.
Public Relations
Public relations specialists handle outreach for corporations and other organizations. They work for individuals of stature. This is a useful communication major for those who want to work in corporations to help them polish their image. Organizational communication specialists improve a company's communication with internal resources and external entities. They work with the media, vendors, and other businesses.
With bachelor of arts online programs or an online bachelor of science in communication programs, students can work in TV, radio, or web broadcasting. Schools featuring this major typically have resources. They own radio stations, TV stations, or web portals where students can hone their skills.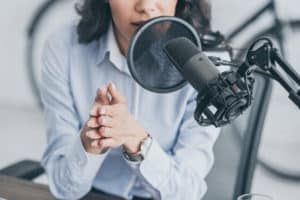 This is a hands-on course of study with instructors offering critiques on projects completed by students. Projects might include corporate videos, broadcast news, law and ethics. They are related to communications and similar coursework. Some students want to receive hands-on training. They seek out internships with local television, radio and web broadcasting sources. They can help them learn more about the business.
Journalism
Journalism is one of the most popular online bachelor concentrations in communications. Students who study journalism focus on research and writing. Journalism majors cover electronic media, reporting, and journalistic writing. They also deal with technical writing, ethical writing, and social media. Many colleges break out journalism into its own school. Many others included within the communications umbrella.
Advertising and Marketing
Advertising and marketing are other areas where communication majors excel. Those who concentrate in this area learn how to advertise businesses, organizations and products. Many universities have separate advertising and marketing majors. Majoring in communications can provide a broader scope of education. It exposes students to important concepts in advertising and marketing segments.
Online Master's in Communication Program
With an online master of communication, you can further specialize and increase your knowledge. Master of communications online programs help students pursue leadership positions. It can help you shine among other candidates that haven't furthered their studies.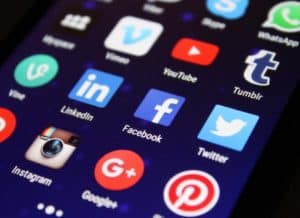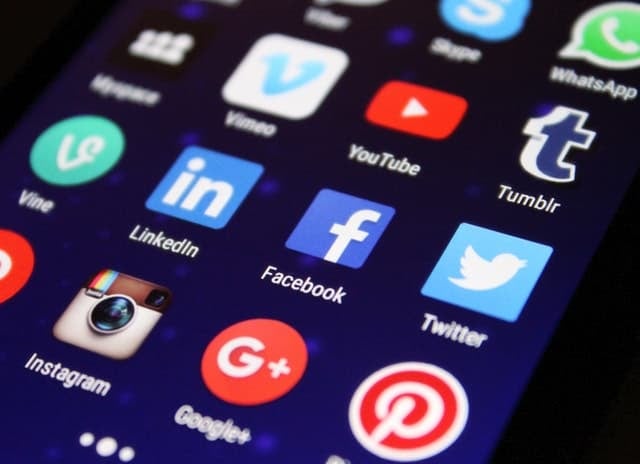 There are many options for online masters in communications. Students should verify the accreditation of their top picks.
Syracuse University is a good example of an accredited online masters in communication. The school offers an MS in communications the focus is on emerging digital trends. Students emerge ready to handle communication technologies with the skills needed to thrive in an ever-changing digital world.
Other schools allow students to deepen their knowledge in their current career. They may change directions with a new concentration. Some students take a master's degree to stand out among other job candidates, while others take a master's degree in preparation for pursuing their Ph.D. Concentration topics include:
health communication
intercultural communication
business communication
Online Doctorate in Communication Program
A doctorate in communications online is a splendid program. Students can strengthen their careers by gaining practice with academic writing. Courses include assignments such as writing for journals, conference papers, and books.
A doctorate in communication online can enhance students' communication skills. It helps them gain experience with quantitative and qualitative research. Additionally, a doctorate in communications online program introduces students to effective interpersonal and organizational communication.
Does Accreditation Matter for Online Communication Programs?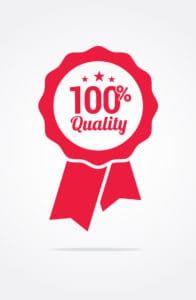 Communications is such a broad field. There are many programmatic accreditations for various areas of concentration. As an example, the Accrediting Council on Education in Journalism and Mass Communications (ACEJMC) handles the accreditation process for schools offering degrees in mass communications.
Additionally, there are national and regional accrediting bodies for postsecondary institutions such as colleges and universities. You can check the accreditations achieved by a school on the U.S. Department of Education website.
Accredited communications programs are held in higher esteem than unaccredited ones. Future professionals want to pursue further education and get a good job. They will need a degree from an accredited communications program.
Are There Certification and Licensure Opportunities in Communications?
The University of Massachusetts is just one university to offer communications certificates online. U Mass has a Certificate of Journalism where stadiums take five courses in reporting, news writing, and journalism.
Purdue University has a communications online certificate. It is designed to help students build strategic communication skills. This online communications certification offers students a credential from a top-ranked public university.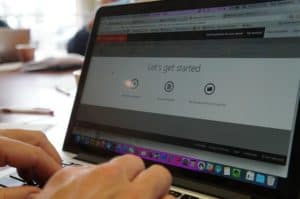 Other online communications certificate programs address a variety of topics. Students should consider a communications certificate online to deepen their knowledge in a certain area. Online certificates in communications may require an existing bachelor's or master's degree as a prerequisite to getting a graduate certificate in communications online.
Are There Scholarships Available for Communication Students?
There are many great resources to find scholarships for communications majors with a simple Google search. With a scholarship for mass communication, students can cut back on the money they have to borrow for tuition. With scholarships for communication disorders, students can pursue master's degrees in areas such as speech pathology.
Scholarships to look for include scholarships for mass communication majors and scholarships for media and communication studies.
Remember that there are many pathways to choose when searching for communications degrees online. This is because we will always be in need of knowledgeable and skilled communicators.
Related Rankings:
Best Online Master's in Communication Management
Best Online Degrees for Operations Research
Best Online Doctorate in Leadership Programs