Most entry-level positions for operations research analysts require a minimum of a bachelor's degree. Common undergraduate studies include engineering, computer science, operations research, and business. But after professionals get their feet wet in the industry, advanced degrees are most likely on the horizon, including online MBA programs. But where are the best online MBA programs for operations research analysts?
Earning an online Master's of Business Administration degree is often seen as a fundamental step in the business industry. Operations research analysts are often innately strong in skills such as critical thinking, problem-solving, mathematics, and process improvement. Earning an MBA allows operations research analysts to combine their strong analytical skills with leadership development, communications training, team-building skills, etc. The right Master's of Business Administration degree can genuinely help take operations research analysts skill sets to the next level.
A few of the specializations that may be a good fit for operations research analysts are programs that have a focus on business analytics, data science, Six Sigma, process management, or supply chain management. After examining the available programs in the U.S., here is our list of the best online MBA programs for operations research analysts.
Online MBA in Business Analytics

One of the best Online MBA concentrations for an operations research analyst is Business Analytics. This degree develops every skill needed for an operations research analyst to utilize data analytics to address business problems while learning how to lead and manage others. Along with fundamental courses in Business Administration, possible courses include Data Science Programming, Advanced Data Science Statistics, Big Data Analytics, High-Performance Analytics with SAP, Spreadsheet Modeling, Business Statistics, Data Mining, Causal Analytics, Business Analytics Platforms, and Financial Technology. Students will gain excellent technical, analytical, communication, management, and leadership skills.
American University offers an AACSB-accredited Online MBA in Business Analytics. It is generally completed in two years and can be completed mostly online, but requires in-person immersions periodically. The immersive experiences help students network with peers, learn from global experts, and choose relevant electives. Students can earn an Analytics certificate throughout this program without additional costs or time commitments by completing three analytics electives out of Business Insights through Analytics, Predictive Analytics, Business Intelligence, and Database and Big Data.
Online MBA in Data Science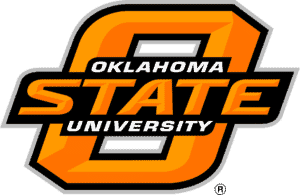 An Online MBA in Data Science teaches students how to extract, collect, clean, and interpret data using statistical and computational tools and methods. It describes a considerable part of an operations research analyst's role and can significantly benefit their educational process. They will learn useful algorithms, scientific methods, and concepts like data mining, big data, and machine learning. Along with analytical and critical thinking skills, students will acquire communication skills that will enable them to explain their findings clearly. Topics covered include business finance, managerial economics, marketing analytics, descriptive analytics, prescriptive analytics, corporate and business strategy, and financial reporting.
A top-ranked, AACSB-accredited Online MBA in Data Science can be found at Oklahoma State University. It is often recognized among the best online MBAs in the country. In addition to their notability, they are also well-known for their affordability. The curriculum is flexible and comprehensive. Students can complete this degree on a part-time basis in only one year. Elective course options include Data Visualization, Data Warehousing, Big Data Technologies, and Database Marketing.
Online MBA in Information Systems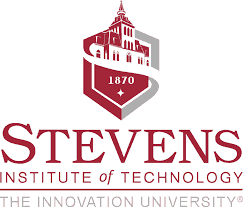 An information system consists of the user, computer system connections, hardware, and software working together to collect, process, and disperse information. An Online MBA with an Information Systems concentration is a perfect fit for operations research analysts because of its focus on combining analytics and technology with the traditional business foundations. Possible courses include Statistics, Service Innovation, Business Ethics, Integration Information Systems Technologies, Accounting, Managing Emerging Information Technology, and Process Innovation Management. Students will also learn about business and applied analytics. This concentration helps students develop tools to empower teams and improve efficiency.
Stevens Institute of Technology provides a highly ranked, AACSB-accredited Online MBA in Information Systems. Students begin with classes in Leader Development, Managerial Judgment and Decision Making, and Marketing Management. Coursework develops critical thinking, creativity, and collaboration skills while utilizing new analytical tools and research insights. The program ends with a capstone project, including an option in the Application and Integration of Technology Management.
Online MBA in Modeling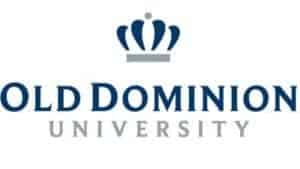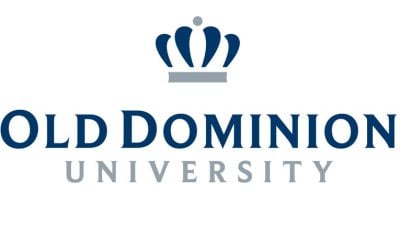 Businesses use data modeling to determine necessary data requirements, analyze, store, and organize the data logically, and then create a visualization of business processes. Operations research analysts must understand data modeling. In an Online MBA with a concentration in Modeling, the business core covers many topics relevant to operations research analysts, such as information and knowledge management, fundamentals of business analytics, and statistics for managers. The Data Modeling coursework may cover data visualization, programming, Big Data modeling, mathematical theory, data analysis, regression analysis, business analysis, and predictive modeling. Students learn quantitative modeling techniques like discrete-event simulation, optimization methods, and econometric modeling, which provide unique and objective insight into complex business decisions.
The highly-recognized Online MBA at Old Dominion University offers a certificate in Modeling & Simulation. It carries the prestigious AACSB accreditation and allows for a quick graduation time by condensing traditional semesters into eight-week sessions. Students can also earn up to six credits through internships, prior learning, or independent study.
Online MBA in Operations Management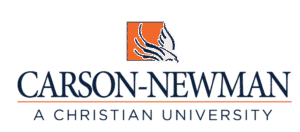 Operations research analysts can benefit from an Online MBA with a concentration in Operations Management. It focuses on preparing students to oversee, plan, and organize different production and manufacturing areas within a business while understanding the foundational principles of business. Students gain an understanding of organizational behavior, quantitative methods, business law, information systems, strategic management, accounting/finance, and entrepreneurship through core courses. The concentration focuses on concepts like service management, IT, operations strategy, supply chain management, project management, lean process management, and operations research. Graduates will have acquired strong analytical, communication, and problem-solving skills while knowing how to apply accountability, management principles, and technology in a business setting.
Carson-Newman University offers a quality Online MBA in Operations Management program. It consists of 12 courses. Along with excellent preparation throughout the coursework, the University has numerous career development opportunities like assistance with resumes, gaining experience within your industry, using social media and LinkedIn to find jobs, and producing networking strategies to make the most of your first impressions.
Online MBA in Operations Research

An Online MBA with an Operations Research concentration teaches students to apply scientific, analytical, and mathematical methods in improving complex business decision-making processes. This degree is one of the best online MBA programs for operations research analysts due to the program's fundamental emphasis on leadership development, analytics, and data-driven decision making. Students learn about quantitative models like descriptive, prescriptive, predictive models, modern optimization techniques, and tools in math, data mining, statistics, and machine learning throughout this concentration. The format varies from program to program and can be entirely online or hybrid.
Carnegie Mellon University carries a history of excellence as they pioneered "management science." It provides a top-ranked, AACSB-accredited, widely respected Online MBA in Operations Research. It is a STEM-designated, part-time, hybrid program. Students meet online two nights a week for live lectures and complete other pre-recorded content and assignments at their own pace. Access weekends bring students together with their cohort and professors to apply what they have learned and are scheduled to occur in cities across the nation like Silicon Valley, Pittsburg, and Philadelphia.
Online MBA in Process Management

Process management deals with any combination of methods, including discovery, improvement, analyzation, modeling, measuring, optimization, and automation of business processes within a company or organization. An Online MBA with a concentration in Process Management trains operations research analysts in how to lead or create innovative approaches to everyday business issues, recognize the connection between economics, politics, management, and social responsibility, and develop creative and ethical business strategies. Possible topics covered include business process strategy innovation, applied quantitative analysis, business process management: modeling to monitoring, managing business processes, knowledge management, social business process management, information systems, and data analytics.
The Online MBA in Process Management at Widener University follows a flexible 18-24 month timeline. This top-notch distance degree carries esteemed AACSB accreditation and is completed 100% online. Semesters are 14 weeks long, with students completing one seven-week course at a time. It provides students with an Increased understanding of data design, knowledge capture, change management, and process mapping.
Online MBA in Project Management

Many organizations rely on projects to advance, progress, and reach their goals. Knowing how to navigate the inner-workings of and manage projects is a great asset to operations research analysts. An Online MBA with a Project Management focuses on improving project performance from the standpoint of project managers, project team members, and other functional managers. It offers core courses like Accounting for Decision Making, Operations: Competing Through Capabilities, Corporate Financial Management, and Information Systems. To dig a little deeper into project management, this type of degree program will possibly offer courses in Managing Projects for Competitive Advantage, Bridging Strategy and Tactics in Project Management, and Project Estimation & Risk Management.
The University of Colorado in Colorado Springs, one of the first universities to offer AACSB accredited online programs, has been delivering high-quality, fully online MBA programs since 1996. The Online MBA in Project Management is ultra-flexible, allowing for graduation anywhere from 18 months to five years. Working professionals typically take one course every eight weeks for two and a half years.
Online MBA in Six Sigma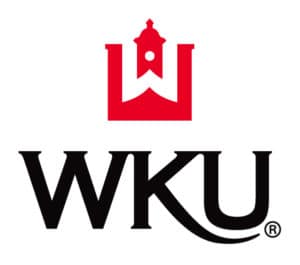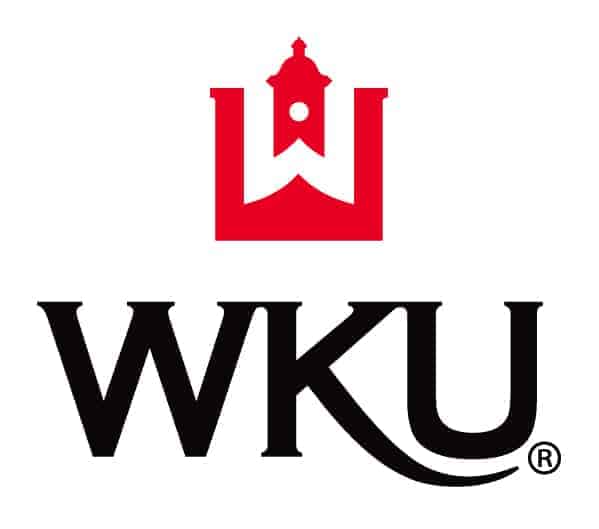 Six Sigma is a data-driven methodology utilized to improve the processes, capabilities, and efficiency of a business. An Online MBA with a Six Sigma concentration can prepare a student to pursue a Six Sigma certification. Operations research analysts who are knowledgeable in Six Sigma can function at a higher level in their job than those who are less familiar. Possible topics of study include Six Sigma quality management, advanced quality control, operations management and technology, business innovation and creativity, marketing and strategy, and Lean Six Sigma methodology. Students will also gain training in using statistical tools to eliminate inefficiencies and control deviations in processes.
An excellent Online MBA in Six Sigma program can be found at Western Kentucky University. It is entirely online and can be completed in as few as 12 months. Students take courses over eight-week bi-terms. The University's Six Sigma/Lean Management concentration includes courses in Theory Constraints, Six Sigma Quality, and Lean Systems.
Online MBA in Supply Chain Management

An Online MBA with concentrated studies in Supply Chain Management will help operations research analysts with various skills relevant to many industries. Within this comprehensive, multidisciplinary program, students dive into the concepts of quality control, lean management, and supply chain management. They learn project planning, production methods, managing logistics, cost and risk control, sourcing, and distribution. Relevant coursework includes quantitative analysis, information systems for supply chain management, sustainable supply chain management, quality management, international management and logistics, managerial economics, supply chain management technology, operations management, and manufacturing design and analysis.
The University of South Dakota's business programs have held AACSB accreditation since 1965. Its Online MBA in Supply Chain Management gives flexible access to the same high caliber faculty that instruct on-campus learning. This fact, combined with competitive pricing and small class sizes, make this an enticing degree program. Also, students can earn a graduate certificate in Operations and Supply Chain Management.
Next Steps
Companies seek out operations research analysts for their skills in many areas, such as analyzing data anomalies, completing impact analysis for operations improvements, working with clients to improve technology projects' capabilities, and driving systems development and process improvements. Technology advances are making it easy for companies to collect their data. Still, operations research analysts are needed to help decipher that data and create a plan of action for efficiency within their client's company. Because technology is constantly evolving, the need for operational research analyst skills is increasingly necessary. The employment rate for operations research analysts is expected to rise by 26% from 2018 to 2028. This growth is a much higher rate than many other occupations in the United States.
Operations research analysts are useful for many different industries, including healthcare management, project management, operations management, etc. While entry-level ORA positions only require a bachelor's degree, a master's is preferred. Completing an online MBA is an excellent way for operations research analysts to prepare for career advancement. If you desire to become an operations research analyst, the next choice is deciding which online MBA is right for you.
Related Resources
Online Business Analytics MBA Ranking
Online Master's in Analytics Management