Online business certificate programs are designed to expose distance learners to business concepts in an accessible, timely, and convenient way. These programs typically take a year or less to finish. It is common for some certificate programs to run their course within a month.
Students can earn undergraduate professional certificates while developing core competencies for entry-level jobs in
digital media,
accounting,
marketing,
and more.
What Does an Online Certificate Program Offer?
Some of the best business schools on the planet offer post-baccalaureate certificates. They prepare business students for master's and doctoral programs.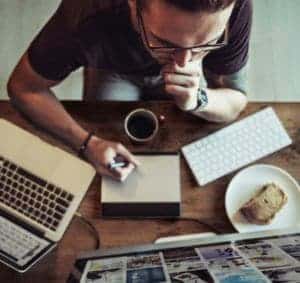 Convenience is one of the best things about an online certificate program. It is especially important for actively working professionals, because they have less margin of time to pursue continuing education. Working full-time can limit one's ability to pursue educational opportunities, especially those offered on a college or university campus. The flexibility of part-time, asynchronous courses allows today's professionals to earn certificates while continuing to meet personal and work obligations.
Another substantial perk of an online certificate is affordability. Distance learners can benefit from relatively low tuition rates and numerous scholarship opportunities. Some employers may offer financial support for an employee's continuing education. These leaders acknowledge that continuing education is vital to long-term employee success.
What's the Difference Between a Certificate Program and a Degree?
Unlike comprehensive degree plans, online business certificate programs typically emphasize specific technical training. This can result in immediate job placement after graduation. Certificate programs cover numerous topics, including
automotive technology,
small business development,
medical equipment technology, and
paralegal studies.
Certificate holders can also use their unique training to pursue additional credentials later. Many online certificate courses are designed to be transferred into undergraduate or graduate programs.
What's the Difference Between Certificate Programs and Professional Certifications?
Although "certification" and "certificates" are sometimes used interchangeably, the two terms mean different things. Many institutions of higher learning offer certificate programs to help business students advance in their current careers or explore new occupations in a different field. By enrolling in these programs, learners can be exposed to applicable skills in areas like
strategic communication,
welding,
project management, and
data analytics.
Professional certifications are credentials offered by private organizations. Licenses are credentials awarded by state departments. Professionals working in education and healthcare need to be licensed to perform their duties in their states legally. Individuals can also pursue voluntary professional certifications to hone their craft and demonstrate competency to potential employers and colleagues.
Where Can I Find the Best Online Business Certificates?
Today, there are several trusted providers of online business certificate programs. These programs are offered by some of the nation's best four-year universities, technical and community colleges, and MOOCs (Massive Open Online Course).
Pursuing an Online Business Certificate at a College or University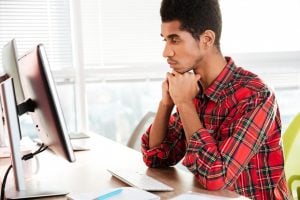 Many four-year colleges and universities feature bachelor's, master's, continuing education, and professional certificates. These programs usually complement the business school's other offerings. They help on-campus and online students hone a specific skill they acquired while pursuing a degree.
Students awarded certificates can transfer into relevant undergraduate or graduate programs to further their education. This is a standard option for full-time professionals who earn certificates in technical fields like web design and social media.
Online certificate programs typically feature asynchronous coursework. Depending on the field, students may need to attend online meetings in real-time. On-campus labs and practical experiences can also accompany these programs. Online business certificates aren't only offered at small regional schools. Current program providers include respected schools like Columbia and Harvard University.
Pursuing an Online Business Certificate at a Community College or Vocational School
Due to their emphasis on career-intensive education, certificate programs are popular at community colleges and vocational institutes. Many two-year schools have committed to bolstering employment and enriching the economy of local communities. Successful technical certificate programs include real estate brokerage, emergency medical assisting, and welding.
Students can also pursue liberal arts certificates. These satisfy general education requirements for associate and undergraduate programs. Most community colleges maintain ongoing relationships with state universities to offer direct program completion pathways. These are commonly referred to as 2+2 programs. This scenario lets learners benefit from the attractive tuition rates of a two-year school and the healthier resources of a public research college or university.
Distance learning allows students to pursue coursework at colleges worldwide without relocating. So, those interested in a certificate should consider attending a business school that offers numerous online certificate programs. For example,
Massive Open Online Courses
Alison.com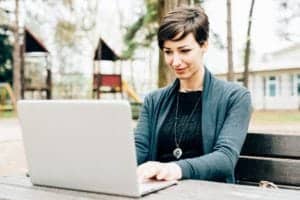 The leaders at Alison believe that free business education has the power to overcome barriers and transform lives. Alison is among the world's largest learning platforms for free education and skills training. This for-profit social enterprise is committed to making it possible for all people to study all things, anywhere, at any time, at any subject level, and for free. Its mission is to catalyze positive social change while creating prosperity, equality, and opportunity for everyone.
Alison was founded in 2007 in Galway, Ireland. It has grown organically to become a significant force in free online education and skills training. Over 23 million learners in over 190 countries use the online service. Alison is constantly changing how the world up-skills and learns. The organization is driven by its belief in the power of free education and skills training to improve people's lives for the better. Alison is passionate about providing an overall learning experience that meets needs and helps learners to achieve life goals.
Alison Business Courses
Online business learners can discover a full suite of business courses. These courses will allow them to make better business moves and succeed in today's ever-evolving business world. The business courses provide a rich learning environment that enables students to develop critical business skills in
operations management,
management,
leadership,
entrepreneurship,
occupational health and safety,
workplace safety,
quality management systems,
conflict management,
customer service,
risk assessment, and
human resources.
There are many reasons why online learners choose to take business courses. It might give them the chance to progress their careers to the next level. Or it may be an exciting first step towards exploring new paths. Whatever the reason, business professionals from all areas, from management to entrepreneurship, can benefit from one of Alison's free online business courses. In addition, enrolled students can take the program from the comfort of their homes while learning at a pace that suits their lifestyle.
Whether they want to kick-start their careers and gain the essential business skills employers need or upgrade their business skills and supplement existing qualifications, these business course offerings will take online learners a step in the right direction.
Coursera.com
Coursera partners with over 200 industry-leading companies and universities to bring affordable, job-relevant, and flexible online learning to organizations and individuals worldwide. The internet resource offers various learning opportunities: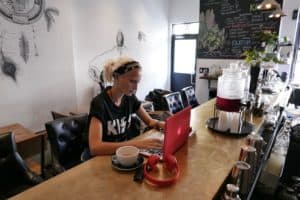 Daphne Koller and Andrew Ng established Coursera in 2012. They had a vision to provide life-transforming learning experiences to online learners worldwide. Today, Coursera is an international online learning platform. It offers access to online courses and degrees from leading companies and universities. Coursera received B Corp certification in 2021. The organization now has a legal duty to its shareholders and society members to positively impact everyone more broadly as it continues its efforts to tear down barriers to a world-class education for all.
Coursera maintains programs for over 80 million learners, over 100 Fortune 500 companies, and over 6,000 businesses, campuses, and governments. Online learners visit Coursera.com to access world-class learning—anywhere, anytime.
How Do I Succeed Within an Online Business Certificate?
Before the advent of proper online business education, pursuing a college degree meant physically attending on-campus classes. This scenario often presented issues for working professionals and those with complicated needs and schedules. Thanks to modern technology, it's never been easier to find an online business certificate program. They offer the flexibility students need.
There are many advantages to online business certificates. They allow students to learn whenever, wherever, and however works best for them. This makes it easier to earn a certificate while balancing professional and personal commitments. Without having to attend certificate classes in person, online learning affords students access to top programs across the nation. These programs might have otherwise been highly inconvenient or inaccessible.
However, online coursework presents unique challenges for students unprepared for the experience. Certificate students who develop skills for effective online learning find the courses can be an excellent alternative to traditional classroom settings. Here are some ways to ensure online learning success and get the most value out of your online business certificate program.
1. Treat an online certificate course like a "real" course.
When it comes to online coursework, you need to have the discipline to buckle down and say, "I will commit to the work," with the dedication to follow through. Though an online delivery that's often-asynchronous offers flexibility when you complete your work, be careful not to put it off.
One of the best ways to ensure follow-through is to remember you are paying to take this online business certification, just like a traditional, in-person course. Success requires "showing up" if you plan on getting real value out of the class. Consider your online coursework with the same seriousness and commitment as a face-to-face class or your job. Like with all things, what you put your name on should matter. Take the time and spend the effort to turn in work you can be proud of and spend the time it takes on coursework.
2. Hold yourself accountable within the online business certificate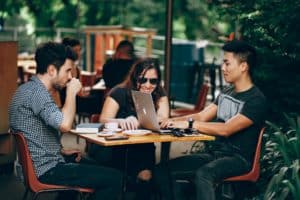 Set goals at the beginning of the course and check in weekly. In a traditional classroom setting, students receive verbal or visual reminders of a project or assignment's upcoming due date. But without an instructor actively reminding you, it's your job to ensure you've allotted enough time for assignment completion.
What if you struggle to hold yourself accountable? Team up with a classmate, or enlist the help of a friend or spouse to check in as an accountability partner. By being proactive, self-aware, and organized, you can get the most out of your online business certificate even when life outside school becomes unpredictable.
3. Effective time management is key
Crafting your own schedule is one of the most attractive parts of taking an online program. But that freedom is detrimental if you do not have practical time management skills. Without them, you can easily cram before class or submit subpar assignments. Though time management will depend on your unique personality, schedule, and learning style, there are universally valuable tips that help students practice and improve their time management skills:
Check In-Check in throughout the course and evaluate how you're spending your time.
Ask Yourself-Ask yourself, how much time are you dedicating to course assignments and readings? (Are you consistently underestimating the time it's taking to get things done?
Don't Force-Is poor time management forcing you to cram for a test the night before the exam?
4. Creating a regular study space and staying organized will help you
Setting up a dedicated learning space for studying can work wonders. By completing work there repeatedly, you'll establish a routine. Whether your workspace is the dining room table, a library, or a booth at a local coffee shop, it's essential to determine what type of environment works best for you. Experiment to discover the type of setting that boosts your effectiveness and productivity. Wherever you land, ensure there's high-speed internet access. You do not want to attempt an online course through a slow connection.
Setting up a regular office or workspace will help you to stay organized. Knowing where essential files, forms, syllabi, books, dates, and assignments are will help you hit your goals.
Parts of a good study space include:
A high-speed internet connection
Access to the required materials, books, and software for the certificate program
Headphones for listening to discussions and lectures (crucial for shared spaces)
5. Eliminate all distractions that compete with your concentration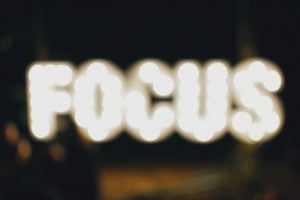 It can be easy to be bombarded by distractions that can compromise your studies. Distractions include social media, texts from friends, kids, and dishes piling up in the sink. The best business students know how to minimize these distractions and use time wisely.
How much of an issue these distractions will be depend on your unique personality and situation. Some students discover they can tune out noisy family members by listening to music. Others work from a local library or coffee shop to eliminate their urge to multitask from the kitchen table. Ultimately, finding a strategy that works best for you is essential.
Regardless of your work location, consider turning your cell phone to airplane mode to avoid losing focus whenever a text or notification pings. If you are still having trouble resisting the temptation to surf the web or check your email, try installing a website blocker. Using applications like Freedom and Cold Turkey can help eliminate distractions. They can block the websites and apps that compete for your attention, like Facebook and Twitter.
What are Some of the Best Online Business Certificates to Pursue?
Pursuing a business degree might land you your dream job, but staying on top of the industry trends is vital if you intend to climb the business ladder. Doing this is simple.
Seek additional management training.
Learn innovative business skills applicable to the field in which you work.
Many top-notch business certificate programs are offered online and on-campus. Here are some of the best online business certificates you can invest in to upgrade your leadership skills.
1. Online Business Analytics Certificate
Business is expanding daily. The need to analyze big data and make decisions based on it is growing. A Business Analytics Certificate is a program that emphasizes the problem that most organizations face: learning to attain and process the abundance of data into decision-making insights. This online certificate program teaches effective methods to analyze data and make better, informed decisions.
By understanding real-world spreadsheet modeling concepts and finding solutions to data managing issues, professionals use math and logic capabilities while taking greater advantage of the Microsoft Excel tool and its spreadsheets. Through this program, learners can acquire business analytics skillsets that develop them into invaluable assets to their organizations.
Due to the dependency of data for all businesses, with a Business Analytics Certification, distance learners can find employment in many industries. Overall, the skills one can gain and the relevance of this certificate's career choices make Business Analytics a proven online business certificate program.
2. Online Business Accounting Certificate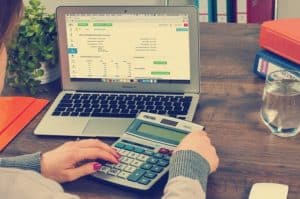 The online business accounting certificate program is another certificate that many excellent business schools offer. This program focuses primarily on accounting principles. It is designed for people who enjoy numbers that see themselves working in finance-related positions. Earning an online business accounting certificate provides students with the needed knowledge and skills to apply for jobs like bookkeeping, accounting, and auditing clerks.
3. Online Leadership and Management Certificate
Do you need to improve their leadership and management skills? Online learners should consider pursuing an online leadership and management certificate. This flexible online program can take the form of multiple specialties depending on the learner's business area. Earning this online certificate can land you a new job or get you promoted within your current organization. This certificate program helps business professionals
enhance their skills as managers within their organization,
scale leadership development across cohorts, and
ensure better communication through a universal leadership vocabulary.
4. General Business Certificate
An online general business certificate program is one of today's most popular business certificate programs. This program provides firsthand skills that enable learners to qualify for entry-level job positions in various enterprises or advance their current careers. Some marketable skills learners get from this online certificate program are applicable in positions within
computer security,
office reception and administration,
computer applications support, and
accounts receivable and payable.
What Are the Benefits of an Online Business Certificate?
The business world is a dynamic and ever-expanding environment. Effective leadership, sound decision-making, profitable performance, and value creation require a broad skill set and insights. Pursuing an online business certificate is a cost-effective way to reach your full personal and professional potential.
The personal benefits are numerous and include:
Online business certificate holders expand their business skills and knowledge. Executive education offers an excellent path for acquiring new skills while brushing up on old ones.
Online business certificate holders can build their professional credibility. The knowledge and insight gained from an online business certificate boost one's confidence, credibility, and resume.
Online business certificate holders can increase their earning potential. Proven, well-rounded skill sets and deeper insights into business processes enhance your earning potential. The more professional training you have, the more you can make. A well-developed resume can reflect a life-long learner committed to staying relevant with business processes and technologies.
Online business certificate holders can gain a competitive advantage in the marketplace. Value, knowledge, skills, and credibility combine to create a competitive advantage distance learners can leverage throughout their careers.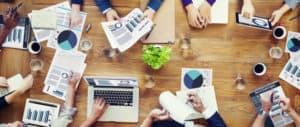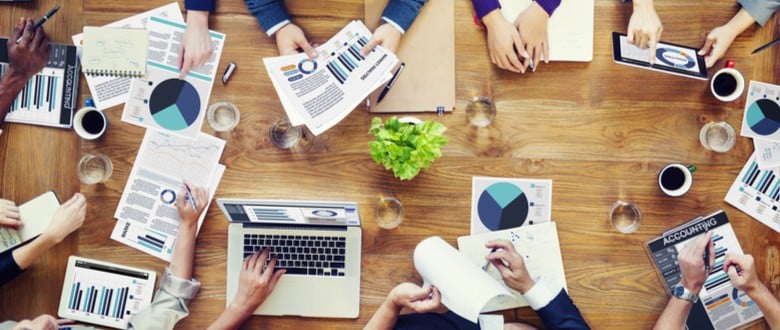 In conclusion, business success is based on a series of well-thought-out decisions. At some point in one's professional business career, one decision is whether earning an online business certificate is worth the investment of resources and time.
While evaluating risk vs. reward, the sum of earning an online business certificate is simple: online students will discover there is no real downside to taking this path. Pursuing an online business certificate does create a mutually beneficial upside. For a modest investment of both money and time, the distance learner
gains new skills,
expands her professional network, and
enhances her value proposition with employers and in the marketplace.
It is clear that an online business certificate is worth its weight in gold.
Related Resources:
Business Schools
10 Best Degrees for Entrepreneurs
Best Online Business Schools
Best Online MBA Programs
List of Online Accredited Degrees
Best Online Community Colleges
Guide to Becoming a Management Analyst
Guide for Accountants