An online strategy certificate from a top business school helps business professionals in many ways. They can learn to develop and execute corporate strategies and set realistic business objectives. These certificate programs also help managers perform daily tasks efficiently and lead effectively. Students enroll in a strategy program as part of the leadership development process.
A strategy certificate program is an excellent refresher of knowledge business students acquire during their undergraduate studies. It also supports the lessons they learn on the job. This program helps professionals ensure they are up to date on the latest business growth strategies and the newest tools for strategic planning models. Here are ten of the nation's best online strategy certificates.
Harvard University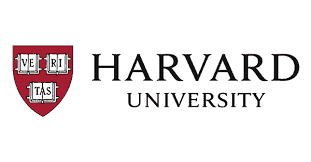 Harvard University's Strategy program enables students to make innovation a reality. This program was designed by Clayton Christensen. Christensen created the theory of disruptive innovation. The online program equips professionals with the skills and techniques they need to develop executive-level strategy. It helps them develop the mindset to organize innovation and strategically discover tasks to be done. Business Strategy is an online program that enables learners to think and act strategically.
Enrolled students learn a practical, easy-to-understand framework. Some of the world's top companies use this framework to create value and achieve stellar financial performance. Strategy Execution is a course that equips students with the skills, tools, and frameworks to
allocate resources,
measure performance,
execute strategy, and
manage risk.
Students explore common challenges that prevent and derail implementation. They learn to design systems and structures that meet their organization's strategic objectives. Sustainable Business Strategy shows how businesses can thrive and develop while simultaneously solving some of the world's most substantial challenges. They answer the question, how can business leaders make a difference? Global Business will help learners assess opportunities, manage risk, and create value for their organizations. Students explore the social and economic factors. They also discover the political factors driving change as they learn how to make decisions that affect global markets. This online strategic program is a winner.
University of Pennsylvania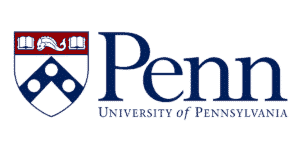 The University of Pennsylvania offers the online Strategic Management Certificate. Providing consumers with high-quality products and services at a competitive price is not enough. It is no longer a sufficient business strategy. Increased competition and a transforming digital landscape demand more from leaders and their organizations. Enrolled students in these online strategy certificates enhance their leadership capabilities. They learn how to develop successful and sustainable business strategies in Wharton's Professional Certificate in Strategic Management.
This resource offers practical lecture knowledge and hands-on application of concepts. The program teaches leaders how to
decrease costs,
increase efficiencies, and
improve customer experiences.
Designed by world-renowned instructors at the Wharton School, this strategy certificate walks students through how technology has altered how businesses interact with consumers. They explore why they need connected strategies. This program of business strategy courses is perfect for managers and leaders of all industries wanting a competitive advantage for their organizations. Start dates are rolling for this online program, and all students can enroll immediately. The duration is six weeks per course. Management leaders will benefit from this excellent online resource.
Massachusetts Institute of Technology


MIT Sloan is widely respected for developing and advancing strategic and innovative management practices and methods. The online Strategy and Innovation track introduces these breakthrough concepts. The goal is to assist executives in delivering great ideas and successfully driving innovation within their organizations. Students enroll in courses on this track to learn fresh strategic approaches. They learn about tools for managing innovation, products, and technology.
The online Executive Certificate from MIT Sloan is a chance to delve into the topics that matter to business leaders most. And it offers a formal recognition of one's professional development. As many technical professionals, executives, and mid-career managers attest, it can be a significant catalyst within a career.
While students receive a certificate of course completion at the end of each course, the online Strategy and Innovation certificate is designed around a central track and consists of several classes. Deepen your executive skillset and get exposed to timely business topics. Students can even tailor the certificate to deal with specific challenges they face.
University of Virginia

The University of Virginia's online Certificate in Business Strategy features the frameworks, insights, and tools to help students create and drive successful, agile strategies for their organization. This non-credit certificate features three interlocking programs. This certificate is perfect for experienced business professionals looking to refresh their strategy know-how and those completely new to developing strategy. The three-program non-credit certificate gives business leaders the confidence and skills to assess industry and organization structure. They can also develop a plan to grow their firms and formulate and recommend business strategies.
Darden strategy experts Professors Jared Harris and Michael Lenox lead this program. The engaging certificate features multiple opportunities to practice analytic skills and peer feedback. This ensures students get the support they need to develop and implement sustainable, successful strategies. Darden's Certificate in Business Strategy consists of three programs:
Strategy Analysis,
Growth Strategy, and
Strategy Planning.
The three programs release sequentially on the learning platform as students finish each. Virginia's online certificate is one worth pursuing.
Cornell University


The designers of Cornell University's online Marketing Strategy Certificate have created an excellent program. They understand that a high-quality marketing strategy isn't confined to a marketing team. By understanding how to develop marketing strategies with business strategy, high-performing business managers make better decisions about their brand, products, services, customers, and competition.
Cornell's six-course online marketing certificate equips distance learners with MBA-level strategic marketing training. It's the training needed to make wise business decisions and set strategic direction for their organizations, units, departments, or product lines.
The courses within this certificate program must be completed in the order they appear. Cornell's program includes free access to Symposium for a year. These events feature several days of highly participatory virtual Zoom sessions with Cornell instructors and experts who explore the marketing industry's pressing topics. Symposium events are offered several times throughout the year. Once enrolled in this program, students receive information about upcoming events. Online Marketing Strategy Certificate students can participate in as many sessions as they wish throughout the program. Although attending Symposium activities is not required to complete the certificate program. This program is rife with possibilities.
Ohio State University

Developers of Ohio State University's online Graduate Certificate in IT Business Strategy realize that technological advances are accelerating, continually, and impacting businesses like never before. Information Technology (IT) was once a support function within the business, providing a technology infrastructure. Moving forward, IT must also be a business strategy and development driver.
So, the question becomes, do business leaders residing in the technical areas of organizations have the requisite business knowledge and strategic skills to drive their organizations into the future? Enrolled students in the online Graduate Certificate in IT Business Strategy learn how to anticipate, assess, and prioritize. They discover how a firm responds to market forces through the filter of business strategy.
By participating in this graduate certificate program, enrolled students walk away with newfound skills. These skills prepare them for career advancement and set them up for success in an ever-evolving business landscape. Upon completion of the program, participants can lead with increased confidence. They will lead organizations by harnessing technology and IT systems to drive business imperatives. This online certificate from Ohio State has a lot to offer.
Penn State


Penn State's offers an online Professional Certificate in Strategy and Organizational Performance. It features lessons from the university's best graduate-level instructors and respected industry practitioners. Distance learners can broaden their expertise and attain the Professional or Executive Scholar level. This premium certificate rewards one's attainment of multiple Professional Certificates and reveals a commitment to expanding enterprise knowledge.
The online Professional Certificate at Penn State is a win-win for students and their organizations. A Professional Certificate prepares business leaders for new responsibilities, addresses competency needs, and develops expertise in a customized study area. Building a holistic understanding allows distance learners to contribute to broader enterprise goals. It makes them more valuable to their organizations. Students participating in this graduate certificate program walk away with newfound skills. It prepares them for career advancement and sets them up for success in an ever-evolving business landscape.
University of Minnesota
The University of Minnesota offers a Strategic Management and Strategic Marketing Graduate Certificate. Students can engage in advanced business strategy curriculum from a top business school. They can develop leadership attributes without committing to a multi-year degree program. The Carlson Graduate Certificates allow distance learners to enroll in four to six courses that equal twelve credits of transcripted and graded coursework. Students usually completed the programs in a single academic year. Students who complete a certificate can apply it to the coursework of an associated degree if they decide to continue through advanced education.
The curriculum in the Strategic Marketing certificate features basic marketing skills and strategy development concepts with critical marketing management principles. Students then dive into lessons on
international practices in marketing,
pricing, brand,
marketing channels,
marketing data analysis, and
buyer behavior.
The strategic management certificate covers topics in
management principles in corporate direction,
strategic problem solving,
business plans, and
financial metrics in decision-making.
These online strategy certificates would be an asset to any professional's portfolio.
Michigan State University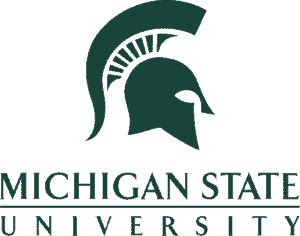 Nothing works better to open doors for business leaders than an online strategy certificate from Michigan State University. The university has been setting higher learning standards for over 150 years. MSU offers online certificate programs designed for working professionals wanting to improve their job performance and marketability. They master some of today's most essential business disciplines. Enrolled students gain versatile skills, valuable credentials, and immediately applicable knowledge that can help them advance in their current career paths. It provides them with the flexibility to move into a new competitive industry with greater growth potential.
The Professional Certificate in Leading Strategy & Innovation from MSU equips learners to recognize the most potentially disruptive influencers of change—from within the organization and from external market forces. Students
assess the impact of disruptors on their organizations,
create effective change strategies, and
lead the organization's future with aligned values, vision, purpose, and goals.
University of Texas at Dallas

The University of Texas at Dallas Strategic Human Resources certificate offers graduate-level credits focusing on leading others well. Successful completion leads to the certificate conferral by UT Dallas. In addition, these credits can be applied to the Master of Science in Leadership and Organizational Development as a specialization. More options for tuition assistance are available when students enroll in an Academic Certificate. Veteran's benefits and employer-based tuition assistance programs are available. Master of Science students may also qualify for federal financial aid.
The Certificate in Strategic Human Resources is a university-based program. It meets the rigors of academic accreditation organizations. The program's design offers the benefits of resources available in a major university in cooperation with the expertise of instructors with real-world business and human resources experience. UT Dallas's distance learning program is accessible globally with a reliable internet connection. This excellent online certificate is one of the nation's best.
An online strategy certificate program is an excellent idea for business students, past, present, and future. Those who acquired a bachelor's degree in business as well as future business school students interested in management and leadership can gain important skills in these programs. The program's curriculum will keep professionals updated on current business growth strategies and the latest resources for strategic planning models.
This type of program in strategic management meets the needs of general managers needing to build cross-functional skills and learn how to implement corporate strategy across many business functions. Since functions are not isolated from one another, business leaders with strategic knowledge need to understand how all business functions work together. There has never been a better time than right now to take advantage of the best online strategy certificate offered at some of the nation's top business schools.
Related Resources:
Guide to Online Business Certificates
Best Online MBA Programs
Best Online EMBA Programs