Millions of people work from home on a part-time or full-time basis, and this number continues to grow annually. Working from home has been linked to an improved home-life balance. Home-based workers may be more productive as well as more satisfied with their job. The elimination of a daily commute and constant oversight can reduce daily stress to improve your quality of life. As you look toward the future, positioning yourself to find and thrive in a home-based job or career makes sense. While many fields offer work-from-home opportunities, these are some of the leading degrees to pursue to have a successful career while working from home. Many of these degrees can be earned online from home as well!
Recommended Online Schools for You
Explore our featured online programs to find the right match for you today.
1. Information Technology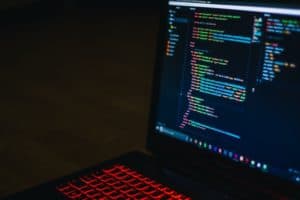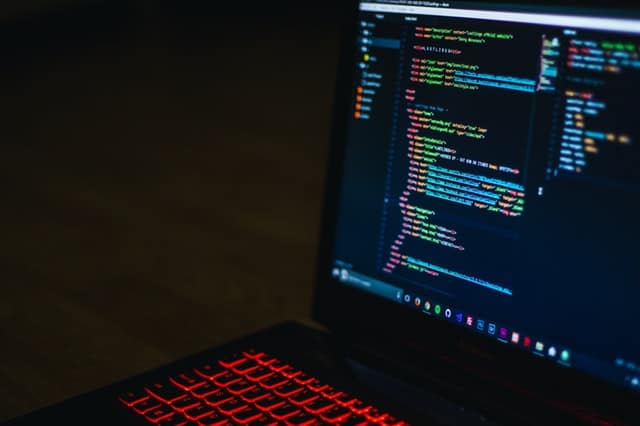 Technological innovations have enabled the rapid growth of home-based jobs, and many of these jobs are in the IT field. While there are numerous IT-related degrees that you can pursue, leading degrees to pursue for home-based opportunities include a Bachelor of Science in Information Science, Computer Science, Information Technology or Information Systems. The starting salary for new IT graduates varies dramatically based on the specific IT degree held as well as by the location and work environment. However, a reasonable starting salary is approximately $60,000 to $70,000.
A Bachelor of Science in Information Science enables you to work on complex data management projects, to develop databases, to maintain or improve systems architecture and more. With a Bachelor of Science in Computer Science degree, you may be involved in programming, computer theory, algorithms and other similar applications on a daily basis. A Bachelor of Science in Information Technology and Information Systems provides you with the foundation to design and manage networks, work as an IT project manager and more.
Immediately after graduation, gaining experience as a salaried professional may be essential, and some of these may require regular attendance in an office environment. However, many full-time IT positions enable professionals to work from home on at least a part-time basis. Some experienced IT professionals transition to being independent consultants after gaining several years of professional experience. These are self-employed individuals who commonly work from home. All IT industry professionals should anticipate regularly improving and updating their skillset for relevancy.
Recommended Online Programs
Explore our featured online programs to find the right match for you today.
2. Website Design and Development
With almost 2 billion websites online today and with this number growing, a career in website design and development may yield incredible opportunities as well as job security. In addition to the need for new website design, existing websites periodically must be redesigned or enhanced with special features.
Unlike a degree information technology, a degree in website design and development combines technical, programming, arts, database and other aspects into a comprehensive program. In most schools, this is a Bachelor of Science degree. However, some technical schools and community colleges offer a 2-year degree in this field. When comparing programs, look for a degree plan that covers topics in mobile website design, online security, online marketing and more to ensure that you obtain a well-rounded education. As is the case with the IT industry, this industry is changing rapidly. Expect to pursue regular continuing education opportunities in this field.
As a professional website designer or developer, you may work as a salaried professional, or you may launch your own business from home. The typical salary of a full-time employee is between $60,000 to $70,000 annually. In many fields, gaining experience as a salaried professional and later transitioning to a freelancer or contractor is typical. In this field, however, you may need to start as a freelancer to build a portfolio before applying to work in a salaried position. Many successful freelancers, however, continue to work independently from home.
Recommended Online Programs
Explore our featured online programs to find the right match for you today.
3. Business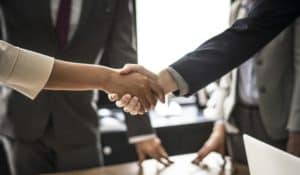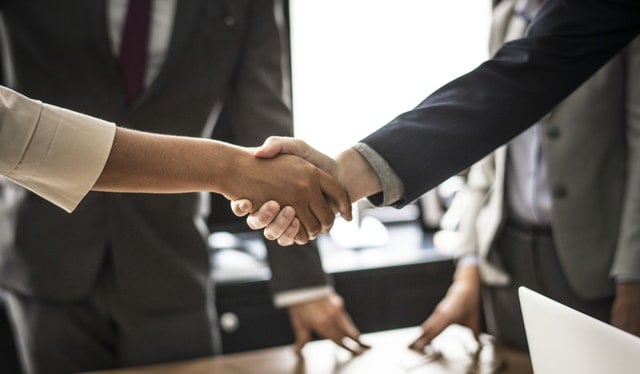 If you strive to run your own business out of your house, obtaining a degree in business is a great idea. There are multiple types of business degrees to consider. In addition to a Bachelor of Arts in Business Administration, you may pursue a Bachelor of Science in Business Management, Bachelor of Science in Entrepreneurship and other similar degrees. Keep in mind that many small business owners are specialists in their field rather than specialists in business. However, one of these business degrees may lay the foundation for starting an online retail store, serving as a business consultant and working in many other capacities. To ensure that you have a well-rounded foundation for future success, consider a double major, a minor or a specialization in a specific area that you want to focus your professional efforts on.
Many positions that require a Business degree require the professional to be in the office or work environment on a full-time basis. Work-from-home jobs related to this degree are related to consulting, online businesses and entrepreneurial activities. For example, one of many options is to open an online retail store. Majors in Business Management and Retail Management are relevant. Another idea is to start an online marketing business that specializes in search engine optimization and other modern marketing strategies. A double major in Business Management and Marketing may set the stage for a successful career as an independent online marketing consultant. The income potential for these and other career paths varies dramatically based on the niche that you focus on.
Recommended Online Programs
Explore our featured online programs to find the right match for you today.
4. English or Journalism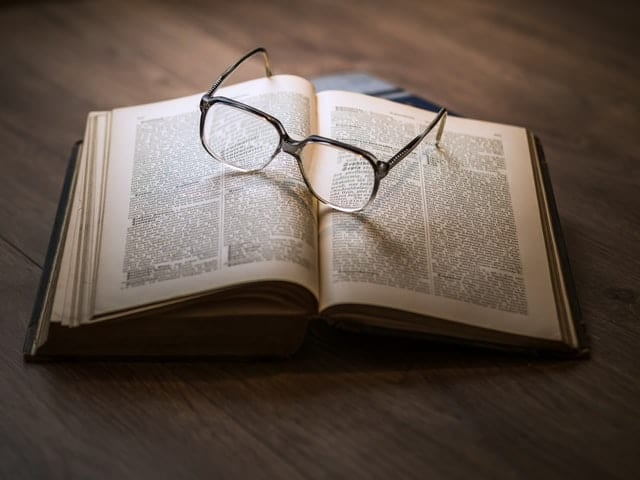 One of the most common work-from-home jobs is a writer. While a degree is not required to write professionally in many cases, specialized training in grammar, composition and other critical areas may help you to be more successful. This is because you may need to produce quality content or pieces rapidly in order to be profitable in this field. Common degrees for work-from-home writers include those in English, Creative Writing, Journalism and Copywriting.
Many writers today produce online content, such as for online media outlets, marketing firms and blogs. Other professionals write books, textbooks, technical manuals and print-based news or fluff pieces. Creative alternatives include writing song lyrics and greeting cards.
While some full-time, salaried and remote positions exist in this field, a home-based writer may be more likely to work independently. A typical home-based writer earns between $35,000 to $60,000 pet year. However, technical writers, successful fictional writers and songwriters may earn substantially more.
Recommended Online Programs
Explore our featured online programs to find the right match for you today.
5. Hospitality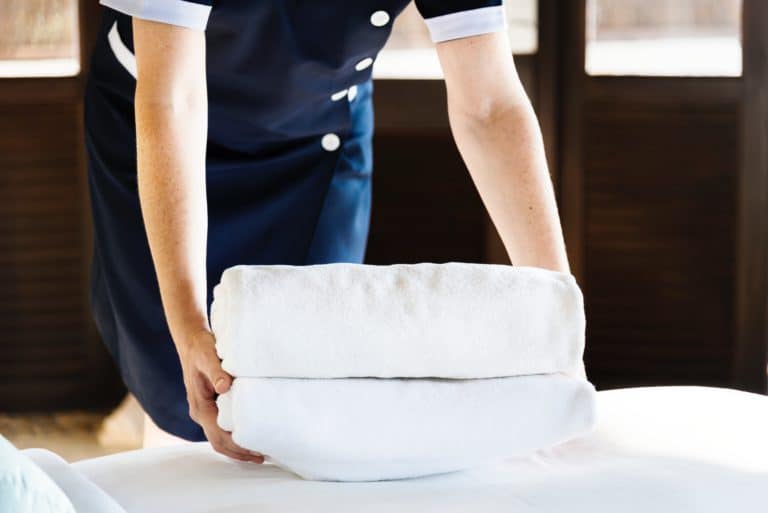 A 4-year Hospitality degree is commonly essential for a career in hotel administration or management. These are usually full-time positions working on-site in a hotel and overseeing daily operations. However, short-term rentals are changing the hospitality industry and enable individuals with expertise in this area to work from home. Short-term rentals are increasingly popular and can be very lucrative for the property owner. However, you will need ample cash to use as a down payment for your first rental property.
There are multiple ways to maintain short-term rental properties, including outsourcing the work to a management company and taking a hands-off approach. Depending on the location of your property and numerous other factors, you may reasonably earn between $10,000 and $30,000 per year from one property. Income may multiply with each new short-term rental property added to your portfolio, so earning potentially is unlimited.
With a Hospitality degree, you may gain valuable knowledge in taxation strategies, management, marketing, customer service and more. This enables you to maximize your profit while amassing a larger portfolio of properties over time. As a hands-on manager of your own portfolio of short-term rental properties, you may successfully work from home as your business grows. However, you may need to obtain the services of many contractors to avoid hiring full-time employees.
Alternative career paths with a Hospitality degree are available. For example, a Hospitality degree may provide essential education that can be used to become a travel blogger, a travel agent, a tour or travel consultant and other positions that you can work in out of your house.
Ready to start your journey?
Get matched with the right online program for you today
6. Early Childhood Education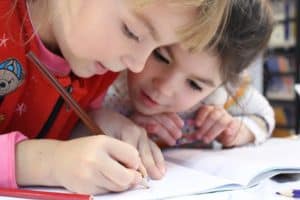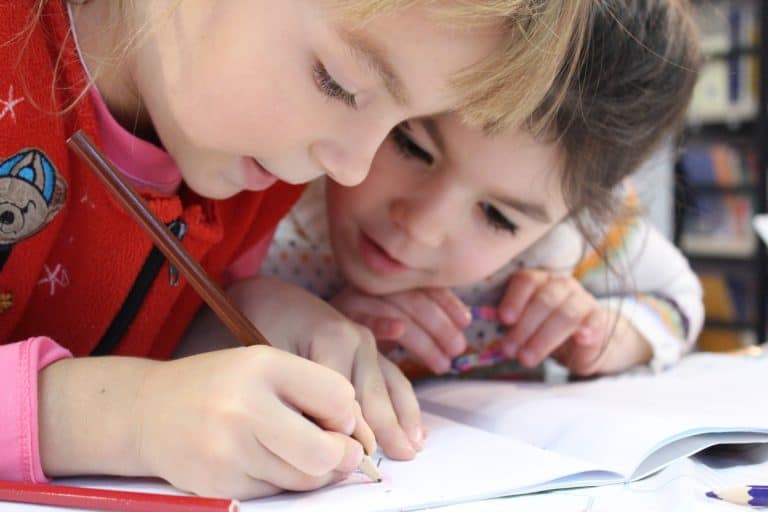 One of the more traditional work-from-home careers is based in early childhood education. Running a daycare out of your home typically does not require a degree, but you should research local regulations regarding insurance and licensing. While some parents are happy to find a safe daycare environment that offers general babysitting services, others prefer that their children receive age-appropriate education for a portion of their day. With a Bachelor of Arts in Early Childhood Education, you will have the credentials required to provide this value-added service to your clients. Rather than running a daycare, you can operate a preschool out of your house that provides true enrichment for young children and that can be professionally rewarding to you.
By operating a preschool out of your house, you can provide a level of personalized attention to each child that is not typically available at a large preschool environment. This may be a key selling point that could enable you to charge similar or higher rates than what a large preschool charges. The income potential for your at-home preschool will vary based on local rates as well as on the maximum student-to-teacher ratio in your area. However, you can generally expect to earn much more money running your own business out of your house than you would as a salaried preschool teacher.
Recommended Online Early Childhood Programs
Explore our featured online programs to find the right match for you today.
7. Accounting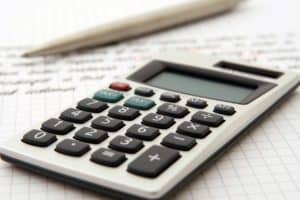 If you enjoy working with numbers, a career in accounting or a related financial field may be a great idea. You may begin a career in this field with a 1-year certificate or an Associate's Degree in a relevant area of study. With these lower levels of education, you may find a work-from-home position as a financial clerk or bookkeeper. You may also launch a successful business as a bookkeeping contractor. A typical bookkeeper may earn between $30,000 to $40,000 per year.
With a 4-year degree in Accounting, you may obtain a position as a CPA or in another similar line of work. Other related positions include a forensic accountant, a forensic analyst, an environmental accountant, a financial advisor and more. Many of these salaried jobs require you to work out of an office, but you may be able to telecommute from home at least once or twice per week. If you branch out on your own, such as by being an independent CPA who prepares clients' tax returns out of your house of an independent financial advisor, you can bypass the traditional office work environment. Depending on your area of specialization, location and other factors, you may reasonably expect to earn between $50,000 and $90,000 annually.
Recommended Online Programs
Explore our featured online programs to find the right match for you today.
8. Foreign Languages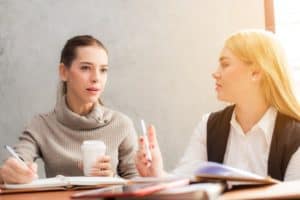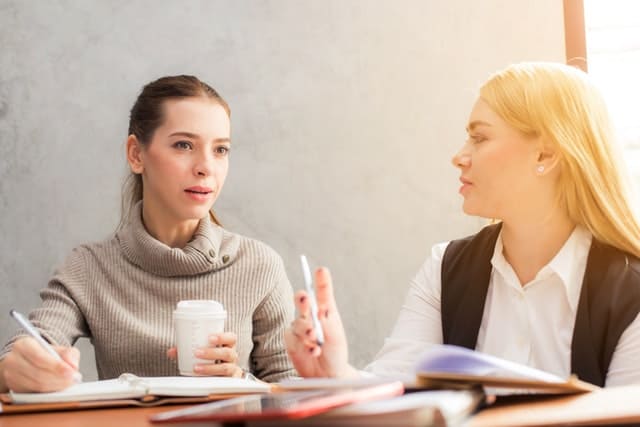 Earning a degree in a foreign language may enable you to work from home in several capacities. A 4-year degree in Spanish, French, Italian or other languages will improve your proficiency in reading, writing and speaking fluently. With proficiency, you may obtain a job as a foreign language translator for the government or a private corporation. You may also work as an independent contractor. Some foreign language translators provide oral services and work heavily with others on a daily basis, and others translate written documents.
The type of translation that you do may impact your ability to work from home. For example, independent contractors and specialists in written translation more commonly work from home. Your compensation may vary dramatically based on your expertise and on the specific language or languages that you are fluent in. Translators who are fluent in a less common language may be able to charge a higher rate, but they may not have as many work opportunities. If you intend to be a translator, consider gaining proficiency in multiple languages to increase your earning potential.
Translation is not the only professional avenue that you can pursue with a foreign language degree. For example, you may work from home as a foreign language tutor or provide individual instructions to those who need to learn the language quickly. Average income for professionals with a foreign language degree is between $45,000 and $50,000 per year.
9. Music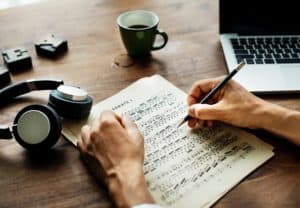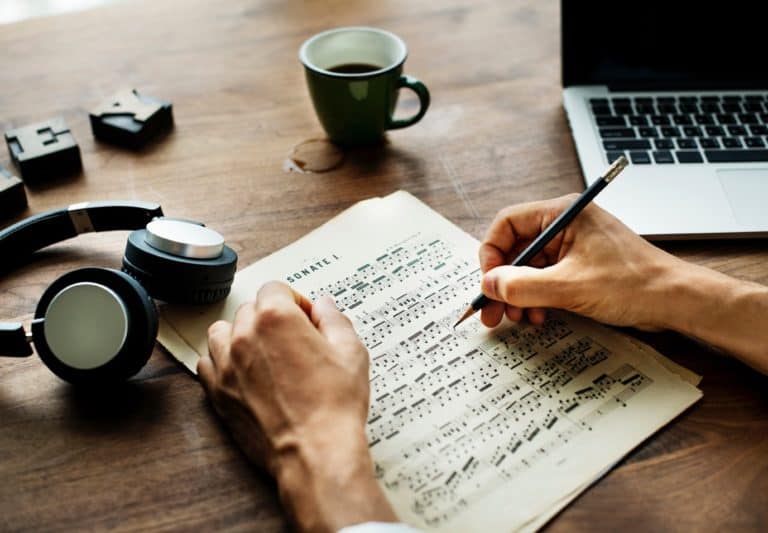 If you have a special interest in or knack for music, obtaining a degree in music may be a lucrative idea. The most common degree in this field is a Bachelor of Arts, and you may obtain a music-related degree in a specific instrument or in composition, theory or another area. Individuals with a 4-year degree in this area often become music teachers at public or private schools. If you prefer to work from home, you may use your knowledge to provide private lessons to children or adults.
Many musicians work independently by gigging or performing live. Paid performances as a solo musician or in a group may be at small local venues, wedding receptions and other special events or venues. Songwriting is another lucrative option. Many musicians use their skills in a variety of ways rather than by focusing on one money-making avenue, such as by providing lessons during the week and gigging on the weekends.
A degree is not necessary to work in this field, but studying music and receiving high-level education may improve your mastery and skills. As a result, you may enjoy higher earning potential. Depending on your skills and the effort put forth, earning potentially may begin around $20,000 per year and may increase dramatically with skill and success.
10. Culinary Arts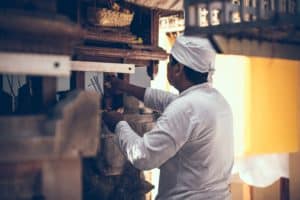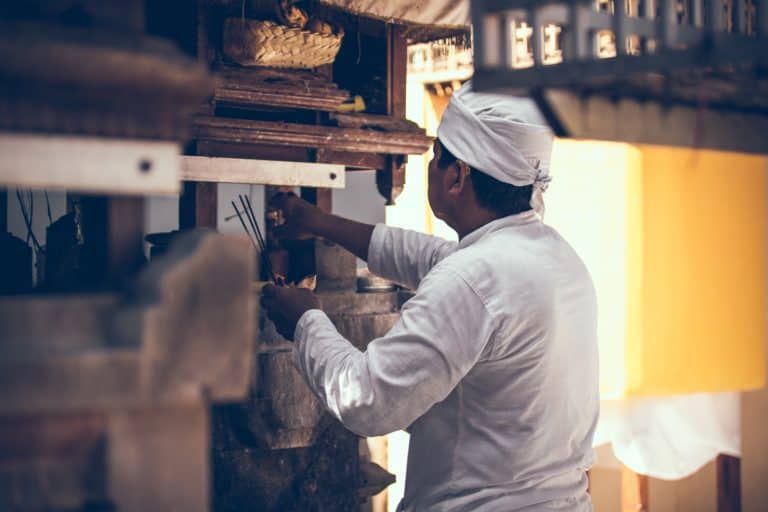 Culinary arts is a more unique area of study for a home-based job, and it can lay the foundation for a wide range of career paths. A 1-year certification and an Associate's Degree in Culinary Arts are available, but these lower-level degrees generally provide skills and knowledge essential for working in a restaurant rather than to work out of your house running your own business. A Bachelor's Degree in Culinary Arts provides you with in-depth knowledge of budgeting, management communication and other important aspects of business management that are more practical for running a culinary-based business out of your house. You likewise may gain profound skills in food preparation, nutrition, beverage control and other critical concepts through a culinary arts degree. However, the curriculum for a Culinary Arts degree varies dramatically, so you should analyze the required coursework carefully when selecting a school.
One of the more common home-based positions that you can pursue with a Bachelor of Arts or a Bachelors of Science in Culinary Arts is catering. As a special events caterer, you may anticipate earning between $30,000 to $80,000. This variation is based on the type and size of events that you cater, your menu items, your location and other factors. Other related home-based career paths include a food blogger, a menu developer, a nutrition consultant, a specialty cake baker and more.
These are among the more common degrees that can be used to launch a successful home-based career. Based on the industry selected, opportunities include running a business out of your home, working as an independent consultant and working remotely as a salaried professional. Before pursuing a specific field, analyze the income potential for the path that most interests you. Create a career plan that will set you on a path toward success so that you can make regular progress toward desired objectives. By taking these important preparatory steps upfront, you are laying the groundwork for a successful career in the home-based work environment desired.
11. Cybersecurity
We've come to rely on computer programs, software, and websites to conduct our banking and finance, social media connections, healthcare, you name it, and we turn to the computer to handle it.
Unfortunately, as we rely increasingly on computer technology, we run the risk of hackers, malware, ransomware, viruses, phishing, identity theft, and more we've probably not even thought about. More than 30,000 websites are hacked daily, and over $17,000 is lost every minute because of phishing. Over 92% of malware infections come through email. 2019 the healthcare industry alone lost about $25 billion because of ransomware.
While a number of computer technology degrees may get you there, Cybersecurity has become a stand-alone degree that can be a golden ticket for remote work. The Bureau of Labor Statistics estimates employment in Cybersecurity is 32% (much faster than average) between 2022 and 2032, with a median salary of $112k.
Remote work is plentiful in cybersecurity, with over 756k job openings in 2023, and is a hot field for women, with some companies prioritizing diversity hiring. Cybersecurity analysts' employment is growing in government agencies, national companies and corporations, educational systems, healthcare systems and hospitals, apps and streaming services, and more.
12. Health Sciences
You're in luck if you're interested in a healthcare career but don't necessarily want to work in a hospital or clinic. Advanced computer technology and licensing regulations have made it possible to work remotely in healthcare if you hold the right degree. More and more healthcare systems, physician groups, social services, and public health agencies have remote positions available in clinical and nonclinical areas.
An associate's, bachelor's, master's, or doctorate degree can open many career opportunities in remote work in telemedicine, patient case and health information management, behavioral health, or administrative careers. Remote healthcare careers will require degrees in science, public health, health education, nutrition, psychology, business, finance, nursing, etc.
Ancillary support careers in insurance, pharmaceutical sales, social work, or medical equipment sales are typically not confined to an office setting and may require degrees in business, biomedicine, science, marketing, etc. Nearly any healthcare profession with the appropriate licensing can be done remotely with the help of videoconferencing and social media, such as nursing, health information management, psychological counseling, public health, health education, nutrition, etc. 
Depending on your degree, employment, and experience, salary ranges for healthcare professionals from $54k-$127k with an average of $84k in 2023 (PayScale). Salaries may be significantly higher for health professionals working remotely with patients.
13. Human Resources
If there was an upside to the 2020 COVID-19 pandemic, it might be the normalization of full-time or hybrid remote work, including Human Resources (HR) positions. While you could take one of several degree paths to become a Human Resource professional, a more direct route is by earning an Associate, Bachelor, or Master's degree in Human Resources.
HR has become more digital, with technology opening remote paths for recruitment, skills testing, payroll and benefits, etc. Ask any HR professional, and they'll tell you it can be a high-pressure career. But, having the option of working remotely can go a long way in helping you maintain a healthier work-life balance.
Human Resource generalists must be well-versed and skilled in essential communication, management, business, marketing, psychology, and more. An undergraduate Human Resource degree provides it all under a one-degree umbrella. Graduate HR degrees allow you to specialize in areas such as staffing and recruitment, organizational development, benefits and compensation, labor relations, and other concentrations.
An HR degree prepares you for certification in Professional in Human Resources (PHR®), Senior Professional in Human Resources (SPRH®), and Society of Human Resource Management (SHRM) and are an excellent asset to graduates applying for Human Resource positions in large or small companies.
HR executives, managers, and specialists can earn salaries ranging from $60,000 to over $125,000, depending on the position and education.
14. Marketing and Public Relations
Earning a bachelor's degree in public relations or marketing is your starting point for a terrific Marketing or Public Relations career that can easily be done remotely, as a freelance professional, or as a corporate employee, individual, or business. The fields touch on a wide range of skills and talents, and a targeted degree program in Marketing and PR will boost your career options.
In broad terms, it's possible to make good money in either field depending on whether you work for a corporation/business or work independently. These fields are considered among the best jobs in creative or media jobs. It's possible to earn between $100k-$147k for marketing managers, and public relations specialists are able to bring in $49k-$82k.
Colleges and universities frequently combine the two fields into one degree with specializations or concentrations through their communications, journalism, and business schools. Marketing studies concentrate on product promotion, services, or concepts for a company, business, or individual. Public Relations concentrates more on developing a positive public image and reputation for individuals or businesses.
A degree in Marketing will develop your skills in content creation, marketing analysis, management of social media, marketing strategies, etc. Public Relations will focus more on developing eye-catching content, managing social media accounts, and measuring media impact and analysis. 
15. Graphic Design and Visual Arts
Combine your artistic talent with a bachelor's in graphic design or fine arts, and you'll have the basis for a great remote career either as an independent designer or an employee of a corporation, business, or other organization.
CNBC named graphic design at the top of its 2023 list of in-demand freelance and remote careers, with nearly 30% of graphic designers being self-employed. While it's possible to work in the field without it, a degree will ensure and demonstrate your creativity and expertise with graphic design tools and technical knowledge to create a website, app, brochures, and so on.  A graphic designer's salary in 2021, according to the U.S. News and World Report, was between $51k-$75k. This career is growing as fast as other careers (Bureau of Labor Statistics), with publishing, design services, public relations, advertising, and public relations jobs available.
A fine arts or graphic design degree will teach you branding and design theory. Among the courses you'll take in this degree are:
Typography
Digital Publishing
Web Graphics
Desktop Publishing
Still, and more importantly, a degree will enhance your skills in Adobe Illustrator, UX design, design, production art, or web design. What's more, you'll graduate with a portfolio to showcase your expertise and talent that can open up career opportunities in advertising and, public relations, industrial design, digital media, multimedia, and animation. 
Related Articles:
10 Best Degrees for Digital Nomads
10 Best Degrees for Writers
Best Online Degrees for Getting a Job
Best Online Degrees for Moms
Best Online Degrees for Working Adults
Best Online Degrees for Seniors
Best Online Degrees for a Active Duty and Military