Do you like to collect and analyze information and data? Does the prospect of observing workers and recommending changes that will make an organization perform better sound like a good idea? If you answered "yes" to these questions, a career as a management analyst might be the perfect fit for you. Settle in and read on to discover what this profession has in store for you in this ultimate guide to becoming a management analyst.
What is a Management Analyst?
Also known as a management consultant, the management analyst is an expert consultant that helps firms be better at what they do. Management analysts sometimes work for consulting firms, but they may also start their own firms or work independently.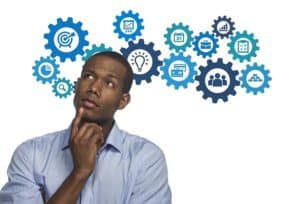 Management analysts utilize creative thinking to identify and solve issues for an organization. A company may hire a management analyst to address a specific problem or determine its comprehensive health. Some of the tasks one can expect to perform as a management analyst include:
-Developing solutions and strategies for identified problems
-Collecting and organizing data
-Analyzing financial records
-Presenting information to the C-suite
-Interviewing personnel
-Conferring with management
-Providing written reports
-Recommending new procedures or systems
-Analysts working for themselves or on contract may also write proposals for jobs and bid on temporary consulting positions.
How Do Management Analysts Get Hired?
Organizations of all shapes and sizes in every corner of the world hire management analysts to stay competitive in today's global market. The U.S. Bureau of Labor Statistics reported that 30 percent of management analysts in 2016 worked for companies in the technical, professional, and scientific services.
What Other Kinds of Firms Do Management Analysts Work For?
Other organizations and firms that hired the majority of management analysts and consultants included:
-Finance and insurance companies
-Self-employed people
-Management firms for enterprises and companies
-Government agencies at the state and federal levels
-Computer systems and design services
Where Do Management Analysts Work?
The top five states for management analysts reported by BLS in 2016 included:
-California (102,850)
-Virginia (46,670)
-Florida (42,770)
-New York (40,000)
-Texas (35,330)
Metropolitan areas reporting the highest concentrations of management analysts included Washington, DC, New York, NY, Chicago, IL, Los Angeles, CA, Atlanta, GA, Boston, MA, Seattle, WA, San Francisco, CA, and Minneapolis-St. Paul, MN.
What Salary can a Management Analyst Expect?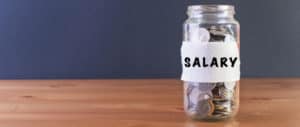 An entry-level Management Analyst with under a year's worth of experience can expect to earn an average total salary (which includes tips, bonuses, and overtime pay) of $54,331 based on a reported 76 salaries, according to Payscale. An early career Management Analyst who has acquired one to four years of experience will earn an average total compensation of just over $62,000 based on over 400 salaries reported. Mid-career Management Analysts with five to nine years of experience earn an average total compensation of over $72,000 based on 249 salaries. Experienced Management Analysts with 10-19 years of experience earn an average total salary of $77,220 based on 206 salaries. Professionals in their late-career (20 years and higher) make an average total compensation of nearly $84,000.
How Do I Start a Career as a Management Analyst?
There are many paths that can lead to becoming a management analyst. This ultimate guide to becoming a management analyst was written to encourage students seeking this professional route. Strong writing skills are essential for those considering a position as a management analyst. Whether working for a firm or yourself, you will be using writing and analytical skills even before you are hired to show that you are a good fit for the position. To function well as a management analyst, you will also want to develop the other skills to communicate your solutions and findings efficiently.
Some of these will include:
-Proficiency in computer applications and languages applicable to the specific field in which you work
-Statistical modeling and quantitative analytics, like those found in financial applications
-Presentation and speaking skills
-Proficiency in business communication
-Specialized knowledge of components within area of expertise
-Research and critical thinking skills
What Educational Routes do Management Analysts Take to Prepare for the Career?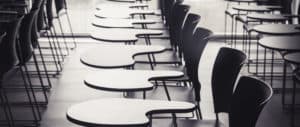 Most management analysts have completed an undergraduate degree at the minimum. The education can be in accounting, business management, IT, or any other area as management analysts may be specialists or generalists in a field. Some continue a traditional educational trajectory and complete a graduate degree either in the same field, an MBA, or a degree like a Master's in Business Analytics or Management Analytics.
No matter the degree you choose, you can also add relevant credentials to your resume by obtaining certification as a Certified Management Consultant (CMC) through IMC USA. This certification is by no means required but confirms one's educational achievements, tracks experience, and offers continuing education to further one's skills and knowledge. It can also help a candidate stand out for new opportunities by affirming her commitment as a management professional. To obtain this certification, candidates must prove they have received sufficient education and experience, present client reviews, and pass a written exam and interview. The exam focuses on the IMC USA's code of ethics. Professionals are required to get re-certified every three years.
Many management analysts have an undergraduate degree in business administration, public administration, finance, or related fields. They may also have several years' professional work experience. It is becoming more common for a graduate degree, and specifically the MBA, to be required. Those who work for the government or in the military also require proof of citizenship and must obtain a secret clearance.
Any degree a potential management analyst considers should include a curriculum covering computer and information science, business, psychology, marketing, finance, accounting, management, and economics.
Generally speaking, a management analyst will start at an entry-level position before developing into consultancy. Many will work as auditors, market research analysts, accountants, or computer systems analysts. Eventually, they will grow through internal and external promotions into the role of management analyst.
What Does a Career as a Management Analyst Look Like?
Let's start by looking at entry points into a management analyst career, what the job titles typically are, and what the general career progression timeline looks like.
Entry Points into Management Analysis and Consulting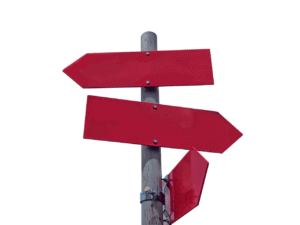 When considering entry points into this field, there are four general ways professionals start their careers as analysts: after completing their bachelor's, after graduating from a master's program, transitioning from industry positions, and joining an organization as a senior industry hire. Most professionals joining the analyst and consulting field tend to enter from one of the first two entry points:
After a Bachelor's
This stands as the second-largest route into management analysis in organizations and firms. Some corporations tend to hire more undergrad talent. For example, of the strategy organizations, Bain tends to employ more undergrads than BCG or McKinsey, despite it being a smaller firm. Deloitte and Accenture, on the other hand, tend to hire larger analyst numbers than any strategy peers.
After a Master's
Entering management analysis after grad school, specifically an MBA program, is, by and large, the most significant entryway into analyzing and consulting firms. Many organizations are made up of post MBAs between one to three years removed from completing their programs. Plenty of JDs and MDs are hired as analysts after their programs, but the bulk is freshly minted MBAs. There is a multitude of engineers and people with technical degrees, like data analytics, entering the field.
Alternate Entry Points
While the above two routes represent the bulk of new hires, they are in no way comprehensive. As firms continue to expand and grow, these entry points are becoming more common because organizations are in constant need of more industry experts and more analysts well versed in implementation work as they push into other areas requiring analytics and management.
What will a career path in management analysis look like? The following is a rough approximation of what one may expect. Consider it a mental model to understand how many years one might spend at each level, the total expected compensation, and the responsibilities asked.
Titles Within Management Analysis
The job titles in management analysis are straightforward and have remained relatively constant over the years. One newer trend is that many organizations offer "interim" titles to their analysts and consultants as they move up the ranks. These title changes may be official, while sometimes they are unofficial. Regardless, they are helpful in understanding where a professional is in their trajectory. This often happens at the beginning of one's career ladder (Senior Associate Consultant) instead of the senior end (Senior Principal).
Another everyday reality is noting the years within the position. For example, first-year analysts at some firms might internally be referred to as A1s and a second year as an A2. These interim titles can be helpful to show exactly where an analyst is on the responsibility ladder. Workers may be called Business Analysts, Project Managers, Functional Analysts, or IT Leads.
Timeframe for Progression in Management Analysis
A star consultant or analyst may shoot up the ladder from Consultant to Partner in five years, but that is an exception and not the norm. Underachieving analysts could face the "Up or Out" policy that many organizations abide by. This means that if the company isn't ready to promote the analyst to the next level at the end of a time frame, it may ask her to leave the firm. While no one likes to be dismissed, it's for the best if it's not the right fit.
Responsibilities at Each Level
The responsibilities below are general and will give you a basic sense of the types of activities management analysts are responsible for at each level.
Becoming a Partner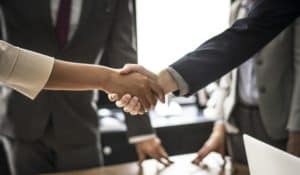 A partner's role is to bring in new business for the organization and manage the relationship with the existing clients. The partner's role is divided between sales efforts (finding new business) and keeping the current clients happy, which often means engaging with them a few times throughout a project. This could include an initial kick-off, check-in, and final evaluation meeting. Partners also spend time working directly with the management team but will primarily rely on a principal to drive all the communication streams and manage the rest of the employees.
Working as a Principal
Principals are typically thought of as partners in training. Their primary responsibilities include managing the key client contact daily, managing the mid-level managers, and keeping partners informed about case progress, analysis findings, milestones, and any potential roadblocks to efficiency.
Engagement Managers and Project Leaders
Managers spend most of their time problem solving, processing the analysts' individual workstreams, and streamlining them into a cohesive step. A majority of their time is spent ensuring that analysts are on track without roadblocks on any given analysis and receive the necessary support and training they need. In addition to supervising the analysts, they concurrently synthesize the workstreams' output and share progress updates with senior team leaders. Lastly, managers spend time directly interacting with clients.
Analysts, Consultants, and Associates
Contributors, like associates and analysts, do most of the actual analysis within their individual workstreams. Unlike the other roles discussed, analysts don't have to manage other groups in the case team. They are entirely free to focus on their work. Depending on the caseload and nature of the projects, this could look like conducting research interviews, building operational models in excel, and collecting data and analysis. Once given an assignment, associates and analysts are expected to work independently with minimal oversight.
What are the Future Trends of Management Analysis?
The essential future management analysis trends are advances in crisis management, the growing development of information technology, and the increasing need for multinational culture analysis.
The Future of Crisis Management in Business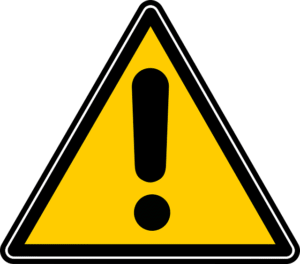 Crises, both external and internal, can hit even the best-managed firms and organizations. Sometimes organizations can forecast and anticipate crises, in which case managers and analysts can have time to develop contingency plans. However, sometimes they can't. For example, after the sudden death of McDonald's CEO Jim Cantalupo, the restaurant chain had a solid succession plan in place and quickly named Charlie Bell as its new CEO. After only a few months, Bell announced he had been diagnosed with terminal cancer. Even though the corporate entity had prepared for its leader's untimely death, it could not have anticipated that his successor would be stricken by a terminal illness immediately after the move.
Consider the devastation caused by Hurricanes Maria, Harvey, Nate, and Irma in 2017. Marriott Hotels' crisis management plan involved canceling its "no pets" policy and allowing guests fleeing the storms to check in with their pets as a way to support frazzled and stressed customers.
Today, as we struggle through the uncertainty of a global pandemic, crisis management is as essential as it has ever been. Readers of this guide to becoming a management analyst will do well to understand that successful organizations will be those that can plan for the absolutely unexpected. If Covid-19 has taught the world anything, it is that anything is possible.
The Vital Link Between Management Analysts and Information Technology
The second trend that will have a significant impact on management analysis in the future is the proliferation of analytics and data in information technology. An increasing number of firms and organizations are selling technology, while a higher number are looking for cutting-edge technology to produce and market the services and products they sell. One incredibly unique type of technology is dashboard software. Much like the dashboard of an automobile, dashboard software gives managers and management analysts a well-organized look at the relevant information they use to evaluate best and lead their organizations.
Most large firms are organized in siloed divisions, and often each division is connected to a particular type of database or application software. Dashboard software allows team members and employees to access information from software available to them but don't typically use them. One example would be an application used heavily by the accounting department and accessible to shipping and receiving. The most important component of this data management system is the dashboard's capability to show up-to-the-minute information and allow all divisions to access all needed information—such as performance and financial data—on a single screen.
Management Analysts Will Operate Across Multinational Cultures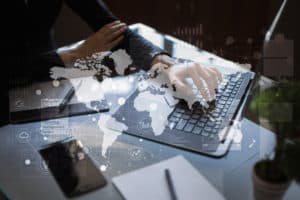 The ever-expanding globalization of the world market has driven managers and management analysts to develop global management skills. The ability to function in diverse cultural environments is not only an advantage at this point; it is a requirement for financial survival. With more and more organizations choosing to do business in multiple regions worldwide, managers and decision-makers are often required to learn the social customs, geography, and even the language of other cultures. It is a significant investment of time and resources to train employees for foreign assignments. This will often include paying their relocation costs. Choosing the right person for the job is can be a gamble. Individuals who are flexible, open-minded, willing to try new things, and adaptable to a multicultural setting are the best candidates for international management analyst positions.
As firms and organizations expand their products and services worldwide, managers and management analysts will continue to face the challenges and opportunities involved in managing clients' and employees' behaviors and needs around the world. It is vital to recognize that people respond to similar situations differently because of cultural differences. The burden falls on managers to produce results while creating solutions for the issues that arise from differences among employees. Management analysts are invaluable in helping managers get results, win respect, and lead employees throughout countries, cultures, and groups of individuals.
Next Steps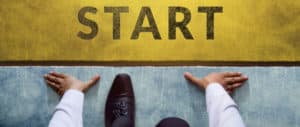 It is well worth the effort to pursue this field of study after reading this ultimate guide to becoming a management analyst. The profession involves many components that span applications and industries in business leadership. Management analysis is an in-demand field with many career opportunities available to those who are highly qualified. If becoming a management analyst interests you, some resources are available through trusted sources to help prepare you for an organization's position. Here are some simple steps you can take to begin your journey into the world of this exciting profession.
Contact and Interview a Professional Management Analyst
Ask those you know if there is a professional in this field among your neighbors, friends, or extended family. There is no substitute for having access to the career through pursuing a degree and working within the management analysis profession. Practicing analysts will be more than happy to sit down with you and share the lessons they have learned along the way. A professional management analyst may also prove to be a needed connection to have in the future as you begin seeking potential job opportunities.
Research Reputable Business Schools
One of the best things potential management analysis students can do is invest their time and resources into the best business training possible. An online MBA in management analysis may be just the ticket for you. Business schools offering this time-tested distance degree appoint business experts in the field as instructors. They also employ career advisors and admissions personnel within departments ready to answer any questions you may have about the programs. Business schools are primed to connect potential program candidates with seasoned advisors to ensure they find the right program fit.
Prepare Yourself for a Future in Business Leadership
After experiencing some thought-provoking interviews, reading excellent resources like this guide to becoming a management analyst, and acquiring other data on the many career paths that are kick-started with a degree in management analysis, a potential analyst can begin to imagine what it is going to be like to acquire a position in an organization. Online MBA in management analysis students should realize how they want to see their careers take shape. Perhaps they want to work for a government organization or in the nonprofit sector. Wherever the road takes them, management analysts will find it both challenging and rewarding.
Related Resources:
Best Undergraduate Business Programs
Best MBA Programs
Best Online MBA Programs
Best Online Master's in Management
Best Free Resources for Management Analysts
Best Online MBA Programs for Management Analysts
Best Degrees to Become a Management Analyst