Whatever your experience level, learning and developing new skills and knowledge is essential. As you advance your career, you need to work efficiently with coworkers and employees. Many business professionals naturally develop skills over the course of their careers. But the realm of management skills can be the toughest to develop. After all, if you've never been given a chance to oversee others, how can you gauge your quality as a manager? This is where top online management certificates really show their worth.
Many aspiring and newly appointed managers wonder whether enrolling in an online management certificate could benefit their careers. The fact is, they are an easy way to beef up your management toolbox. Here are ten of the nation's best online management certificates that will benefit your personal and professional goals.
Harvard University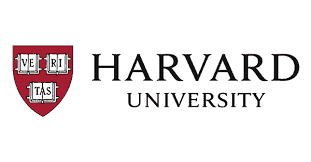 Students enrolled in Harvard's Leadership & Management course get the best of the best management education. They develop the leadership and management skills they need to get things done and bring out the best in their teams. It is hepful for aspiring, new, or seasoned leaders. Students enjoy the rich curriculum as they develop the leadership skills to advance their careers, teams, and organizations.
This stellar online management certificate is designed to help business leaders unleash the potential in themselves and their coworkers as they cultivate high-performing teams. Distance learners become more versatile leaders. They learn to mobilize others. They immerse themselves in real-world leadership issues, self-assessments, and valuable feedback from colleagues and peers.
The Management Essentials course is formerly known as Becoming a Better Manager. It provides the real-world strategies and tools needed to excel in
change management,
decision-making,
implementation, and
organizational learning.
Organizational Leadership equips experienced leaders and aspiring executives with the tools, skills, and strategies to rise to expanded leadership responsibilities as they guide their organizations effectively. Students learn to
set and communicate direction,
generate organizational alignment,
drive innovation, and
engineer change.
This online management certificate from Harvard has it all.
University of Pennsylvania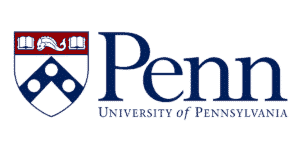 The University of Pennsylvania features an online Leadership and Management Certificate. The Leadership and Management Certificate offers leadership courses that help executives across the organization attain new levels of success. Enrolled students learn cutting-edge management concepts from world-renowned Wharton instructors. For organizations looking to achieve and increase competitive advantage via online leadership training, look no further. This is a convenient and flexibly-paced online executive management certificate program. It is an effective way to attain knowledge for maximum impact within any organization.
The online Leadership and Management Certificate program is perfect for high-potential mid to senior-level managers leading in any function or industry. These candidates should hold a minimum of five to seven years of experience. Students gain exclusive insights and learn cutting-edge concepts that advance their careers. Benefits for executives seeking this certificate include enhancing and strengthening manager and decision-maker skills within an organization. All students learn at their own pace with the convenience of online leadership courses and flexible start dates. Pennsylvania's online program in management has what it takes.
Massachusetts Institute of Technology


The online Executive Certificate in Management and Leadership is the perfect option for business professionals and technical executives. Students enhance their general leadership and management skills. They become influential leaders in today's dynamic business world. The curriculum centers on core business competencies, including
systems thinking,
marketing,
finance,
negotiations, and
change management.
Why earn an online Executive Certificate from MIT Sloan? This program from MIT Sloan is a chance to dive deeply into the business subjects that matter to leaders most. It is formal recognition of one's professional development. And, as many mid-career managers, technical professionals, and executives attest, it can be a significant catalyst in one's career.
Enrolled students deepen their executive skillset while getting up to speed on timely business topics. They may also tailor their certificates to address specific issues they face. While students receive a certificate of course completion after each individual course, MIT's Executive Certificate is designed around a central track and consists of several classes. To enroll in this program, online researchers go to the red bar at the bottom of the program's page and click add to cart. When they are ready, they can checkout. There is currently no cost to enroll in the online Executive Certificate.
University of Michigan

The University of Michigan's Accelerated Management Development Certificate Program (AMDCP) is perfect for directors, senior managers, and mid-career professionals. Students upskill and broaden their business acumen with the rigor and credibility that has made Michigan Ross famous. AMDCP enhances general management skills and knowledge to accelerate leaders' career trajectories. They reach new career goals with relevant specialty courses and comprehensive course material.
The program features an online format, self-paced work, and live faculty sessions. The rigorous, integrated coursework produces a certificate of merit. Personalized learning experiences with specialty courses fuse with individualized course activities.
Enrolled students gain actionable takeaways for superb real-world application. This program is ideal for people managers moving into higher organizational responsibility. Next-level leaders on the path to additional management responsibilities and functional and technical experts in management roles will gain much from this certificate. This program offers an excellent online experience.
Cornell University


Cornell University offers a Business Management Essentials Certificate, Business Management in STEM Certificate, and Management 360 Certificate. They give students the chance to gain the fundamentals of business management critical to success in all industries. Whether students work in a large organization or run a small business, these programs have it all. No matter the size of their budget or staff, managers need to
oversee their resources,
market their products effectively, and
ensure the right people are supported and motivated to help achieve goals.
Perhaps most importantly, business leaders must adapt based on new information and ever-evolving market conditions. The courses in thes online certificate programs are designed to give distance learners a broad view of the critical functions of any organization. Students learn how to make better decisions and accelerate growth as leaders. Program completers come away with a solid foundational understanding of business they can apply to their work. The coursework is great for those starting their careers, changing their current careers, or even creating new ones. Cornell's online management certificates are worth their weight in gold.
Vanderbilt University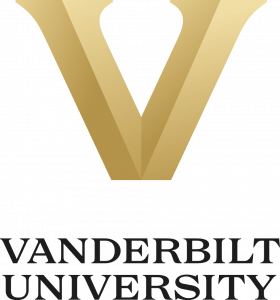 Vanderbilt University's Business Management Certificate is a comprehensive certificate designed for actively working professionals. Enrolled students can finish their certificates in one year or less while working full-time. Class content is featured in short segments that can be consumed on the distance learner's schedule. A personal experience for all students means the university doesn't just teach the best business strategies. It also teaches students how to adapt them to their current roles or organizations.
Course projects, discussions, and assignments can all be tailored to a student's unique goals. Vanderbilt's close-knit community offers career support. The Owen community is not cutthroat but instead competitive. The small class sizes offer supportive environments. They allow participants to connect better with instructors and each other.
This online certificate program builds, refines, and strengthens strategic business skills. The courses offer MBA-level content for working professionals regardless of background, education, or experience. Management leadership courses establish students in leadership roles and align actions and behaviors with how students want to be perceived. This course includes three modules:
managing self,
managing others, and
leading change efforts.
Program completers leave with a thorough understanding of how their leadership can impact their organizations. The finish with a set of sharpened skills to help accomplish goals.
University of Minnesota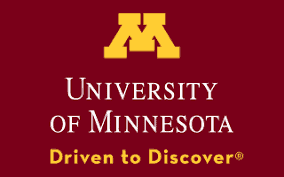 The University of Minnesota offers a Strategic Management online Graduate Certificate. It is a great way to engage and develop skills without committing to a multi-year degree program as working professionals. It is designed to target specific functional areas of interest for organizations.
The Carlson Graduate Certificates allow distance learners to enroll in twelve credits (or four to six courses) of graded, transcripted courses. These can even be completed in one academic year. Students who complete a certificate can apply it to an associated degree if they decide to continue their business education.
Strategic Management students explore management principles in a corporate direction. They also learn about strategic decision-making, implementing business plans, and essential financial metrics. These metrics support decision-making across areas like
business portfolio management,
how organizations innovate/change,
strategic alliances,
managing across borders,
industry variance and analysis, and
the role of technology.
Courses include
Financial Accounting,
Strategic Management,
Industry Analysis,
Strategic Alliances,
Managing the Strategy Process, and
Competing Globally.
Arizona State University


This online Certificate in Small Business Management can be found at Arizona State University's highly ranked W. P. Carey School of Business. Enrolled students unlock best practices for getting their small business off the ground and building a sustainable and successful enterprise. This program was developed and is delivered by Gary Naumann. He pairs a quarter century of undergraduate and MBA instruction with a lifetime of small business experience to distance learners' learning experience.
All courses in the Small Business Management Certificate program teach students how to succeed and how to learn from the mistakes of others. Video lessons in each course act as short movies of the future – the student's future – helping them write their success story. Small business entrepreneurship is a significant personal endeavor. Courses in the online certificate include
Evaluating the Opportunity for Your Small Business,
Developing Your Business Model/Business Plan,
Getting Started in Your Small Business, and
Launch, Grow, and Harvest Your Small Business.
University of California, Irvine


UC Irvine's Paul Merage School of Business teams up with The Claire Trevor School of the Arts to offer a top online management certificate. The Certificate in Arts Management is a highly interactive online program. It is led by vanguard instructors who deliver foundational business principles for practical applications in the creative and arts industries.
The online program builds on the passion of the creative professional. It deals with the responsibilities facing leaders in modern art and creative organizations. The curriculum was designed to equip the learner with the skills needed to effectively manage
finance,
marketing,
fundraising, and
business development.
The online Certificate in Arts Management applies to careers in
marketing,
the visual and performing arts,
gaming,
museum and gallery management,
theatre and company management,
cultural affairs, and
orchestra management.
This online certificate is perfect for art and creative organizations. It's for those looking to influence team development and individuals interested in careers in arts management and professional growth. Trustees, leaders with oversight and responsibilities, and working artists wanting to strengthen their management skills will also want to look into this excellent program.
University of Wisconsin-Madison

Students enrolled in the University of Wisconsin-Madison's online Advanced Management & Leadership, Foundations of Management become skilled influencers and team coaches. They can meet their career goals while
building relationships,
growing their business acumen,
managing change, and
making strategic decisions.
Completing the Advanced Management and Leadership Certificate helps managers expand their leadership skills. It prepares them for the next phase of their careers. Distance learners set themselves apart by gaining the skills they need. They will understand how their decisions impact their organizations and influence stakeholders through indirect and informal authority. They also can master their financial language.
The university's certificate adds credibility to one's work-ready skill set. By completing this certificate, students learn from faculty with real-world business experience. They also discover new ways of doing business that raise their value and improve their organizations. Courses within the program include
Business Acumen and Strategy,
Effective Meeting Management and Facilitation,
Business Analytics for Data-Driven Leadership, and
Business Process Improvement Using Lean Six Sigma and Performance Metrics.
The next generation of business leaders face a workplace in a constant state of evolution. Employees are emphasizing engagement and purpose in their work. Disruptive innovations are redesigning entire industries. Tomorrow's new reality requires a new type of leader. How can managers get equipped to rise above disruption and thrive as next-generation leaders?
Are you interested in moving up within your existing organization? Are you ready to forge new paths on your leadership journey? Top online management certificates are designed with you, the emerging business leader, in mind. Online certificates provide a firm foundation for building a successful management career.
Related Resources:
Guide to Online Business Certificates
Best Online Master's in Management
Best Online MBA Programs