An Affordable Online MBA program in Pennsylvania gives active business professionals many advantages, including potential career advancement, skill development, salary boost, and fantastic networking opportunities. Advancement into senior leadership positions is often dependent upon attaining an advanced degree like the MBA. Ambitious graduate students often face obstacles before deciding to make the leap to pursue a master's degree. Balancing professional, personal, and university life is not always sustainable with a typical on-campus class format, and trying to weed through all the programs available can be daunting in and of itself. Researching the top affordable online MBA programs in Pennsylvania can be a great step for professionals and entrepreneurs looking to get ahead.
Affordable Online MBA Programs in Pennsylvania
Since special interests, family, work, and other responsibilities can prevent potential MBA candidates from registering for a full-time on-campus program, an affordable online MBA from one of Pennsylvania's top business schools can be the perfect option. Some of the business schools in this ranking offer accelerated completion times and course waivers for experienced professionals and academics, which give them the chance to graduate in just one year. Here is a ranking of the most affordable online MBA programs Pennsylvania has to offer.
Methodology
This 2021 list of the Most Affordable Online MBA programs in Pennsylvania is based 100% upon each online MBA degree's base tuition cost. The programs used for this ranking list are the most respected programs ranked from top MBA rankings systems. The ranking order for this list is based upon the base tuition of the degree, which does not take into account fees and books. Tuition data was collected from each university's website. The Affordability Score is informed by the tuition cost and provides a snapshot of where each online MBA's cost ranks relative to others on a 100 point scale.
1
College of Business Administration and Information Sciences
Clarion University delivers the top affordable online MBA in Pennsylvania at the College of Business Administration and Information Sciences. This excellent degree program is a cost-effective way to gain knowledge and insight about the techniques, theories, and practices relating to business leadership and problem-solving. Clarion's 100% online MBA features an affordable and accredited program to fit graduate students' personal needs. The program's AACSB International accreditation confirms that business school candidates will receive excellence in management education. The academic requirements of the MBA are identical for all part-time and full-time students. MBA Foundation courses are available to students with non-business bachelor's degrees to prepare them for MBA coursework. This program is the perfect fit for business administration students and those from other disciplines. The College of Business Administration and Information Sciences offers a general MBA or the same degree, emphasizing Accounting, Finance, and Healthcare. This affordable and high-quality distance degree is an incredible value.
Affordability Score
100.00
1
John L Grove College of Business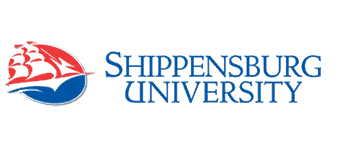 Shippensburg University delivers one of the most affordable online MBA programs in Pennsylvania through the John L. Grove College of Business. The Ship Online MBA features the identical curriculum as the AACSB-accredited campus-based degree program. It also utilizes the same highly qualified instructors and has gained a solid reputation for convenience, quality, and affordability among Shippensburg on-campus students. The 30-credit program includes eight required core courses (consisting of three credits each) and two elective courses. It has been designed to help business students develop the skills and knowledge needed to conduct business successfully in domestic and international contexts. All courses are delivered in a 100% online structure using a mix of synchronous and asynchronous exercises, lectures, and discussions. All synchronous aspects are optional, allowing distance learners to adapt their schedules to their professional and personal needs. MBA courses are taught in accelerated, eight-week terms, which would enable students to concentrate on each class. Ship's incredible online MBA is an excellent value for today's discerning business student.
Affordability Score
100.00
1
College of Business and Public Management
West Chester University's College of Business and Public Management delivers one of Pennsylvania's most affordable online MBA programs. Enrolled students can take their careers to the next level with this online graduate degree. West Chester University has committed to freezing tuition rates for the last two years and offering online programs for a decade. The business school has been nationally ranked since 2016, and its faculty has been teaching online classes since before the year 2000. This dynamic curriculum prepares graduate students for a rapidly evolving world and has been designed to deliver distance learners value. All online courses are asynchronous and include weekly deadlines and exam windows, but generally speaking, there are no other set times that MBA students need to log into their courses. Enrolled students can complete their classwork on their weekly schedules and around their professional and family commitments. This entire affordable degree is delivered in a fully online class structure and delivers the goods in more ways than one in Pennsylvania.
Affordability Score
100.00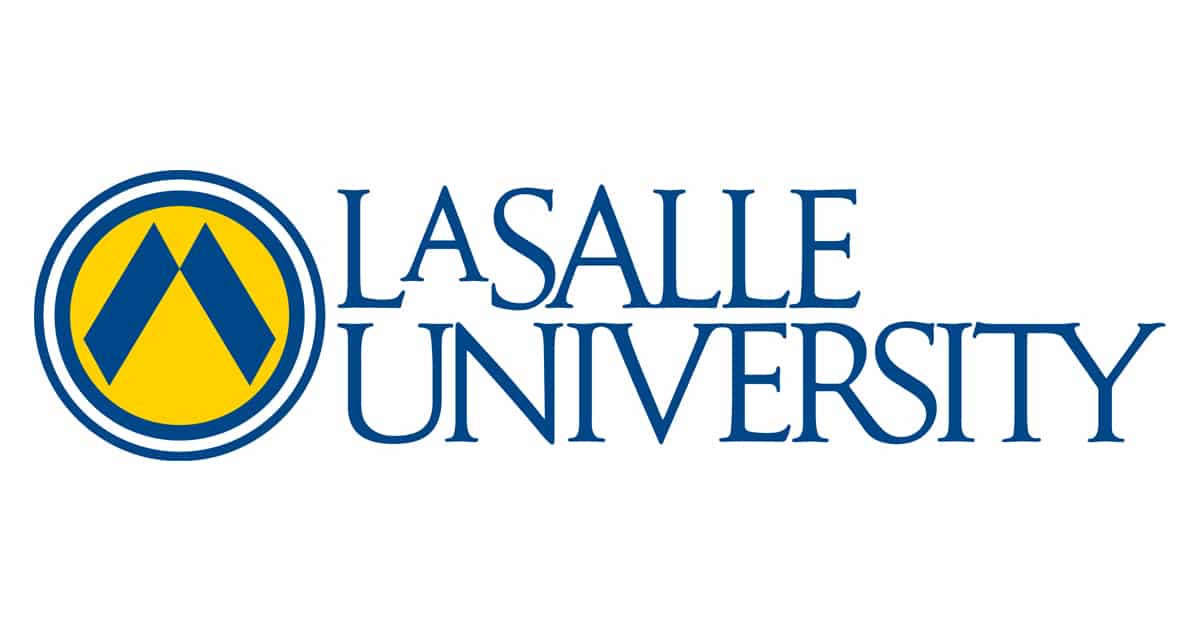 One of Pennsylvania's most affordable online MBA degrees is La Salle University's School of Business. This excellent business degree prepares graduates for a wide array of management roles across the increasing business spectrum. Distance learners will develop knowledge and skills in strategic problem-solving by integrating discipline-specific industry knowledge, teamwork and leadership, business-related written and verbal communication skills, and understanding how the business environment influences decision-making. Financial analysis, regional and global markets, and operational reporting are vital components of the distance degree's curriculum. This La Salle program is focused on the application of concepts and theory to real-world business scenarios. It is delivered in a convenient and flexible format that meets the needs of today's active professionals who balance job and family obligations. Graduate students can develop lasting collaborative networks with faculty and peers that are key ingredients within the Lasallian Business experience. With a four-decade history and more than 5,000 program graduates, the La Salle MBA has a lot going for it.
Affordability Score
92.37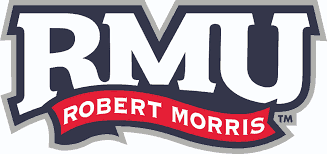 The School of Business at Robert Morris University provides one of Pennsylvania's most affordable online MBA degrees. RMU's highly respected AACSB accredited MBA program has just added another distinction as it leaps ahead of many of its local competitors by joining the University of Pittsburgh and Carnegie Mellon University as one of the top MBA degrees in the Pittsburgh region. The ranking comes in a recent Pittsburgh Business Times. The School of Business has seen impressive enrollment increases in its online distance program driven by its solid reputation and flexible format, all while remaining one of Pennsylvania's most cost-effective programs. MBA students can earn their degrees in less than two years. Inspired by the real-world workplace, RMU's MBA features team instruction in every class. Two expert professors from different disciplines reinforce the interrelation of marketing, management, finance, and other essential business skills. This online MBA offers on each of its promises to today's business student.
Affordability Score
90.03
6
Penn State University Great Valley
School of Graduate Professional Studies
One of Pennsylvania's most affordable online MBA degrees is available at the School of Graduate Professional Studies at Penn State University Great Valley. This excellent degree prepares tomorrow's business leaders in strategic thinking, decision making, effective communication, ethical leadership, and innovation. AACSB International fully accredits the program. In addition to being available online and at the campus in Malvern, the MBA program can also be pursued at Penn State Abington, Abington, Penn State Berks, Reading, and Penn State at the Navy Yard, Philadelphia. The MBA instructors represent a diverse group of business professionals and accomplished scholars who have developed a curriculum designed to equip their students with the tools they need to motivate colleagues and employees, run organizations, and articulate a vision. Course work integrates business areas, including leadership, finance, accounting, marketing, human resources, information systems, organizational behavior, and international business. The affordable program also offers specializations in human resource management, sustainability management, and finance. This stellar degree stands as one of the best in Pennsylvania.
Affordability Score
86.77
7
School of Business Administration
One of the top affordable online MBA programs in Pennsylvania is offered at Widener University's School of Business Administration. This 30-credit Professional MBA program allows students to complete their degree in as little as twelve months or at their own pace. All ten courses from the same curriculum are offered online and in-person, allowing graduate students to choose how to study. MBA students may satisfy all program requirements entirely online, in the traditional classroom, or seamlessly transition between delivery formats. The specialized MBA is a 33-credit hour program that allows distance learners to concentrate on a specific topic within their MBA curriculum. Added to the seven core business courses are emphases in data analytics, organizational leadership, business process innovation, or investment management. While all core business courses are featured in-person and online, not all concentration courses are presented online. Online MBA students elevate their careers by exploring the latest in data analytics, organizational leadership and process, business strategy, and more. This affordable MBA is a must for today's working professionals.
Affordability Score
87.52
8
Arthur J. Kania School of Management

One of the top affordable online MBA degrees in Pennsylvania is currently available at the Arthur J. Kania School of Management at the University of Scranton. Listed as one of the top-ranked business programs in the United States, Scranton offers graduate students a competitive curriculum that can be fully customized to fit their career aspirations. Business school leaders hope to equip students to become the next great business leaders and champion organizations toward continued success. MBA students can choose from eight specializations or fully customize degree plans with the Flex MBA Option. Small class sizes encourage personal connections with faculty and peers. The University of Scranton's online MBA is as unique as distance learners' professional aspirations with eight focus areas in operations management, accounting, business analytics, human resources management, enterprise resource planning, finance, healthcare management, and international business. Online MBA students gain access to various tools and networks to help polish their resumes, hone their interview skills, and connect directly to job recruiters. The business school allows students to put their degree — and them — to work.
Affordability Score
84.53
9
Saint Joseph's University
Erivan K. Haub School of Business
The Erivan K. Haub School of Business at Saint Joseph's University offers one of Pennsylvania's most affordable online MBA programs. Enrolled students get the chance to discover a graduate program unlike any in Philadelphia. Saint Joe's flexible MBA is built by the student, combining her choice of stackable certificates. As the program consists of only thirty-six credits, distance learners can complete all program requirements in as little as one calendar year. Students can also choose from various concentrations and study entirely online, on-campus, or mix both with a hybrid format. Affordable tuition options are also available to MBA students. Erivan K. Haub School of Business leaders are committed to helping students thrive in a world where technology-driven models and mindsets will change how business is done. This innovative yet affordable MBA will challenge distance learners to become future-focused leaders with the vision, knowledge, and tools to navigate unprecedented economic and social disruptions, with a drive for sustainable success and social benefit. Saint Joseph's online MBA model is the only one in Philadelphia that allows students to customize their experience fully.
Affordability Score
79.47

Lehigh University provides one of the most affordable online MBA programs in Pennsylvania through the College of Business. Lehigh's FLEX MBA is the hybrid MBA for working professionals wanting to enhance their business acumen. The part-time format is tailored to active professionals who need to pursue their advanced distance degrees at their own pace. This affordable FLEX MBA provides an unparalleled flexibility level to distance learners. Business students can opt to participate in the traditional classroom or online daily through the College of Business' unique ClassroomLIVE format, depending on what their daily schedule requires. Some learners prefer the networking opportunities being on campus provides but may need to travel for work assignments for a week. They may attend classes in person, and when they leave town, they can join their courses online in real-time during their time away. It's the ultimate, flexible hybrid educational opportunity. The part-time FLEX MBA also offers specializations in business analytics, marketing, corporate entrepreneurship, and finance. This affordable MBA is a must for today's elite graduate students.
Affordability Score
78.32
Are you considering what it might look like to complete a top online MBA in Pennsylvania? Finding the perfect program that ticks all the boxes can be a complicated venture. This vital decision can be overwhelming when considering the vast array of websites, ads, and rankings that currently exist for available online MBA degree programs. However, when it comes down to where the rubber meets the road, it's about finding the program that will jive with your professional goals, family situation, personal dreams, and, of course, academic budget. Here are some reasons why pursuing an online MBA in Pennsylvania can be a great decision for your future career.
Online MBA programs in Pennsylvania Offer a Remarkable Value
Undoubtedly, tuition and other program costs make up some of the essential factors prospective business school students must consider when deciding on an online MBA program. Pennsylvania business schools offer some very affordable tuition rates, and many feature scholarship and financial aid opportunities for early career professionals and experienced, seasoned graduate students. State-supported public universities in Pennsylvania will sometimes apply the same tuition rates to distance learners as in-state residents. But there is so much more to remarkable program value than mere low tuition rates.
Many Pennsylvania online MBA degree programs feature a large number of experiential learning opportunities. Business students have the chance to learn decision-making and business fundamental skills in academic situations they thrive in-whether that's smaller, diverse classes where they work closely with professors or in a structure that immerses them into the active Pennsylvania business community. The final terms for online MBA programs often include capstone projects where MBA students may work within student teams assigned to a regional firm to help figure out a business problem. Academic teams like these have been proven to develop basic marketing strategies, discover new market opportunities, and develop ways to launch new services and products.
Online MBA programs in Pennsylvania Open Many Doors
Another critical reason to consider an affordable online MBA in Pennsylvania is the multiple opportunities created to meet an individual's needs. MBA students often choose to enroll full-time or part-time, based on their work schedule and availability. Some programs are specifically designed for distance learners with previous limited or no professional experience. Think about how quickly you could complete a program if given the option to take some online courses and then take a course or two in Philadelphia, Scranton, or Clarion over the summer term. Opportunities like these allow online MBA students the chance to gain valuable facetime with professors as they help them graduate quicker.
Online MBA programs in Pennsylvania are Customizable
Proven business programs like the online MBA at Clarion University allow distance learners to choose a specialized field of business like Accounting, Healthcare, or Finance to their already high-quality online MBA curriculum. Many state programs also give distance learners extra training in business areas like business analytics, marketing, information technology, and supply chain management. Graduate students with interests outside an average business curriculum may also be able to use elective hours to design a course of study.
These are just a few reasons why pursuing one of the top online MBA programs in Pennsylvania's best business schools is a worthy endeavor. Add to them the benefits of affordable tuition rates, and you have got business training like no other.