Are you looking to boost your career in business analytics? Are you considering an online business analytics MBA program in your future? Do you have some questions that need answering and don't know where to start? Let's start at the beginning…
What is Analytics?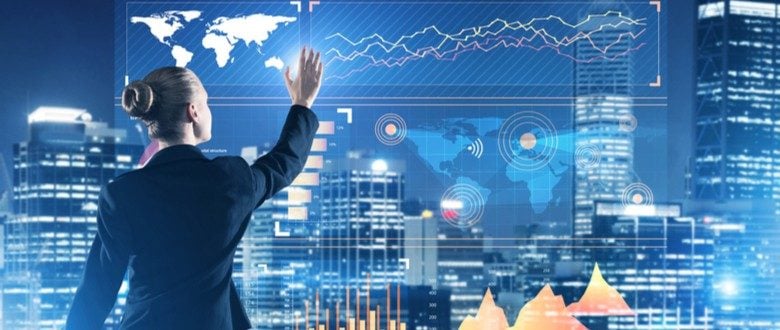 Successful business leaders know that data should be the driving force in every decision. Analytics entails gathering and analyzing large sets of numerical information to make improvements based on the findings. Data and business analysts try to find trends and develop plans to help organizations operate more efficiently. They are natural problem solvers who use math, logic, and strategy to arrive at out-of-the-box solutions.
Business analytics is an up-and-coming field with exponential growth opportunities in several specialty areas, including healthcare analytics and marketing analytics. As technology rapidly evolves, business analytics will become even more critical. E-commerce, social media, and online information storage systems have transformed corporations' standard operating procedures over the past decade. In the future, we can anticipate blockchain systems and artificial intelligence becoming more common. These new technologies will create new complex problems which require skilled analysts and managers to lead these dynamic 21st-century teams.
What is the difference between Data Analytics and Business Analytics?
Though these two terms may sound similar, there are some major differences. While both involve using data, the main difference is why and how the data is used. Business analysts generalize the data gathered to make changes for an organization to be more effective. They are more likely to work in teams and be involved in pitching ideas to executives. Data analysts are more interested in finding minute details in the actual data. They spend more time doing mathematical equations and creating spreadsheets. These professionals often spend time working alone on their computers.
What will I learn in a Business Analytics Program?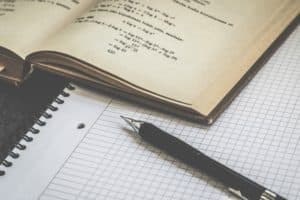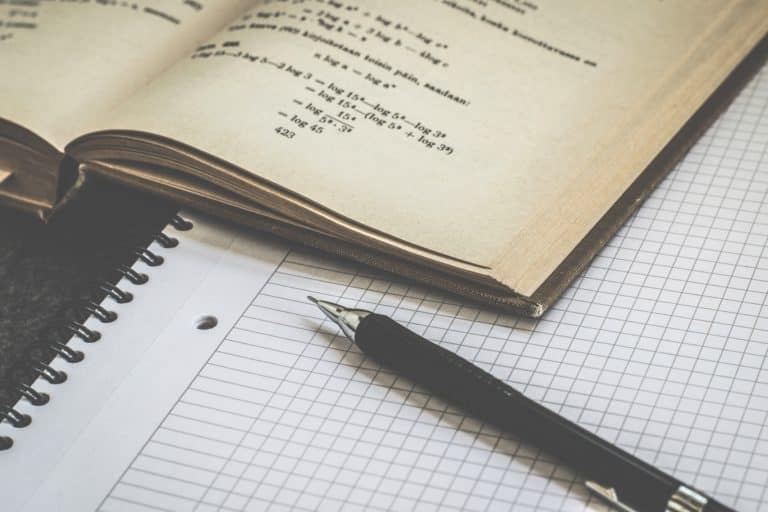 Students will become experts in the four main types of analytics:
descriptive
diagnostic
predictive
prescriptive
These analytics are based mainly on whether the data being used is from the past, present, or intended to predict the future.
Descriptive Analytics
Descriptive analytics uses present or historical data to determine what happened in the past or current circumstances. This information can be visually represented through a variety of charts, graphs, and tables. Descriptive analytics can be used to track sales growth from quarter to quarter or monthly new client acquisition.
Diagnostic Analytics
Diagnostic analytics examines why a particular event or trend happened. Analysts try to figure out what sets these actions into motion by looking for similarities between two or more factors. For example, if a company sees a sudden rise in membership, insights into what caused the increase can be turned into actions to keep members happy. If sales drop, understanding the root cause can help the company figure out how to correct the problem. This may involve inventing a new product, lowering prices, or creating a new marketing plan.
Predictive Analytics
Analysts may seem like they are part psychic with their spot-on predictions about the future, but in actuality, they are great at math. Their data comes from predictive modeling, data mining, and machine learning methods. Predictive analytics is the precursor to prescriptive analytics and helps paint a clearer picture of the future.
Prescriptive Analytics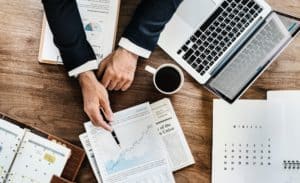 Think of prescriptive analytics as the prescription to revitalize a business or make a start-up flourish. Analysts tell companies what steps they should take next. Suggestions may include which customers to contact first and how the company should use their money.
Some of the business analytics niches include:
Marketing Analytics
Marketing analytics involves using data and metrics to study how well campaigns and other marketing practices are working. These insights help companies improve their marketing strategies. Have you ever wondered how or why a consumer makes choices about what to buy? If so, this is the perfect field for you. In marketing analytics courses, students study the current market, predict future trends, and create actionable steps for increasing marketing ROI. Marketing analytics courses will also explore technology's role in dissecting the market.
Examples of marketing analytics courses:
Competitive Analysis
Consumer Relationship Management for Marketers
Market Segmentation
Healthcare Analytics
Healthcare analytics consists of analyzing various information gathered from doctors and hospitals, insurance companies, and patients to better healthcare practices. Information sources may include, but are not limited to, medical records, insurance claims, hospital billing systems, pharmaceutical data, and patient satisfaction surveys. It is common for healthcare analytics programs to be identified as STEM MBAs. These programs place more emphasis on science, technology, engineering, and math coursework, which are all important in analysis careers.
Healthcare Analytics classes:
Big Data in Healthcare Applications
Healthcare Data Mining
Predictive Analytics in Healthcare
What is an online Business Analytics MBA?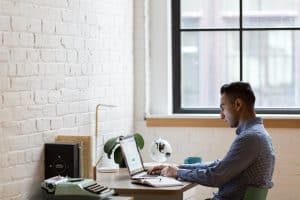 Traditional courses in a Business Analytics Master of Business Administration get an upgrade when combined with challenging classes that strengthen your analytical skills. Students must complete in-depth research, gather and interpret data, write descriptive reports, and predict future trends. Students will generally take core courses, followed by specialty courses. Technology is also interwoven into the curriculum.
Core Courses include:
Accounting
Business Ethics
Finance
Management
Marketing
Business Analytics concentration courses can include:
Analytics for Strategic Decision Making
Business Statistics
Data Visualization
Technology programs often incorporated into business analytics curriculum:
Excel
Python
modeling software tools
machine learning
A capstone project may be required. This project allows students to solve a problem using analytics knowledge they've learned from their classes. Online Business Analytics MBA programs generally consist of 36 credit hours. Some programs may require extra hours, especially for students with a non-business background who may need to take foundational courses.
Why should I get my Business Analytics MBA online?
Many students have been able to go back to school while working full-time or raising a family because of online learning. There are some obvious benefits; yes, you can do schoolwork in pajamas! However, there are also some cons, such as needing to be more self-disciplined. Let's weight those pros and cons.
Pro : Flexible Schedule
Online classes let you log on and complete assignments from home or the office when you have time. If you often travel for work or work long hours, it can be hard to make it to classes on campus. However, virtual learning tools can be used 24 hours per day, seven days a week. So, you can continue to work full-time while earning your degree. If you are a parent, you can stay home with your children and study after their bedtime.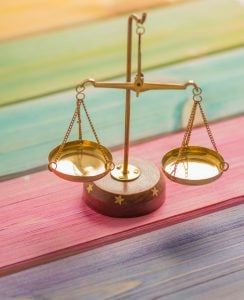 Pro : Access to More Schools
If you live on the west coast, attending classes in person weekly in Massachusetts wouldn't be possible. Distance learning gives students more schools to consider applying to, making it easier to choose the program that offers the exact concentration you want and has quality professors.
Pro : Save Money
By cutting out the commute, you are already saving money on fuel. Additionally, online students may not have to pay for campus perks, such as the gym, library, and computer lab fees, which can add up to big savings.
Con : Less Interaction
Sure, you'll write posts on discussion boards and respond to your classmates, but you won't see them in person, which can make it harder to forge deep connections. You can also schedule meetings with your professors, but they most likely won't know you as well as if you went to classes in person.
Keep in mind that online programs have definitely gotten better at connecting with students. So, if having connections is a priority to you, check with the business schools you are interested in to see what programs they have for online students. Some programs may offer weekly live classes via Zoom if you prefer to "see" your classmates and professors, on-campus residencies, virtual networking events, or optional international immersions.
Con : Less Accountability
In online courses, you will be responsible for making time to study and ensuring assignments are turned in by the deadline. When you attend classes in person, the professor typically reminds you of upcoming essays and may even give a review before a test. You may also feel more pressure to submit assignments if you know you are physically handing them in. Virtual learners must find an efficient way to track upcoming school tasks and dedicate weekly study time.
Con : Fewer Hands-on Opportunities
The structure of online courses varies from university to university, and each professor has their own unique teaching style. In general, there are fewer group projects and internship opportunities for online classes. If these are important to you, research what you can expect from the online MBA program. There may also be a session where you can chat with current virtual students before applying.
---
What are Some of the Nation's Best Online MBA Programs in Business Analytics?
Here are 50 of the best Online Business Analytics MBA programs that top business schools have to offer. These are fully online and AACSB accredited. Schools are listed in alphabetical order.


Arizona State University, Tempe
The W.P. Carey School of Business at Arizona State University features a top-ranked online MBA with a Business Data Analytics concentration.
Online MBA Website


Auburn University
Auburn University's Raymond J. Harbert College of Business offers a top online MBA. Students can choose multiple certificates to couple with their degree, including a graduate certificate in business analytics.
Online MBA Website

Ball State University
Enhance your management career by earning an online MBA with a concentration in Business Analytics from Ball State University's Miller College of Business.
Online MBA Website
Drexel University


Propel your career forward with Drexel University's online MBA in Business Analytics through Bennett S. Lebow College of Business.
Online MBA Website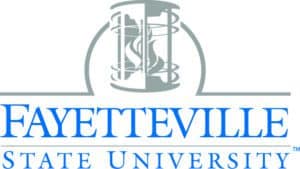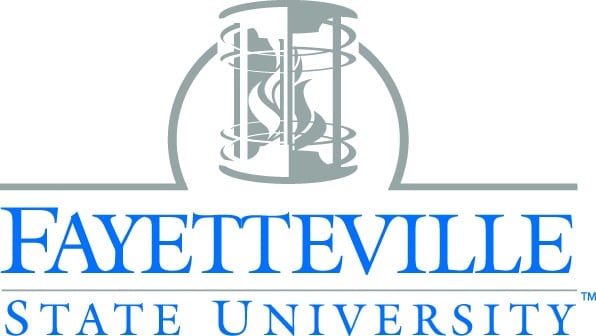 Fayetteville State University
Pursue an award-winning Business Intelligence and online Data Analytics MBA from Fayetteville State University's Broadwell College of Business and Economics.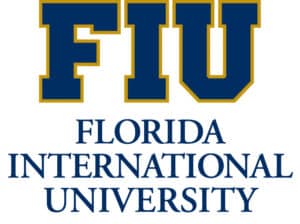 Florida International University
Florida International University delivers a Professional MBA in Business Data Analytics through Alvah H. Chapman Jr. Graduate School of Business.
John Hopkins University
The Flexible MBA at Johns Hopkins University's Carey School of Business allows students to specialize in Business Analytics and Risk Management.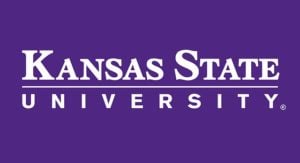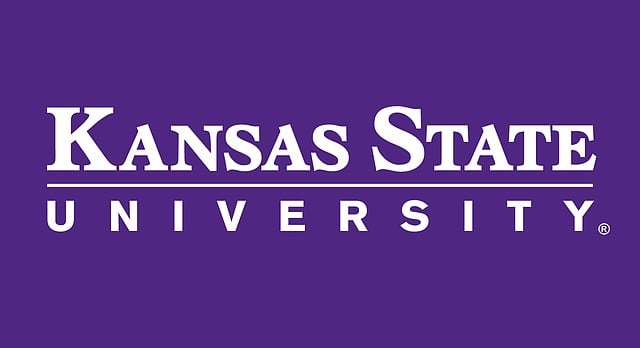 Kansas State University
Kansas State University's College of Business Administration students can earn an online MBA with an in-demand Business Analytics concentration.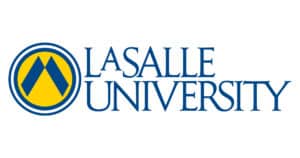 La Salle University
La Salle University's School of Business prepares students for a bright future with an online MBA in Business Systems and Analytics.


Lamar University
Lamar University's College of Business offers a convenient online MBA in Business Analytics designed to meet the needs of working professionals.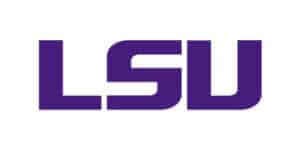 Louisiana State University
The online Data Analytics MBA delivered by E.J. Ourso College of Business at Louisiana State University features a Graduate Certificate in Analytics.

Midwestern State University
Unleash your potential with Midwestern State University's online MBA with a Business Analytics concentration through Dillard College of Business Administration.
Northeastern University
Northeastern University's D'Amore McKim School of Business produces successful leaders through the online MBA focused on Business Analytics.
Old Dominion University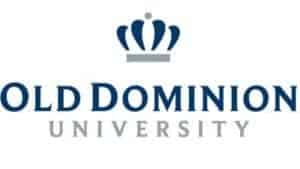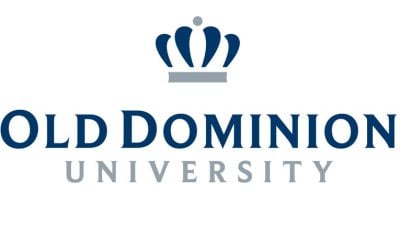 Old Dominion University's Strome College of Business has an outstanding reputation for its highly innovative online MBA in Business Analytics.
Oregon State University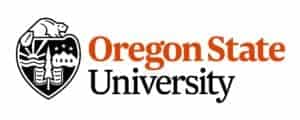 Oregon State University's College of Business helps students achieve their goals through its online MBA career track in Business Analytics.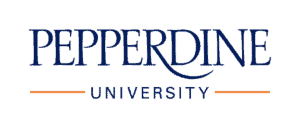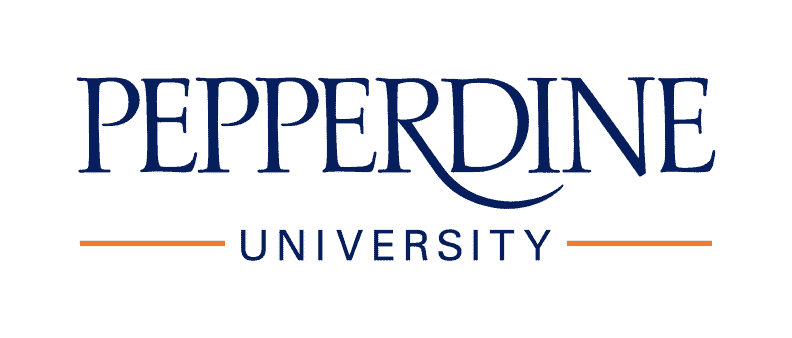 Pepperdine University
Elevate your professional credentials by graduating with an online MBA in Business Analytics from Pepperdine University's Graziadio Business School.

Purdue University
Purdue University's Krannert School of Management features an online MBA in Business Analytics with an engaging 21st-century curriculum.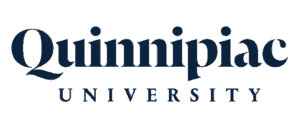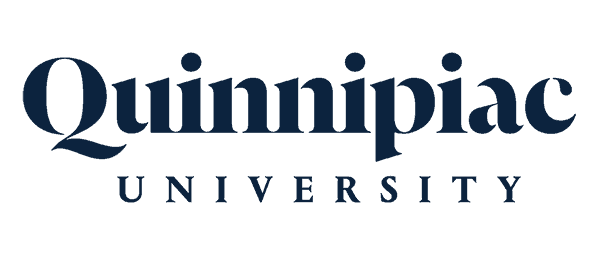 Quinnipiac University
Quinnipiac University's School of Business offers a supportive learning environment for students pursuing a Professional MBA in Business Analytics.

Saint Joseph's University
The online MBA at Saint Joseph's University's Erivan K. Haub School of Business encompasses a certificate in Business Administration, Data Analytics, and an additional area.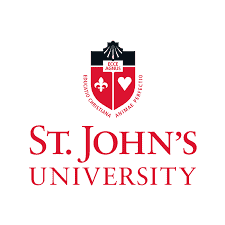 St. John's University
St. John's University's Peter J. Tobin College of Business provides a rigorous online MBA in Business Analytics.
Texas A&M University-Commerce


Stand out from your competition by completing an online MBA with a Business Analytics minor from the College of Business at Texas A&M University-Commerce.

Texas A&M University-Corpus Christi
Awaken your inner leader by earning an online MBA with a Data Analytics concentration from Texas A&M University-Corpus Christi's College of Business.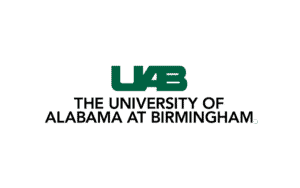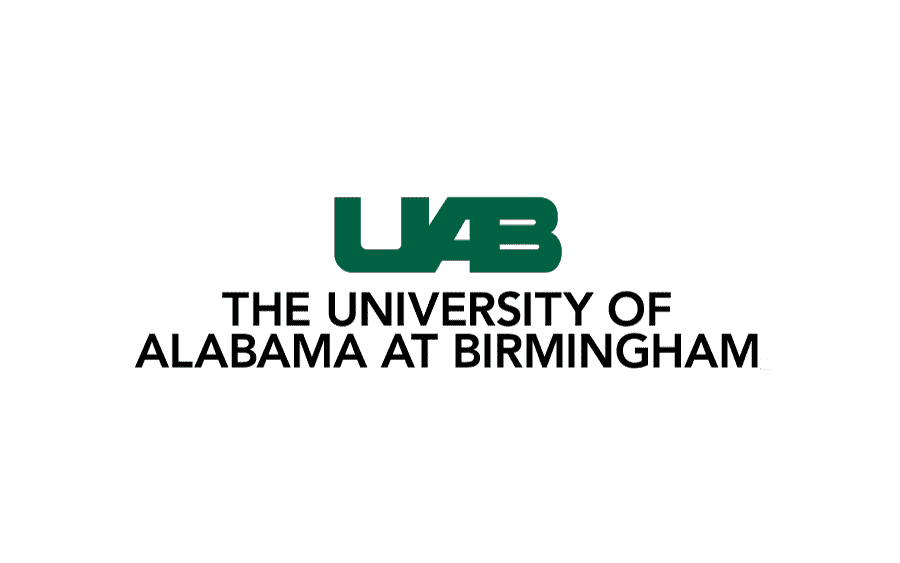 University of Alabama Birmingham
The Collat School of Business at the University of Alabama Birmingham offers convenient pathways to an online MBA with a concentration in Business Analytics.

University of Baltimore
The University of Baltimore's Robert G. Merrick School of Business is home to a student-centric online MBA with a Data Analytics specialization.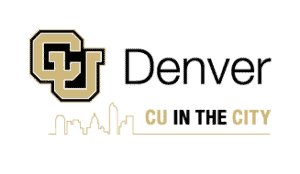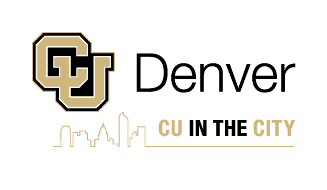 University of Colorado Denver
Professionals at the University of Colorado Denver's Business School can tailor their online MBA. Among the options area specialization in Business Analytics.

University of Connecticut
The University of Connecticut's School of Business positions students for management roles through the online MBA in Business Analytics.


University of Dallas
The Satish & Yasmin Gupta College of Business at the University of Dallas provides a relevant online MBA with a Business Analytics concentration.

University of Delaware
The University of Delaware's Alfred Lerner College of Business and Economics ensures students are career ready through the online MBA in Business Analytics.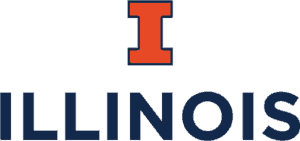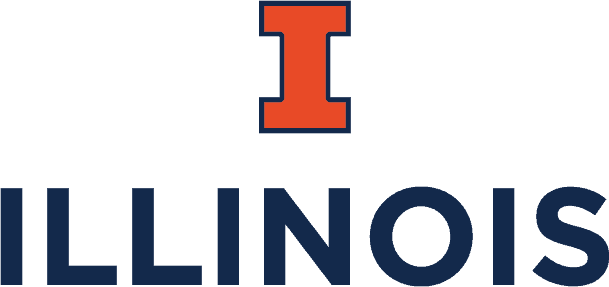 University of Illinois at Urbana-Champaign
Sharpen your business skills with the Business Analytics iMBA offered through Gies College of Business at the University of Illinois at Urbana-Champaign.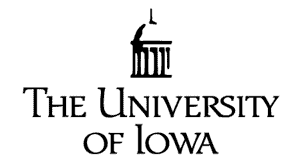 University of Iowa
Achieve a work/school/life balance with an online MBA in Business Analytics from Tippie College of Business at the University of Iowa.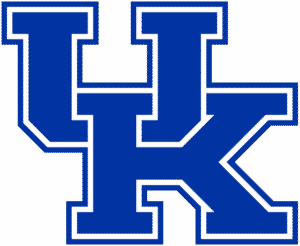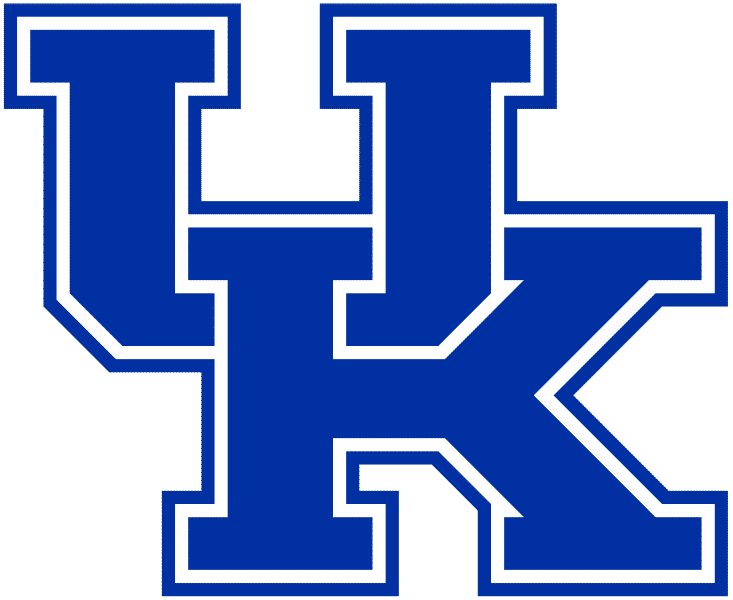 University of Kentucky
The University of Kentucky's Gatton College of Business and Economics offers a curated online MBA experience with an Analytics concentration.

University of Maine
Industry experts present the online MBA in Business Analytics at the University of Maine's Business School in a forward-thinking format.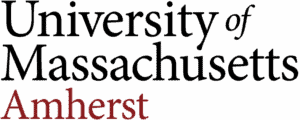 University of Massachusetts Amherst
Isenberg School of Management at the University of Massachusetts Amherst offers a career-boosting online MBA with a Business Analytics focus.

University of Massachusetts Dartmouth
The Charlton College of Business at the University of Massachusetts Dartmouth features a highly-respected online MBA in Business Analytics concentration.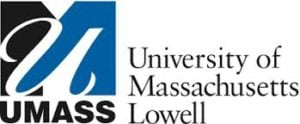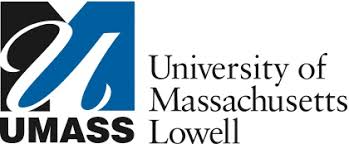 University of Massachusetts Lowell
Students can earn a cutting-edge online MBA in Business Analytics from Robert J. Manning School of Business. The University of Massachusetts Lowell combines business, leadership, and analytics within this top degree.
Online MBA Website


University of Missouri, Columbia
The University of Missouri, Columbia's Trulaske College of Business, offers a specialty online MBA with a Marketing Analytics certificate.


University of Nebraska-Lincoln
Expand your network by earning an online MBA with a Business Analytics specialization from the University of Nebraska-Lincoln's College of Business.
Online MBA Website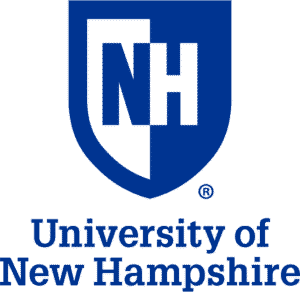 University of New Hampshire
The University of New Hampshire's Peter T. Paul College of Business and Economics offers a prestigious online MBA in Information Systems and Data Analytics.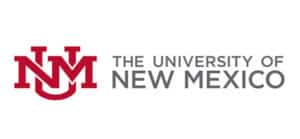 University of New Mexico
Anderson School of Management at the University of New Mexico prepares tomorrow's business leaders through its online MBA in Business Analytics.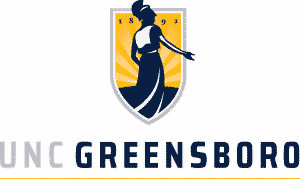 University of North Carolina at Greensboro
Tackle business challenges with an online MBA in Business Analytics through the Bryan School of Business and Economics at the University of North Carolina at Greensboro.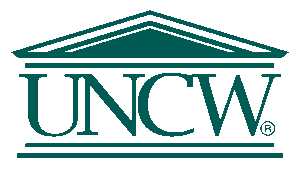 University of North Carolina Wilmington
Cameron School of Business at UNC Wilmington delivers a top online MBA specializing in Business Analytics.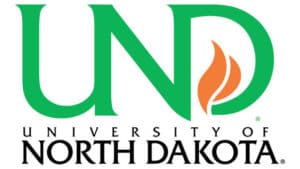 University of North Dakota
Become an analysis expert with an online MBA in Data Analytics from the University of North Dakota's Nistler College of Business and Public Administration.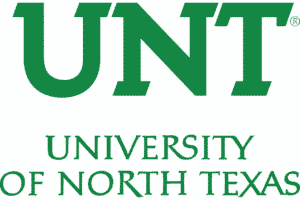 University of North Texas
The UNT College of Business is dedicated to business analytic education. They offer an online MBA in Business Analytics, Marketing Analytics, and Supply Chain Analytics.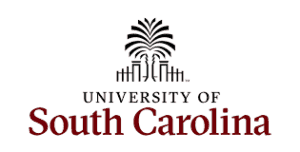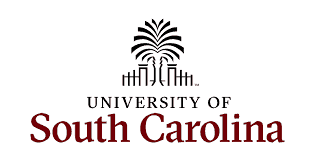 University of South Carolina
Add a graduate certificate in Business Analytics while enrolled in the online MBA at the University of South Carolina. This program at the Darla Moore School of Business prepares tomorrow's analytics managers.

University of South Dakota
The University of South Dakota's Beacom School of Business offers high-quality, intimate classes for its online MBA in Business Analytics program.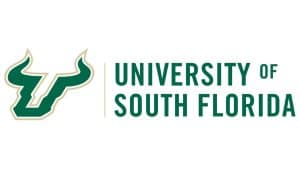 University of South Florida
Many people know of the Muma College of Business at the University of South Florida. Their online MBA features two distinct tracks: Data Analytics and Healthcare Analytics.

University of Texas at Dallas
The UT Dallas Naveen Jindal School of Management sits as one of the top business schools in the country. Their flexible online MBA offers a concentration in Business Analytics.

University of Texas Rio Grande Valley
The University of Texas Rio Grande Valley's Robert C. Vackar College of Business and Entrepreneurship offers six start dates for its online MBA in Business Analytics.


University of West Florida
Get ahead with an online MBA with a Business Analytics emphasis from The University of West Florida's College of Business.


University of Wisconsin-Whitewater
The College of Business is known for their top business education. The University of Wisconsin-Whitewater delivers an online Business Analytics MBA in a 100% online format.
---
How do I choose the best Online Business Analytics MBA for me?
All of the programs in this ranking guide are offered in a flexible online format. But there are a few other aspects to consider when choosing which Online Business Analytics MBA degree to pursue.
Admission
Analytics MBA programs will have different admissions requirements, including previous work experience, an undergraduate degree in a related field, or GMAT scores. All students will need to submit official undergraduate transcripts. Find out if any extra documents must be submitted, such as a resume, test scores, or letters of reference. Update your resume to highlight your business analytics professional experience. Some programs welcome career changers without relevant experience or offer a GMAT waiver.
Accreditation
All the programs in this list hold prestigious AACSB accreditation. AACSB accreditation is considered the gold standard in business higher education. The AACSB is a highly reputable agency that has been accrediting schools for over 100 years.
Accreditation is important to employers because it ensures students have completed an academically rigorous program. These programs ensure students graduate with the essential knowledge and skills to be successful in analytics management careers.
The AACSB evaluates schools on student and staff metrics, such as assessment outcomes, intellectual contributions, and faculty qualifications. Schools must continue to meet or exceed requirements during the peer review team accreditation visits to maintain their accreditation status.
Financial Aid and Scholarships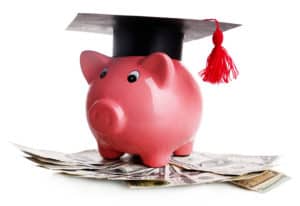 As soon as you apply to a program, fill out all financial aid forms. Some programs may award merit-based scholarships or graduate assistantships. GAs will typically need to work on campus, but a limited number of remote roles may be available.
Also, check with your company to see if they provide any tuition reimbursement programs or if you can receive a corporate tuition discount. After determining your education budget, find out which business schools offer tuition rates that you can afford. Out-of-state programs are usually more expensive, so consider applying for in-state programs.
Professional Certifications
Some MBA programs embed professional certificates into the curriculum. This allows students to earn an additional credential without any extra credit hours. Certifications make your resume stand out and show future employers that you have acquired specific industry skills. Some certificates may require students to pass an exam.
Beneficial certificates for analysts:
Google's Data Analytics Professional Certificate
Microsoft's Power BI Data Analyst certification
Agile Analysis Certification
What can I do with an online Business Analytics MBA?
Earning an online business analytics MBA will prepare you to supervise a team of analysts or even launch your own consulting firm. Analyst careers are generally very lucrative, and many specialties are available. All the careers below placed highly in the U.S. News and World Report's 2022 100 Best Jobs in America ranking.
Business Operations Manager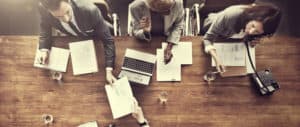 These managers are in demand and paid well to oversee business analysts and the day-to-day operation of businesses. They use analytical tools and predictive modeling software to solve complex business problems. Business operations managers command an annual median salary of $103,650. Openings for business operations managers are anticipated to grow by 9.4% from 2020 to 2030. This is approximately 226,300 new jobs.
Job Responsibilities:
negotiating contracts
managing supply chain logistics
making changes to the budget, such as outsourcing labor to cut expenses
work with multiple departments, including accounting, human resources, and marketing
Medical and Health Services Manager
Those with a Healthcare Analytics MBA are the prime candidates for medical and health service managerial roles. They may work in hospitals, nursing homes, medical facilities, or other healthcare systems. Their jobs help improve medical services. The median pay in 2021 for medical managers was $101,340. State, local, and private hospitals tend to pay the most. The projected career growth for these managers between 2021 and 2031 is 28%. This is much higher than most careers.
Job Responsibilities:
supervise healthcare analysts in medical settings
collect data from patients
check insurance claims
manage the facility's budget
Marketing Manager
Marketing managers are creative leaders. They are responsible for executing campaigns for advertising agencies and large corporations. Marketing managers earned a lucrative annual median wage of $135,030 in 2021. Growth for these roles is expected to be 10% between 2021 and 2031, which equates to roughly 35,000 jobs.
Job Responsibilities:
manages teams of marketing analysts who conduct consumer research
uses research to create a plan to reach new target audiences
tries to gain interest in new products or services
works closely with the product development team to suggest ideas for improvements
works with the sales team to choose prices for products and services
IT Manager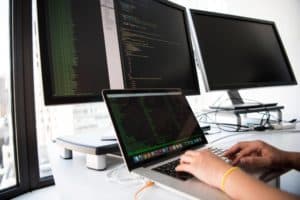 Qualified IT managers are heavily in demand. These positions will continue to experience growth at a projected rate of 16% throughout the 10 years from 2021 to 2031. IT managers are highly adept at data management programs and computer analysis systems. These skilled managers earned a median yearly pay of $159,010.
Job Responsibilities:
training and supervising teams of data analysts
preventing data breaches
updating and installing hardware
presenting suggestions to business executives on the latest technology available
The top five highest-paid sectors include:
information
finance and insurance
computer systems design
enterprise management
manufacturing
Financial Manager
Financial managers analyze data to create financial reports and make financial decisions for companies based on risk assessments. Financial managers may work in a specialty field, such as healthcare or government agencies. If so, they must be well-versed in industry policies and laws. These highly-paid managers earned a median yearly income of $131,710 in 2021. Financial managers should have many job opportunities, because there is a 17% projected growth rate in this field between 2021 and 2031.
Job Responsibilities:
providing training for financial analysts
may oversee the entire finance department
work closely with accountants to set long-term goals
collaborate with investors to buy stocks
Professional Organizations in Business Analytics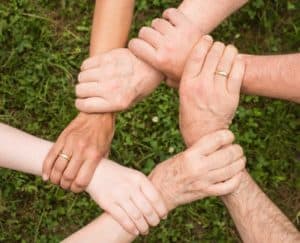 Joining professional organizations offers many benefits. Members enjoy networking opportunities and remaining up-to-date on best industry practices. Plus, it's a great resume booster. The organizations below help you connect with colleagues, offer professional development programs, and provide access to local and national conferences.
International Institute of Business Analysis
This is the largest professional association for business analysts. IIBA has more than 120 active chapters that host monthly meet-ups. In 2023, they will be hosting the Building Business Capability conference in Las Vegas. IIBA also hosts Business Analysis Boot Camps, a Business Analytics webinar series, leadership workshops, and global immersion experiences.
Learn from analysis experts through the online digital library featuring over 11,000 resources. Members can earn digital badges and certificates to display on their LinkedIn profiles and electronic portfolios. The IIBA job bank lists over 10,000 global positions, and members can upload their profiles to the online resume bank.
American Management Association
The American Management Association supports business leaders in all arenas. This non-profit organization is based in New York City. They offer 160 courses hosted in person in 40 cities and online, covering topics such as analytical skills, business analysis and quality, and management and supervisory skills. Special programs include the Ask the Expert Series and seminars through the Women's Leadership Center.
Ask the Experts Series topics:
Managing the Unknown
Virtual Communication
Diversity and Inclusion
The Women's Leadership Center seminars:
Executive Presence for Women
Breaking Through Bias
Preparing a Strong Pipeline of 21st Century Women Leaders
Digital Analytics Association
The DAA provides advocacy and professional development for analysts. The Analytics Essential Series consists of weekly live Zoom sessions, such as Fundamentals of Digital Analytics and Applying Digital Analytics. The Soft Skills for Digital Analysts Mini Series focuses on leadership attributes, including adaptability, communication, problem-solving, and teamwork, through short 15-30 minute on-demand videos. The Quanties Award Program is an annual ceremony that recognizes the top analytics team, analytics educator, difference maker, and consultant. Senior-level analysts can volunteer to mentor new analysts through the DAA Mentoring Program. Members can also contribute to the online community by participating in forums and special interest groups.
American Marketing Association
The AMA is the go-to professional organization for all marketing professionals. Marketing analysts can watch on-demand webinars such as "The Complex World of Data" and "Harnessing the Power of Data-Driven Marketing." Members are also invited to several annual conferences, including a virtual conference on upcoming marketing trends for the year, and summer and winter academic, collegiate, and public policy conferences. More than 70 local chapters host in-person events. Other membership benefits include 30% off professional marketing certification exams, exclusive access to member marketing tool kits, and discounts on hotels, car rentals, and more.
Healthcare and Data Analytics Association
This organization offers free membership to all healthcare employees and students pursuing degrees in healthcare analytics. HDAA meets for an annual three-day conference and hosts numerous town hall meetings throughout the year to address topics such as data governance and literacy, advanced data engineering concepts, population health analytics, and operating models for healthcare analytics. Past panel interviews and webinars are available for viewing. A special interest group is also offered for women in analytics. The board strives to encourage the next generation to enter the vital field of healthcare analytics by providing scholarship opportunities for students who meet specific eligibility requirements.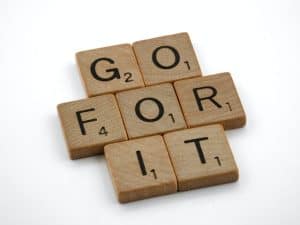 What now?
Now is the time to go for it! If you are interested in advancing into a senior-level business analytics career or becoming a private consultant, you should focus on improving your critical thinking, research, and communication skills. Is an Online Business Analytics MBA in your future? Check out one of the top degrees on our list. Volunteer to be part of a research committee at your current place of employment, a local non-profit, or for your community. Boldly share suggestions at staff meetings and polish your presentation skills by participating in career panels and conferences. You will boost your resume and be prepared to thrive in a business analyst managerial role.
Related Resources:
Online Master's in Analytics Management
Best Online MBA Programs
Ultimate Guide to Becoming a Management Analyst
Ultimate Guide for Operations Research Analysts
Ultimate Guide for Market Research Analysts